Our Top 10 Psychedelic Festivals of 2015
Published :
May 26th, 2015
Categories :
Art & Culture
•
Blog
•
Top lists
Last edited :
March 7th, 2017
Summer is nearly here, and the festival season is fast approaching. So bust out your gear, and get ready for a trip like never before, with our top 10 psychedelic music festivals of 2015!
The summer is a time for cutting loose, relaxing, and opening up your mind. There is no better place to do this than a psychedelic music festival, where great music, love, freedom, and the power of psychedelics come together to create the time of your life. So unwind your mind with our 10 favourite psychedelic music festivals of 2015 – you don't want to miss them!
In date order:
10. PSYCHEDELIC CIRCUS – GERMANY, 4-8 JUNE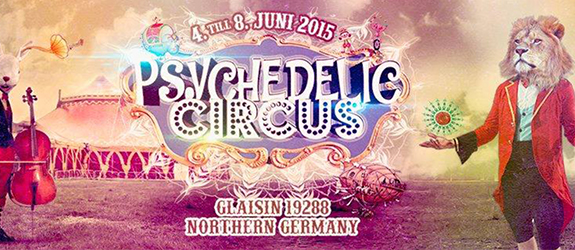 As the name would suggest, Psychedelic Circus is set to take you down the rabbit hole with its bizarre and fascinating themes and visuals. Showcasing both international and local artists, the music of Psychedelic Circus has everything from chilled out rhythms, to the happy fast thumping of psy-trance, as well as glimpses into its darker side. Relatively small compared to some of the other festivals featuring on our list, this open air festival is where to go if you want an intimate setting to free your mind at the beginning of the summer. Tickets get you the full four days, plus the camping. For more information and tickets, check out www.psychedelic-circus.com.
9. SHANKRA – SWITZERLAND, 18-21 JUNE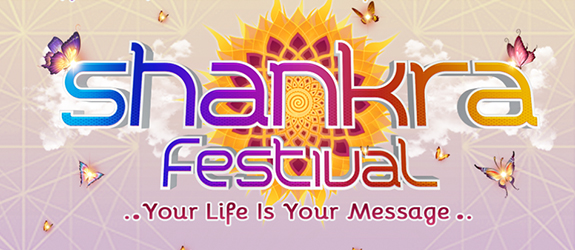 The goal of Shankra is to bring us all to a higher state of being through the power of music and dance. The spiritual nature behind the festivals founding, combined with its idyllic setting, allows Shankra to be about more than simply dancing. As the creators of Shankra say, your life is a message - it is time to smile, enjoy life together, be, dance, and flower. This isn't to say that the music is secondary to enlightenment, oh no. Expect to hear artists and DJs from across the globe, bringing together their individual styles and rhythms into a medley of electronic goodness. There are chilled out sessions, progressive sets, dark and forceful DJs, all the way to full on, unrelenting psy-trance. Tickets include four days camping and access to the festival. You are not allowed to bring your own food and drink in, but being up near the Swiss mountains, the festival is supplied fresh, free, unadulterated water in the form of a fresh water spring – and there is plenty of it to go around. You can pick your tickets and find out more information at shankrafestival.ch.

8. FUSION FESTIVAL – GERMANY, 25-28 JUNE
Based at an abandoned Russian military airfield, Fusion Festival is a place for pyschonauts, philosophers and artists to come together and enjoy some of the best electronic music, cinema, theatre and art on offer. It is a true gathering of minds; and the unforgettable sights and sounds will unlock and expand the consciousness in this four day adventure. Camping is also diverse, allowing for caravans to join in the fun, in addition to the usual drivers and back packers – each being split into their own campsite. Unlike some of the other festivals, Fusion also has free Wi-Fi and phone charging at its outdoor internet café, so it is easy to keep in contact with loved ones back home. More information and ticket sales can be found on the official Fusion Festival website: www.fusion-festival.de/en.
7. REISEFIEBER – SWITZERLAND, 26-28 JUNE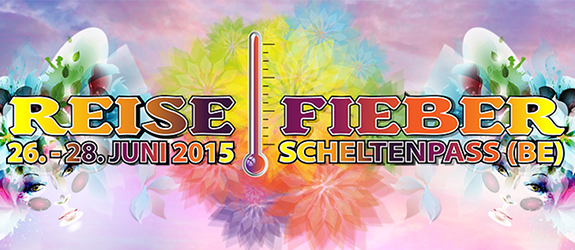 Reisefieber, located amongst the breath-taking forests and meadows of Switzerland, is all about psy-music, and bringing it into your heart. Showcasing some extremely fine examples of both goa and psy-trance, Reisefieber has a lot to offer the explorative party goer. If psychedelic festivals are all about dancing for you, then this is one to look at. There are few places in the world where you can explore your soul, let go of inhibition, and really become one with the music like you can at the unique setting of Reisefieber. Camping at the site is permitted, as long as you don't erect a house tent. The camp festival has a free supply of fresh water, and the festival organiser's insist that you do not bring any glass. You can find out all of the info, and how to get tickets here: http://www.reisefieber-schelten.ch.
6. SAMSARA – HUNGARY, 2-5 JULY

Samsara is both a yoga village and a psychedelic music festival, hosting a range of musicians, instructors, nature lovers, lecturers, guides, psychologists, doctors, academics, shaman, therapists, and healers – all gathered to share their knowledge, experience and passion. It is the ultimate blend of spirituality, oneness, music, and psychedelics - set in the beautiful forests and meadows of Siófok-Töreki. What makes it better is that it is also a family and dog friendly event, meaning everyone can enjoy the laid-back and relaxing summer celebration. You can get tickets and more information about Samsara here: samsarafestival.eu.
5. FREQS OF NATURE – GERMANY, 9-14 JULY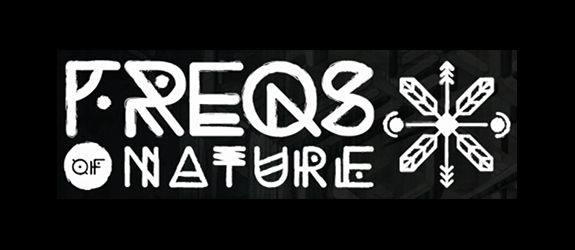 Freqs of Nature is an experimental arts and music festival that encourages all who enter to explore the depths of their imagination. Having been birthed on the ideology of keeping the festival "family sized", Freqs of Nature is a small and intimate gathering that focuses on reaching out to true psy lovers, instead of making money. This can have you leaving the festival feeling that you have truly grown as a person, and made touch with a bit of spirituality as you got lost in the music, instead of being a small cog in a much larger, money focused, dance machine. Although, commercial festivals can sometimes be pretty breath-taking (see our next entry). Buy your tickets and become a Freq of Nature here: freqsofnature.de
4. TOMORROWLAND - BELGIUM, 24-26 JULY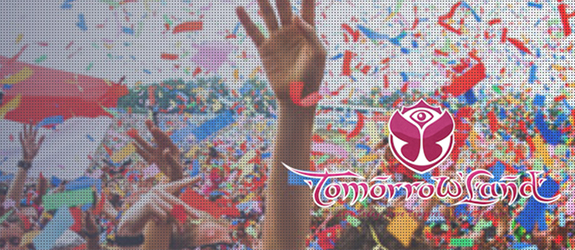 Tomorrow land is the largest electronic music festival held in the world, and the European version is hosted in Belgium – with over 200,000 people going. This is a festival of mammoth proportions, and as such, expect some incredibly big international DJs, as well as high budget, stunning visuals and stages. Whilst this may not have the cosy, close-knit feeling of some of the more chilled festivals in this list, it is something everyone should go to at least once – the sheer scale, energy and quality of showmanship are magnificent. You can find out more info and pick up tickets at www.tomorrowland.com/global-splash.
3. OZORA FESTIVAL - HUNGARY, 3-9 AUGUST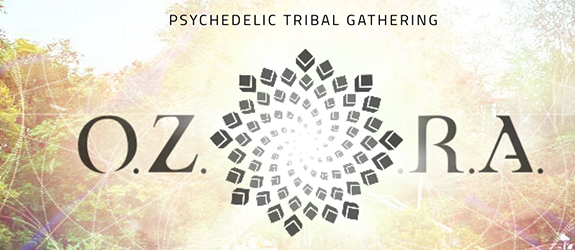 More than just a music festival, Ozora has become one of the biggest and most renowned psychedelic gatherings in Europe, bringing together music enthusiasts, activists, scholars, artists, pyschonauts, and peace loving party goers. There is something for everyone, with the festival boasting multiple music stages, psychedelic lectures, arts and crafts workshops, a bustling market, serene forest settings, meditative and relaxing chill out areas, a maze to lose yourself in, and even a circus! Check out their website for more info and tickets: https://ozorafestival.eu.
2. WALDFRIEDEN WONDERLAND – GERMANY, 6-9 AUGUST

Focusing mainly on psy-trance and goa, Waldfrieden Wonderland is a fairly small, yet rapidly growing festival situated in Wehdem, a hamlet in northern Germany. To complement the music and dancing on offer, Waldfrieden Wonderland also boasts a healing area, as well as workshops, drum circle rituals, fire performers, and a large organic food market. Drawing in an international crowd, Waldfrieden Wonderland is set amongst the mystical forests of the region, so even if you just want take a moment to sit down and take in the beauty of it all – you can. Find out more, and get tickets here: wald-frieden.de.
1. PSY-FI – NETHERLANDS, 27-31 AUGUST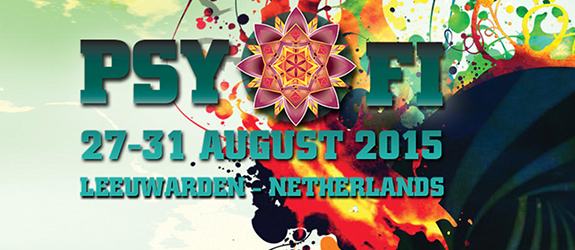 PSY-FI, based right here in the Netherlands, is relatively new to the scene, but due to its nature, is also one of the most popular, largest and rapidly growing psy-festivals this side of the globe – and we had the pleasure of being its main sponsor last year! What makes Psy-Fi really special is that magic truffles are legal here in the Netherlands. This makes it much safer, and easier, to get lost in the rhythms of the music, chill out on the beautiful beaches, or become enthralled by the beauty of its mystical forests. And it's not just about the music either, with its huge art gallery, eclectic bazar, international food market, outdoor cinema, and relaxing beach holiday scene, there is something for everyone. You can pick up tickets and get more info at their website: www.psy-fi.nl.
Note: We are not endorsed by, or currently affiliated with any of these festivals.