Blog

3 min
Marley Natural: Premium Herb Accessories, With A Conscience
3 min
Marley Natural is the official cannabis brand of Bob Marley. Adopting his views and ethos, this company produces premium smoking accessories and strains, and gives back to the world by teaming up with numerous charities and causes. See what Marley Natural is all about and how you can get involved.
Known for their high-quality herb and superior smoking accessories, Marley Natural has fast become a hugely popular choice for the casual and more serious smoker alike. With a host of premium yet accessible products that stand head and shoulders above the competition, there's little wonder Marley Natural has become so prominent in the cannabis world. So, what is the story behind the company? How have they become so popular, and how can you get your hands on some of their outstanding accessories? Let's take a look at these questions and more.
Introducing Marley Natural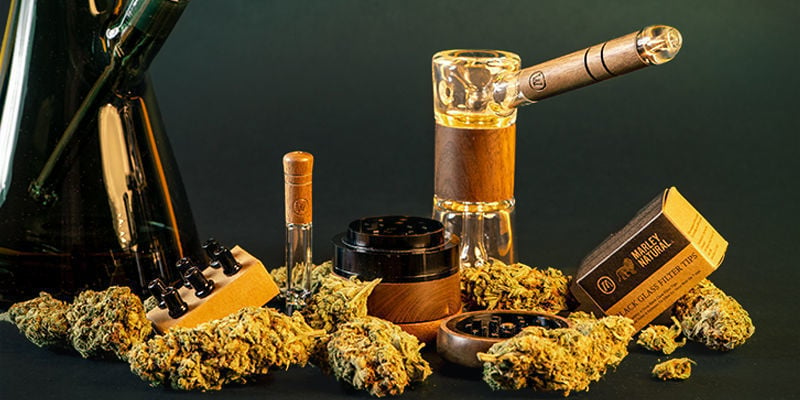 It's no happy accident, and certainly no shameless cash grab, that the company is called Marley Natural. This company is actually the official brand of cannabis cultural icon and reggae musician Bob Marley. Although he passed away in 1981, his influence can still be felt in many aspects of modern life. With this in mind, Marley Natural was started in 2016 (on the 71st birthday of Bob Marley) with the help of the Marley family.
As a testament to his legacy and ethos, Marley Natural promotes positivity, connectivity, and transformation. This is through a selection of natural products inspired by Jamaica's vibrant energy, and designed to bring out the best from your chosen herb. As Bob Marley himself put it, "Herb is the unification of mankind", and who are we to argue with such a sentiment?
Rise Up — Naturally More Than a Cannabis Company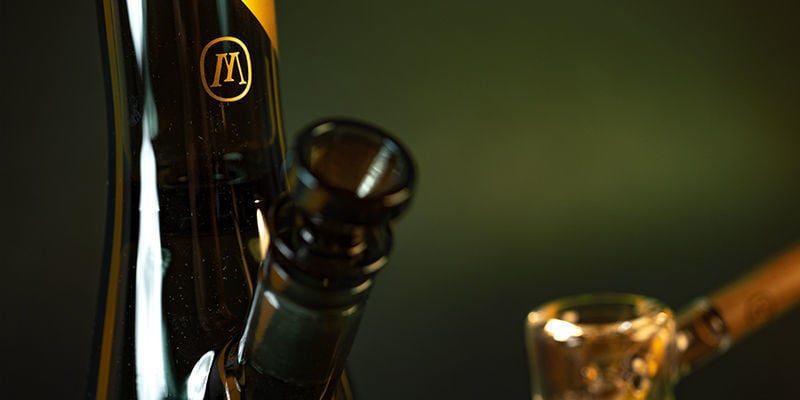 With Bob Marley's personal views and music so focused on unity, positivity, and social change, Marley Natural has firmly grasped these beliefs and implemented them into their own mission statement as a company. Not content on simply delivering premium smoking accessories, they have also partnered with several non-profit organisations, such as GlobalGiving, to support numerous charity missions and causes worldwide.
These projects are varied, but focus on environmental and community-based benefits. These include finding employment opportunities for ex-convicts in America, sustaining the livelihood of local fishermen and farmers in Jamaica, and preserving and protecting the birthplace of Rastafari culture, the village of Pinnacle.
There are plenty of worthwhile causes that Marley Natural directly impacts. This cultural and environmental consciousness can only be seen as a major plus when it comes to choosing products from Marley Natural. Knowing that purchases can actively and positively contribute to these causes gives the customer a sense of fulfilment that other companies simply cannot provide past product ownership.
With an ever-expanding lineup of causes, Marley Natural uses their presence, legacy, and status as a means to reach out to more communities and environmentally conscious projects—all while continuing to produce high-end, nature-influenced cannabis accessories for all to enjoy.
Smoking Accessories With a Respect for Nature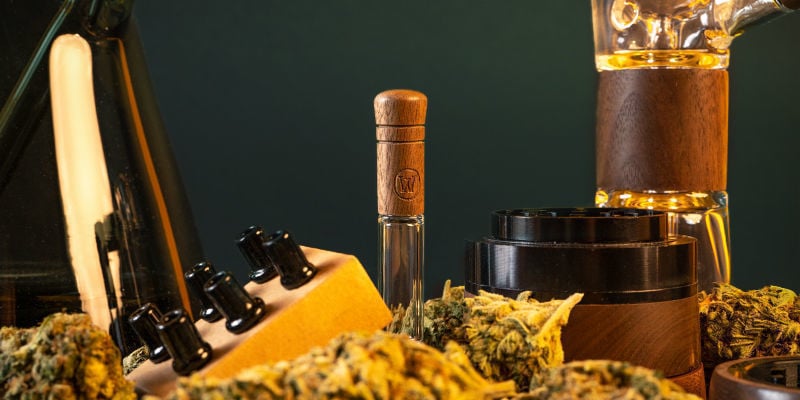 The first thing you'll notice when browsing Marley Natural's array of products is how modern and sleek, yet natural, they look. Whether you're looking to purchase a new pipe, rolling tray, or grinder, they all stand out with a classy look. With a company ethos that's steeped in preserving the environment, Marley Natural creates its products to foster awareness, authenticity, and genuine respect for nature. This is achieved by using sustainably sourced materials with no harsh chemicals or plastics in sight.
With robust walnut being the main element in the construction of their pieces, Marley Natural's products boast not only great looks, but high functionality. Whether fashioned into a tray or lockbox, the wood is adorned with the company's logo as their seal of quality. With so many products available, we smokers are truly spoilt for choice when it comes to picking out a favourite. However, we have a few available that show exactly what Marley Natural has to offer.
Small Grinder
This exquisite travel-sized grinder is ideal for those on the move, or those who purely want something to proudly display in their smoking area. Cut from North American black walnut wood, this 4-piece milling device has a high-class and inviting look. Housed in the shell are 32 anodised aluminium teeth that will finely mill any herb they come up against.
Smoked Glass Spoon Pipe
Not only harnessing the use of wood, Marley Natural also uses hand-blown glass to produce some high-quality pipes. This Spoon Pipe is one of them. Pocket-sized, this device packs a punch, but the detailing will blow you away as well. Made from dark, smoky glass, and with a gold band wrapping around the stem leading to the mouthpiece, this is a premium pipe you won't want to put down any time soon.
Bubbler
Offering the best of both worlds, this bubbler bridges the gap between pipes and bongs. This free-standing glass water pipe is made from hand-blown glass and accented with walnut detailing. The end result is a device that provides smooth pulls and an ample bowl that is ready to be loaded with your favourite strains.
Crystal Ash Tray
This unique accessory showcases great functionality combined with style done the right way. With a clear crystal base and black walnut detailing, this is an ashtray that will stay in one place thanks to the addition of a felt-lined base. This product will look great in any setting, and is sure to add a touch of class to every session.
Glass Bong
Featuring a classic beaker design, this high-grade bong is made from robust hand-blown borosilicate glass that can withstand not only heat, but also the occasional knock with ease. The glass is surrounded by a walnut base and chamber, giving it a jaw-dropping, premium appearance. Easy and enjoyable to use, this bong has the true cannabis connoisseur in mind.
As you can see, there are plenty of products available from Marley Natural, and while they differ in use, one thing connects them: superior quality and high functionality. Bob Marley once said, "When you smoke the herb, it reveals you to yourself", and with Marley Natural, this revelation is never far away.