Blog
2 min
Holy Seeds Bank Pollen
2 min
Home breeders can now choose from five pollen strains to create their own novel genetics, without having to grow males!
Listen up home breeders; with the help of Holy Seeds Bank—the first pollen bank—you can usher in a new era of cannabis innovation! With enough pollen per bottle to produce up to 250 seeds, combined with a variety of females in the grow room, the possible permutations are endless. The next strain to potentially change the course of cannabis breeding could be lurking in the small home grow tent. You can create your own cannabis strains and discover the next Skunk, White Rhino, Cheese, or Cookies!
Producing cannabis pollen can be time-consuming, utilising as many resources as producing flowers. And without a completely separate grow space, the danger of accidentally pollinating a whole crop is real. Holy Seeds Bank pollen is the preferred way to make high-quality seeds.
FIVE FABULOUS STRAINS
Have you been dreaming of creating your own cannabis strain too? With the pollen from Holy Seeds Bank you can create your own cannabis seeds by simply combining them with your favorite cannabis plant.
• Gee Gee #4
First, there's the 80% indica-dominant Gee Gee #4—feminized pollen from a fragrant and potent Gorilla Glue S2 female. This strain's THC content can be record-breaking in the right hands, and earthy, pine-flavoured resin production is copious.
• Gelato 69
Another one of the fabulous five is the 90% indica-dominant Gelato 69. This feminized pollen was created using a Gelato 69 S2 regular photoperiod female of the highest standard. These genetics deliver heavy production of sweet resins with outstanding THC quantities.
• Layer Cake
Then there's the 70% indica-dominant Layer Cake—feminized pollen harvested from a Wedding Cake S2 regular photoperiod female. These genetics bring high THC potential via tangy, sweet, and vanilla-flavoured resins.
• Ghost Train Haze
The dreamily 70% sativa-dominant Ghost Train Haze feminized pollen comes from a Ghost OG x Neville's Wreck regular photoperiod hybrid. If bright-minded euphoria is your thing, then these genetics will make you very happy.
• Tropical Skunk
Lastly, for now, there is this sweet twist on a perennial favourite, Tropical Skunk. This regular pollen is collected from a Tropicana Punch x Peach Skunk hybrid that wows everyone who tries it. These genetics offer sweet fruitiness with an exhilarating intoxication.
THE BEST GENETICS FOR YOU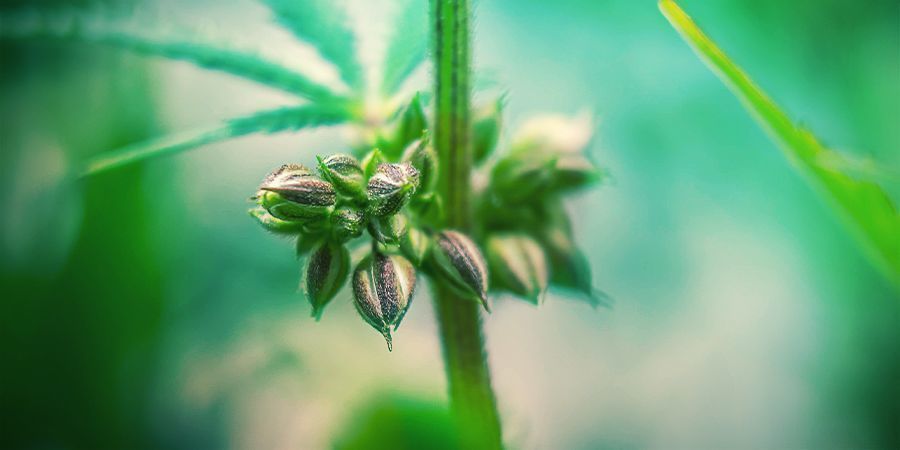 Producing a number of plants to select primo phenotypes for breeding is hard work and takes up valuable space. The expert breeders at Holy Seeds Bank have already done all the fine-tuning for you. Only the finest, most potent, and top-performing in-house female phenotypes are selected to create the feminized pollen. And only the most vibrant males with the best growth characteristics are selected for regular pollen production.
From the moment it leaves the parent plant, Holy Seeds Bank pollen is chilled to lengthen its life and preserve its viability.
MAKING SEEDS IS EASY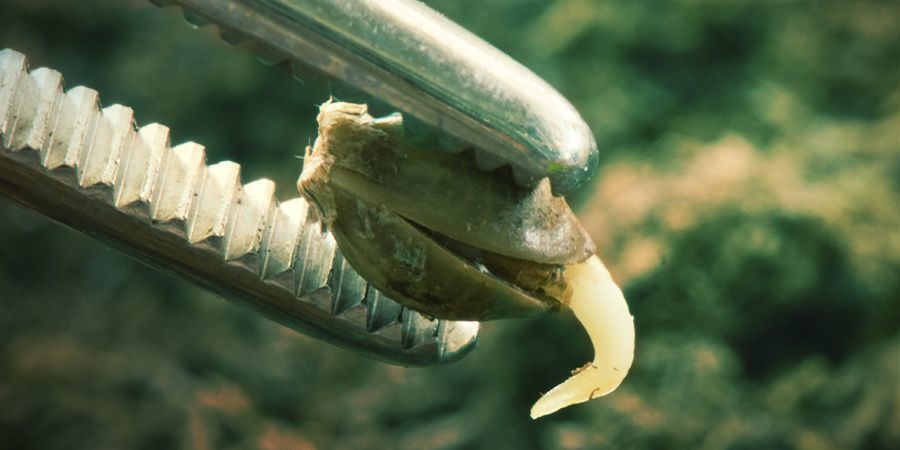 Using Holy Seeds Bank pollen is as easy as one, two, three. Female plants need to be between 24-32 days into the flowering phase to ensure fertilisation. There is no need to fertilise a whole plant unless you want lots of seeds. Simply target a specific bud to fertilise and leave the rest of the plant to mature as normal. There is no need to use all of the pollen at once as it can be stored in the fridge or freezer for later use.
Using a soft brush, Q-tip, or just the tip of your finger, dab the pollen onto the pistils of the chosen bud. Fertilisation begins immediately, and over a few days, the pistils will whither, the calyx will close, and a seed will begin to form. After a minimum of 45 days, seeds will be seen splitting the calyx seam, and are now ready to go.
Harvest the plant as normal and let dry for at least seven days. Remove seeds and store them in a cool, dry place for 4-5 weeks until they are properly dry. Then, use the seeds at your leisure indoors or wait until the grow season begins outdoors.