3 Best Conduction And Convection Vaporizers

4 min
Both conduction and convection vaporizers have their pros and cons. Whichever you prefer, here's a brief look at some of the best portable convection and conduction vaporizers currently on the market.
Conduction vaporizers work by heating your herbs, e-liquids, or dabs via direct contact. Convection vapes, on the other hand, use a stream of hot air to heat whatever you're vaping, offering a more even distribution of heat.
While both have their pros and cons, whether you choose conduction or convection mainly comes down to personal preference. In this article, we'll shed some light on three of our favourite portable convection and conduction vaporizers.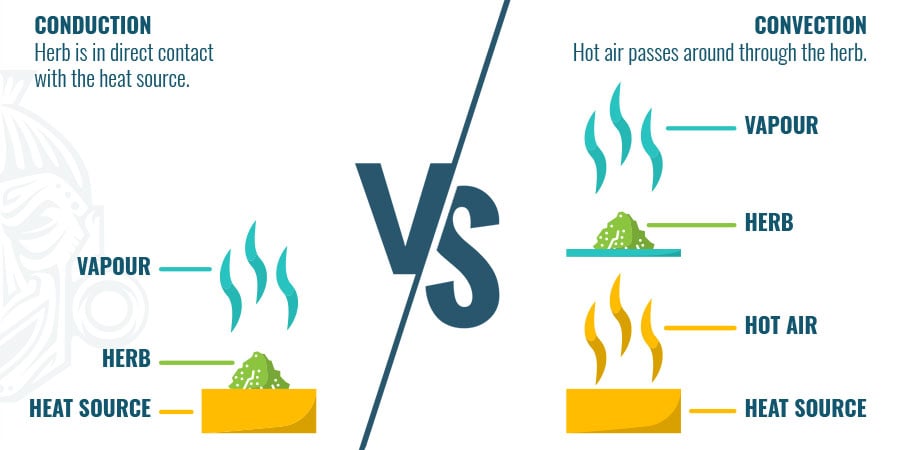 OUR TOP 3 CONDUCTION VAPORIZERS
Conduction vaporizers directly heat your cannabis, allowing for rapid heating and fast vapour production! Ideal for those who want it quick. Our top three conduction vaporizers offer a range of price points and functionality, ensuring you are getting to suit your preference. You can learn more about conduction vaporizers and their pros and cons in our dedicated conductin vs convection article.
DAVINCI IQ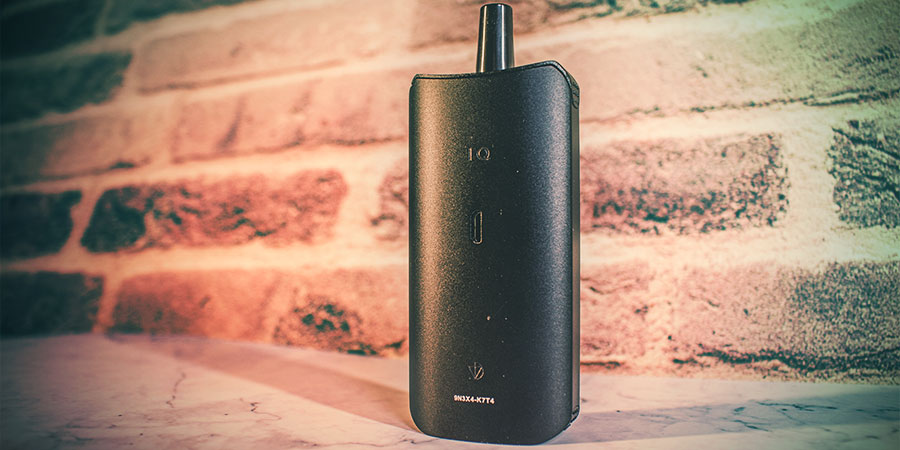 The DaVinci IQ is a super sleek, portable conduction vaporizer. DaVinci's patented SmartPath technology uses a 100% zirconia air path that'll maximise the flavour you get from your herb.
The DaVinci IQ also has four separate temperature settings ranging from 120–220°C for a more personalised experience. It is also app-controlled, giving you more control over your vaping experience. It takes only 16 seconds to reach its lowest temperature setting, easily making it one of the fastest portable vapes on the market.
Finally, its sleek design (available in black, grey, and blue) features a 51-light grid display, precision temperature control, and an ergonomic mouthpiece that delivers the purest, tastiest vapour. If you're looking for a quality portable herb vaporizer, this is definitely worth your brass.
MAGIC FLIGHT LAUNCH BOX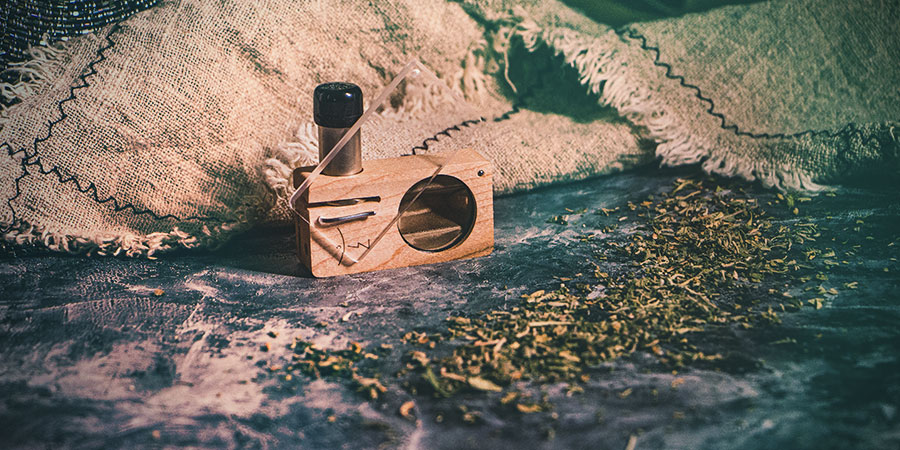 The Launch Box is Magic Flight's flagship vape. It boasts a unique wooden design (available in cherry, walnut, and maple) and is easily one of the most easy-to-use models currently on the market. Simply crumble some flower into the Launch Box's chamber, slide back the glass cover, and plug in the rechargeable AA battery, and voilà.
Unlike some of the other vapes on this list, the Launch Box doesn't have temperature controls. Instead, simply take slow, steady hits of about 12–14 seconds, then remove the battery to avoid combusting your herb. Make sure to shake the Box between hits for even vaporization, and always take long, slow hits to keep the temperature consistent.
If you're new to vaping and looking for a simple yet effective portable herb vaporizer, the Launch Box is hard to beat. What it lacks in customisation, it makes up for in ease of use and unique design. Plus, at under €100, the Launch Box has to be one of the most accessible vapes on the market.
ARIZER SOLO 2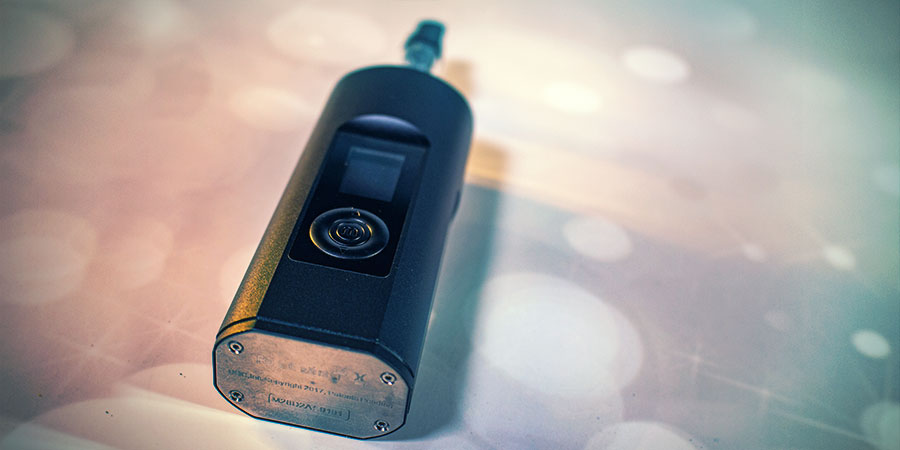 The Solo 2 is Arizer's latest reinvention of its original Solo vaporizer. Featuring a new, pure glass vapour path, the Solo 2 boasts optimal flavour. Plus, it also comes complete with a suite of features for a highly personalised vaping experience.
One thing that sets the Solo 2 apart from some of the other conduction vapes we've mentioned on this list is its temperature settings. It offers a complete temperature range of 50–220°C that can be adjusted in either 1 or 10-degree increments, which is really rare in portable vapes at this price point.
The Arizer Solo 2 also sets itself apart with other features, such as a brand-new LED display, audio alerts to let you know when you're at the right temperature, and both Celcius and Fahrenheit temperature settings. If you're looking for a sophisticated portable vape without breaking the bank, the Arizer Solo 2 is hard to beat.
OUR TOP 3 CONVECTION VAPORIZERS
Convection vaporizers heat the air around your cannabis, without heating it directly. This dramatically reduces the risk of combustion and offers far more precise temperature control as your weed releases its vapour. Below are three of our favourites, offering the latest tech in a range of styles and functionality to suit your needs.
PLENTY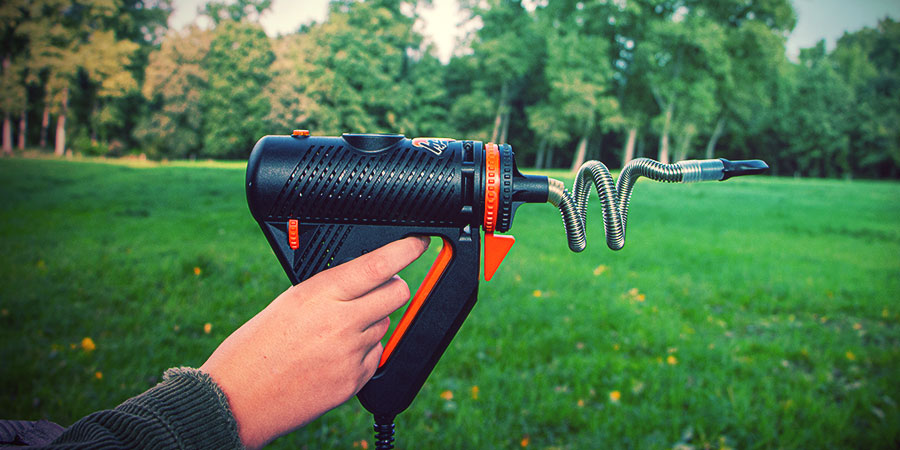 The Plenty vaporizer by Storz & Bickel delivers everything it promises: plenty of thick, smooth, and flavourful vapour in a simple handheld device. And while it's a bit pricier than some of the models we've covered so far, the Plenty is definitely worth every penny.
One of the first things you'll notice about the Plenty is its unique design. Built to be durable, this heavy-duty vape looks a bit like something out of your dad's toolshed. Nonetheless, the Plenty weighs only 680 grams, making it super portable.
The Plenty uses a double-helix heat exchanger and a direct application heating system. Its temperature reaches between 130–202°C, and the stainless steel cooling coil delivers smooth, cool, and tasty hits every time. Out of all the vapes in this article, this is easily one of the most sophisticated.
G PEN ELITE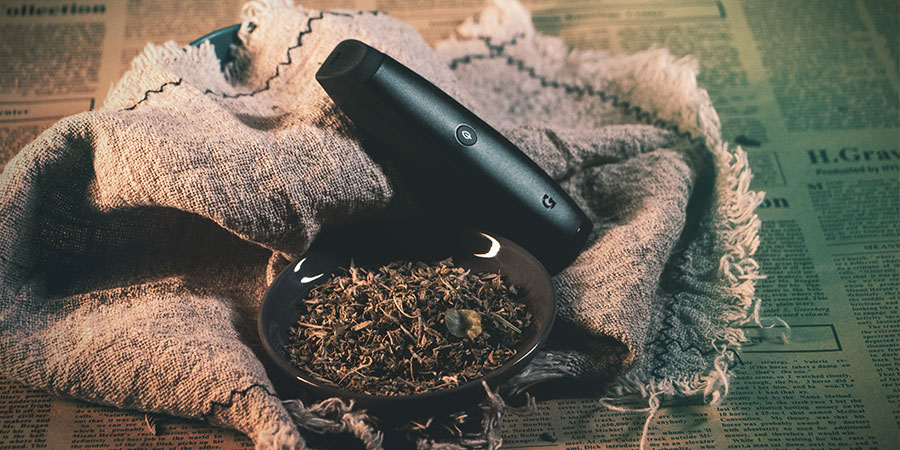 The G Pen Elite might look simple, but don't let its simple design fool you; this is a really sophisticated convection vape. Boasting Grenco Science's smart chip technology and a unique 360 ceramic heating element, the G Pen Elite evenly vaporizes your dry herbs while preserving all their natural flavours.
Despite its sleek, lightweight design, the G Pen Elite has a fully adjustable heating element that can be set between 93–220°C. It also boasts one of the largest herb chambers on the market, which can hold about 0.75g of dried herb.
The G Pen Elite reaches temperature in just 30 seconds. Once it's ready, take a long and slow hit from the ergonomic mouthpiece, and get ready to enjoy some of the tastiest hits imaginable. At under €90, this vape offers a lot of bang for your buck.
BOUNDLESS CFV V2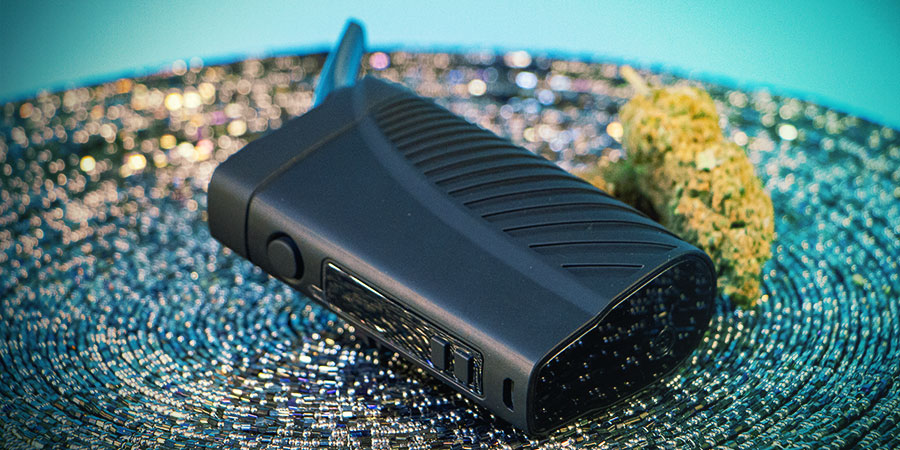 This new edition of the famous Boundless vaporizer has it all: precise temperature control, stainless steel convection heating, and great design. If you're looking for a portable convection vape that won't loot your purse, this is a great mid-priced option.
Unlike some of the other models on this list, the Boundless CFV V2 boasts a stainless steel convection heating element that heats your herb from outside the chamber, minimising the risk of combustion. The vape's temperature range is very flexible—60–230°C—allowing users to play around with some nice, lower temperatures and find what works best for them.
FIND THE BEST VAPORIZERS AT THE BEST PRICES
Portable vaporizers offer a new, exciting way to enjoy cannabis. Whether you prefer convection or conduction heating elements, any of the above models will offer you a great vaping experience for a great value.
To see our full collection of vapes, visit the Zamnesia Vaporshop and place your order today!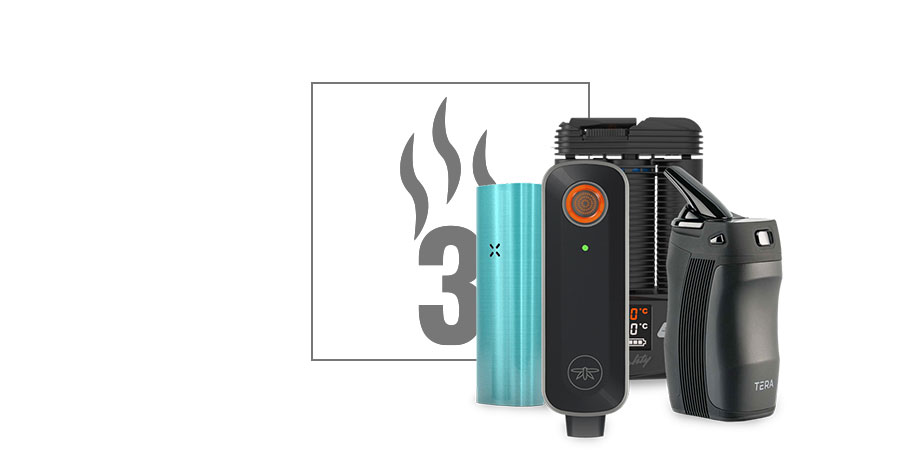 Written by: Steven Voser
Steven Voser is an Emmy Award Nominated freelance journalist with a lot of experience under his belt. Thanks to a passion for all things cannabis, he now dedicates a lot of his times exploring the world of weed.

Find out about our writers
---