Blog
3 min
What Is Ocimene And What Does This Terpene Do?
3 min
Ever wondered what gives your weed that burst of sweet, floral aromas and flavours? Well, you might be surprised to learn that ocimene could be doing most of the work. This terpene has plenty to offer cannabis fans, with a variety of potential benefits to be experienced. Get to know all things ocimene, and enjoy your strains even more.
With well over 400 known terpenes in weed, these aromatic constituents contribute to the aroma, flavour, and effects of cannabis cultivars. One terpene that's undoubtedly risen to prominence in recent years is ocimene. But what's so special about this particular terpene? We delve into every facet of ocimene so you know exactly what you're in for the next time you pick up a strain that features this terpene.
What is ocimene?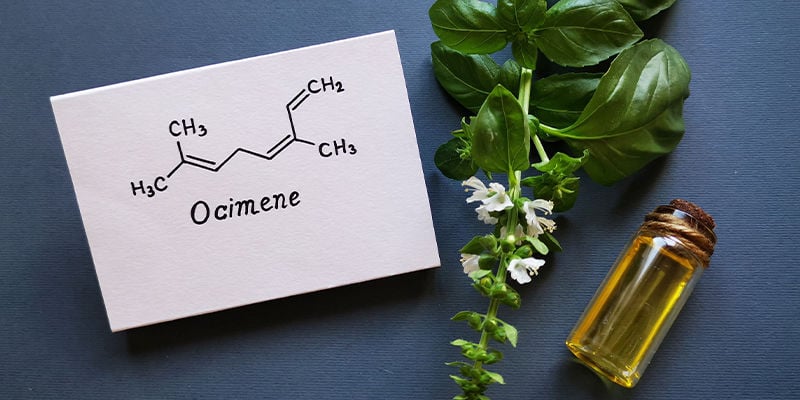 As mentioned, ocimene is a terpene found in cannabis. However, it's not exclusive to marijuana plants. That's right; ocimene is present in various herbs, flowers, and fruits such as basil, orchids, and mangoes. Despite the differences between these species, ocimene plays a considerable role in their flavours and aromas, and cannabis is certainly no different in that respect.
Among other terpenes, ocimene plays an important role in plants, acting as a protective agent and naturally deterring and repelling pests.
What does ocimene smell like?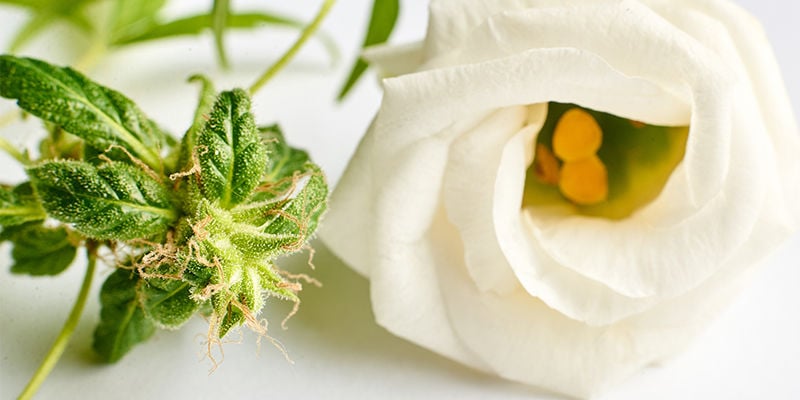 Like all terpenes, ocimene exhibits its own unique aroma/flavour notes. Ocimene is renowned for having a sweet, herb-like scent with some floral and citrus notes. Thanks to these distinctive attributes, ocimene is used heavily in the perfume industry and in fragrance-based products such as air fresheners and scented candles. There is a perfectly good chance that the scents of ocimene have surrounded you for most of your life without you realising it.
When it comes to ocimene's role within cannabis, it works a little more "behind the scenes" as opposed to dominating the aroma and flavour profile. This terpene is unlikely to be the most prominent one in a strain, but its subtle flavours and aromas serve to bolster the more dominant terps.
The potential benefits of ocimene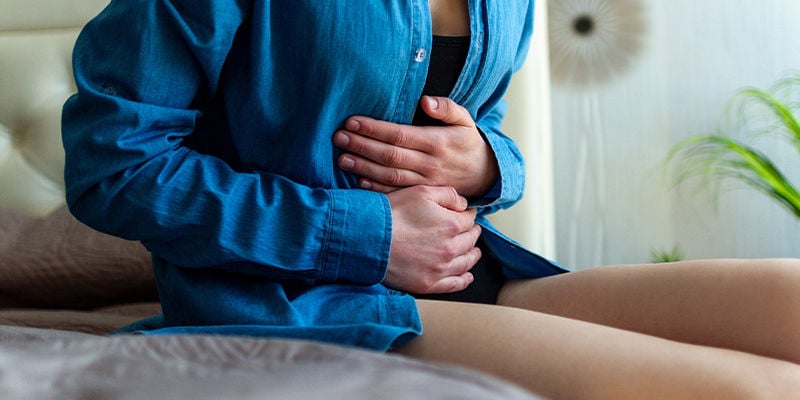 Not only content with dishing out distinctive flavours and aromas, ocimene also presents notable therapeutic potential.
A study from 2020 examined ocimene's potential to impact issues related to pain and inflammation (Homnan et al.). However, the research behind this claim is very much in the early stages.
Ocimene is also said to have some possible antioxidant properties. Research carried out in 2014 studied the essential oil of the Tagetes minuta plant, which contains around four different forms of ocimene, and discovered it was rich in antioxidant properties (Shirazi et al.).
As mentioned, ocimene has the potential to thwart predatory pests or insects from damaging plants, but it may also have antifungal properties in humans. A study from 2015 showed ocimene's potential to treat fungal ailments such as ringworm and C. neoformans (Cavaleiro et al.).
Lastly, a 2008 study showed ocimene's potential as an antiviral agent (Loizzo et al.). While this is an isolated trial, ocimene was used during the SARS epidemic of 2002 and showed promise in fending off the infection in many patients.
Cannabis strains containing ocimene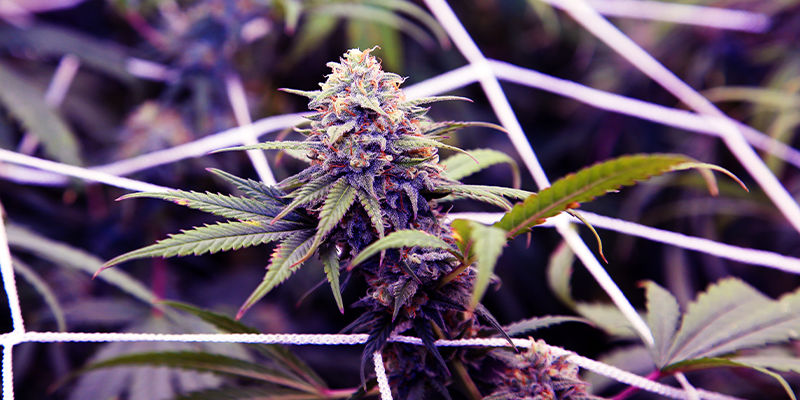 Now that we know a little more about what ocimene is capable of in terms of aromas, flavours, and possible effects, which strains are teeming with this terpene? We've picked out three cannabis cultivars that really fly the flag for all that ocimene is capable of. So whether you're in it for their aromatic qualities or the bevy of potential benefits, these strains will see you right.
Purple Haze
Purple Haze is a classic for many reasons. Boasting a massive cerebral high and some pretty sizeable THC levels, Purple Haze is also famed for her aromatic qualities. These are, in part, the result of ocimene's presence. Users can anticipate a complex and unique taste as she melds moments of lavender, berries, and grapes that lean heavily on ocimene's sweet and floral hallmarks. Not only rewarding in flavour and effects, Purple Haze is also a joy to cultivate and primed to reward prospective growers!
Amnesia
Another strain famed for its flavours and aromas, Amnesia has long been a mainstay in many a cannabis lover's lineup of favourite cultivars. Favoured for her massive uplifting high, Amnesia is also rife with terpenes. Although the most prominently featured is terpinolene, it wouldn't stand out half as much as it does without help from ocimene. With a unique, rich, spicy flavour profile, users open themselves up to an aromatic experience, whether smoked or vaped.
Strawberry Cough
The result of pairing up Strawberry Fields with Haze, Strawberry Cough is a true bomb of flavour and aroma. This sativa-dominant cultivar boasts a fine array of terpenes, with ocimene being front and centre, showcasing an exquisite blend of sweet and indulgent berries mixed with floral moments that are sure to please all that try her. Strawberry Cough also offers up a great high. Expect some bright and energetic effects powered by 20% THC and a range of complementary terpenes.
Other plants containing ocimene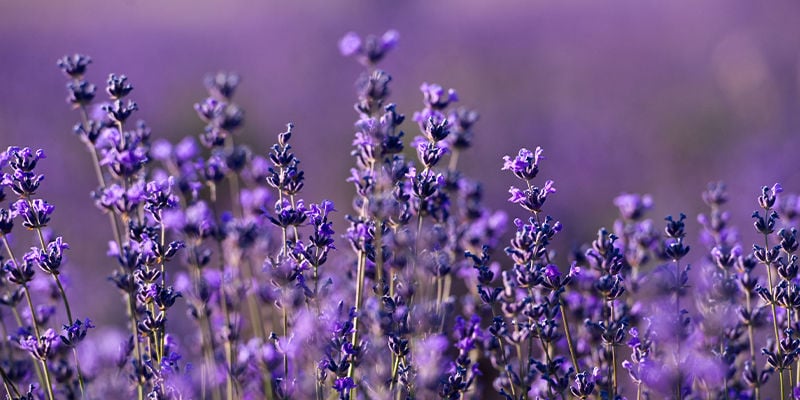 As briefly mentioned, ocimene isn't just available from cannabis plants; a variety of herbs, plants, fruits, and flowers all contain this terpene. So if you're looking to experience the flavours, aromas, and effects of ocimene outside of the world of weed, the following could very well be your ticket. Simply put, ocimene is everywhere, and you certainly don't have to look far to get your terpene fix:
Get ocimene on your terpene team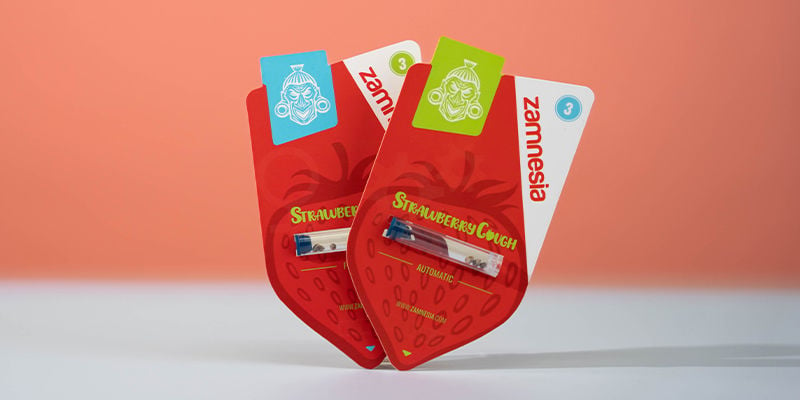 As you can see, there's plenty to love about this lesser-known terpene. Ocimene is readily available in plenty of plants, but we've only begun to scratch the surface when it comes to cannabis strains. Fortunately, you don't have to look far to get your hands on some of the finest ocimene-containing cultivars around. Simply head over to the Zamnesia Seedshop and enjoy everything this terpene has to offer.