Blog

3 min
Top 5 Vaporizers For Discreet Vaping
3 min
Looking for a way to use your vaporizer in public? These brands have created products chiefly for the purpose of concealing your vape session. Check out the top 5 vaporizers for discreet vaping.
When vaporizers came into existence as one of the new, main methods for cannabis consumption, it became a breakthrough for herb-loving individuals all over. Not only is vaping a healthier alternative to smoking since the bud is not combusted, it can also be used discreetly in enclosed areas, enabling you to consume cannabis almost anywhere you wish.
Society has evolved with this new trend, and some places have also imposed bans on the use of vaporizers. But of course, vaporizer brands have also come up with various options to provide stealthier ways in which people can use their products. Here are five discreet products that could very well change the way you view vaporizing for the better.
AIRVAPE XS GO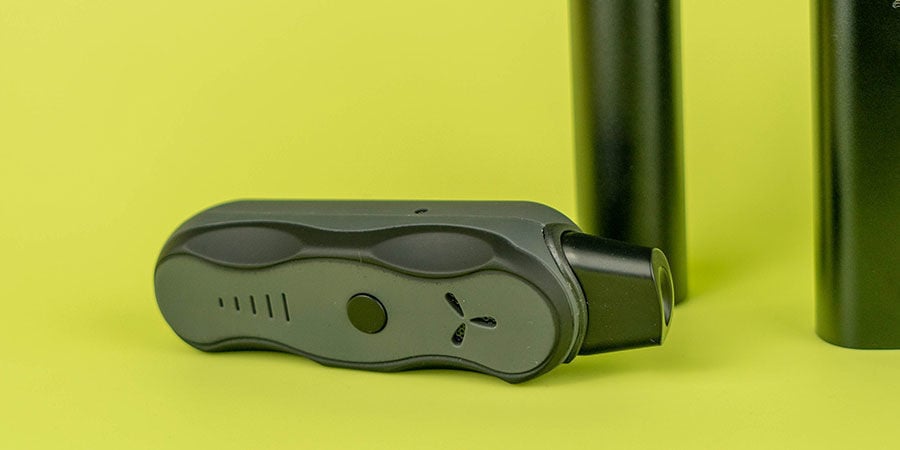 The AirVape Xs GO provides the ideal solution for hitting flowers on the go while remaining largely off the radar. You can take this pocket-sized device anywhere without being detected or sacrificing bag space. With a total length of 9.6cm and a width of 2.5cm, most users can conceal this device in their palm while enjoying a stoned stroll. The grooves on the side of the vape help it sit flush with the fingers.
Designed for herb only, the AirVape Xs GO boasts an isolated EZ Airpath that houses a dual filter and a ceramic airflow. The vape path also features a chamber that traps hot air, allowing only creamy and cool air to pass into the lungs—delicious!
The vape also offers adjustable temperature settings that allow users to target the boiling points of cannabinoid and terpenes to modulate each hit. A single button and 5-light LED display make shifting between these parameters visual and easy.
BOUNDLESS CFC 2.0 VAPORIZER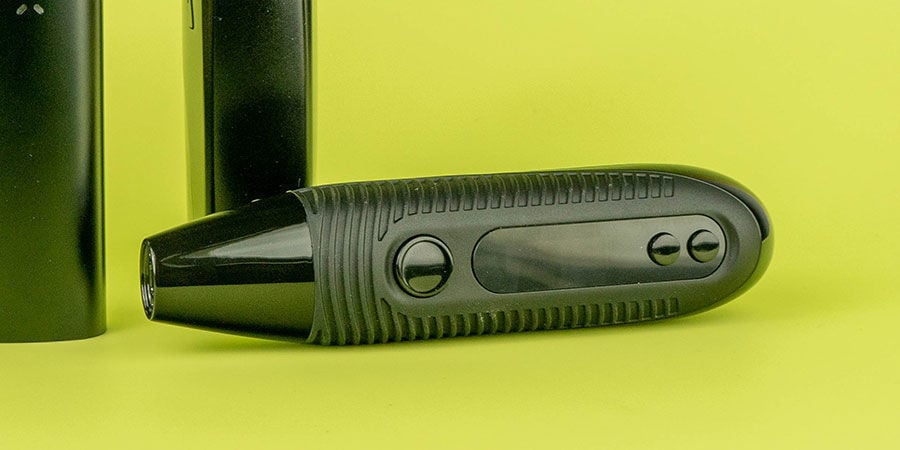 As the successor to the legendary CFC, the sleek and slender CFC 2.0 offers a host of improvements that enhance the vaping experience. With a length of 13cm, you can take this ultra-portable device anywhere you go without raising eyebrows—hit this thing on the way to work, on a walk in the woods, and in public spaces where a joint might seem too intrusive.
The Boundless CFC 2.0 merges great aesthetics with top-class performance. The bullet-like shape and smart LED display make this device look ready for action. Designed for herb vaping, the CFC 2.0 handles up to 0.5g ground herb at a time. Fire her up to send cannabinoids through the vape path, assisted by boosted airflow ensure maximum flavour.
Select your desired temperature—anywhere between 60-230°C—to customise each hit. It only takes several seconds before hitting the button and receiving a lungful of vape. Its fast action contributes to the stealthy status of this on-the-go vape.
G Pen Elite II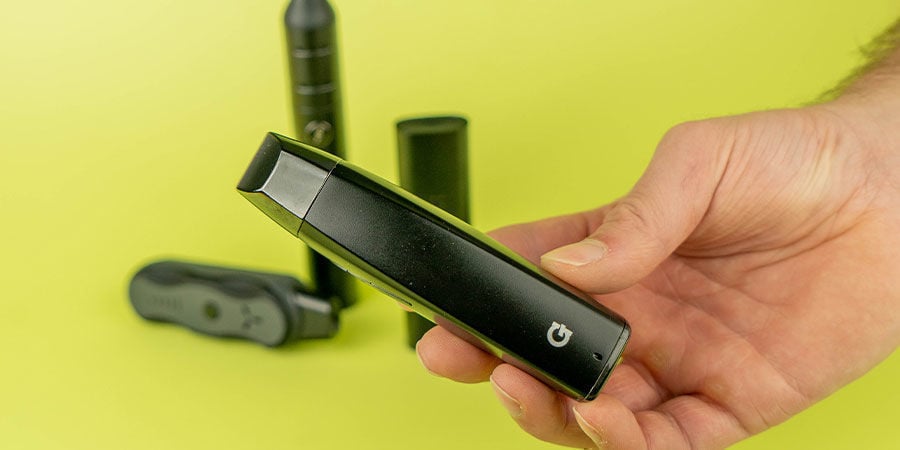 As the second iteration of the hugely popular device from G Pen, the Elite II is set to provide the perfect stealth vaporizing experience. With a dual convection/conduction system featuring a 360° heating element, the Elite II quickly and evenly heats your herb, allowing you to explore all of the nuances it has to offer.
What's more, the Elite II features a long-lasting, rechargeable 2100mAh lithium-ion battery so you can enjoy sustained hits on the go. Complete with an LED display, it's effortless to dial in your device to a temperature between 93–221°C. The Elite II even has Wi-Fi connectivity so you can monitor your usage and update the firmware directly from G Pen.
This is truly a portable vaporizer with discretion in mind; it's low-profile, sleek, and easy and quick to use—perfect for taking on your travels.
STORM VAPORIZER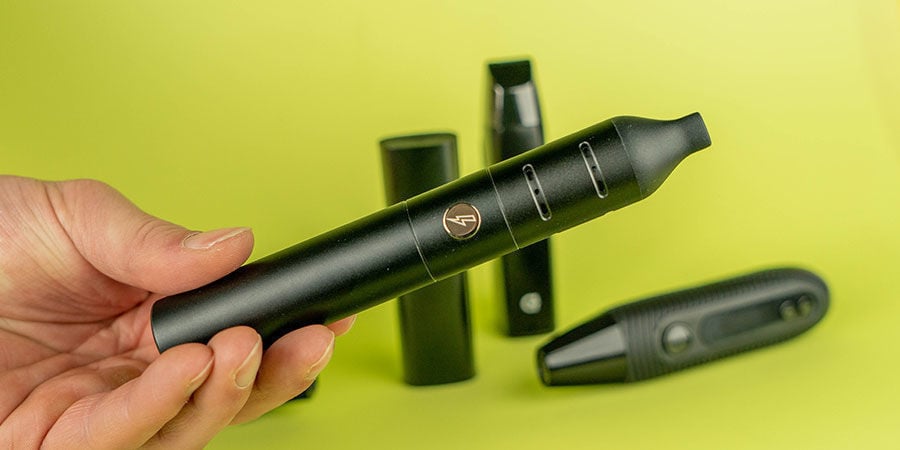 What makes the Storm Vaporizer unique among the rest is that it works with almost every kind of cannabis you prefer; whether it be herbs, resins, or concentrates, this product offers all three functionalities for the price of one affordable vaporizer.
Other attractive features include its ceramic chamber and a completely isolated air path. With this, you can taste the vapor's full flavour in its purest form.
As soon as you power it up through one click of a button, Storm's temperatures begin to slowly rise from 180°C up to 220°C. You can choose from five factory-set temperatures, and its detachable and replaceable battery gives the user a full hour of vaporizing. To save on power, the device automatically shuts off after five minutes of idle time.
PAX 3 VAPORIZER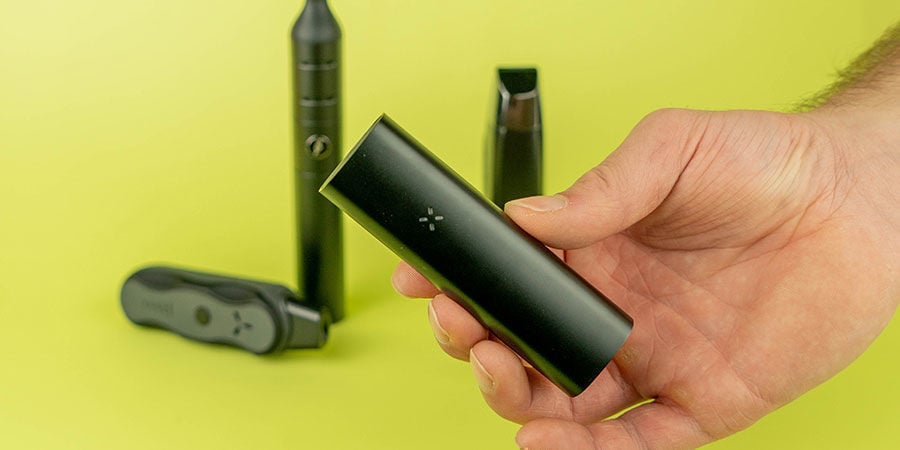 When you first behold the Pax 3 Vaporizer, it will likely not strike you as something to puff vapor from. But that is precisely what this groundbreaking brand offers: stylish design equipped with unique features to enhance the overall vaporizing experience.
Like the Storm Vaporizer, the Pax 3 can also work with resins, concentrates, and dry herbs, but what makes it stand out is its increased heating power. In 15 seconds, this device is ready to use, and through its haptic feedback system, you can see when the device has completely warmed up, or goes on standby.
Another nifty feature of the Pax 3 is its Bluetooth connection, which makes it available to connect to your phone. Through the Pax app (available for both Apple and Android), you can control the Pax 3 Vaporizer and adjust its temperature, as well as change its LED color theme. Talk about keeping up with the current age of digital technology.
VAPE LIKE A NINJA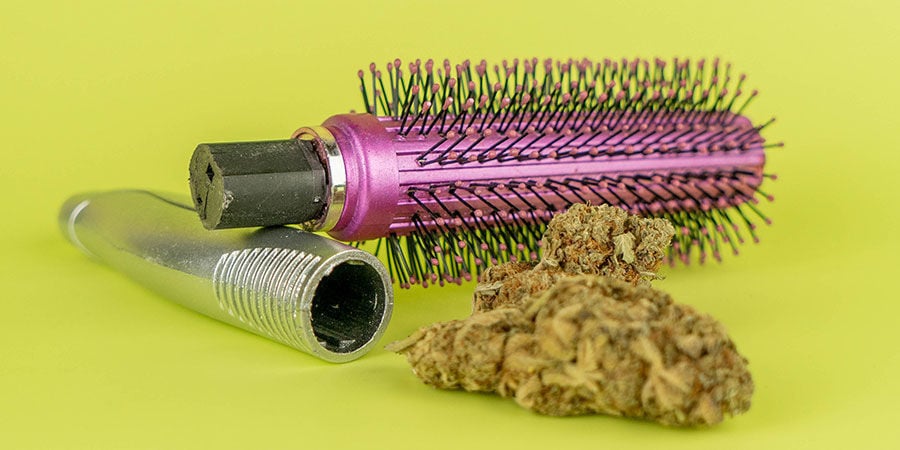 In and of themselves, these products offer great options for discreet vaping. But if you're looking to take stealth mode to the next level, there are odour-tight zip bags and camouflage stash boxes in the form of hair brushes, for example, that can be purchased. These gadgets are handy pieces of equipment that offer maximum security without sacrificing the vaping experience. You'll never have to worry about vaping in public again.