Top 5 Sativa Strains of 2016
Published :
May 9th, 2016
Categories :
Blog
•
Cannabis
•
Strain Reviews
•
Top lists
Last edited :
November 8th, 2017

2016 has seen the introduction of many great strains to the market. While it can be hard to choose, we have put together a list of our favourite sativa strains to grow this year.
2016 is shaping up to an excellent year for cannabis genetics. Nearly every seed bank out there has something new and interesting on offer, with the vast majority of these new strains taking genetic quality to new heights. This is no truer than for the sativa lover, with the new line-up of sativa strains looking pretty impressive. To help chose some of the best to try, we have put together a list of our 5 favourite sativa strains of 2016.
GETTING TO KNOW SATIVA STRAINS
Sativa cannabis strains are known for their large size, big yields, and cerebral focused highs. Usually found growing wild where the summers are long, sativas have evolved to take advantage of the extended hours of sunlight – taking longer to produce a harvest than their indica cousins, but also producing much bigger crops. As they have more time to bask in the sun, they continue to grow and stretch out as they flower, resulting in airy, elongated bud, and long, elegant branches.
Sativas are well suited to both indoor and outdoor growth; however, as they can grow quite large, indoor grow rooms will need space and proper planning. The effects produced by sativas tends to be characterised as a "high" rather than a "stoned" outcome. This can range from feeling generally happy to feelings of euphoria, energising motivation, or drastic improvement to mood. Sativa strains can have a relaxing body effect as well, but not generally to the same extent as an indica.
OUR FAVOURITE SATIVAS OF 2016
5. Blue Brilliant (Zambeza)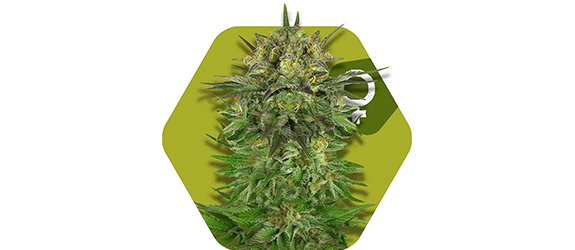 A combination of the multi-award winning Super Silver Haze with the equally renowned Blueberry, Blue Brilliant by Zambeza Seeds packs intense flavour and skyrocketing high into one neat package. With controllable growth, 21% THC and a short flowering time, she is well suited to most growers.
Blue Brilliant has a unique connoisseur flavour, combining the citrus and sweeter notes of her parents. When used, she induces a very pleasant, creative and social high, unlocking the mind and stimulating conversation. However, Blue Brilliant is a strong strain, and can quickly move from pleasant uplift into full-blown mind melt.
When grown in an indoor setting, Blue Brilliant usually reaches heights of 1.1m, making her very user-friendly. Despite being smaller than a typical sativa, she can still pump out the yields, producing up to 600g/m² after just 60 days of flowering. Outdoors, she will get a little bigger, producing up to 650g/plant – finishing in early October.
Blue Brilliant cannabis seeds are available from Zambeza Seeds.

4. CBD Medi Haze (CBD Crew)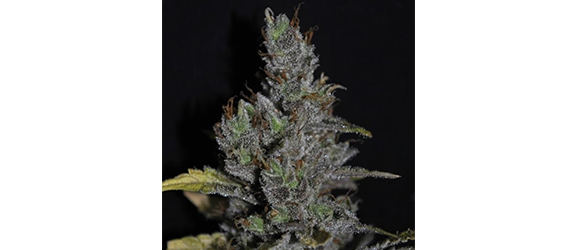 For those looking for a sativa with a more therapeutic application, CBD Medi Haze is the way to go. She is a strain that has been bred with pure CBD value in mind, giving those seeking it a high-quality and consistent option to grow.
With THC/CBD ratios varying between 1:1-1:10, CBD Medi Haze is one of the first sativa strains to prioritise the production of CBD over THC; with both CBD and THC content able to range between 6-15%. It makes for a very mellow, therapeutic, and functional high – allowing users to go about their day while still receiving the benefits of these cannabinoids. In terms of flavour, CBD Medi Haze produces spicy, sweet notes that have a hint of fresh lemon.
As a grower, CBD Medi Haze is able to produce yields of up to 550g/m² after 63-70 days of flowering. Outdoors, she can produce up to 550g/plant, becoming ready for harvest mid-October. CBD Crew recommends allowing the harvests to cure for around six weeks; this really brings out her flavour and creates an awesomely smooth smoke.
CBD Medi Haze cannabis seeds are available from CBD Crew.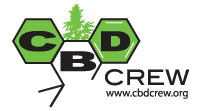 3. Think Fast (Dutch Passion)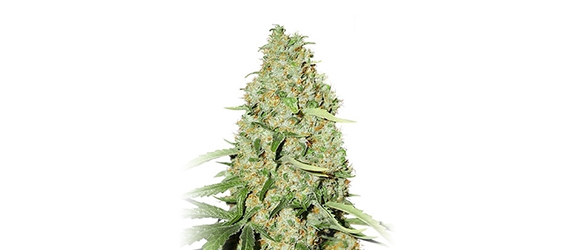 As the name suggests, Think Fast by Dutch Passion is one of the fastest growing sativa cannabis strains around; she is able to produce XL yields with only 8 weeks flowers. It is thanks to the combination of Power Plant x Think Different that Dutch Passion are able to offer such a beast of a plant, and it is easily one of the best of 2016.
In addition to offering fast flowering times and high yields, Think Fast has a heavy-handed strength – launching the mind into euphoria. It is a combination that makes her a complete all-star. By taking advantage of recessive auto genes, Dutch passions have created a sativa that can compete with the best of them, sitting at the forefront of genetics. She is well worth your time.
Think Fast cannabis seeds are available from Dutch Passion.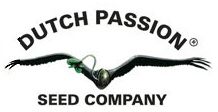 2. Amnesia Kush (Dinafem)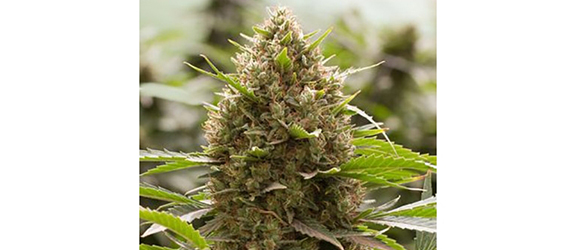 Despite having strong Kush influences, Amnesia Kush by Dinafem is a hybrid that definitely sits at the sativa end of the spectrum. Being 80% sativa, she is a blend of two of the world's most influential cannabis strains: Amnesia Haze x OG Kush. It is a combination that has been pushed well beyond the bounds of either of her parents, creating a unique and highly pleasurable experience.
This new strain from Dinafem induces an intensely strong and long lasting cerebral uplift, combining it with a smooth and relaxing body stone. She is great for when you want to let your mind drift away at the end of the day. Her flavour profile contains a high amount of limonene, creating an equally pungent and intense aroma.
But what about her growing traits? Well, Amnesia Kush can be quite demanding, requiring high levels of light and nutrition to really thrive. However, the rewards are certainly worth it, and veteran growers will relish the experience. She has an indoor flowering time of 65-75 days, able to produce up to 600g/m². Outdoors, she is ready for harvest around mid-October, producing up to 800g/plant.
Amnesia Kush cannabis seeds are available from Dinafem.

1. Amnesi-K (Kannabia)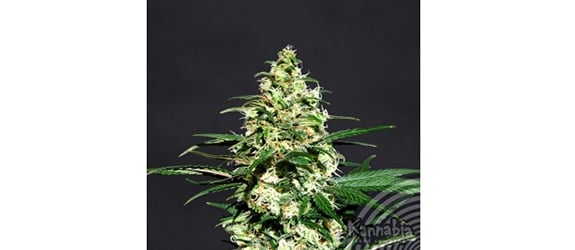 Amnesi-K is one of the latest sativa dominant (80%) new-wave hybrids to hit the market, and she has already made quite an impression. Produced from the three-way crossing of Amnesia x Lemon Skunk x Jack Herer, Amnesi-K packs all of the power and effects of a top-shelf sativa, but combines it with the short flowering time and ease of care of an indica. As a grower, it makes her a great all-rounder, and one that should appeal to even the most hardcore sativa lover.
Thanks to her complicated genetic background, Amnesi-K has an equally complex, yet delightful flavour. Her taste and aroma have both sweet and sour citrus tones that ride an undertone of incense, producing a light and fresh feel. The high induced is potent, relentless, and near instantaneous. The user is hit with an uplifting and euphoric burst that is as delightful as it is powerful. Novices should tread lightly when trying Amnesi-K for the first time.
In terms of stats, Amnesi-K will flower indoors in 65-70 days, producing up to 550g/m². Outdoors, she will usually be ready for harvest late September to early October, producing up to 700g/plant. As she is heavily sativa dominant, she can get quite large, which needs to be taken into account if grown indoor or in a greenhouse.
Amnesi-K cannabis seeds are available from Kannabia.

If you want to see some of our old favourites, you can check out our 2014 top 5 lists for both sativas and indicas here.
 
 
 
 
 
 
 

Written by: Josh
Writer, psychonaut and cannabis aficionado, Josh is Zamnesia's in-house expert. He spends his days nestled out in the countryside, delving into the hidden depths of all things psychoactive in nature.

 

 
 
 
 
Find out about our writers