Blog
6 min
Top 10 Tallest Cannabis Strains
6 min
We've searched high and low (mainly high) for the tallest weed trees we could find. In that effort, we've compiled a list of 10 towering cannabis strains that you won't want to miss out on, whether you're growing them, smoking them, or doing both. Take a peek and find out if your new favourite strain is on the list!
There is something remarkable about especially tall cannabis plants. There's no denying that these weed trees make themselves known. But, they aren't fit for every growing space, and they're definitely not suitable for discreet home-grows. If you have the right space, however, and you're unconcerned with discretion, you have a great opportunity. Anyone that sees your plants won't forget them, and they'll want to smoke the harvest too!
With that in mind, we've put together a list of the top 10 tallest strains we could get our hands on. All are available on the Zamnesia cannabis seed store, so you can get any of these beauties delivered to your door.
1. Monster (Eva Seeds)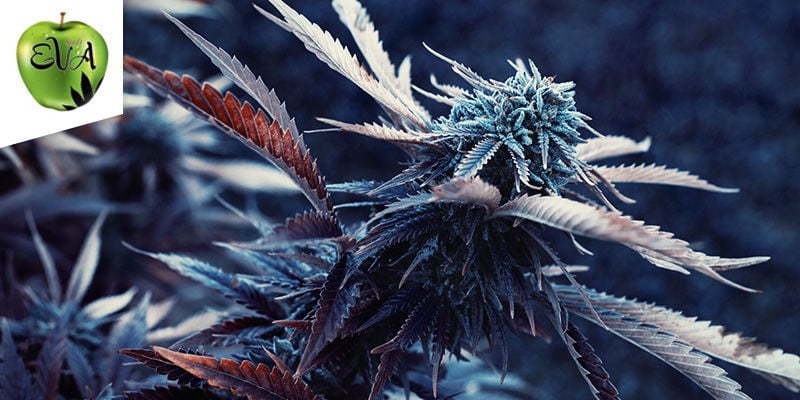 Monster comes to us from the growing team at Eva Seeds. She has a fairly complex genetic background (Mexico / Colombia / Meao Thai / Uzbekistan crossed with a G13 Hash plant), which ultimately results in an 80% sativa-dominant profile. This is one seriously high-growing strain; expect Monster to reach dizzying heights of up to 4 metres when grown outside! Offer her optimal growing conditions, and you can expect a staggering harvest between 1000–2800g/plant.
These buds also have a hearty THC content of 23%. That, combined with the euphoria innate to this sativa-leaning hybrid, will have you higher off the ground than the plant!
2. Special Queen 1 by Royal Queen Seeds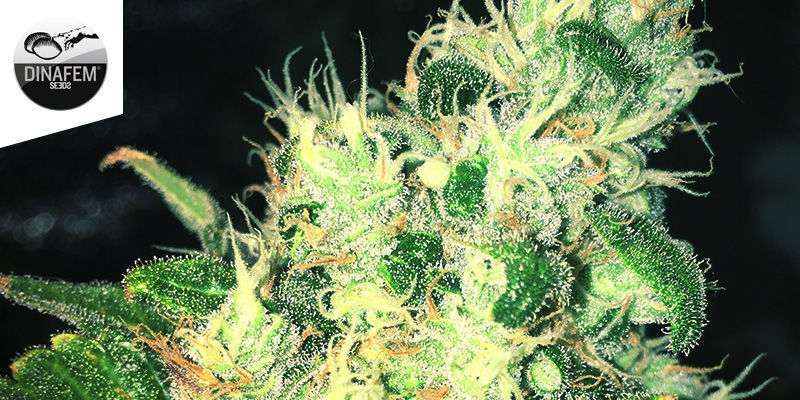 Special indeed! Although Special Queen 1 can be kept at around 150cm indoors (delivering up to 650g/m²), outdoors she can easily hit 3 metres with ample sun. Here, she'll yield up to 550g/plant of skunky bud. All you need is around 9 weeks of flowering to harvest the Queen for yourself.
THC levels on Special Queen 1 are within the 14–18% range, making it an ideal accompaniment for a physically relaxing long-haul flight to nowhere. Strap in and enjoy the ride.
3. Dutch Dragon (Paradise Seeds)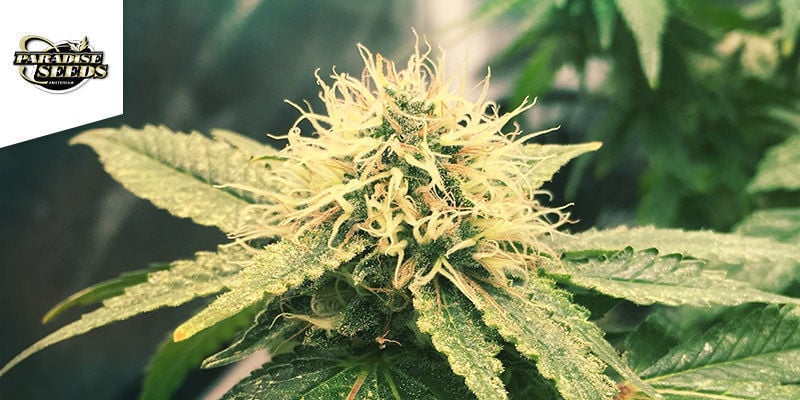 Dutch Dragon is an award-winning strain, and the result of some finely tuned South African genetics. She's sativa-dominant and will need a spacious growing area to fully flourish. How spacious, you wonder? Well, you should make sure you can handle her maximum height of 3 metres, which likely means you'll grow her outdoors.
Being outside will benefit her greatly, though, and she will pay you back with returns of up to 700g/plant. She's also easy to grow and maintain, making her perfect for newcomers. As a sativa-dominant strain with a THC content of 18% on average, she provides an energetic and creative high suitable for almost any time of day.
4. Jack La Mota (Medical Seeds)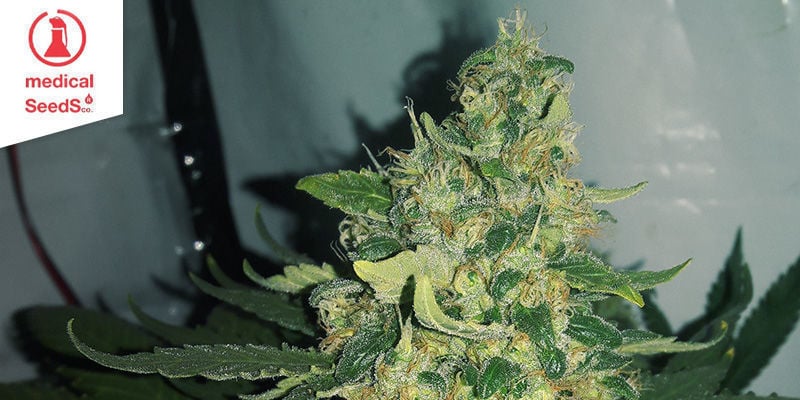 Jack La Mota has some impressive parentage, stemming from Northern Lights #5, Haze, and Skunk. She's widely popular for her easy-going nature, thriving both indoors and outdoors, and reaching a height of 3 metres. After 75–85 days of flowering, Jack La Mota will provide yields as large as 1kg/plant, so a few plants will satisfy your needs for months.
Jack La Mota offers sativa-leaning buds with THC levels between 15 and 20%. As you take hits, you can expect a wave of euphoria to wrap around you like a blanket.
5. Gorilla Candy by Eva Seeds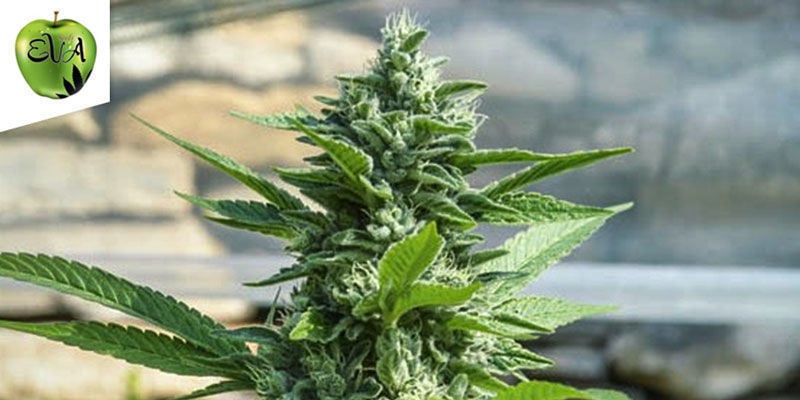 If there's a strain that epitomises "good vibes", it's Gorilla Candy. With up to 23% THC, this indica-dominant hard-hitter is powerfully relaxing.
These good vibes come courtesy not only of its cheery effects, but its performance in the grow-op. All it takes is 7–8 weeks of flowering for Gorilla Candy to be harvest-ready. Indoor yields reach up to 600g/m² from moderately sized plants of around 100cm, whereas plants grown outdoors shoot up to 3 metres and deliver up to over a kilogram per plant!
Gorilla Candy (Eva Seeds) feminized
Parents: Gorilla Glue 4 x Papa's Candy
Genetics: 75% Indica / 25% Sativa
Flowering Time: 7-8 weeks
THC: 20%
CBD: Low
Flowering Type: Photoperiod
6. Royal Moby (Royal Queen Seeds)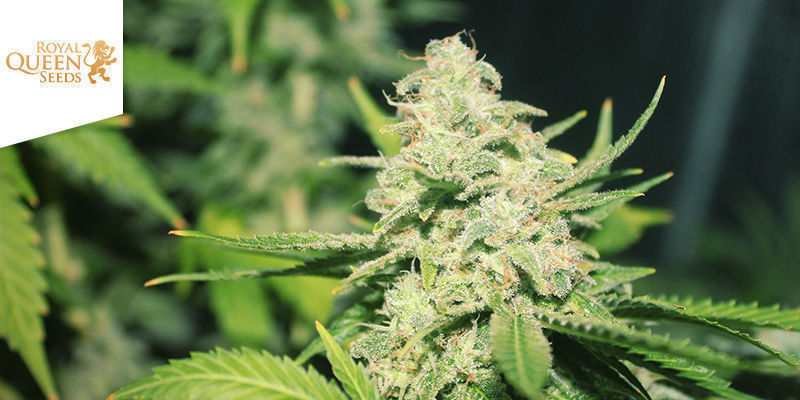 Royal Moby is Royal Queen Seeds' answer to the aforementioned Moby Dick. This award-winning wonder strain is the end product of crossing Haze and White Widow. A true weed tree, she reaches 3 metres tall on average. Natural light and surroundings are Royal Moby's best friends, though, so she needs a great space outside to fully flourish. If you offer her that, you can expect some impressive yields of up to 700g/plant.
While you get a lot of bud, a THC content of 21% ensures you don't need much for a smoke session. Given the primarily sativa genetics, a few hits will have you feeling ready to face the world.
7. NL5 Haze Mist (Greenhouse Seeds)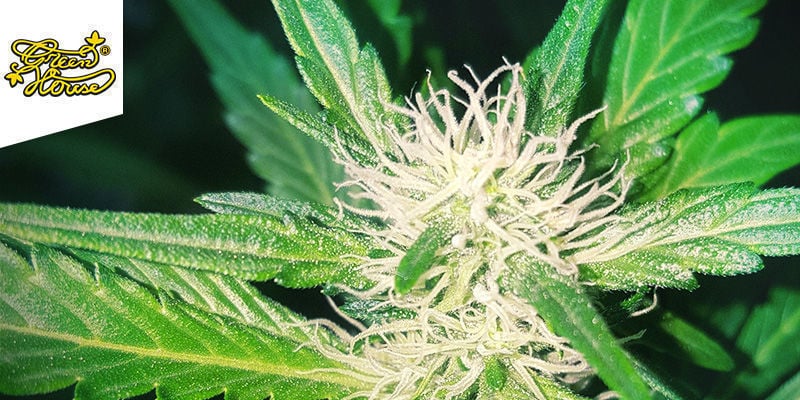 Taking the finer points from its parentage (NL5 x Haze x Kali Mist), NL5 Haze Mist is reliable, robust, and easy to grow. What she isn't, however, is shy, as she'll hit 3 metres after taking 11 weeks to flower.
She provides up to 800g/plant, and each sativa-leaning bud contains a modest 14.6% THC on average. In other words, she's the perfect casual morning strain, as she'll get you feeling optimistic without getting you too high.
8. Giant White Haze (Zamnesia Seeds)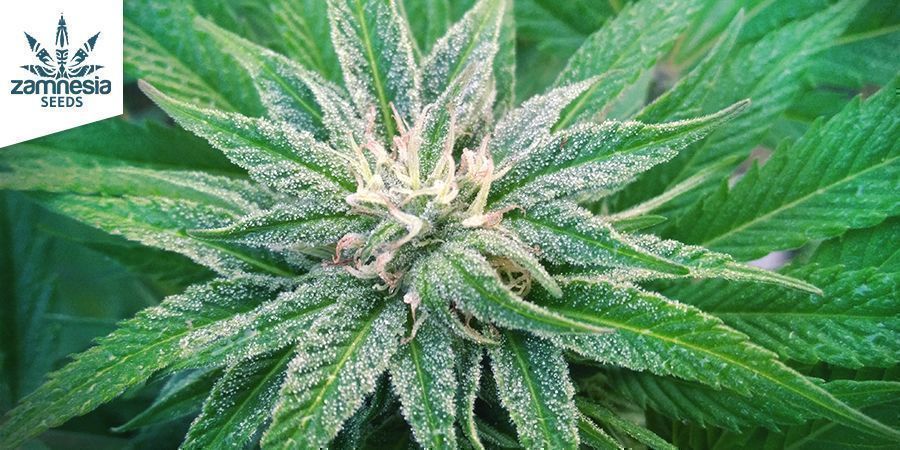 Giant White Haze is the optimal combination of Haze and White Widow, growing to an impressive 3 metres tall with some huge yields to match. After 10 weeks, she'll offer a maximum yield of 600g/m² indoors. Outdoors, your harvest can be just as plentiful, even overtaking the indoor plants.
Offering mainly sativa genetics with a noticeable indica touch, these 20% THC buds are perfect for relaxing summer afternoons. You'll be relaxed enough to enjoy some peaceful solo time, and upbeat enough for your next adventure.
9. Malawi (ACE Seeds)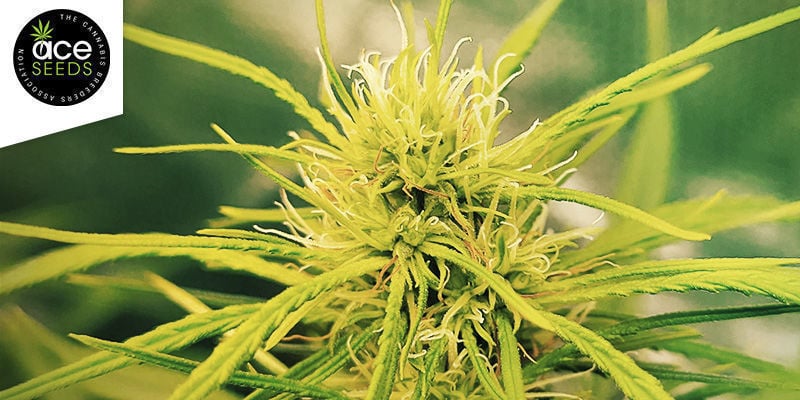 Malawi is a potent, 100% unadulterated strain from Central Africa. She is a monster of a plant, growing anywhere between 3–4 metres and offering some hefty yields after a flowering period of up to 14 weeks. Inside, she'll return around 600g/m², with similar outdoor harvests per plant.
As a 100% sativa, this is a perfect strain for lovers of the purest of the pure. With an insane THC content of 27%, she offers an extremely powerful cerebral high that is intense and borders on psychedelic.
Malawi (ACE Seeds) feminized
Parents: 100 % Malawi sativa, Central Africa
Genetics: 100% Sativa
Flowering Time: 12-13 weeks
THC: 27%
CBD: 0-1%
Flowering Type: Photoperiod
10. Jamaican Pearl (Sensi Seeds)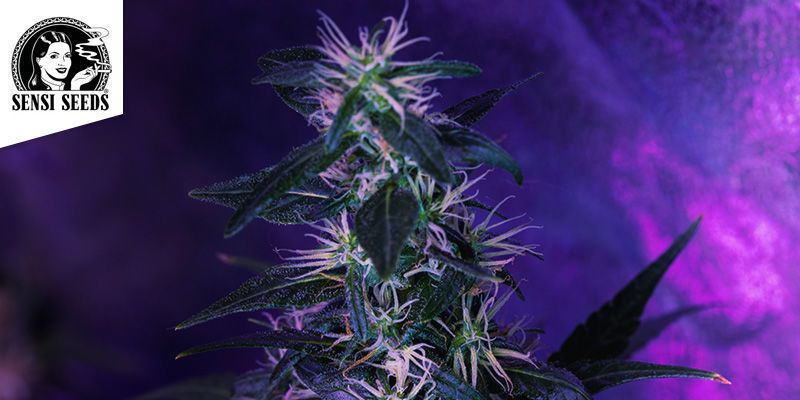 A sativa-dominant hybrid by the name of Jamaican Pearl was formed by crossing Marley's Collie and Early Pearl. Towering above your head, she'll reach heights in the 3-metre range. She's also quite robust, able to yield around 400g/m² after 50–75 days of flowering.
Once you harvest and cure these buds, you can expect a 22% THC whirlwind, perfect for a Saturday afternoon. You might not have anywhere to be, but you'll be happy where you are!
Jamaican Pearl (Sensi Seeds)
Parents: Marley's Collie x Early Pearl
Genetics: 15% Indica / 85% Sativa
Flowering Time: 9-10 weeks
THC: Unknown
CBD: Unknown
Flowering Type: Photoperiod
How to Grow Tall Cannabis Plants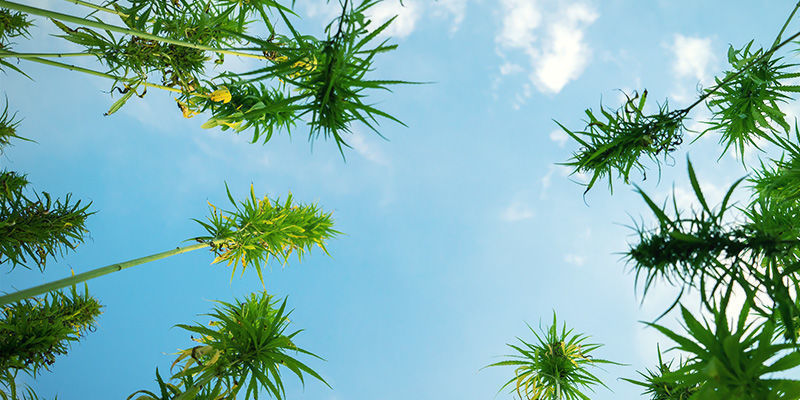 Throughout this list, we've briefly touched upon what it takes to grow these enormous strains. You'll need to take good care of them, though, so we decided to go more into detail.
There are many areas to consider when looking to grow your first weed tree. The growing process is more hands-on than with "normal" strains, but tall strains can offer a more rewarding experience. Here are a few guidelines to help you get the most out of your plants.
Pick the Right Strain
Choosing the right strain can be a tricky task. As with most things, it really is down to personal preference. Considering that, we hope our list gave you some ideas of where to start.
As you probably noticed, it largely comes down to genetics. Sativa strains make up the majority, as they are more likely to grow tall. Landrace strains also have the potential to reach great heights, so keep them in mind too. Autoflowering strains, in contrast, are often designed to be much more compact, so avoid those if you're focused on height.
Growing Circumstances
Timing is hugely important when growing tall plants. To reach maximum heights, you'll need to account for a longer growth period that allows your strain to fully flourish. So get started as early as possible with germinating, and you'll be enjoying those buds in no time at all!
Nutrients
Now, it may be tempting to load your plant with a lot of nutrients and soil enhancers, especially if you're new to growing. But, more often than not, this can impede growth and even damage your precious plants. By all means, nutrients will undoubtedly help your plants thrive. However, it is important to use them sparingly and always follow the instructions.
Other Tips for Tall Cannabis Plants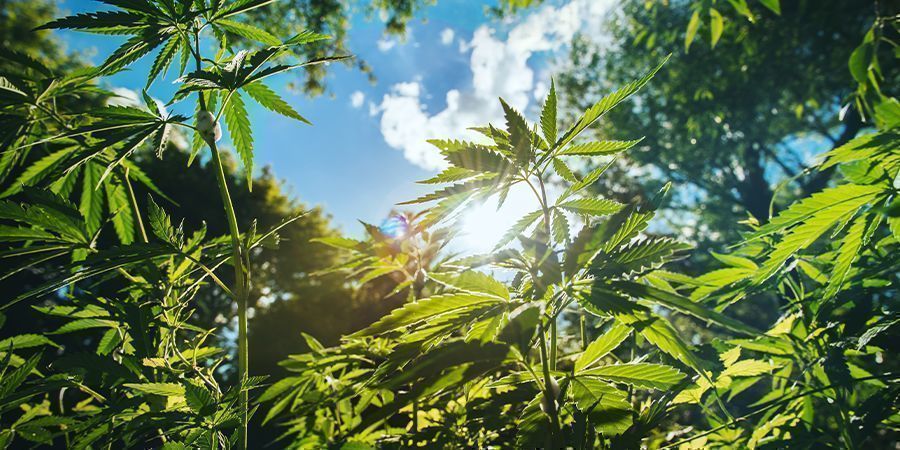 Growing space: It should be no surprise that these plants take up a lot of room, so be generous with vertical space especially. Measure the area so you know your plants can flourish without getting too close to the lights, ceiling, etc.
Big Pots: Similarly, you need to allow sufficient space for the roots to develop. Considering how these plants grow and spread out, a big pot should be at the top of your shopping list. You don't want to be a few weeks into the growing cycle only to find out your plants are already root-bound.
Watering: With the sheer size of these monsters, you can imagine they're pretty thirsty! Keep a constant eye on them. If you're able to easily lift up the pots, the soil is probably dry. Water them when you notice the containers getting light, and you'll be a-okay.
Lighting: Whether you're growing indoors or outdoors, lighting is hugely important to the growing process. Natural sunlight will allow these plants to grow insanely tall, or you can opt for a little more control with indoor lighting systems.
Just keep these guidelines in mind, do your research, and we know you'll find the perfect weed tree for you!