Top 10 Cannabis Strains By Kannabia Seeds
4 min
We put together a list of the 10 best-selling and most successful strains in Europe from the Kannabia Seed Company. This way, you can acquaint yourself with a selection of the diverse catalogue this seedbank has to offer growers of all experience levels.
As one of the leading players in the industry, Kannabia Seed Company is passionate about offering the very best cannabis seeds to grow and enjoy. Their catalogue is ever-expanding, offering seeds for indoor and outdoor cultivation with feminized, regular, autoflowering and CBD-rich varieties to choose from. All Kannabia seeds undergo a rigorous selection process to ensure robust genetics and encourage optimal growth and development. Given the success of this seedbank, it was only fitting to count down the 10 best-selling Kannabia strains in Europe. Let's see what they have to offer!
1. MATARO BLUE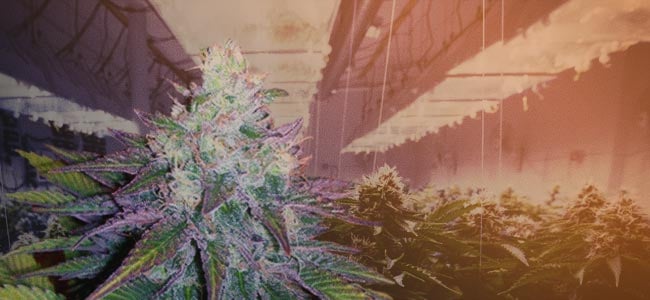 Mataro Blue is Kannabia's crown jewel, and perhaps their most desired strain. This is not the one to skip in your grow-op. She's a multi-award-winning cultivar that's suitable for medicinal and recreational use alike. The relaxing indica features deep, sweet berry flavours from large, dense, and frosty buds. Her effect lends itself to reflection and meditation. Mataro Blue is like the wild musings of a grower come true; it's heavy-yielding, fast-flowering, and resistant to mould and pests. She will require 58–65 days for flowering, after which she will reward the grower with approximately 600g/m² indoors. Thanks to her high resin content, this variety can be made into exceptional hash and concentrates.


2. KABOOM AKA LA REINA DE AFRICA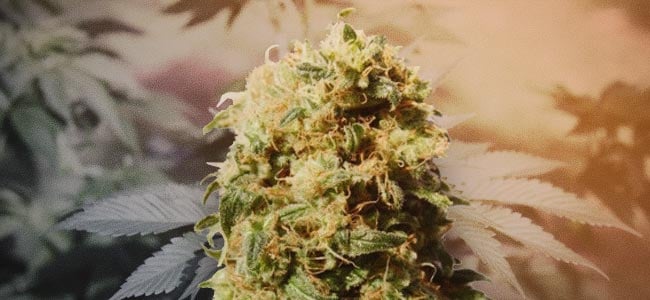 Kaboom is a cross between Afghan, Thai, and AK-47. Kannabia likes to call her "the Queen of Africa". She is a hybrid strain that has both psychoactive and medicinal value. Her buds are heavy and compact, taking on a reddish hue during their ripening. Kaboom is a super-potent strain with great bag appeal, and her high resin content is excellent for collecting a delicious layer of kief in the bottom chamber of your grinder. The flavour is acidic and tropical, with a slightly spicy aftertaste. Kaboom finishes flowering in 60–65 days and is a heavy producer. This plant is resistant to mould and is very easy to grow, even for beginners.


3. BABY BOOM AUTO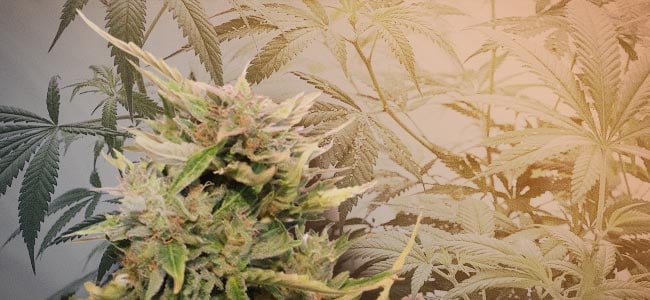 "Small but lethal" is what they say about Baby Boom Auto. This strain is easy to grow, reaching medium heights and churning out impressive yields in only 60 days from seed! Her flavour is quite complex, combining piney and earthy notes with sweet and sour tones. Baby Boom Auto can be a couch-locker, but the effect is also strong on the cerebral side.
The plant shows beautiful and intense shades of purple, blue, and green by the time the flowering phase is in full swing. Baby Boom Auto only needs 55–60 days from seed to harvest; and don't underestimate her based on her compact stature, this automatic strain can yield up to an impressive 500g/m² in indoor settings and 200g/plant in outdoor operations.


4. KRITIKAL-K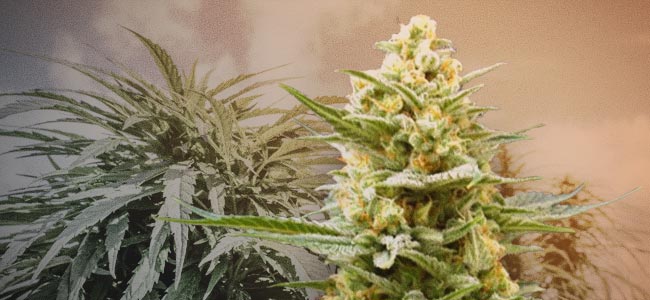 It's the legendary Critical! This variant on the classic is a combination of Northern Lights and Critical, resulting in one of the largest strains on the market today. You better support her branches, otherwise they will collapse under the weight of the giant, tight, and lush emerald-green buds. She is a heavy producer, delivering 650g/m² yields indoors. To get the best results out of Kritikal-K, it is recommended to prune carefully and regularly check the humidity to avoid the mould formation.
The effect is powerfully narcotic and relaxing while the taste is intense, sweet, and fruity. The aroma of Kritikal-K is almost lemon sorbet-like. This variety really stands out amongst the countless Critical versions that are available today. The indica-dominant strain flowers over only 55 days.
5. KICKASS AUTO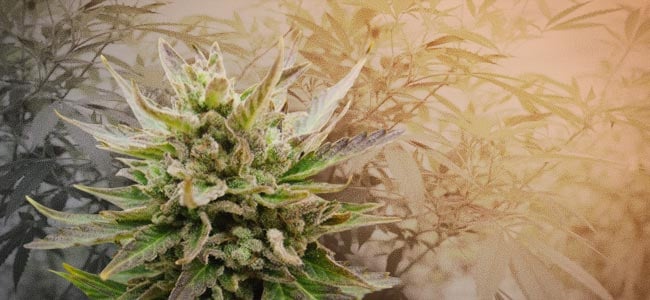 Kickass Auto is another autoflowering strain from Kannabia that's more than worthy of being on our list. This little dragon was awoken by crossing Skunk with ruderalis genetics. The outcome is a perfect balance between psychoactivity and flavour. She is indica-dominant and boasts flowers that are compact, orange, and absolutely covered in trichomes. This aromatic resin is also great for making hash. You get to enjoy waves of deep relaxation while savouring her citrus fruit flavour at the same time. Kickass Auto grows into a bush with thick and productive lower branches. Since this plant is autoflowering, it only takes 60–65 days post-germination to harvest!


6. DIESEL GLUE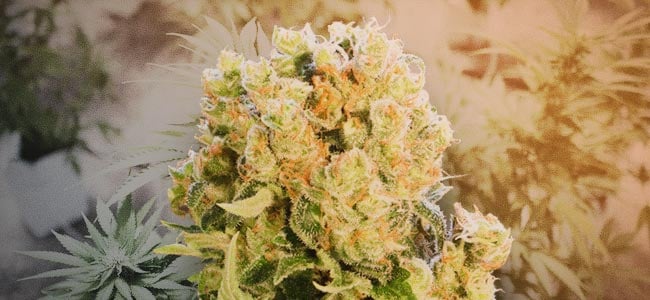 This cross of Black Domina and New York Diesel is a highly potent and extremely tasty variety from Kannabia. Her bright, lime green buds are coated with crystals to the max. This sativa-dominant strain is great for growers who want to crop buds hitting that highly sought-after 20% THC threshold. Diesel Glue has fuel for life! The spicy and citrusy flavour is pretty dominant in this one. Plus, Diesel Glue is super psychoactive and uplifting, and won't lock you to the couch like some of the others strains on this list. Unlike other Diesel versions, Diesel Glue features a shorter height and shorter flowering time (60–65 days). She packs a heavy yield of compact nuggets around 500g/m² indoors.


7. MIKROMACHINE AUTO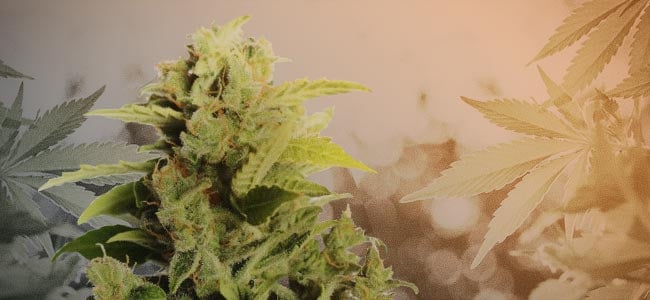 Mikromachine Auto, also called "The Bud Machine", is an easy-to-grow variety that will win you over and have you including her in your grow operations for years to come. Like a lot of Kannabia's super-robust strains, this hardy auto is resistant to mould, pests, and diseases, making her an ideal choice for novice cultivators. Her alias is no accident since she produces compact, dense, and resinous buds that have a strong sativa effect and hit around 600g/m² under ideal indoor conditions. That's totally insane for an autoflowering strain! Mikromachine Auto is highly psychoactive and will boost your creativity and focus. After 70–75 days from seed to harvest, you can taste her fruity, spicy smoke.


8. AMNESI-K LEMON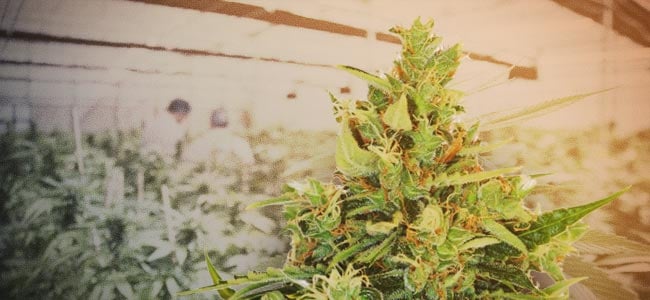 When Amnesia, Lemon Skunk, and Jack Herer come together, you already know what to expect: a euphoric, stimulating, and psychoactive high that will just make you feel happy! But beware, the effect can be quite intense, so beginner smokers should take it slow or they will be overwhelmed by the cerebral rush. Like the name suggests, you get a bright, lemony flavour with a citrus-grapefruit aroma. For a sativa variety, Amnesi-K Lemon is really easy to grow and flowers in reasonably short 65–70 days. Growers will be rewarded with a heavy yield of 550g/m² indoors.


9. SWISS DREAM CBD (FEMINIZED AND AUTOMATIC)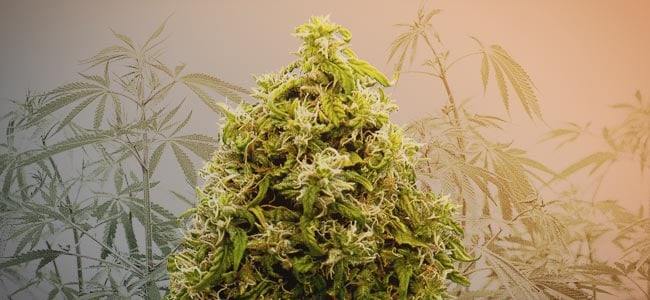 Kannabia also features CBD-rich selections in their catalogue, so this time, we recommend both the photoperiod feminized version and the automatic version. Both feature the same foundational characteristics: an easy-cropping nature and up to 20% CBD! With only 0.22% Swiss Dream CBD has one of the lowest THC concentrations on the market.
This strain features no psychoactive effects whatsoever, but instead provides therapeutic relief for the muscles and mind. In the many different analyses conducted by Kannabia, the CBD:THC ratio was always in the range of 28:1 and 35:1. The feminized variety of Swiss Dream CBD has a higher yield at 550–600g/m², while the automatic version can be even higher in CBD. And of course, Swiss Dream CBD Auto has a shorter life cycle since it contains ruderalis genetics.
10. PURPLE KUSH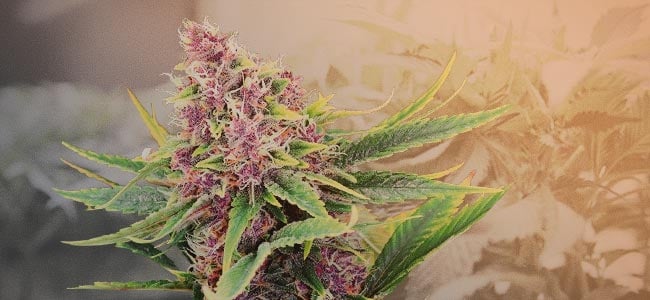 Purple Kush is just a beautiful strain that can be the diamond of your garden. The strain features a high THC content in its deep, rich purple buds that are loaded with trichomes and a sweet berry flavour. Though the effect of Purple Kush is quite relaxing, it's not sedative since the high is also stimulating. This makes the variety perfect for smokers who want to stay medicated but functional throughout the day. The plant is robust and resilient against mould and pests. Purple Kush is an indica-dominant hybrid that flowers for 55–60 days and rewards the dedicated indoor grower with 500g/m², while the outdoor gardener will receive up to 800g/plant.