Power Flower: Cannabis Strain Review & Information
2 min
Power Flower, for those unfamiliar, is a variant of Power Plant, a legendary South African sativa. Coming courtesy of RQS, it does more than live up to its predecessor's legacy. Power Flower is a sturdy and productive sativa, and whether we're talking about the flavour or the potency, it brings a lot to the table. Just keep reading to learn more!
Power Flower is a potent sativa that descends from South African wonder strain, Power Plant. Appearing on the scene in the late 90s, Power Plant got very popular in Amsterdam coffeeshops, where cannabis aficionados would flock (and still do) to experience the uplifting, energetic high it offers. Harnessing these prized genetics, Royal Queen Seeds created a new and improved version, Power Flower, that demonstrates remarkable speed and ease.
Characteristics of Power Flower
Power Flower is an almost pure (88%) sativa. Given her robust South African genetics, she is very easy to grow and provides substantial yields in a short time. She's most known for her inspiring effects and unique terpene profile.
| | |
| --- | --- |
| Genetics | Sativa-dominant |
| Parents | Pure South African Sativa |
| THC | 19% |
| CBD | Medium |
| Flavours | Earthy, Fruity, Citrus, Pine |
| Effects | Uplifting, Energetic, Creative |
Power Flower offers the best characteristics of sativa strains in terms of flavour, effect, and production. And, thanks to her hardy genetics, she doesn't come with the usual downsides of growing sativa-dominant plants.
In her flavour profile, she expresses delicious earthy, citrus, and pine notes on a base of fruitiness. As far as potency, Power Flower has an average THC content of around 19%. She produces a cerebral high without any lethargy, which has garnered her quite the reputation as a daytime smoke. Also, her CBD levels are medium-low, but there's more than you'll find in the average strain. This balance makes it even more suited for daytime.
View
How to Grow Power Flower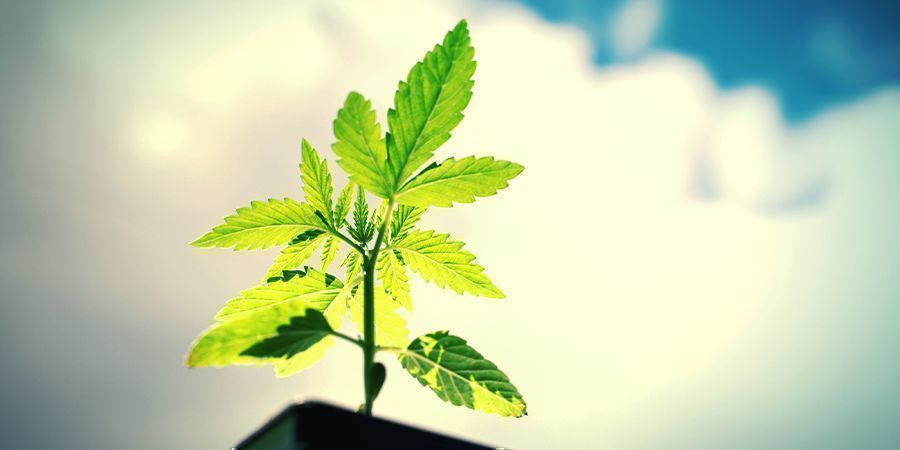 Power Flower may be an almost pure sativa, yet she is easy and uncomplicated to grow. Even outdoors, the plant hardly stretches. Overall, you won't have trouble managing the plant.
| | |
| --- | --- |
| Grow Difficulty | Beginner |
| Best suitable to grow | Indoors / Outdoors |
| Climate | Temperate, Warm |
| Variety | Feminized |
| Height Indoor | 80–120cm |
| Height Outdoor | 160–200cm |
| Flowering Time | 8–9 Weeks |
| Harvest period (outdoor) | October |
| Yield Indoor | 500–550g/m² |
| Yield Outdoor | 500–550g/plant |
With vigorous South African genetics, Power Flower can thrive in any environment. As she reaches a very manageable height of 120cm, indoor growers will have no trouble finding a spot to put her. The plant will stretch outdoors, but only a little, reaching a maximum height of 200cm. If you still want to top or crop her, you can do so and she won't be bothered.
As she grows, Power Flower develops two to five large colas eventually brimming with light green buds. She also boasts great resin production, even on the sugar leaves, which makes her a good base for concentrate creation. Like a typical sativa, Power Flower needs little nutrients, and will do best at lower EC levels. This is advantageous when growing in less-rich soils, not to mention, it'll help you save some money on fertiliser.
Power Flower has a very short flowering time: only 56 days. In good indoor conditions, with a 600W light, you can obtain yields as big as 550g/m². Outdoors, when the plant enjoys plenty of sun and temperatures below 28°C, she'll yield up to 550g/plant.
Power Flower: Flavour & Effects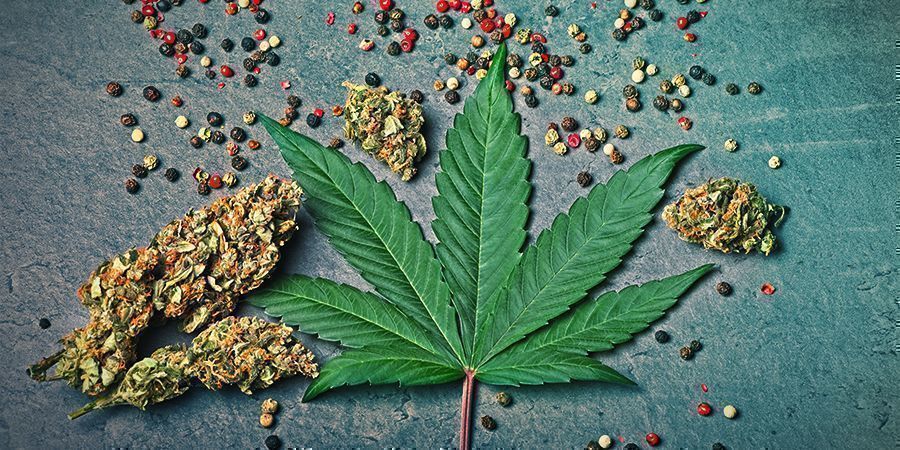 When smoked, Power Flower delights with an earthy flavour that is very Skunk-like. On first inhale, you'll detect pronounced peppery notes. On the exhale, she balances these out with sweet and savoury tones. Let the smoke linger, and you'll taste a whisper of fruit. All these flavours form a pleasant hit you can enjoy time and time again without getting bored.
In terms of her effects, Power Flower is a typical "upper strain", thanks to her largely sativa-dominant character. After taking a hit, you will immediately feel an invigorating and energising cerebral buzz come on. With these uplifting vibrations, you won't need to worry about being stuck on your couch; instead, you'll be able to take on the day. She is also a very good strain for creative folks who want to find inspiration and explore new ideas.
Power Flower: Final Verdict
For fans of strong yet reasonable sativas, Power Flower may well be your best choice. If you're a grower, having this Amsterdam classic in your tent means there's little chance of something going wrong before harvest. We'd even recommend this strain to new growers, which is not something we can say about most other sativas. The girl simply has it all, from a spectacular high to a great taste.