Blog
2 min
Netflix Casually Sold Its Own Brand Of Weed Over The Weekend
2 min
Streaming giant Netflix teamed up with a local dispensary in Los Angeles to launch a unique range of weed strains inspired by some of your favourite shows.
Online streaming giant Netflix teamed up with a California cannabis dispensary over the weekend to sell it's very own brand of cannabis from a pop-up shop in West Hollywood.
Netflix launched this unique side-hustle to celebrate the launch of Disjointed, a new comedy series following the story of LA dispensary owner Ruth Whitefeather, played by Kathy Bates.
Netflix worked together with local LA dispensary Alternative Herbal Health Services to create 10 new weed strains based off some of it's most popular shows.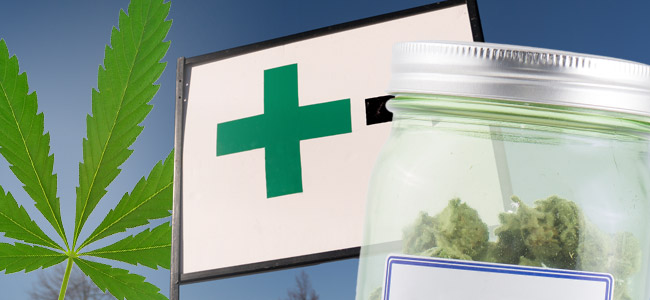 CANNABIS STRAINS BASED OFF NETFLIX SHOWS
The streaming behemoth sold 3 unique strains (Omega, Eve's Bush, and Rutherford B. Haze) inspired by Disjointed, it's newest comedy venture.
However, it also stocked weed varieties based off other shows, including Banana Stand Kush, inspired by Arrested Development and Camp Firewood, inspired by Wet Hot American Summer: Ten Years Later.
Other unique Netflix strains available over the weekend included:
- Prickly Muffin (Bojack Horseman)
- Vodkush (Chelsea)
- Peyotea 73 (Grace and Frankie)
- Sassafrass OG (Lady Dynamite)
- Baka Bile (Santa Clarita Diet)
- Poussey Riot (Orange Is The New Black)
- Moon 13 (Mystery Science Theater 3000)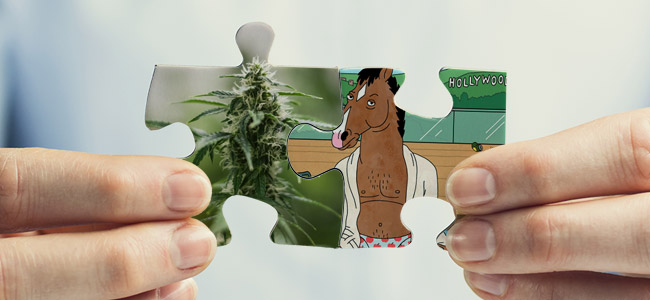 According to a press release, Netflix aimed to create strains that complemented the individual shows.
The pop-up shop was set up on Friday, August 25 inside the Alternative Herbal Health Services dispensary to coincide with the launch of the show.
The deal ended on Sunday, August 27.
OUR TOP WEED STRAINS FOR WATCHING NETFLIX
If you missed your chance to get your hands on any of the unique Netflix strains we listed above, don't stress. Below are some of our favourite strains to suck on while watching Netflix stoned.
WHITE WIDOW
White Widow is a classic cannabis strain loved the world over. This strain produces a balanced combination of cerebral and physical effects, while still leaving you feeling clear, motivated, and social.
White Widow is a great all-rounder that'll leave you talkative and social. This makes it great for enjoying in groups while watching shows like Orange Is The New Black, Narcos, or Suits.
TRAINWRECK
As the name suggests, Trainwreck is a powerful hybrid cannabis strain. A cross between potent Mexican sativas and Afghani Indica varieties, Trainwreck packs a big punch that's not to be underestimated.
We recommend pairing Trainwreck with lighthearted comedies like The Unbreakable Kimmy Schmidt or classic sitcoms like How I Met Your Mother, Friends, The Office, and others.
PINEAPPLE EXPRESS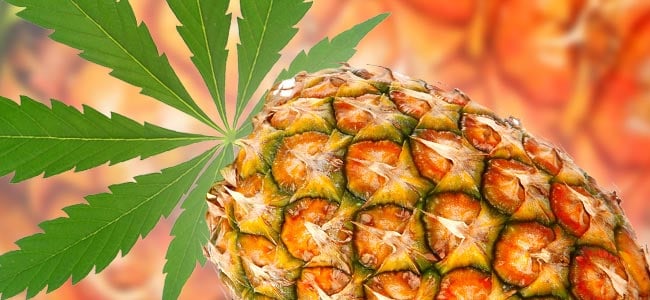 Pineapple Express is an uplifting strain made famous by the 2008 film of the same name. It produces a soft body buzz combined with an uplifting euphoria that'll leave you happy and giggling.
Thanks to its uplifting effects, we recommend pairing Pineapple Express with classic stoner flicks (like Pineapple Express and This Is The End) or slightly darker material like Bojack Horseman.
JACK HERER
Jack Herer, named after the Emperor of Hemp, is a powerful sativa that produces a strong euphoria that'll still leave you focussed, motivated, and energetic.
Thanks to its strong sativa genetics, we recommend enjoying Jack Herer while watching more complex shows like House of Cards, The West Wing, and Twin Peaks.
GRANDDADDY PURPLE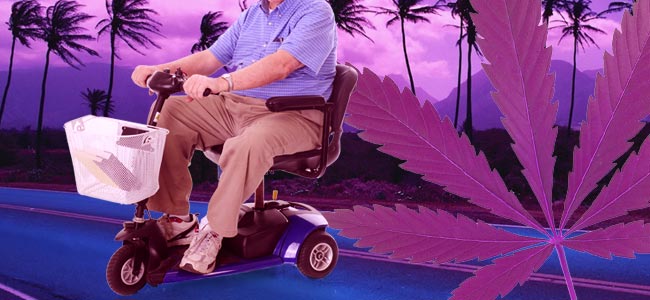 Granddaddy Purple is a super powerful indica variety that's great for when you want to kick up your feet and melt into the couch. It produces strong physical effects and a tell-tale indica body buzz.
Seeing as GDP is likely to produce a bit of couch-lock, we recommend pairing it with equally intense shows like Homeland, Breaking Bad, Sense 8, or a classic like The Sopranos.
Written by: Steven Voser
Steven Voser is an Emmy Award Nominated freelance journalist with a lot of experience under his belt. Thanks to a passion for all things cannabis, he now dedicates a lot of his times exploring the world of weed.

Find out about our writers