7 Must-Have Cannabis Products From The US
3 min
Fuelled by a weed economy that just won't quit, top-notch American products are making their way around the globe. Here are some standout products that you won't want to miss.
Since cannabis became legal in several states, the US market has swept to dominance with signature bravado and an impressive array of innovative products. By 2022, the US cannabis market is projected to reach 23.4 billion USD—that's 73% of the global market. Luckily, consumers across the pond are also benefiting from this meteoric rise. Here are some of the best cannabis products to come out of the good ol' U.S. of A.
STORAGE CONTAINER CVAULT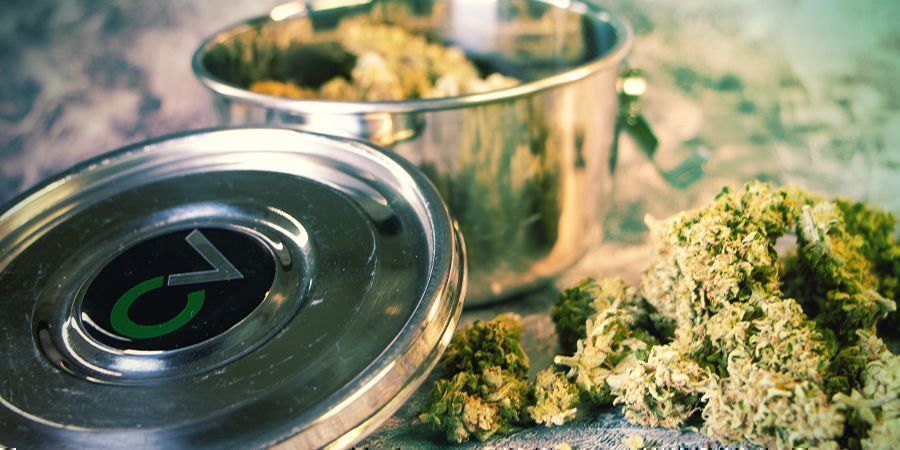 If you grow your own cannabis or like to buy in bulk, storage is key. Nothing's more tragic than the harsh, dried out smoke of a once proud, sticky bud. Enter CVault. These sleek, high-quality storage containers are made from food-grade stainless steel. They boast an airtight and light-tight seal that will help you get the most out of your favourite strain.
Even better, they come with a two-way Humidipak that will keep those trichomes glistening at a cool 62% relative humidity. Perfect! This system creates a goldilocks zone of ganja storage. Too much moisture in the air? The CVault will remove the excess. Air too dry? No problem, this baby will add moisture until the environment is just right. That's why this storage system also makes a perfect curing jar—particularly the largest with 21l capacity.
BOVEDA HUMIDIPAK 62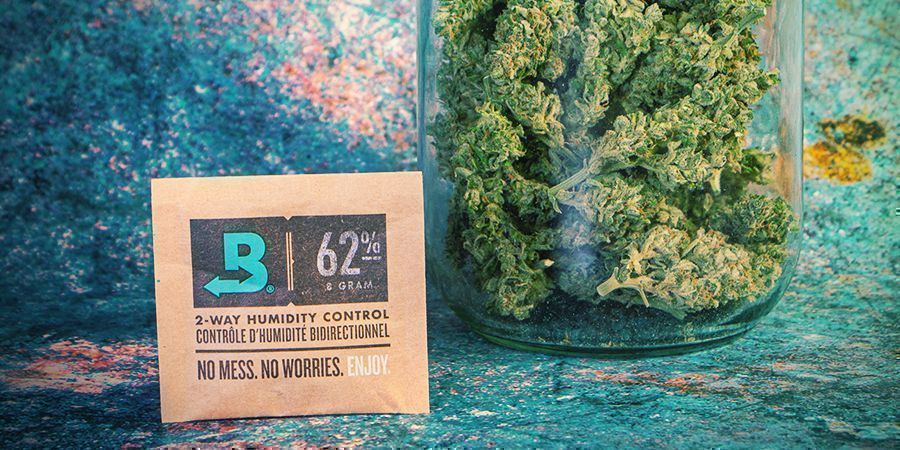 Speaking of ideal storage conditions, the Boveda Humidipak 62 has got your back. Made with salt and purified water, it's all-natural and food-safe, so you can keep your green truly "green". Just throw it in your storage container and you're good to go. No refill or upkeep required—your bud will stay fresh and happy at that sought-after 62% humidity level. This Humidipak is perfect for curing, and will help you reap maximum benefit from your reefer. If you don't believe us, check out the reviews. Five stars across the board.
SLX 2.5 NON-STICK GRINDER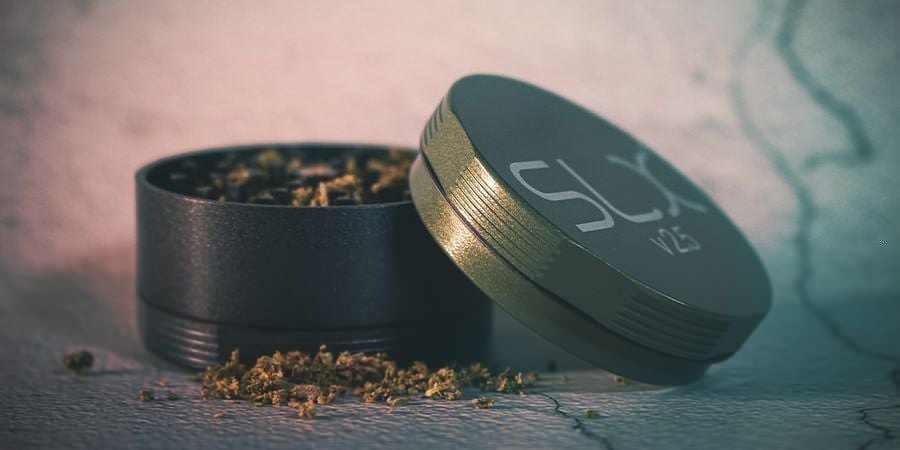 This 4-part grinder is for the true cannabis connoisseur. Most grinders are made from standard aluminium alloy—they can only take so much wear and tear. Not the SLX 2.5. It's manufactured from aerospace-grade aluminium. Stronger and more durable, it could be the last grinder you'll ever need to buy. The inside is covered with a 100% non-toxic ceramic coating that doesn't require cleaning, and the filter is made from micro-precision mesh. It only filters out what it's supposed to, leaving you with more of the good stuff. That's some James Bond-level pocket technology, all in the service of getting high.
DYNAVAP VAPCAP M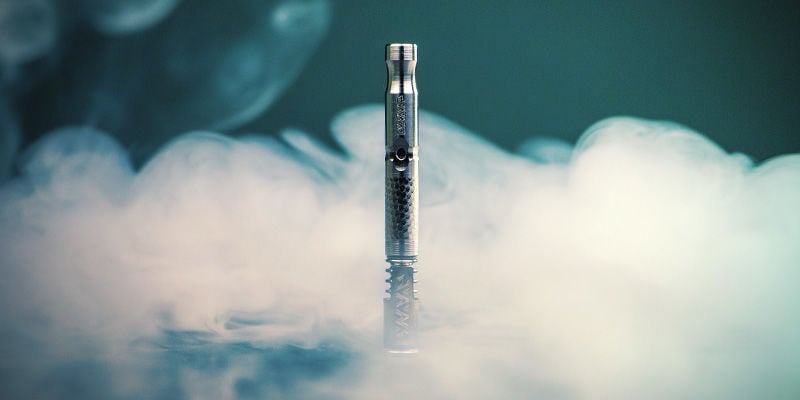 Sometimes, great things come in small packages; for example, this flame-fuelled, battery-free vape pen. Compact, yet powerful, it's capable of handling both herbs and resins, and produces an astonishingly flavourful vapor. Oh, and did we mention this vape is affordable? It's not surprising DynaVap is taking the world by storm. The true key to their growing popularity is their signature design. Special features include a smart-cap that makes a discreet clicking sound when you've reached optimal temperature. The DynaVap VapCap is made from 100% medical-grade stainless steel. Its textured grip prevents unnecessary slips of the hand, and its pronounced ridges warn you when your fingers are getting too close to the tip. That means you can stop looking at what you're doing and focus on just looking cool.
PIECEMAKER KALI SILICONE BONG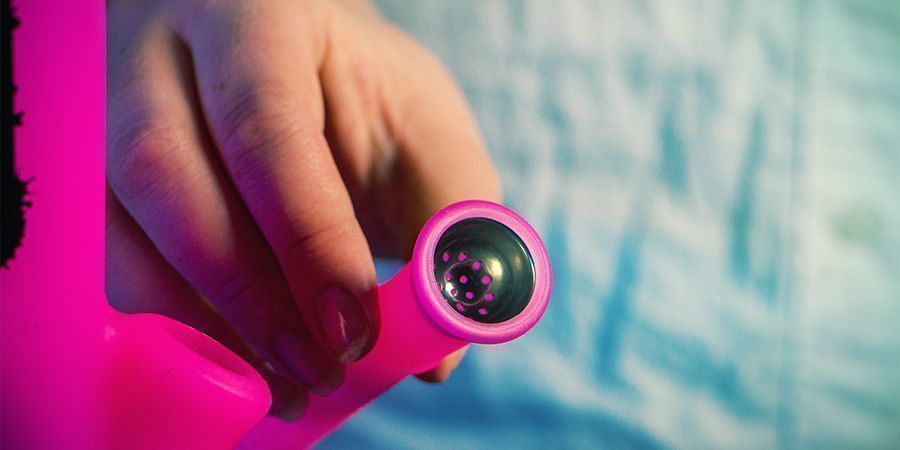 The Piecemaker Kali Silicone Bong has both style and substance. It's sleek, compact, and durable. And, boy, do we mean durable. The Kali even has a spill-proof cap, so dropping this bong won't create a wet and stinky mess—unlike that glass bubbler that tragically met its end on the corner of your coffee table. Adding to its formidable lifespan, this rig also has a removable and replaceable downstem and steel bowl. And, you won't sacrifice quality when it comes time to pack that bowl. The Kali uses PieceMaker's Hex-TEK to produce more bubbles and give you a super-smooth, potent hit. Its durability, watertight seal, and versatility make it ideal for home or travel. Bong voyage!
LOCK-N-LOAD ONE HITTER CHILLUM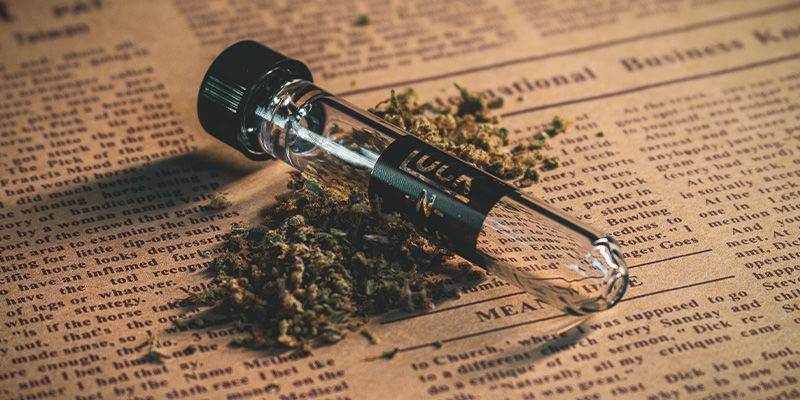 The Lock-N-Load is the perfect one-hitter chillum for the toker-about-town. It was developed by military veterans suffering from PTSD who found traditional medicines weren't working for them. So, they developed a discreet way to travel with cannabis. The Lock-N-Load is made from pharmaceutical-grade glass. It has a twist cap for easy access and storage, keeping smells locked-up tight and protecting the flavour of your prized bud. Throw it in your pocket or bag alongside your wallet and other daily essentials; it will quickly become a part of your routine, or your favourite travelling companion.
INCENSE CALIFORNIAN WHITE SAGE
Californian white sage is a particularly aromatic plant, thanks to the oils and resins that coat its leaves. It is traditionally used as a sacred cleansing herb by numerous indigenous nations whose territories extend along the southern California coastline and beyond. These include the Chumash and Kumeyaay peoples. The ritual burning of sage, known as "smudging", is generally considered taboo by those who have not been welcomed into indigenous spiritual traditions. However, it is typically performed using dried leaves of the sage plant, rather than incense.
Still, if the significance and protocol of these sacred practices are unfamiliar, it's best to appreciate this potent incense for its quality aromatics alone. Crafted with white sage grown in California and hand-rolled in India, its long burning time and thick, floral smoke show a marked ability to disguise the herbal vapors of another fragrant plant. Cough. We think you know the one we mean.
STARS, STRIPES, AND STRAINS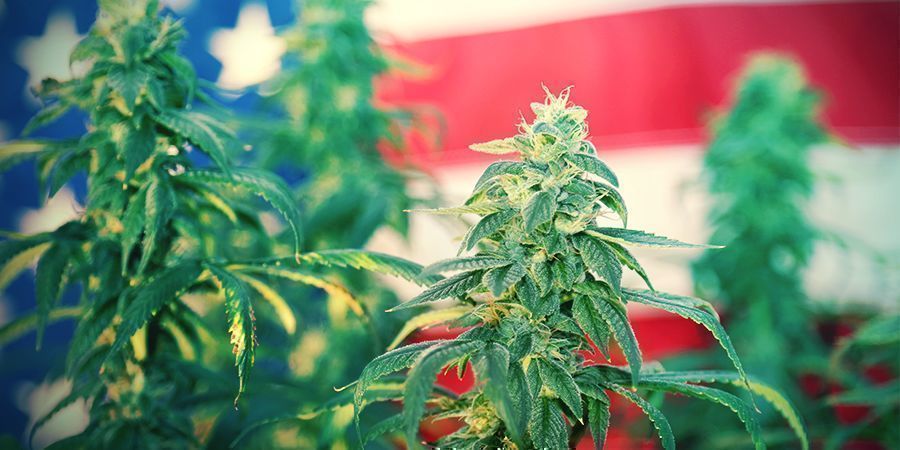 There's no doubt the US has made its mark on the global cannabis market. We've given you the inside scoop on 8 of our favourite US-made stoner accessories, but we'd be remiss if we didn't mention some prime genetics. If you're in the market for seeds, we've got some of the best strains America has to offer. Now that you're equipped from seed to smoke, let your plants grow big and strong, cure your buds in the CVault, grind them to perfection with the SLX 2.5, and turn them into a glorious vapor cloud with the Ghost MV1. Time to ride that red, white, and blue (and green) wave!
References
(n.d.). NEW REPORT: Legal Marijuana Markets Projected to Reach $23.4 Billion, Employ Nearly a Half-Million Americans by 2022; Effective End of Federal Prohibition is in Sight - https://www.globenewswire.com