Blog

4 min
Medical Cannabis And Germany In 2017

4 min
Germany is moving forward this year to finally cement marijuana reform. Medical marijuana is widely expected to be both rescheduled and covered under health insurance. However, the city of Berlin also appears to be moving towards a groundbreaking recreational reform pilot this year too.
As the Germans pack up their firecrackers and welcome in a brand new "Jahr", there is much to be excited about when it comes to all things cannabis.
This is the year when the country will become the first in the world to actually reschedule cannabis – to what is expected to be a Schedule III drug – and also to begin to cover it under medical health insurance.
2017: A YEAR TO REMEMBER FOR CANNABIS IN GERMANY?

2017 is already off to a cracking start for Germany, with medical cannabis being officially legalised under the country's health insurance schemes. Potential cannapreneurs, however, especially in the growing space, will have at least another year or so to begin to even think about planning local grows. The Federal Government is not planning on even creating an official cannabis agency until 2018 – and it is highly likely to have at least some measure of state supervision after that. Until that time, and probably for some time beyond this, the government has decided, like other countries in the world deciding how to approach the medical cannabis question, to import what it needs, in this case from Canada. Up until now, Germany imported medical pot from the Netherlands, but was limited, by Dutch, not German law, to 41kgs per year. That is apparently why the decision was made to enable Canadian imports.
Medical cannabis in Germany is not something new, though. Even last year, patients began lining up for the drug. In fact, as of 2016 about 800 patients were given permission to use medical cannabis products they bought from pharmacies. This is over a 50% increase from 2015 – which was significant, no matter the small numbers at present, because patients still had to pay out of pocket for the drug (which cost about 15 euros a gram).). Medical users usually consume about 28 grams a month. Many, however, use more.
A GROWING CANNABIS MARKET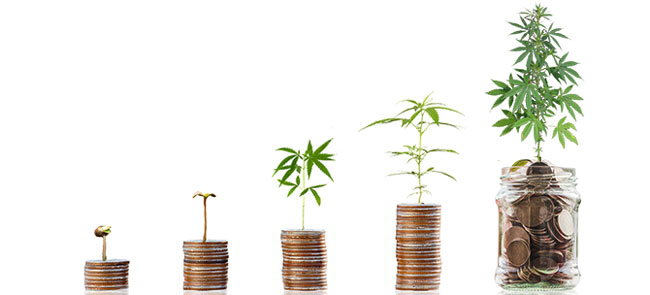 If the German medical market follows the same trajectory as Canada; for example, new patient growth could easily top 10% a month. How many patients will come out of the woodwork immediately is unclear, but there is also likely to be a huge surge in new patients, particularly given the breadth of conditions covered and the fact that insurers are expected to cover the costs. One health insurer in Canada has now moved on coverage of medical marijuana – with many more expected to follow this year as recreational reform on a federal level becomes reality as it is expected to by late in the year. German insurers are likely to follow in the same vein once the law becomes reality this spring.
Further, while Germany is not likely to follow in quite the same footsteps as Canada, the overall situation here is equally intriguing. The law will allow every doctor to prescribe the drug – and there is apparently no list of "qualifying illnesses" which makes the German law highly significant. Physicians will be able to prescribe the drug, in other words, at their discretion, for chronic illnesses which have so far been less than successfully treated with more conventional therapies. This includes conditions that create muscle spasticity, ADHD, depression, gastrointestinal diseases and PTSD.
WHAT ABOUT RECREATIONAL CANNABIS?
The question remains, however, about the timeline for wider recreational use. And that is also getting interesting – particularly as medical reform moves forward. The Social Democrats, Left Party and Greens appear to be finally on track to move the recreational discussion – and at the state level in Berlin, which is a German "state" in an unto itself. The city will now apparently be given permission by the federal government to begin a very limited trial recreational rollout as a pilot project where the drug will be (at least) decriminalized. The move appears to track the American November elections where 8 more states (4 medical and 4 recreational) moved towards legalization, including of course the monster pot economy of California.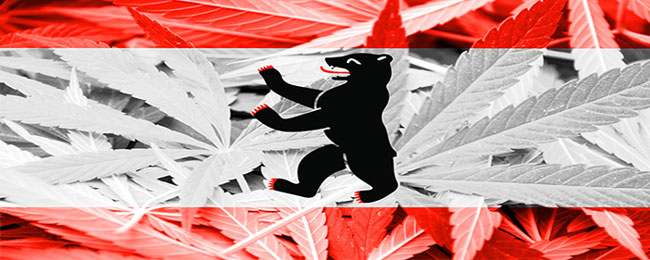 Berlin also has more power as a city-state than for example, the municipal government of Bremen, whose mayor and political groups have been pressing for exactly the same kind of reform, for the same reason. Last year, they finally were able to get the drug decriminalized and limited home grow authorized, but the indications are that the Berlin experiment may in fact allow some kind of "coffee shop" or "recreational dispensary" scheme to finally get underway.
That said, it also appears that the federal government wants to slow things down on the recreational front nationally until medical is fully implemented.
What is interesting about all of the above, is that this in fact may create two "centres" of marijuana reform in Germany. Berlin (no surprise) will be allowed to experiment with recreational distribution (to cut down on the huge drug markets and high level of street dealing that police have been unable to stop.)
However, it well may be that Hessen and Frankfurt will be the centre of all things medical. And this is for several reasons.
The first is that access here is far more strictly limited. It is very hard to find "street dealers" in the city, and the wafting odour of ganja is far more of a rarity than it is in Berlin. Further, the largest distributor of imported marijuana – Medcann GmbH just bought out by Canopy Canada, has office space just south of the city. The company, founded by an American-German duo has been in business now for just under four months, distributing high grade Canadian bud to pharmacies. As a result, the state of Hessen may see the first widespread insurance coverage trial, particularly to convince insurers to cover the drug and do so fairly quickly.

Regardless, it is very clear that real change is afoot in Deutschland on the marijuana front this year. It would certainly be one way to make sure that the general public feels their government is listening to them. Germany remains highly nervous about the federal elections slated to take place later in the year, particularly given the ground-breaking and surprising Brexit and Trump victories in both the U.S. and U.K. last year. Whatever else they were, such political developments were a sign that people feel their governments are not responsive to local desires and wishes.
Marijuana reform, for all its strange foibles, odd ducks, highly diverse political bedfellows not to mention remaining stigma and controversy, appears to be a political solution that may well be one way that Angela Merkel will cement her fourth term in office.
Written by: Marguerite Arnold
With years of writing experience under her belt, Marguerite dedicates her time to exploring the cannabis industry and the developments of the legalisation movement.

Find out about our writers
---