Blog

4 min
What Is Fast Flowering Cannabis?
4 min
Finding the right strain of fast-flowering cannabis can be tricky. If you find yourself unsure what to think of them, we've got the full low-down on fast flowering strains. We've got plenty of tips for novices and experts alike, and we'll even take the time to recommend some of our favourite fast-flowering strains!
These days, most of us have a need for speed in our lives. We have access to near-endless information in seconds, and can order almost anything we need to our doorstep. With our ever-decreasing attention spans, and none of us having enough hours in the day, wanting to save time whenever possible only makes sense. In turn, while growing weed is a dream for stoners, the amount of time it takes can be a major barrier for many.
There's no dread like wanting to get high and having no bud, and that pain is even deeper when you're growing it yourself. It's there, but it's not. You know it can't pop up overnight, but you may wish it'd pop out of the ground a little bit faster. If you find that thought running across your mind, it may be worth considering fast-flowering cannabis strains for your next harvest.
Before buying fast-flowering seeds, though, you'll want to consider the nitty-gritty details of these plants and consider their pros and cons. From there, if you're interested in growing some yourself, you can consider a few of our personal favorite fast-flowering strains.
What Are Fast-Flowering Cannabis Strains?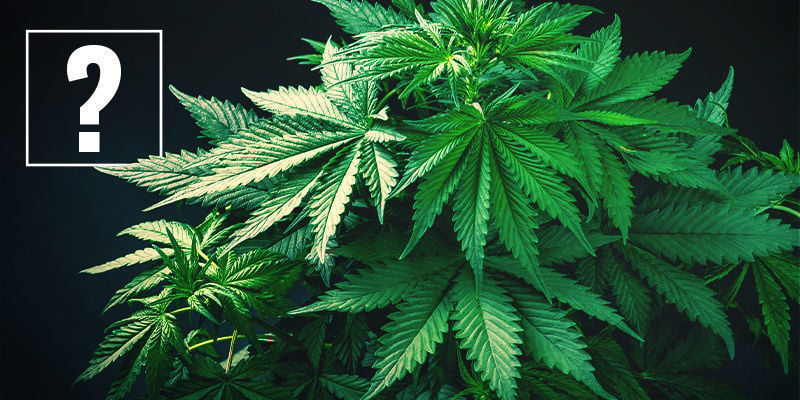 All cannabis plants follow one of two flowering patterns: photoperiod or autoflowering. The former need a particular light schedule dictated by the seasons in order to bloom. Autoflowering strains, on the other hand, will progress with flowering regardless of how much light they're given. Fast-flowering strains have a little bit of both in their genes.
The process starts when you cross a photoperiod-dependent parent with an autoflowering partner. As plants pollinate and seeds are produced, the autoflowering parent passes on key recessive genes that speed up the flowering phase. Essentially, you end up with an express version of classic photoperiod genetics. What you're left with is a strain that flowers—and can, thus, be harvested—faster than typical photoperiod varieties.
Advantages And Disadvantages Of Fast-Flowering Cannabis Strains
There are many reasons you could want faster-growing plants, whether you need to avoid inclement weather or manage multiple harvests in a season.
Advantages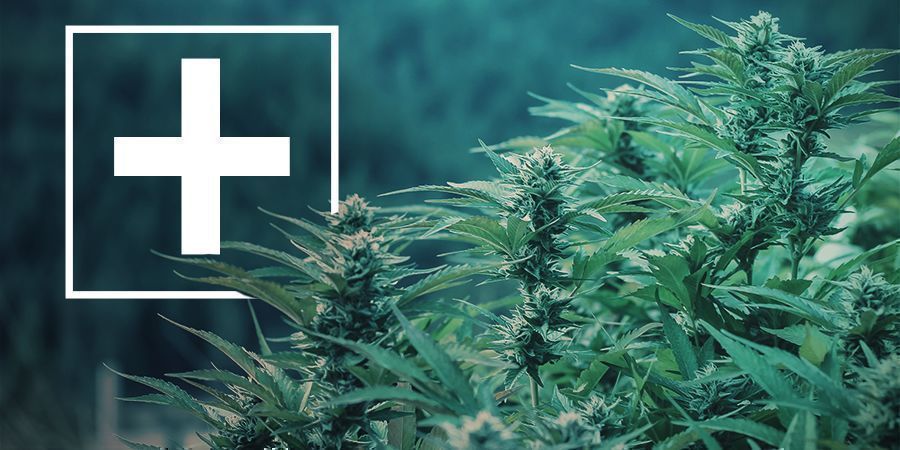 No matter your situation, fast-flowering strains have their advantages.
Faster grow time: Fast-flowering strains can be harvested between 1-5 weeks sooner than classic strains, which also means you can grow more often.

Thrive in any weather: Fast-flowering cannabis can be grown in places with adverse weather conditions, but also excel in warm temperatures.

Fewer fungal issues: Due to their rapid growth, FF cultivators can avoid problems usually associated with damp and rainy autumnal weather.

Safety first: Due to the simple lighting schedules necessary for quick strains, there's a lower risk of safety hazards.
Disadvantages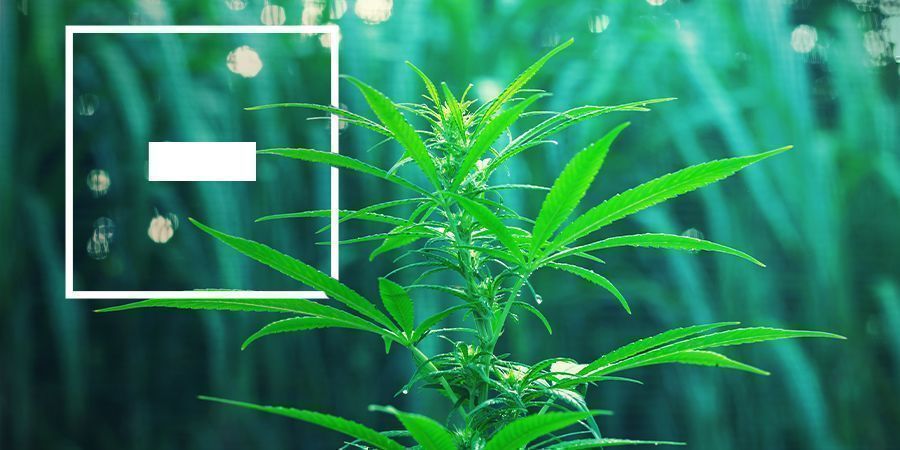 On the other hand, there are also disadvantages to using fast flowering strains you should take into account.
Smaller yields: Due to rapid production, yields from fast-flowering strains are smaller than classic and autoflowering strains.

Lower cannabinoids: For similar reasons, buds from fast-flowering plants usually have lower cannabinoid levels than those from classic photoperiod strains.

Beyond that, there aren't really any drawbacks to these strains. Not only that, but most of them can also be negated by implementing the sea of green method.
Top 5 Fast-Flowering Cannabis Strains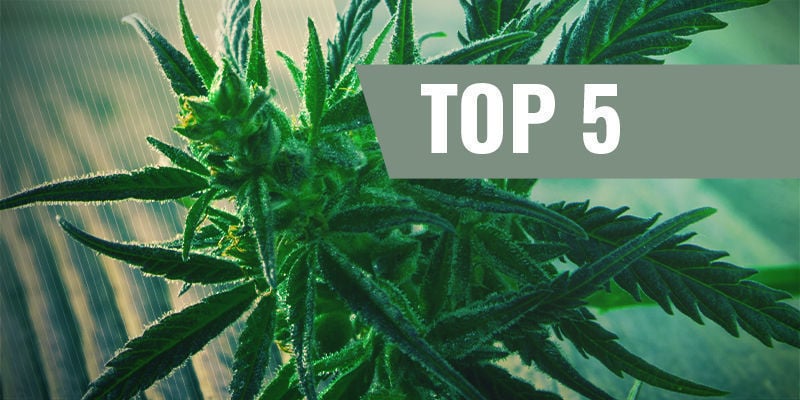 Cultivators are constantly experimenting on new fast-flowering strains. We're already leagues ahead of where we were a couple of years ago, and that progress is more than clear in our selection. Without further ado, these are our 5 favorite examples of fast-flowering cannabis.
Candy Kush Express
With its delicately sweet taste, Candy Kush Express is a nicely-balanced blend with an equally balanced high. A cross-breed between the heady Sweet Special and relaxing Royal Kush, Candy Kush inherits both the uplifting and relaxing traits of its parents. This fast-flowering version of Candy Kush has a short flowering period of just 7 weeks, developing a decent yield of deliciously dense resin-coated buds with a THC level of 18%. With that along with an average indoor yield of 475–525g/m² and outdoor yield of 450–500g/plant, this strain is a cut above many classic photoperiod plants.
Sweet Skunk - F1 Fast Version
If you want a plant that'll pop up quick while producing delightfully aromatic, robust, resin-coated buds, Sweet Skunk - F1 Fast Version is for you. Combining the genetics of award-winning Early Skunk and Sweet Skunk Auto, it maintains the sweet and spicy flavour most Skunk strains are known and praised for. These seeds grow incredibly well both indoors and outdoors, even in northern climates! With a 6–7 week flowering period, peak average indoor yield of 400-550g/m², this quick version of Sweet Skunk is a must-grow for novices.
Bruce Banner 3 Fast
Bruce Banner 3 Fast doesn't dawdle when it comes to delivering the good stuff. This indica-dominant strain is hugely popular, not only due to its quick flowering time but also because of the high yields of delicious, aromatic buds that are bound to impress everyone. Leaning hard on peppery and citrus-like notes, it's ideal for stoners of all types. Taking just 7–8 weeks to complete flowering, Bruce Banner 3 Fast can treat growers to massive hauls of around 750–800g/m² indoors and up to 950–1000g per plant for outdoor projects—plenty of bang for your buck.
Speedy Chile - Fast Flowering
Bred exclusively for those hesitant to use autoflowering strains, the woody, sour-yet-earthy Speedy Chile Fast Flowering is a delight. A cross of Green Poison and Chile Indica, it has all of the heady-yet-empowering traits of its parent strains, and a short flowering period of 6–7 weeks. Yielding between 475–525g/m² and with 16% THC, this is an ideal choice for those looking for a mild and mellow high.
Cream Caramel - F1 Fast Version
The nutty and buttery Cream Caramel - F1 Fast Version is a quick-bloom version of the popular strain. Producing soothing indica effects that soothe mind, body, and soul, its scent brings early mornings to life, reminiscent of freshly, dew-coated earth. Flowering within 7 weeks, Cream Caramel F1 by Sweet Seeds yields up to 450-600g/m² indoors and 500–800g/plant when outdoors. With 15–20% THC and a delicious, creamy taste, it's perfect for those with a sweet tooth and the desire for a solid buzz.