Blog
3 min
Denmark To Trial Medical Cannabis
3 min
Denmark is probably not the first place that comes to mind when it comes to cannabis. But the Danes are embracing legal medical cannabis and we've got the scoop on the Danish medical marijuana model.
NOT JUST ANOTHER BRICK IN THE WALL
It seems almost every week now somewhere on this planet another brick is falling from the crumbling artificial wall of cannabis prohibition. The erosion is beyond widespread, it's global.
Denmark is the latest European country to take the jackhammer of public opinion and shatter the barrier for patients to avail of legal medicinal cannabis.
Climate change is real and the cultural shift in attitude towards marijuana is palpable even to the political class. Scientific research instead of biased government propaganda has won the day and changed the paradigm.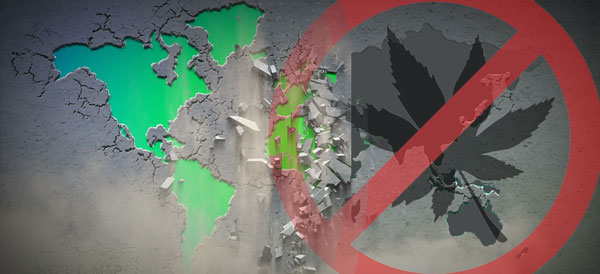 Now, at this very moment, the cannabis legalisation movement is on the cusp of entering a golden age of legal weed.
The amazing progress in North America typically steals all the international headlines, leaving the green shoots of rising legalisation movements and initiatives in Australia, Europe, and South America in the shadows.
However, cannabis and the debate concerning legalisation is regular mainstream media national news across virtually all three entire continents too, save conflict zones like Ukraine, which doesn't make the news for any reason at all anymore.
Denmark is experiencing a phenomenal upswing in public support for medical cannabis legalisation, similar to the southern hemisphere, where seismic shifts occur in both Australia and Chile. Scandinavia is not a region well known for cannabis cultivation, but in fact, the Danes have a long history with cannabis.
Hard-line attitudes propagated by the "War on Drugs" mentality don't convince the average Dane anymore. Such nonsense has been consigned to the past.
Right now legal medical marijuana is on the table in Denmark, because the Danish people demand it. In the near future, a trial programme will commence in Denmark.
So let's put Denmark's trial medical cannabis programme and canna-politics under the microscope for closer inspection. This is absolutely necessary before we can seriously consider endorsing moving to Denmark to rip hits from ice bongs and scoff bacon sandwiches for munchies.
HOW WILL MEDICAL CANNABIS WORK IN DENMARK AND WHO CONTROLS THE MARKET?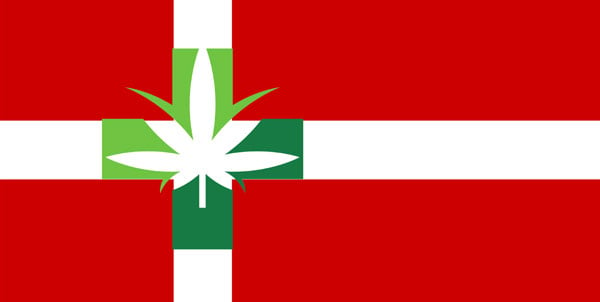 The Danish government will be keeping tight control over the medicinal cannabis industry and patients will require a prescription to obtain legal medical cannabis.
"The pilot project, which takes effect on January 1st, 2018, will make it possible for some of the patients who today medicate themselves to be treated legally with medicinal cannabis within the healthcare system", according to a recent Health Ministry press release.
This pilot medical cannabis program will cater to "a defined patient group" of approximately 500 Danish citizens. Details available from the Danish Medicine Authority (Lægemiddelstyrelsen) list the illnesses that qualify for the trial.
Patients suffering from the following ailments are eligible: chronic pain, chemotherapy side effects, such as nausea and vomiting, MS, and spinal cord injuries.
The Danish medical cannabis project is scheduled to run for four years, with expansion likely in 2021, followed by a nationwide rollout.
However, a lot can happen in four years and 500 patients is an incredibly small group. Nearby cannabis projects in Dusseldorf, Germany are far more ambitious and likely to benefit a greater number of patients than the whole of Denmark can manage in four whole years.
So far, to the best of our knowledge, at the time of writing, no legal cannabis crop has been harvested by the Danish government nor a government approved cultivator.
Moreover, the Danish Health ministry has yet to publish a public blueprint or white paper specifying who/what corporation will be legally permitted to cultivate medical marijuana and what criteria must be satisfied.
The over-regulated Government monopoly model taking hold in Australia is perhaps the least progressive model of the great legalisation achievements of 2016.
For now, it's too early to call in Denmark, but if the court of public opinion continues to hold sway over the politicians, then the sky is the limit.
Furthermore, the latest polls from Gallup in the Danish press show a whopping 88% of Danes supporting medicinal marijuana use. A rising tide of right wing nutters are making as much noise as they can to stifle progress and drag us all back in time, but the data suggests the Danish public doesn't buy anti-cannabis propaganda anymore.
It's unlikely they will allow an uncompetitive monopoly to emerge and only a matter of time before social acceptance of recreational use reaches critical mass.
CHRISTIANIA A MICROCOSM OF FAILED DRUG POLICY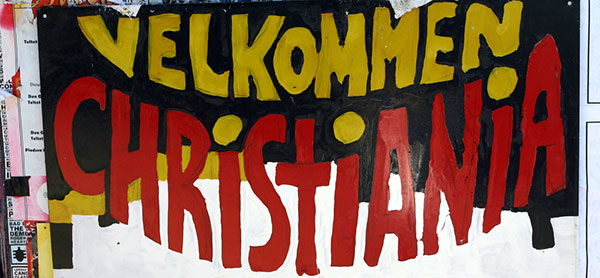 Christiania has been what the Danes call a "Free Town" since the early 1970's. Essentially it's Denmark's original Hippie/Alternative lifestyle community.
For decades this town really was an idyllic refuge of Peace & Love for northern European stoners. Cannabis of all kinds was sold openly on "Pusher Street" by the local purveyors of fine herbs.
Unfortunately, in recent years Christiania has been grabbing the headlines in the Danish press for all the wrong reasons. A spate of shootings and a cancerous gang culture has come to blight the town.

The hands-off approach of Danish law enforcement initially provided for the locals of Christiania a degree of autonomy and a liberal attitude towards cannabis was just part of the freedom they enjoyed.
The cannabis market was bound to attract criminals that rely on black markets for income and eventually it did. It is a great shame that the cannabis stalls of Christiania are no more because it took the Danish politicians too long to wake up.
Christiania really could have been wonderful if the Government had embraced legalisation sooner and didn't leave a vacuum for criminals to fill. In spite of it all, something tells us that Christiania will resurge with a starring role in the second act of a future legal Danish marijuana production.
Legal medical cannabis is just finding its feet in Denmark, these are interesting times and the strangest things happen every day. The Danes could be just around the corner from becoming the Golden State of Europe if they get cannabis legalisation right.
Written by: Top-Shelf Grower
Veteran cannabis cultivator originally from Dublin, Ireland and currently on the loose in southern Spain. 100% committed to Top-Shelf reporting until captured or killed.

Find out about our writers