Big Buddha Cheese: Cannabis Strain Review & Information
3 min
Big Buddha Cheese is a prize-winning hybrid that shines with a distinct cheesy aroma and uplifting effects. Being a descendant of the famous UK-born Cheese, however, such high quality isn't surprising. Growers and smokers alike will have fun with Big Buddha Cheese, and we've got all the facts you need to get properly acquainted with it.
The subject of today's review, Big Buddha Cheese, has some big shoes to fill. See, the original Cheese is probably the most famous cannabis strain to ever come out of the UK. Renowned for its signature cheese aroma and solid potency, it has a huge following among cannabis lovers the world over. Big Buddha Cheese is the seed variant of this celebrity, and we bet it'll amass quite the following of its own.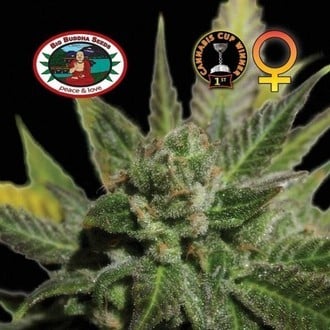 View
CHARACTERISTICS OF BIG BUDDHA CHEESE
Big Buddha Cheese fuses Cheese's legendary traits with robust Afghani genetics. The result is a hybrid that is very easy to grow and retains the desired qualities of the British original.
| | |
| --- | --- |
| Genetics | Indica-dominant hybrid |
| Parents | Cheese, Afghani indica |
| THC | 15–19%+ |
| CBD | Low |
| Flavours | Earthy, Cheesy, Skunky, Spicy |
| Effects | Energetic, Uplifting, Creative, Relaxing |
In 2004, breeder Big Buddha crossed a clone of Cheese with a pure Afghani indica, giving birth to the first seed variant of the strain. The resulting indica-leaning hybrid (60% indica) shines with the best aspects of both parents.
As intended, Big Buddha kept Cheese's highly coveted flavour profile. Ripe cheese notes dance with skunky and earthy accents in a delicately sweet smoke. Big Buddha Cheese measures in with THC levels reaching as high as 19%, indicating moderate potency. Speaking of which, Big Buddha Cheese is renowned for her effect. So renowned, in fact, that she won 1st prize in the Indica Seeds category at the 2016 Cannabis Cup.
The high is surprisingly cerebral and uplifting, despite her indica-dominant genetics, yet she maintains the coveted ability to soothe the nerves. With this effect, the strain is a good all-around smoke that can be enjoyed at any time. Her CBD levels, though, are low, measuring below 1%.
HOW TO GROW BIG BUDDHA CHEESE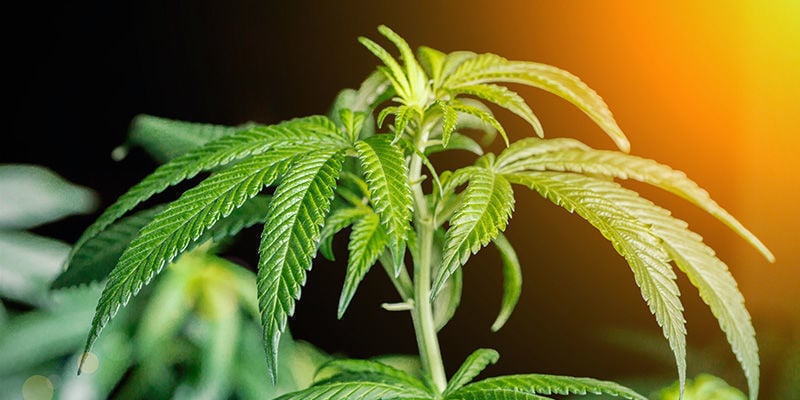 Afghani genetics have given Big Buddha Cheese good natural resistance to environmental fluctuations and common cannabis plights, and she can adapt to all kinds of growing setups. This is an easy-growing strain suitable for veterans and new growers alike.
| | |
| --- | --- |
| Growing difficulty | Beginner |
| Best suitable to grow | Indoor / Outdoor |
| Climate | Temperate, Warm |
| Variety | Feminized |
| Height indoor | Medium |
| Height outdoor | Medium |
| Flowering time | 7–9 Weeks |
| Harvest period (outdoor) | End of October |
| Yield indoor | 450g/m² |
| Yield outdoor | 450g/plant |
Cultivating Big Buddha Cheese isn't a challenge. This easy-growing strain forgives mistakes, and its good natural resistance ensures healthy growth, even in less than optimal conditions. This makes it a perfect strain for beginners and seasoned growers alike.
Displaying typical indica characteristics during growth, she will become rather bushy and only reach a medium height. The plant can still fit in most tents, though, so it's very manageable. As she grows, she will develop ample light-green coloured, densely packed buds covered in thick layers of resin. In a typical indoor setup under a 600W grow light, growers can see as much as 450g/m².
Outdoors, the plant stretches somewhat more, but still keeps things reasonable in terms of size. Also, if your average outdoor temperature is below 28°C, Big Buddha Cheese will thrive in your garden. For reference, that will include most people in central and northern Europe, and similar moderate climates. In ideal outdoor conditions, harvests of 450g/plant are possible. With a rather short flowering time of 55 days, you'll be collecting that yield sometime in October.
BIG BUDDHA CHEESE: FLAVOUR & EFFECTS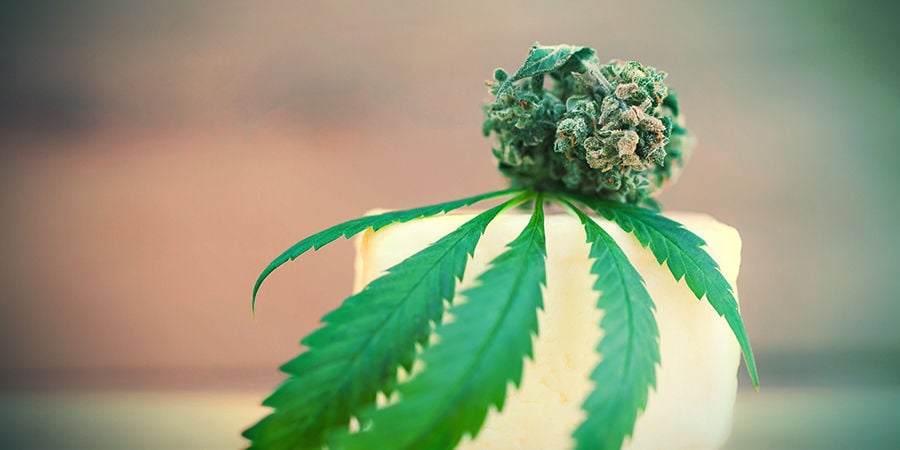 Big Buddha Cheese won't disappoint lovers of the classic Cheese, as she inherits those highly sought-after ripe cheese flavour notes. She then blends these with skunky and earthy tones, rounding it off with a peppery sensation on top. The Afghani indica adds in some fruity flavours to complete the charcuterie tray, which you'll notice on the exhale in particular. Being rich, savoury, spicy—and with a dose of sweetness for good measure—her smoke is smooth on the palate and a journey for the senses.
Many who try Big Buddha Cheese for the first time have a hard time believing she's an indica-dominant hybrid. The reason? Her effect is surprisingly cerebral and uplifting, but also very relaxing. For many, it's perfect: energetic without the edge, soothing and relaxing without knocking the smoker straight onto their couch. The balanced effect means she'll be a good choice for any time of day. You can wake and bake, get a boost in the afternoon, or chill out with it in the evening. You should also note that the strain is renowned for bringing about a big case of the munchies after smoking. May we suggest something cheesy?
BIG BUDDHA CHEESE: FINAL VERDICT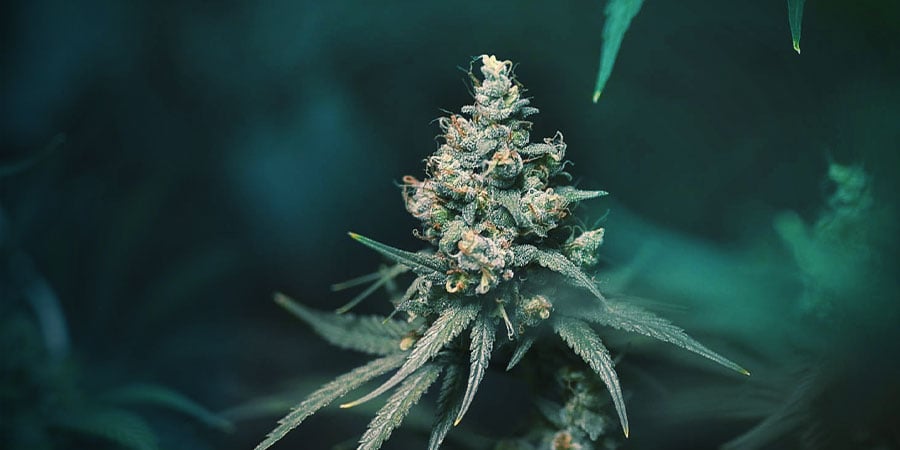 No matter what kind of cannabis lover you are, Big Buddha Cheese should be a top pick. With a balanced effect and a complex array of flavour notes, this strain has something to offer everyone. Add in the fact that she's very easy to grow, and you have a winner in every category. For those reasons, and more, we consider Big Buddha Cheese one of the best "savoury" hybrids out there!