Strain Review: Big Buddha Cheese

3 min
Big Buddha Cheese is a potent hybrid crossed from the world famous UK Cheese and an Afghani indica. It gives high yields of dense green buds that produces euphoric and uplifting effects.
Big Buddha Cheese has been a favorite in the UK and around Europe for over a decade. Renown for its signature cheese smell, this potent and aromatic indica-dominant hybrid produces euphoric and energetic effects. A perfect strain for a day out on the town or hanging out with your mates. Big Buddha Cheese is easy to grow and will keep you and your friends hanging out till the wee hours of the morning.
In case you didn't know, Big Buddha Cheese won the first prize in the 2006 Cannabis Cup for the Seed Company Indica category. Needless to say it's a powerful, pungent strain that produces yields for days of crystal coated buds. The pale green nuggets have that classic cheese smell and make for a delicately sweet and spicy smoke. The high can be described as energetic and euphoric, while maintaining the relaxing effects of the indica genetics. Big Buddha Cheese will thrive in virtually any environment and will make a nice addition to your cannabis garden.
View Big Buddha Cheese
Genetics
Big Buddha Cheese was born around the year 2004. A breeder named Big Buddha crossed UK Cheese, a famous "clone only" strain, with a pure Afghani indica. The result is the sweet and cheesy, profit-yielding Big Buddha Cheese. Afghani indicas are known for the heavy amount of resin they produce. In this case, the Afghani contributed to the flavor of Big Buddha Cheese; sweet and earthy flavors abound as a result. It also had a great impact on the relaxing and indica-heavy effects that Big Buddha Cheese produces.
The heavy cheese odor that will fill your garden is a direct result of the UK Cheese influence. The essence of UK Cheese and its subsequent offspring comes from a Skunk lineage. That skunky flavor can be detected in Big Buddha Cheese especially when smoked or vaped. The heavy odor and aroma is a sure sign of the UK Cheese genetics. Big Buddha Cheese has a distinct balance of head and body high, very much like its indica-heavy parent. UK Cheese is a dense strain and that trait was certainly not skipped by Big Buddha Cheese. It's hard to ignore the impact that the UK Cheese has on the overall taste, scent and experience when smoking this strain.
| | |
| --- | --- |
| Brand | Big Buddha Seeds |
| Genetics | Indica dominant |
| Parents | Big Buddha Cheese x Big Buddha Cheese reversed |
| Flowering Time | 7-9 weeks |
| Harvest Time (Outdoor) | End of October |
| Available as | Feminized seeds |
| Awards | Cannabis Cup (High Times) |
Growing Traits
Big Buddha Cheese will be ready for harvest at around 55 days into the flowering, however, allowing it an extra week could give it a boost in its final stage. It really comes down to preference. Outdoors this strain will be ready to be cut down by the end of October and will stretch out more than they will indoors. Manageable in height, they produce long dense colas with closely compacted buds. The odor will be strong, so you might want to consider that when planning your indoor grow.
Big Buddha Cheese is an easy strain to grow and very forgiving of its environment. This makes it a perfect strain for beginner growers as well as seasoned gardeners alike. The Afghani genetics add a ruggedness that will allow it to adapt to its surroundings, just in case your space isn't ideal. The colas you'll see popping up above your canopy will truly impress. Pale green nuggets coated in crystal joy are what you can expect. Big Buddha Cheese is a very high yielder, producing around 450g per square meter indoors and right about the same per plant outdoors.
Big Buddha Cheese is resilient and can flourish in a pH between 5.8 to 6.2, starting higher at first and dropping over time. Being as resilient as it is, it will grow in hotter, more humid conditions than usual, however your ideal humidity should stay between 45-55% and temperatures should be kept below 28 degrees. The seeds from Big Buddha are feminized so you're not going to have to worry about any pollination going on in your garden. In the end you'll have lots of thick, dense, cheesy nuggets that will keep you happy till your next harvest.
Flavor And Aroma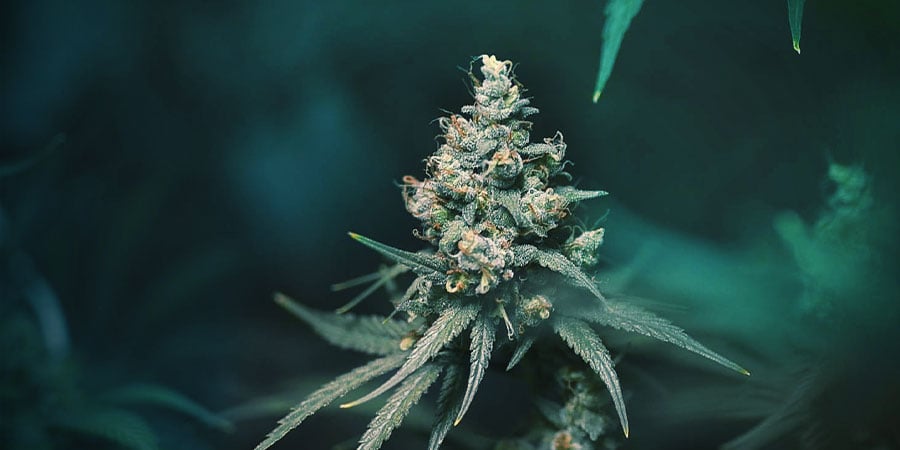 Cheese, cheese and more cheese ... with a little Skunk thrown in for good measure. The bulk of the flavor and aroma of Big Buddha Cheese definitely comes from its skunk lineage in the UK Cheese. The primary flavors when smoked could be described as earthy, cheesy, spicy and skunky. The Afghani adds a sweet almost fruity flavor on the exhale. Citrus terpenes can be detected as you savor the taste and essence of the strain. In the garden it gives off a pungent, skunky, yet soothing floral aroma.
The Effects
Big Buddha Cheese will lift you up and it won't let you down. It is surprisingly uplifting and energetic for an indica-dominant hybrid. It won't glue you to the couch, in fact you may get a burst of creativity or jump into a deep conversation. Big Buddha Cheese is a euphoric, yet relaxing strain. Think of it as energetic with the edge off. The effects are also long lasting. Some have said that Big Buddha Cheese is great for those who may experience a bit of anxiety when consuming cannabis. Uplifting yet soothing without a care in the world could be a pretty accurate description of Big Buddha Cheese.
Being such a potent strain, coming in between 15-19% THC, it should be no surprise many have chosen it for its relieving properties. It is also turned to for stress, easing pain and lightening the mood when you're feeling down. The euphoric sensation will take your mind off your aches and pains and let you get on with your day. Appetite also won't be a problem. Big Buddha Cheese will get you moving towards the fridge in no time, making it great for those who have a hard time eating due to illness.
Conclusion
Big Buddha Cheese is a great pick for your garden if you are looking for potency and high yields. It comes from a strong lineage and will thrive both indoors and out. It's an uplifting and euphoric high that will take the edge off without dragging you down. It's a great strain for beginning gardeners and veterans alike. It will produce high yields of frosty covered buds that won't disappoint. In the end, Big Buddha Cheese is an award-winning strain that would make a great addition to your garden.
Written by: Zamnesia
Zamnesia has spent years honing its products, ranges, and knowledge of all things psychedelic. Driven by the spirit of Zammi, Zamnesia strives to bring you accurate, factual, and informative content.

Find out about our writers
---