Sensi Seeds Introduces Sensi Seeds Research
3 min
Sensi Seeds has announced Sensi Seeds Research, a new line of hybrid cannabis seeds they're developing in collaboration with the cannabis community.
At the Spannabis hemp fair in March, Sensi Seeds announced the launch of an exciting new initiative. As one of Europe's most established cannabis seed producers, they have introduced Sensi Seeds Research, a new branch of the company that's dedicated to developing new cannabis strains in collaboration with the cannabis community.
With Sensi Seeds Research, the company is rolling out a fresh line of hybrid strains that will be available this April. There will be eleven novel strains available, which combine the excitement of modern and promising cultivars with the established genetics of foundational strains.
The line fuses such legendary Sensi cultivars as Silver Haze and Black Domina with some of the best varieties that have taken the industry by storm over the years. These include popular cultivars from the US West Coast like Fire OG and Chocolope. There are a variety of different options to suit diverse tastes, with high-THC and high-CBD levels both being featured. Moreover, the Sensi Seeds Research line of seeds will include feminized as well as autoflowering cannabis varieties.
GET INVOLVED: SENSI WANTS INSPIRING NAMES FOR THEIR NEW STRAINS
For those who like to let their voice be heard, here too the Sensi Seeds Research initiative could fit the bill. Sensi has yet to name their new hybrids, and needs the help of the cannabis community to name three strains they think should join the Sensi Seeds main catalogue. David Duclos from the Sensi Seeds Research Team said they are curious to see what titles the new tastes and fragrances will inspire.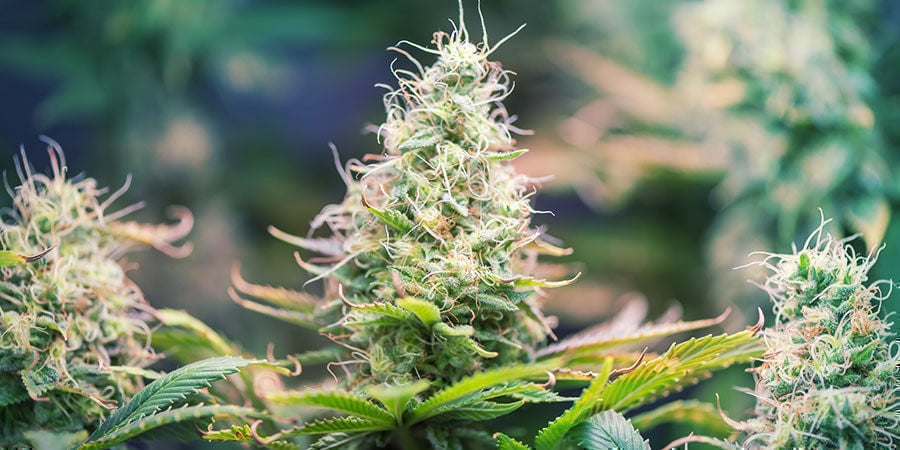 TOP FIVE SENSI SEEDS RESEARCH STRAINS
If you're having trouble deciding where to start, allow us to ease the burden a bit. Here are our top five recommended strains from the Sensi Seeds Research initiative.
1. SENSI #41 — CBD AUTO
A powerful concoction made from Swiss Dream—a staunch favourite of medicinal cannabis users—and an autoflowering Skunk #1—a bona fide classic—SENSI #41 CBD AUTO was created to offer the best of both worlds. It's all about delivering super-high CBD content, without sacrificing the best qualities of the Skunk. This results in a vigorous hybrid with a rich, full flavour and soothing effects. Easy and uncomplicated, this indica stays nicely compact, yet will reward you with XL yields even in colder climates. A perfect strain (not just) for medicinal users who no longer want to accept compromise!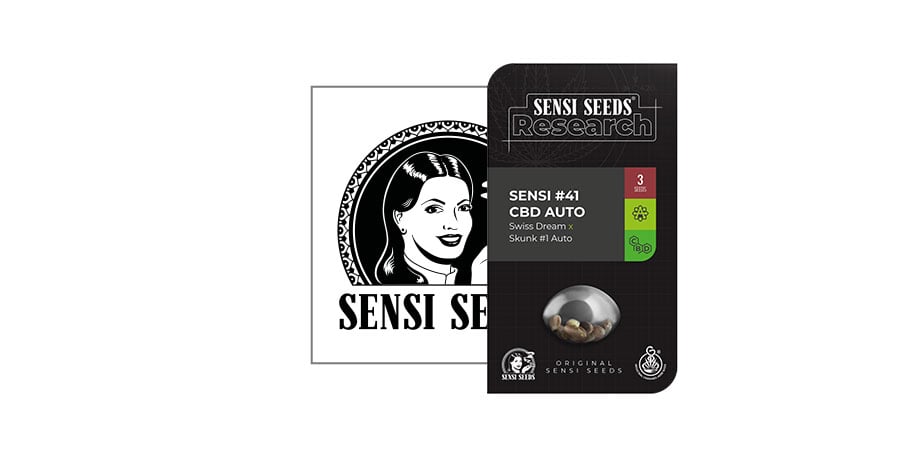 View Product
2. SENSI #1318 — CBD FEM
Harlequin is a sativa-dominant strain renowned for its reliably high CBD content. Sensi took this specimen and paired her with the spicy Black Domina, considered by some to be one of the best indicas with genuine Afghan roots. Out comes a 50/50 hybrid that provides high levels of CBD alongside a strong, deeply relaxing effect. She's perfect for indoor growing with her compact size and average flowering period, and will deliver a monster haul of superb bud!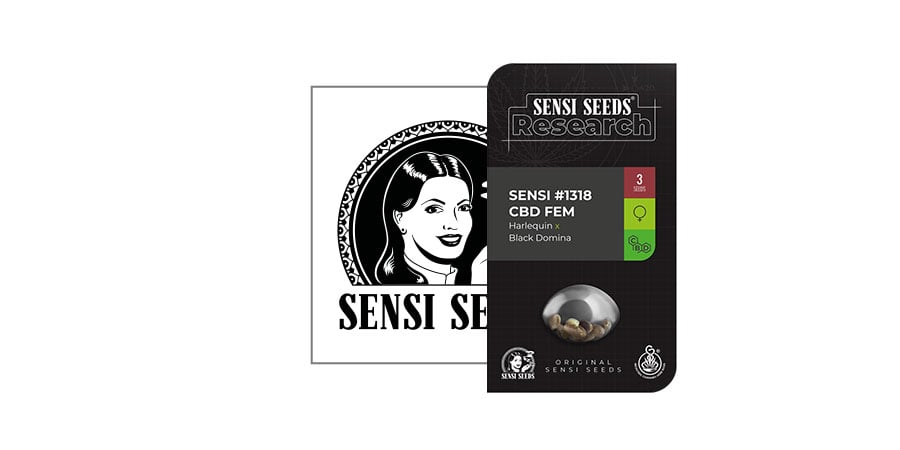 View Product
3. SENSI #119 — AUTO
Get ready for SENSI #119 AUTO, a stress-killer that will make your taste buds go wild! Sensi took a long-time favourite among cannabis connoisseurs—the fruity-fresh Blueberry—and gave her autoflowering qualities with the help of a Skunk #1 Auto. The Skunk genetics make her particularly robust, resulting in an easy and stress-free growing experience. Plant your seed indoors or outdoors and you can expect very good yields of incredibly relaxing bud with a mouth-watering fruity taste. A dream for all those who love world-class flavour and the convenience of autoflowers!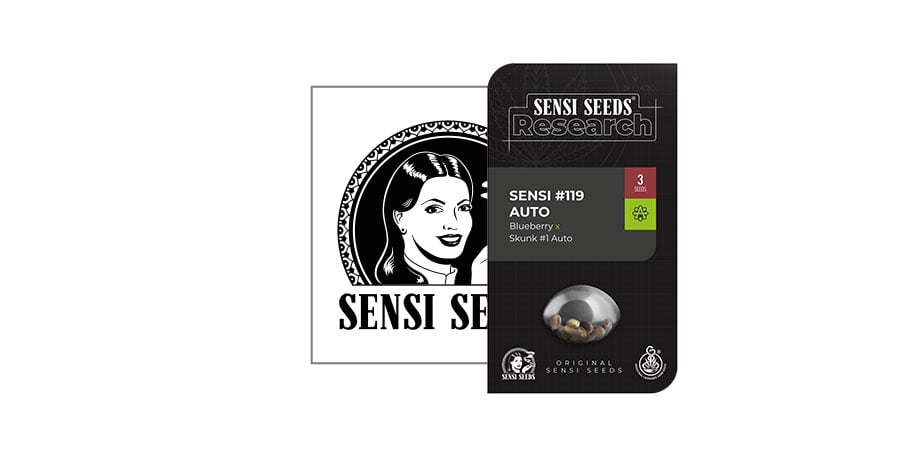 View Product
4. SENSI #11 — FEM
SENSI #11 FEM from Sensi Seeds Research boasts the invigorating cerebral burst of one of the best Haze varieties, and does it with superb flavour and exceptional style in the grow room. Sensi took the fruity Blueberry, paired her with a Silver Haze, and rounded the strain off with genuine Afghan genetics. Out comes an indica-enlivened cannabis strain that offers the characteristic hazey experience accented by a smooth smoke with layers of fruity and earthy notes. Ideally suited for the outdoors where she can grow into a monster plant that churns out XXL yields!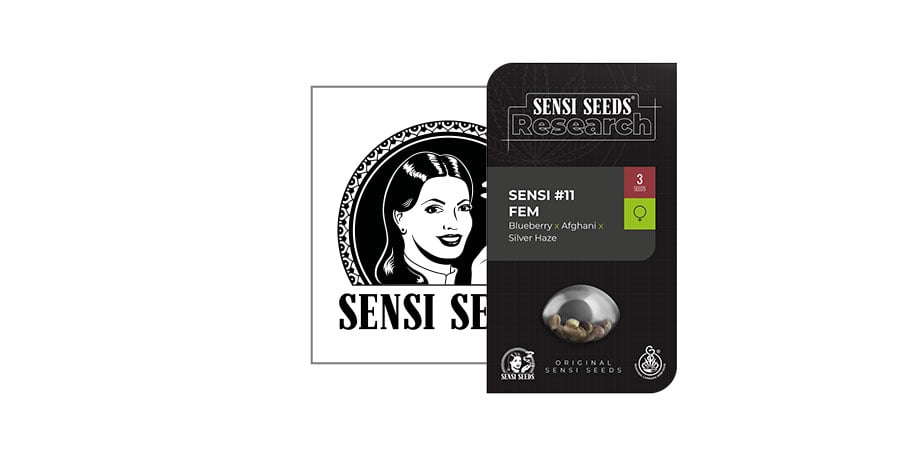 View Product
5. SENSI #140 — FEM
Created as an homage to the Chocolate strains of the 1980s, Chocolope is a sativa that has long-delighted connoisseurs with her sweet coffee flavours and dreamy, cerebral effect. Sensi paired her with Hindu Kush, a pure indica from the mountain range of the same name, one of the world's top spots for fine cannabis genetics. Get ready for a blissful indica that will ease you with her sweet, creamy, and earthy flavours before her awesomely balanced effect takes hold. She combines the uplifting, cerebral buzz of Chocolope with the undeniably relaxing genetics of the Hindu. A gorgeous strain to grow, particularly in the sunny outdoors where you can expect massive yields!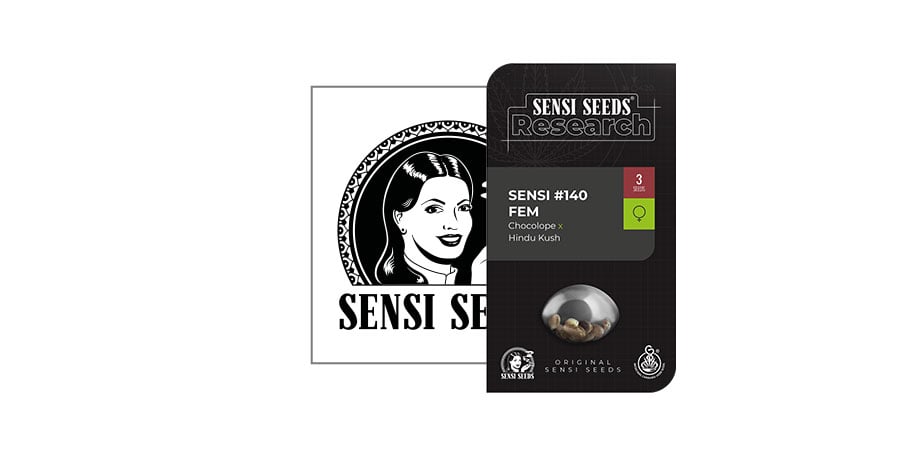 View Product
These are just five of the eleven upcoming new strains from Sensi's new Sensi Seeds Research line of cannabis seeds. So check them all out, experiment, and choose your favourites!