Blog

4 min
Top 5 Zamnesia CBD Products
4 min
Shopping for CBD can be a confusing experience. There are so many products and brands out there. At Zamnesia, we provide a high-quality CBD line featuring numerous easy-to-use products.
If you haven't heard of CBD by now, you need to check your wifi connection! Media coverage has catapulted the cannabinoid into the limelight. The hype around CBD is well deserved, with early research showing good potential. If you're ready to delve into the world of CBD, you've probably been overwhelmed by the number of products available. Let us help you choose the best possible.
At Zamnesia, our CBD line of products are derived from premium-grade hemp to ensure you get the highest quality CBD possible - the search is over.
Premium Quality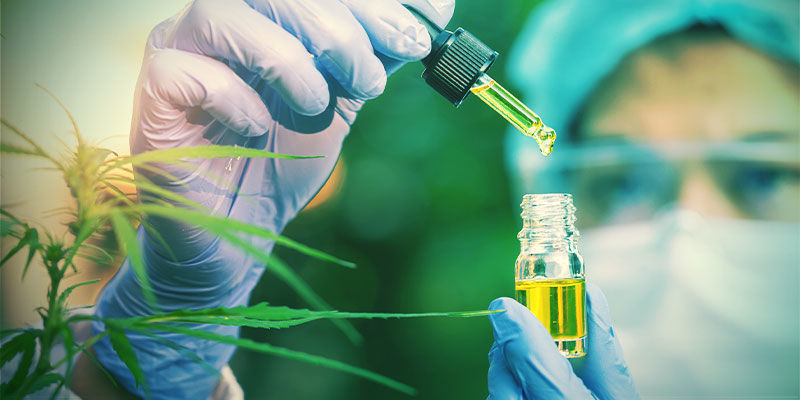 It isn't enough to just use high-grade ingredients. To create a CBD range that is industry leading, you need to have an in-depth understanding of how fragile and volatile cannabinoids can be. While there are many methods for extracting cannabidiol from plant matter, none match the efficacy and precision of CO₂ extraction.
By utilising state of the art equipment, it is possible to subject hemp to unrivalled levels of extraction and refinement. The result is a golden CBD oil that contains essential cannabinoids and terpenes while removing contaminants and carcinogens.
Consuming CBD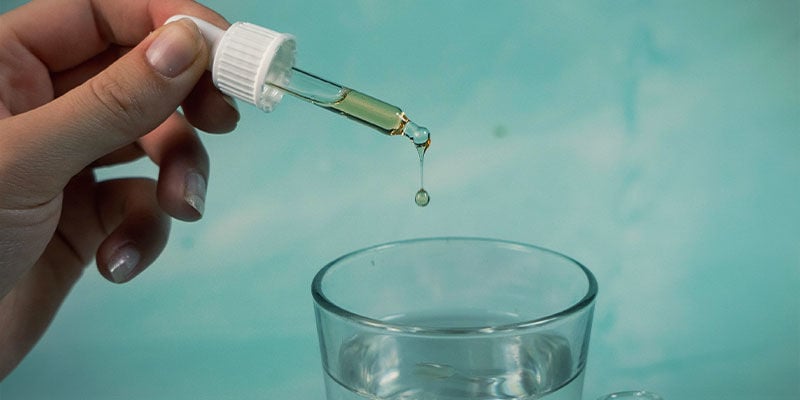 The multifaceted cannabinoid can be consumed in oils, softgel capsules, or added to other vitamins for a truly refreshing experience. Once it has been meticulously extracted from the hemp plant, CBD is added to a carrier oil (hemp or olive oil) before being bottled according to its concentration.
Although CBD oil is the most common form of consumption, the options for incorporating CBD into everyday routines are endless. Some individuals prefer infusing CBD into edibles for a long, steady release of cannabinoids in the form of a sweet treat. Others enjoy topical lotions and patches to achieve their daily CBD intake. The cannabinoid can be refined into pure crystals for use with a dab rig, or added to e-liquid (smart liquid) for everyday convenience.
Can You Get High From CBD?
Most cannabinoids work by interacting with our body's endocannabinoid system. Made up of CB1 and CB2 receptors, compounds that influence these receptors can trigger a wide variety of biological effects. While THC binds to CB1 receptors, triggering psychoactive side effects, CBD does not. CBD works as an antagonist to CB1 receptors, so it does not stimulate the same parts of our brain as THC.
All of our CBD products contain near-undetectable amounts of THC (maximum 0.03%). At this concentration, THC has zero impact on the body and is legal throughout most of the world.
Zamnesia's Top 5 CBD Products
There are so many CBD products available today, and many different ways to administer the cannabinoid. With that in mind, we've pieced together the top 5 picks from our CBD inventory that showcase the best of what's on offer.
CBD Oil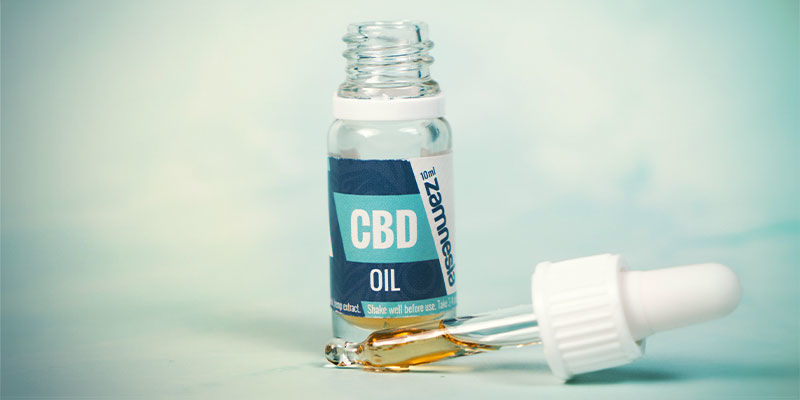 For complete convenience and maximum benefit, Zamnesia's CBD Line has different concentrations of CBD oil. Each one includes the same premium-grade hemp and the same sophisticated extraction methods, but allow consumers to tailor the strength of CBD to their individual needs.
Available in 5%, 10%, 15%, 20%, 30% and 40%, each CBD oil is free from synthetic chemicals, hormones, or GMO products. All three can be taken throughout the day, with recommended dosages of 3–4 drops, up to three times a day. Finally, a selection of sizes are available across the range and cater to all budgets. CBD oil is easy to administer both at home and on the go. You can drop it directly under the tongue for immediate effect or add it to drinks.
CBN Oil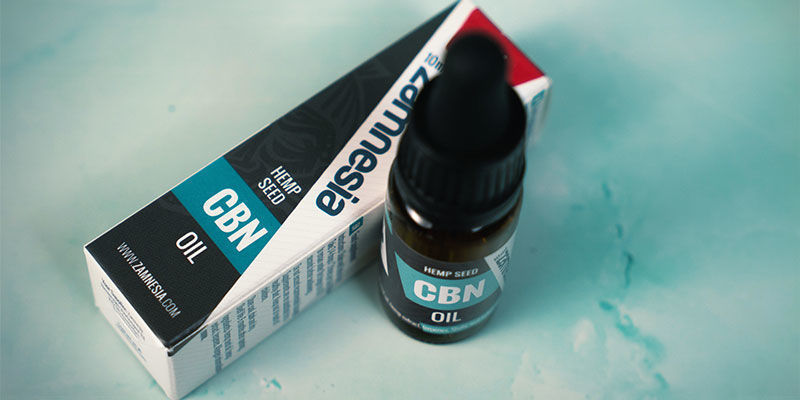 By combining high-quality CBD and CBN extracts alongside a nutritious olive oil carrier, Zamnesia CBN Oil was born. By doubling up on the cannabinoids, users get the best of both worlds. Although research is limited, CBN is believed to exert benefits such as promoting sleep readiness and soothing the body. With that in mind, there's little wonder CBN oil is such a popular product.
However, it's the effortless way in which the oil is used that makes it so versatile and sought after. Available in a 10ml bottle, complete with a built-in dropper, it's easy to dose 3–4 drops up to three times per day. With a whole host of applications, the drops can be administered directly under the tongue, held, and then swallowed. Or, if you're looking to mix it up, you can add drops to food and drinks. You name it, CBN oil almost certainly caters to it.
CBD Softgel Capsules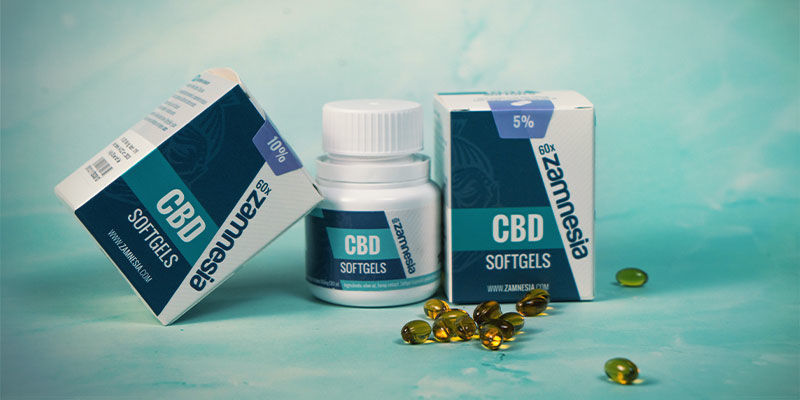 CBD oil can also be prepared in the form of Softgel Capsules. This method of administration is ideal for those who do not enjoy the taste of CBD oil or the process of sublingual intake. These capsules can be taken like any other, offering the same precision in dosage as regular CBD oils. Furthermore, this is one of the most discreet options available, travelling well for those on-the-go.
Simply swallow with water like a conventional supplement, and allow your digestive system to begin processing the cannabinoids and other natural chemical constituents. Similar to edibles, the effects will take longer to kick in, and will last longer too. We recommend taking one capsule, three times per day.
CBD Crystals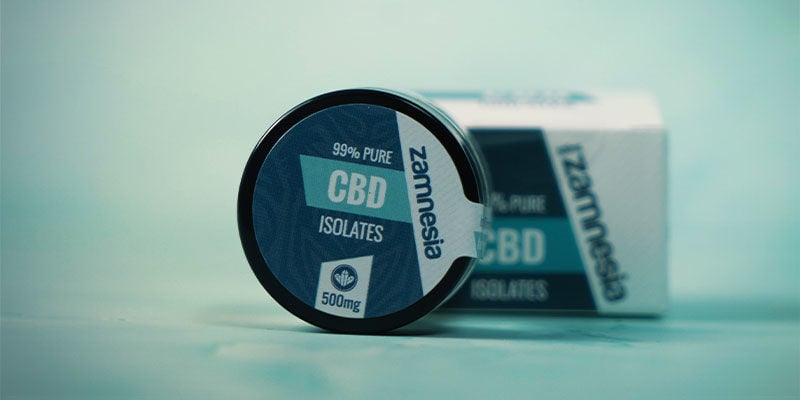 Crystals are another form that CBD can take. In fact, if you are looking for near-pure CBD, crystals with 99% CBD content are available for purchase. This formulation allows users to experience the effects of CBD, without the interplay of other cannabinoids, terpenes, etc. This may affect the product's impact, depending on your needs and preferences.
The advantage of using CBD crystals is their undiluted, unadulterated form. They are also diverse in how they can be administered. You can use them as a food supplement, in a vaporizer, or you can hold them under your tongue for 60 seconds before swallowing.
CBG Oil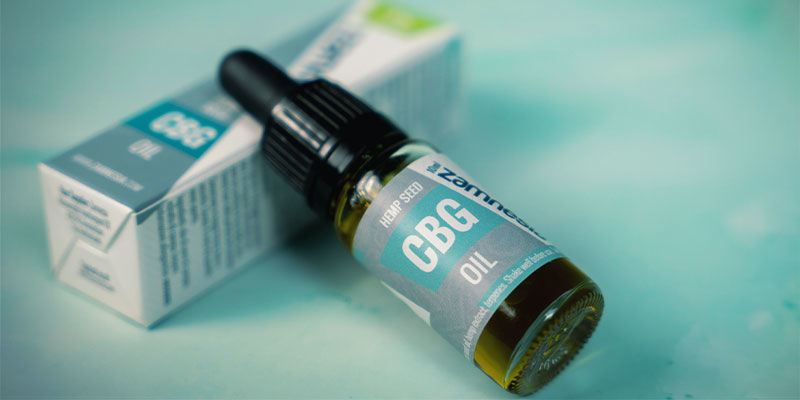 Offering complete versatility, Zamnesia CBG Oil is the perfect way to experience exactly what this "mother cannabinoid" has to offer, alongside the soothing influence of CBD. Both extracts work together to provide a general feeling of wellness that supports from within. Combined with a hemp seed carrier oil, CBG oil is chock full of antioxidants, proteins, and omega fatty acids 3 & 6.
CBG oil is available in a handy 10ml dropper bottle that allows for easy, instant consumption. With a recommended daily dosage of 3–4 drops up to three times a day, it's simple to dose at home and on the go. Of course, you can place the drops under your tongue and then swallow them, or you can add a few drops to your favourite dishes and drinks. The sky's the limit.
Top CBD Products — The Options Are Endless!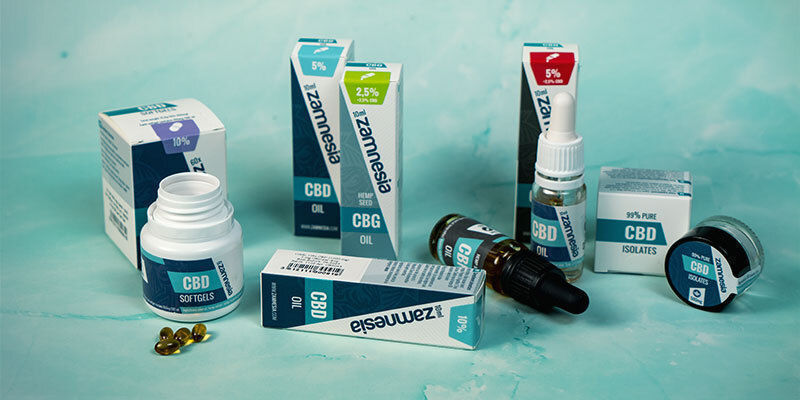 As you can see, there are many different CBD products that cater to the wellness needs of a growing legion of consumers. With so many applications in daily life, there is a product to suit all preferences and lifestyles. So, if you've been on the fence about which CBD products to check out, there's simply no better time to try them out than right now.
References
Rabgay K, Waranuch N, Chaiyakunapruk N, Sawangjit R, Ingkaninan K, & Dilokthornsakul P. (2020 Jan-Feb). The effects of cannabis, cannabinoids, and their administration routes on pain control efficacy and safety: A systematic review and network meta-an... - PubMed - NCBI - https://www.ncbi.nlm.nih.gov