Blog

2 min
Review: The HashMaker Shake Me
2 min
If you want to make top-shelf pollen hash at home, we've got the ganja gadget you need. You don't need chemicals or costly equipment to make your very own hashish. With the HashMaker Shake Me you can simply shake popcorn buds and trim leaves into amazing quality pollen hash.
Hash is the original cannabis concentrate. Sieving marijuana to extract the trichomes and filtering out the green plant material is a tried and trusted hash-making method. Oldschool ganja farmers all over the world typically dry sift buds and sugar leaves by beating them over a fine screen. This is a labour intense and time-consuming process. The HashMaker Shake Me puts the power to extract pollen with ease in the palm of your hand.
SIZE AND WEIGHT
The HashMaker Shake Me is compact and light weight. Similar in dimensions to a good size coffee mug. The interior is large enough to hold 5-8g approximately. Load popcorn bud and/or trim leaf. Of course, the most important feature is the internal 22-micron screen. It makes the magic happen. This fine screen ensures the pollen collected in the lower chamber is Fire!
BUILD QUALITY AND FEEL
Frozen hand syndrome is a common problem associated with most Pollen Shakers but not with the HashMaker Shake Me. The thick plastic exterior and threaded screw cap ensure that this shaker is easy to keep a firm hold of. No more ice-cold fingers. And no more slippy pollen shakers flying across the living room.
Gone are the moving parts, the mysterious technology and absolutely no chemicals are required. This shaker is a real pocket rocket and certainly doesn't feel cheap.
EASE OF USE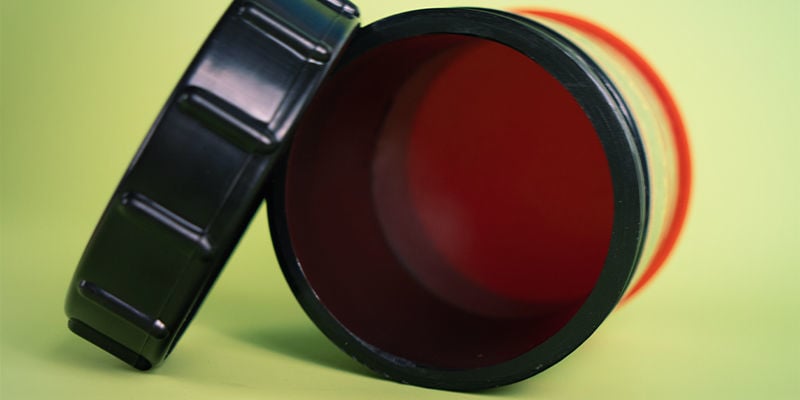 Using the HashMaker Shake Me couldn't be easier. This baby runs on elbow grease. Simply unscrew the lid, pack your cannabis, screw the lid back on, freeze for 30 minutes, and then shake vigorously for 5-10 minutes. Homemade hash really doesn't get any simpler than this.
The 22-micron screen is the divider between plant material and gooey trichomes. To access the collected resin heads from the lower chamber, all you have to do is firmly remove the base cap. Within, you will be delighted to see pure pollen. Simply reload and repeat.
The HashMaker Shake Me comes ready to go, right out of the box. If you have amassed a quantity of post-harvest trim leaf or want to turn popcorn buds into something special, this shaker is the solution. Don't be surprised if you find yourself chopping up larger colas to shake some more tasty pollen. Best of all, making pollen with a shaker is solvent free!
CLEANING AND MAINTENANCE
Keeping your shaker running is a breeze. Invest in a simple, soft cleaning brush. The tiny kind used to dust off camera and camcorder lenses is the perfect cleaning tool for the HashMaker Shake Me. Pollen shaking is a pretty efficient process with this little device. The green material is safely held in the upper chamber post shaking. After you have extracted your pollen, you can bin the waste plant material.
COST
Considering the price most coffee shops, cannabis clubs, and dispensaries charge for high-grade hash, it is an absolute revelation to make your own at home in less than an hour. Moreover, trim leaf makes a horrible stash, even in the worst drought.
Converting low-grade green plant material into amazing homemade pollen makes sense. Similarly, B-grade buds are subpar but can become absolute fire pollen with a good shake. At just €16.50 the HashMaker Shake Me is a steal.
ADDITIONAL OBSERVATIONS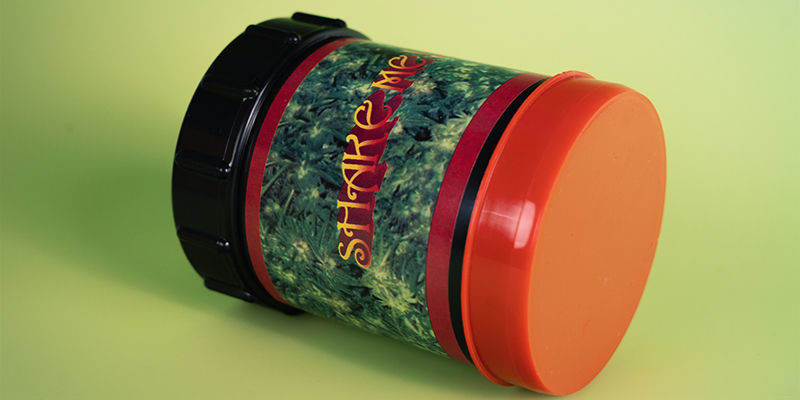 Freezing a fully loaded shaker for 30 minutes is very effective. However, through experimentation, we have discovered that greater yields can be obtained when marijuana is frozen for longer. Leaving the sugar leaves and popcorn buds in the freezer stored in an air-tight Pyrex container for 48 hours is even more effective.
You may surpass the average 10% pollen return as the trichomes seem to shake loose more readily the longer the green is frozen. Place a packed Pyrex lunchbox in the freezer over the weekend and shake in consecutive 5-8g loads for larger pollen runs.
The perfect partner for the HashMaker Shake Me is the Super Herbal Pollen Press. Sure you can smoke the powder pollen directly from the shaker, or you can roughly press a chip in your hand. But if you want to go all the way and press that pollen into a smooth round hash coin or a chunky hash puck, the Super Herbal Pollen Press is the ideal addition to your hash making kit.
CONCLUSION: THE RIGHT TOOL FOR THE JOB
The HashMaker Shake Me is an inexpensive must-have piece of post-harvest kit for every home grower. It's always a good time for some fine pollen. No other shaker is as user-friendly and as uncomplicated as this one in our experience. For those that want 100% solvent-free pollen hash: accept no substitutes, it's gotta be the HashMaker Shake Me.