Introducing New Premium American Cannabis Strains

4 min
Zamnesia is expanding its extremely diverse seed catalogue to include premium genetics from four of America's most respected and innovative seed companies.
The United States of America is one of several regions of the world that has embraced cannabis to a large degree. Although the substance is still illegal on a federal level, many individual states have already passed comprehensive laws allowing for recreational and/or medical cannabis markets. This relative freedom has allowed innovators to take all things weed to the next level. Amongst these innovators are breeders—those responsible for bringing new strains to life.
Zamnesia is excited to announce new genetics from four new American seedbanks: Phat Panda, Artizen, Gold Leaf Gardens, and Western Cultured. These seedbanks offer diverse libraries of premium genetics that are highly popular in the US—and soon to be available from the Zamnesia Seedshop!
Let's take a look at these seedbanks and explore some of the genetics they have to offer.
PHAT PANDA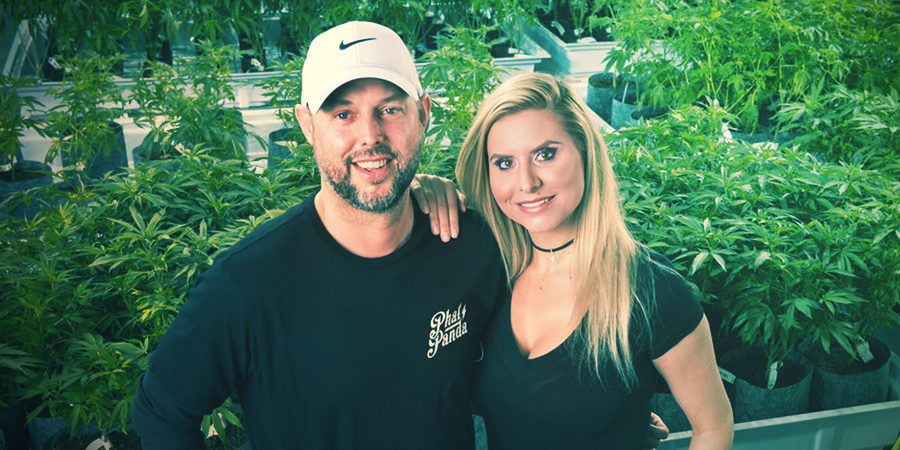 Founded in 2014, Phat Panda has evolved from a 30-person team into a group of 450 employees. The company prides themselves on merging advanced growing techniques with the most recent technology to provide innovative genetics. Phat Panda runs a large operation whilst maintaining incredible attention to detail. The company has up to 80 strains growing at any one time, each selected based upon specific appearance, cannabinoid profile, terpene content, and flowering times. Phat Panda has a dedicated environmental team tasked with keeping a total of 26 flowering rooms clean and making sure each and every plant is healthy. Each plant is grown within a coco coir medium infused with organic nutrients.
Grease Monkey
One of the various strains bred by Phat Panda goes by the name of Grease Monkey. This variety boasts sweet and earthy tastes that make her moreish to the palate. She descends from parent strains GG #4 and Cookies & Cream, a combination that results in stunning aromas and a stoning indica dominance. A few tokes of this strain will induce feelings of relaxation and euphoria. Higher doses bring about a sleepy and slightly sedated state that can help to ease stress and chronic pain.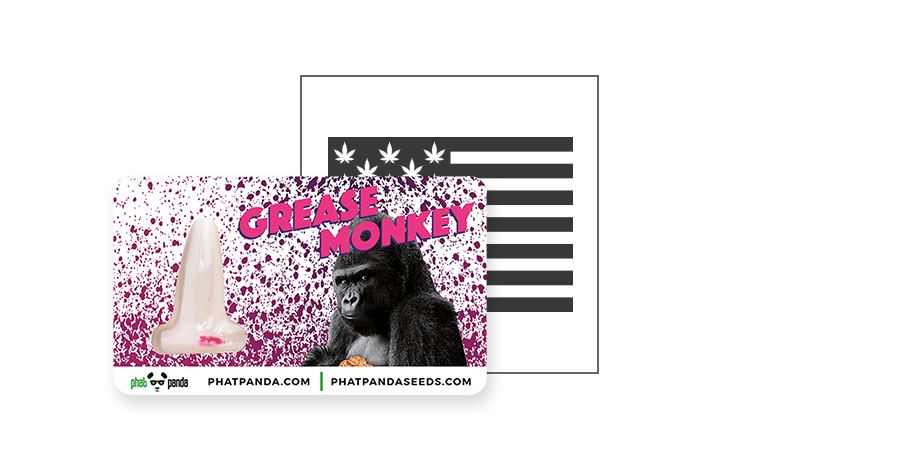 View Product
Pineapple X
Another strain forged within the grow rooms of Phat Panda is Pineapple X. This strain features pungent scents and striking tastes of pineapple, pine, and cedar thanks to the carefully crafted terpene profile. Stemming from sativa strain Hawaiian and hybrid strain Trainwreck, Pineapple X is heavily sativa-dominant and offers a hard-hitting and energising high.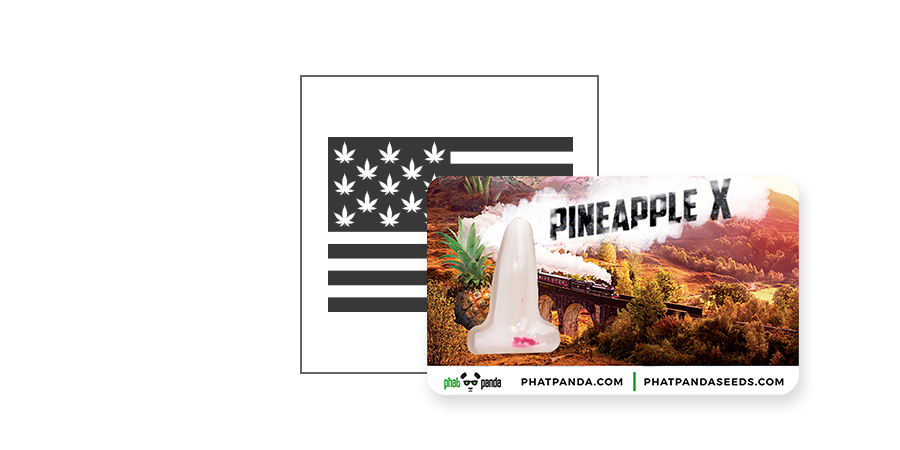 View Product
ARTIZEN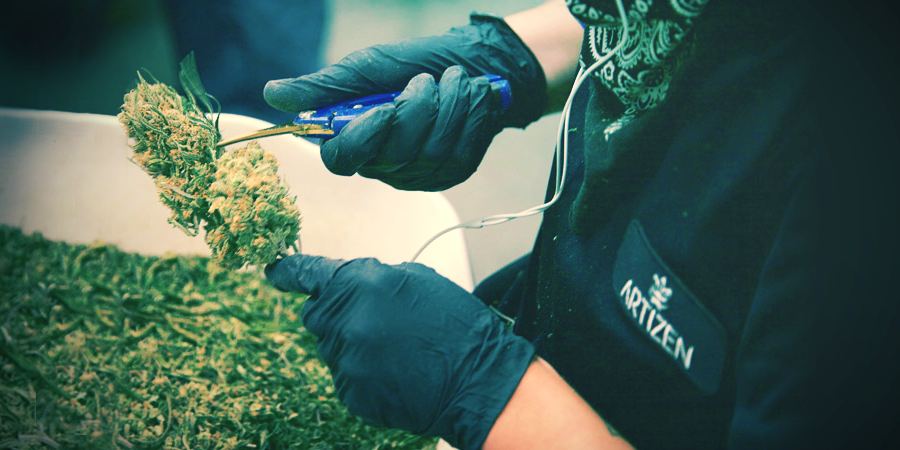 Artizen is an award-winning cannabis brand that emerged from one of the first "legal" states, Washington. The company boasts state-of-the-art facilities, specialty strains, and a team of cultivators with decades of experience. Artizen has made it their mission to treat every cannabis plant with individual attention, working to bring out the best possible flavour, aroma, and potency in each strain they produce. Quality is paramount in their process, with every harvest subject to laboratory testing for pesticides, microbes, heavy metals, terpenes, and potency in order to ensure maximum quality. The company's flagship facility features CO₂-enriched air, advanced water filtration systems, and progressive grow light technology.
Dutchberry
Dutchberry is an excellent example of Artizen genetics. This strain features a near-even balance of 60% sativa genetics and 40% indica genetics, and has a reputation for inducing a happy, giggly, and euphoric high. Smoking a joint of these flowers will elevate the mood almost instantly, and is sure to stoke some interesting conversations. This award-winning variety features delicious tastes and smells of rose, raspberry, blood orange, pine, rosemary, and pistachio.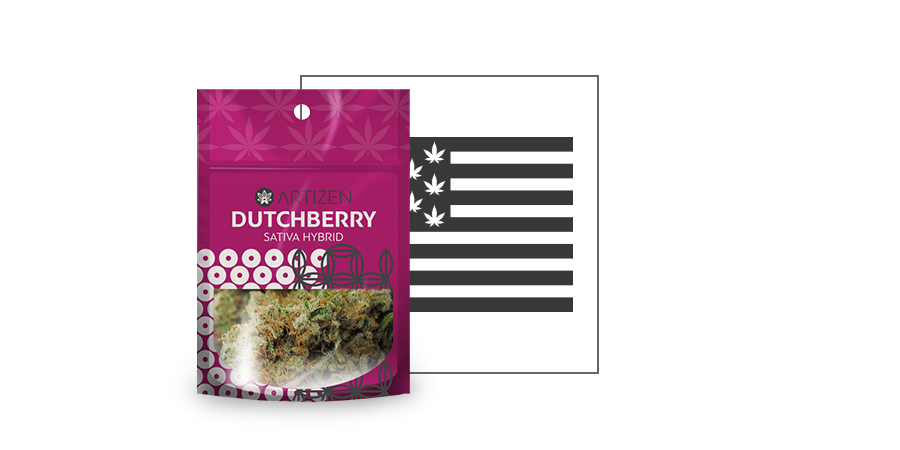 View product
GOLD LEAF GARDENS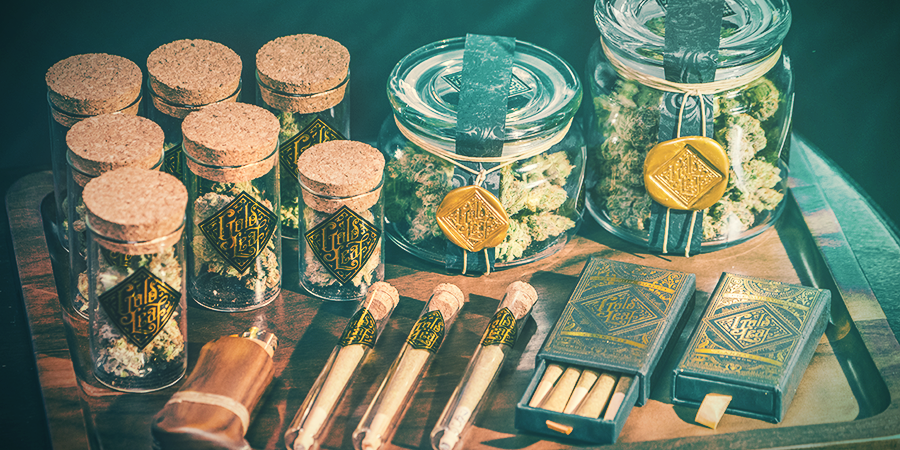 The folks at Gold Leaf Gardens are true masters of their craft. Everything they produce, from high-quality flowers all the way down to their packaging, is done with artistic intention. They raise and breed cannabis strains within a living, organic garden that is built upon hand-crafted soils rich in microbial life. The company has roots in the botanically diverse islands of Hawaii, and they cultivate under the motto "Grown with Aloha". They utilise old-school Hawaiian cultivation techniques and organic practices certified by the Clean Green Certification. As well as providing stellar genetics, the company offers premium-quality coffee and cannabis cigars.
Purple Punch
Purple Punch is an indica-dominant strain bred by Gold Lead Gardens using pure indica parent strain Granddaddy Purple and hybrid strain Larry OG. These plants are loaded with productive trichomes that pump out large amounts of resin—the source of a stoning and physical high that lulls the body into a euphoric and calm state. This high is augmented by scents and flavours of grape, berry, and general sweetness.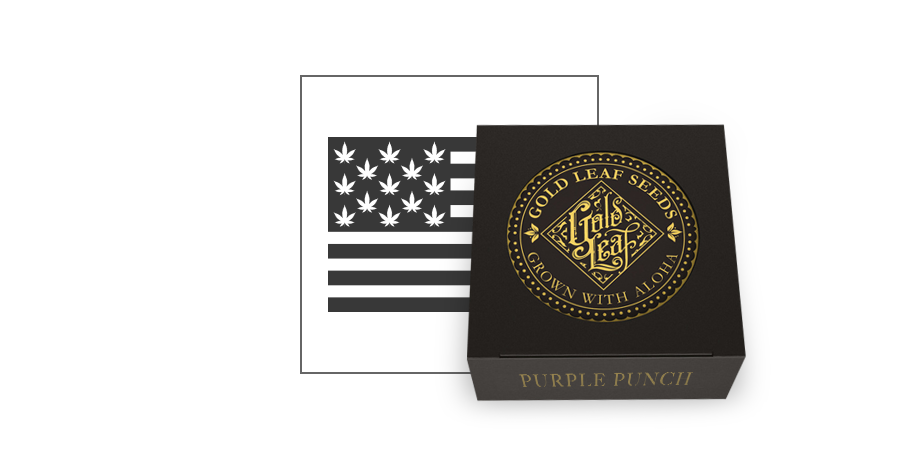 View Product
Fire Bubba
Fire Bubba is another strain created by Gold Leaf Gardens, an indica-dominant hybrid harnessing the genetics of parent strains White Fire OG and Bubba Kush. It offers a clear-headed and lucid high that allows users to remain coherent and creative whilst feeling physically stoned. Each toke is infused with tastes of earth, wood, and sweetness.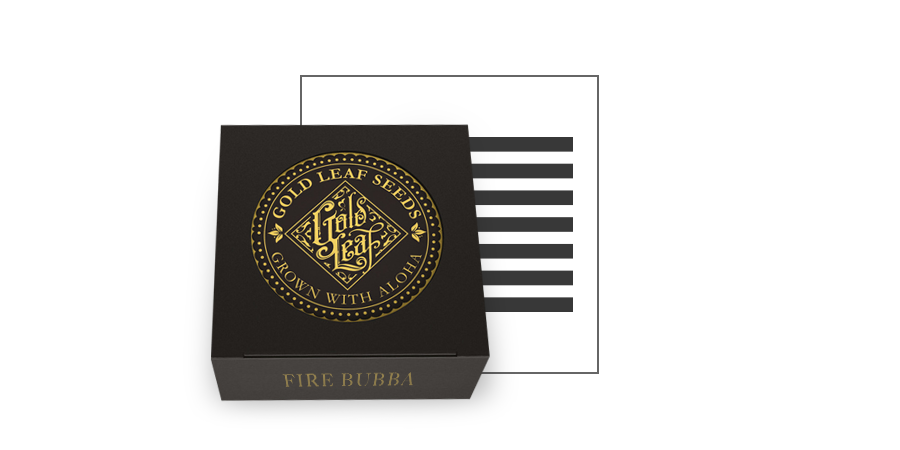 View Product
WESTERN CULTURED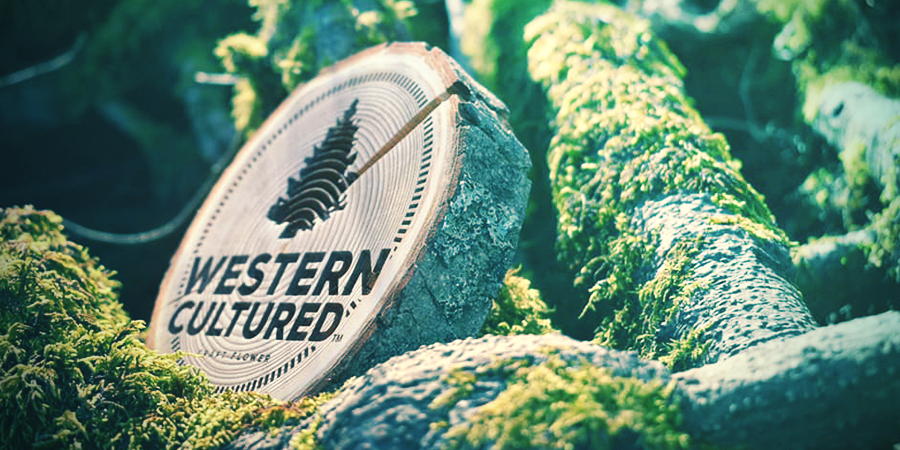 Western Cultured is a cannabis company that breeds out of the Pacific Northwest. They have a deep passion for more than just the high, but the very culture of cannabis itself and the moments it creates. They aim for potency in their strains, but also have a large focus on the nuances of taste and smell. This prioritisation of the sensory experience of smoking cannabis has swayed them to heavily focus upon terpenes, aromatic hydrocarbons found within cannabis flowers. They have developed a deeply detailed flavour wheel based upon four primary tastes of spicy, sour, sweet, and earthy. This heavy attention to flavour is easy to recognise when smoking their genetics.
Dutch Treat
One example of such impeccable taste is Dutch Treat. This strain stems from Amsterdam and varies between both indica and sativa phenotypes. However, Western Cultured's specific phenotype is sativa-dominant and provides an uplifting and energetic high that is ideal for daytime use to increase focus and motivation. This strain was crafted using parent strains Northern Lights, Haze, and Skunk No.1. The flowers are loaded with delicious tastes and scents of pine, ripe fruits, lime, and eucalyptus.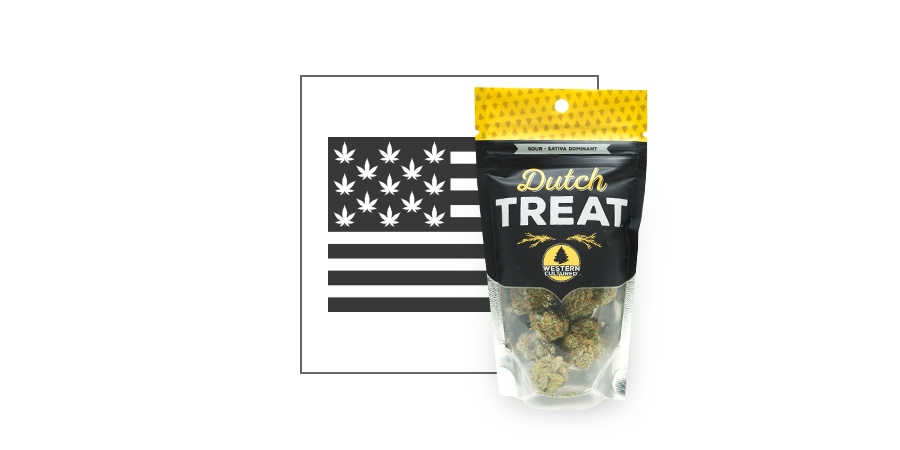 View Product
DAWG STAR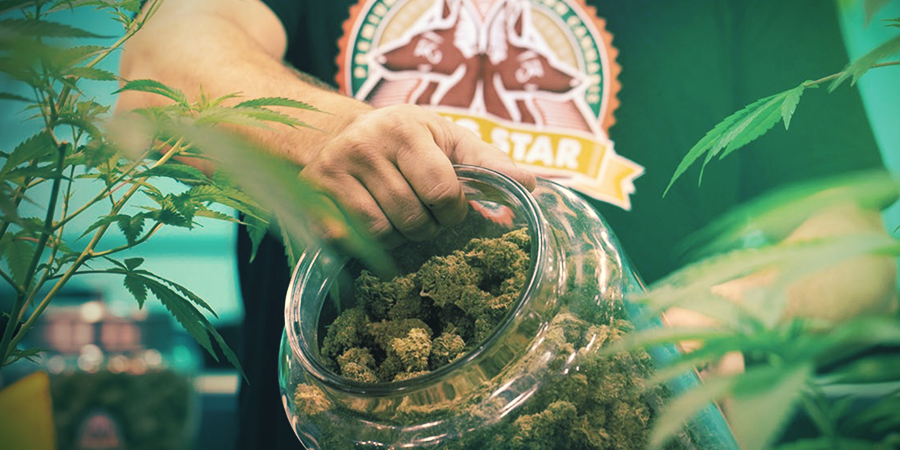 Seattle-based Dawg Star was established in 2011 as the city's first licensed cultivation facility. In only a few years, they have carved out a space for themselves as producers of premium quality, hand-grown cannabis. Fully licensed, their dedication to marijuana shines through their meticulously designed packaging, glass jar-cured cannabis, and most importantly, their award-winning genetics. Dawg Star prides themselves on operating a cultivation facility that offers complete control, creating the perfect growing conditions. To further set themselves apart from run-of-the-mill growers, they categorise their cannabis products in three categories: Mind, Body, and Mood. Each one corresponds to a dominant cannabis species and allows users to choose a strain based on how they want to feel.
Blueberry Cheesecake
Taking pride of place in Dawg Star's "Body" category, Blueberry Cheesecake is a strain with incredibly distinct flavours. Blueberry and Cheese have been blended harmoniously to create a strain that is as aromatic as she is divine to behold. Don't just take our word for it though—Blueberry Cheesecake is a Dope Cup "People's Choice" award winner. Loaded with luscious terpenes, this indica beauty fills users with happy, uplifting sensations.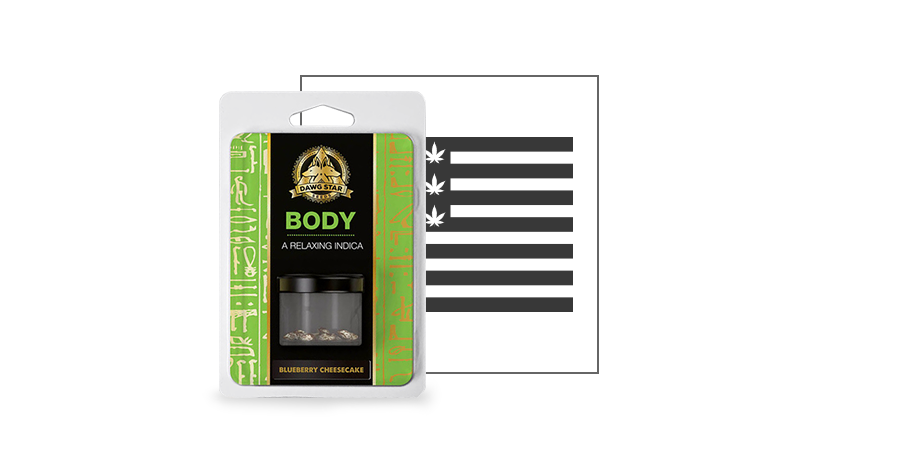 View Product
Ewok
In their prestigious "Mood" category, Ewok is the epitome of a strain focussed on complete and utter relaxation. Sweet berry aromas begin to work their magic before the high THC content soothes tired muscles and overworked minds. Ideal for medical users who want to stay calm yet active throughout the day, Ewok won't leave you stuck on the spot.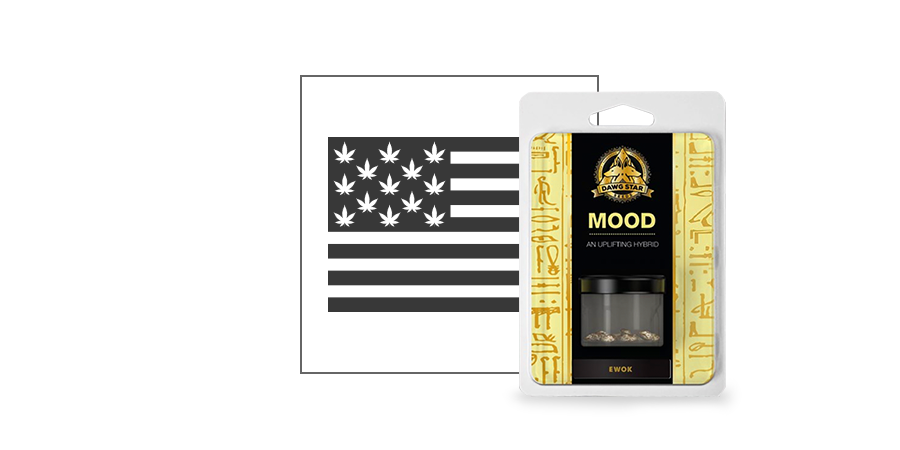 View Product
Written by: Luke S.
Luke S. is a journalist based in the United Kingdom, specialising in health, alternative medicine, herbs and psychedelic healing. He has written for outlets such as Reset.me, Medical Daily and The Mind Unleashed, covering these and other areas.

Find out about our writers
---