Blog

3 min
DaVinci: A Renaissance In Vaping Technology
3 min
Taking a leaf out of Leonardo da Vinci's book, DaVinci is a company inspired to produce high-quality and high-performing portable vaping devices. If innovation, convenience, and user-friendliness are the cornerstones of what you look for in a vaporizer, the search is over. Read on to find out precisely what DaVinci has to offer.
Catering for all budgets and personal preferences, DaVinci is responsible for some of the finest vaporizers available on the market today. Not only do they provide complete ease of use and convenience, but these devices have plenty of customisable features to suit vaping aficionados. But who is behind DaVinci? And what makes this brand worth your time? Allow us to break down everything you need to know.
Introducing DaVinci
The story of DaVinci vaporizers begins back in 2011. Cortney Smith was inspired by the tenacity and vision of Italian Renaissance polymath Leonardo da Vinci, and set about creating a vaporizer company at the forefront of technological innovation. The result is a selection of award-winning devices—starting with the flagship DaVinci Classic vaporizer, which was released in the year of the company's inception.
Not only producing vaporizers, DaVinci gives users plenty of options to customise their devices thanks to a selection of accessories.
Why choose DaVinci vaporizers?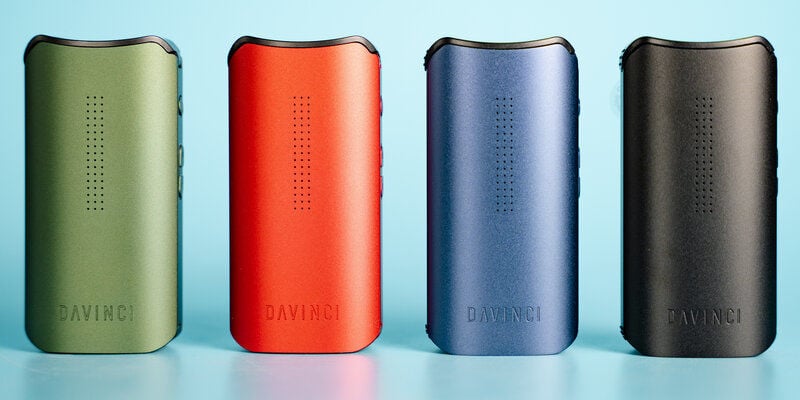 It's no secret that the portable vaporizer market is a heavily populated one. Thus, it takes a lot to stand out from the crowd—and this is something that DaVinci manages with ease. Since 2011, DaVinci has released top-quality portable vaporizers that are able to handle herbs and/or extracts, giving cannabis fans plenty of options.
DaVinci's dedication to their customers is evident not only in how their products work, but also in their designs. Available in a selection of colours and builds, these pocket-sized vaporizers are bound to appeal to all. Not to mention, they're incredibly simple to use. But don't mistake an easy interface for a lack of features—far from it! Each DaVinci device has intuitive controls, plenty of temperature settings to allow users to dial in the ideal heat level, and even an accompanying app that lets you instantly change options.
DaVinci vaporizers are now available at Zamnesia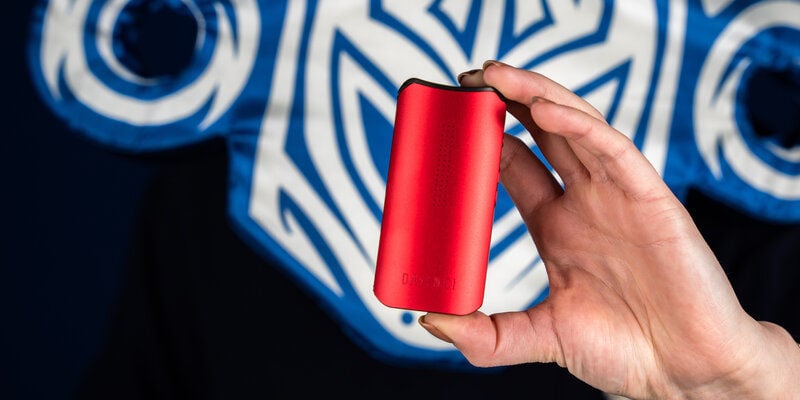 While we've given you a little taste of what DaVinci is capable of, below are some of the top-quality products available at Zamnesia. Whether you're looking to pick up your first device, replace an old vaporizer, or simply upgrade your current setup, DaVinci's got you covered.
DaVinci IQC
The DaVinci IQC is a high-performing portable vaporizer that allows users to make the most of their buds and concentrates. Users can easily dial in an appropriate temperature, thanks to the effortless controls and app connectivity. Once the long-lasting battery has been charged, it takes just 30 seconds to heat up, and you'll be ready to vape.
As well as providing a great portable vaping experience, the IQC also comes complete with a 10mm water adapter that allows users to combine their vaporizer with a water pipe. Enjoy smoother and cooler pulls, no matter where you are, with the DaVinci IQC.
DaVinci IQ2
The DaVinci IQ2 is often referred to as the "next step in vape technology", and for some great reasons. This vaporizer has both the looks and the technology to stand out from the crowd. Users can make the most of both herbs and concentrates with this device. Plus, thanks to state-of-the-art cooling materials, the IQ2 produces vapor that's around 50% cooler than other models. If that's not enough to tempt you, the IQ2 also has an impressive futuristic LED display that's housed in a brushed aluminium shell.
Moreover, with the accurate dosing feature, you can dial in your ideal temperature and track the amount of cannabinoids you inhale per draw and per session with the accompanying app. So if you're looking to microdose, this is an invaluable product.
DaVinci MIQRO
Sleek and lightweight, the DaVinci MIQRO is geared to allow users to fully enjoy the herbs of their choice. The MIQRO makes the perfect entry-level vaporizer, as it's budget-friendly and offers plenty of bang for your buck. The precision controls can be used to dial in accurate temperatures, and there's also a Boost and SMART PATHS mode, both of which ensure you're getting the most out of your herb. Taking just 39 seconds to heat up, users will be enjoying smooth and satisfying pulls in no time.
Weighing just 100g and fitting comfortably in the hand, the MIQRO is extremely portable. Users also have the option of switching out the mouthpiece for one that suits their preferences.
DaVinci MIQRO Flat Mouthpiece
Want something a little more discreet than the standard mouthpiece for your MIQRO? The Flat Mouthpiece from DaVinci could very well do the trick. Sitting low at the top of the device, this accessory is perfect as a backup as well as a replacement. Click the original mouthpiece off and fit the Flat Mouthpiece into place. Made from 100% zirconium ceramic, this mouthpiece supports smooth pulls for the purest flavour. And if you want to switch back, that's no problem!
Explore the full DaVinci range today
The above products represent just a sample of what DaVinci is capable of. If we've piqued your interest with our selections, be sure to head to the Zamnesia Vaporshop to get your pick of all the DaVinci vaporizers and accessories you can think of. Customise your vaping experience and enjoy great flavours and potency with the innovative products from DaVinci.