Blog


5 min
What To Do When You Can't Fall Asleep?

5 min
Poor sleep can have a detrimental effect on our daily lives. In this post, we explore some popular products to help you fall asleep faster and wake up feeling rejuvenated and energetic.
A good night's sleep is the basis of a healthy lifestyle. Unfortunately, sleep disorders affect up to 70 million people in the US alone, and many more across the world.
THE BEST PRODUCTS TO IMPROVE THE QUALITY OF YOUR SLEEP
So, what exactly can you do if you have trouble sleeping? In this post, we look at 6 ways to fall asleep faster and improve your overall sleep quality. For more natural sleep aids, click here and remember to bookmark our blog for future articles like this.
Note: If you experience any problems sleeping, always consult your doctor before trying any new medication or treatment. The information in this article is designed to inform and shouldn't be taken as medical advice.
1. MELATONIN PLUS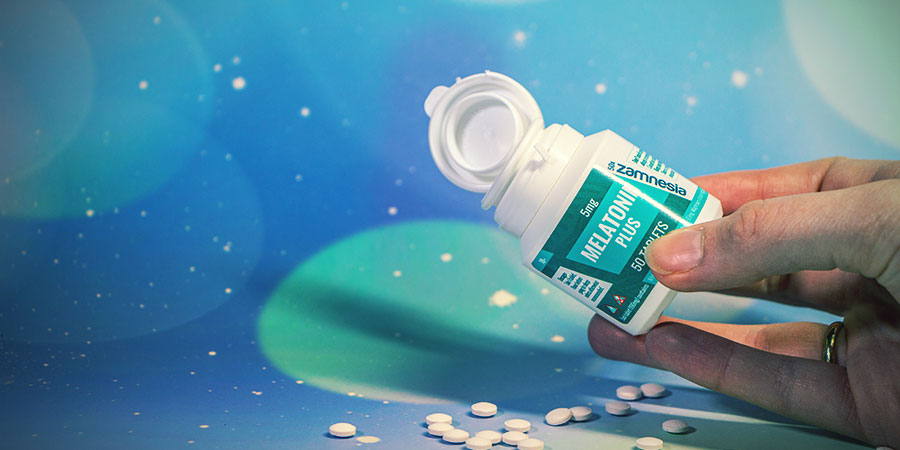 Zamnesia's Melatonin Plus is a natural melatonin supplement which is specially designed to help individuals with sleep problems get to sleep faster and enjoy a better quality of sleep in general.
Melatonin is an endogenous hormone produced in the pineal gland. This hormone is uniquely important as it mediates other substances in our body and regulates our circadian rhythm.
The circadian rhythm is characterized by an internal 24-hour "clock," also referred to as our biological or "body clock," which plays an important role in helping us fall asleep and subsequently wake up.
There are many things that can alter melatonin levels in our bodies. For example, we tend to produce less melatonin when it's light, after which levels spike during dark hours. Other factors like jet lag, exposure to light and poor vision can also affect the production of melatonin.
Melatonin helps to regulate menstruation in women and is also believed to change in the amount produced as we age. Additionally, melatonin boasts antioxidant benefits and has been cited for its positive impact on the immune system.
Research suggests that melatonin can help people regulate their sleep-wake cycle and achieve a better quality of sleep. Studies have also shown that when taken for short periods of time (days or weeks), melatonin can decrease the sleep latency phase, making it easier to fall asleep. Short-term use is also said to increase the number of average sleeping hours and boost daytime alertness.
Our Melatonin Plus contains 50 tablets of natural melatonin. It is available in 3mg and 5mg doses and works as a great alternative for those struggling to sleep at night, regardless of how tired they feel.
Melatonin Plus is ideal for shift workers, frequent travellers who suffer from jet lag, or anyone else who has trouble getting some shut-eye at the end of the day. For best results, make sure you prepare your body for "sleep mode" by turning off the lights, shutting down electronic devices and following a standard nighttime routine.
2. BLIND SPOT 3000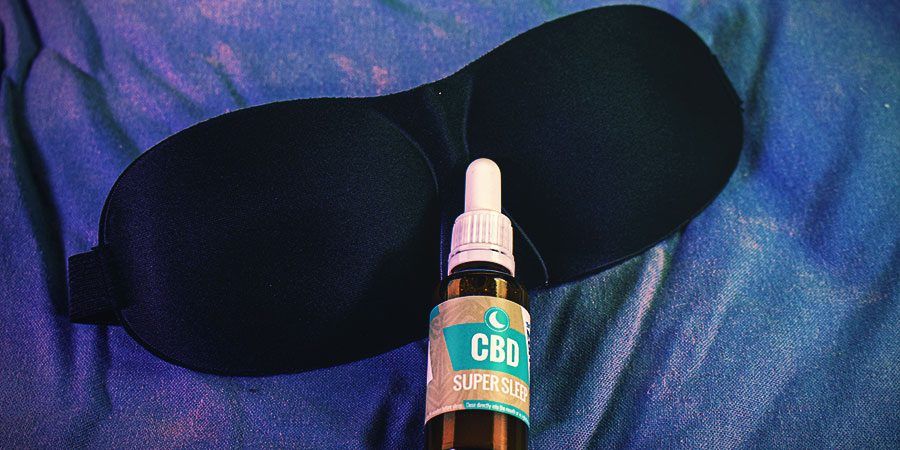 The Blind Spot 3000 is as simple as it is effective. This comfortable sleep mask is an ideal accessory for getting into a state of deep relaxation and preparing yourself for a well-deserved night's rest.
This exclusive mask is made from soft, flexible foam and comes complete with adjustable straps. This allows you to conform the product to fit your face comfortably, while still encouraging proper air circulation. It also features Passionflower cut-outs for your eyes, allowing you to keep your eyes free if you prefer.
The Blind Spot 3000 provides a complete black-out experience, even in well-lit settings. Plus, it comes with a set of earbuds to achieve complete silence and relaxation. Together, this makes for an extremely simple sleeping aid that helps you to eliminate as many distractions as possible and focus on winding down.
The Blind Spot 3000 also comes with a resealable pouch and easily fits into a pocket or bag, making it convenient for an on-the-go lifestyle. The mask is ideal for frequent travellers or anyone who just wants to sit back and switch off. If you suffer from light sleeping issues, this is a simple solution that may produce great results for a reasonable price. The Blind Spot 3000 is versatile and makes for an excellent solution to your meditation regimen.
3. PASSIONFLOWER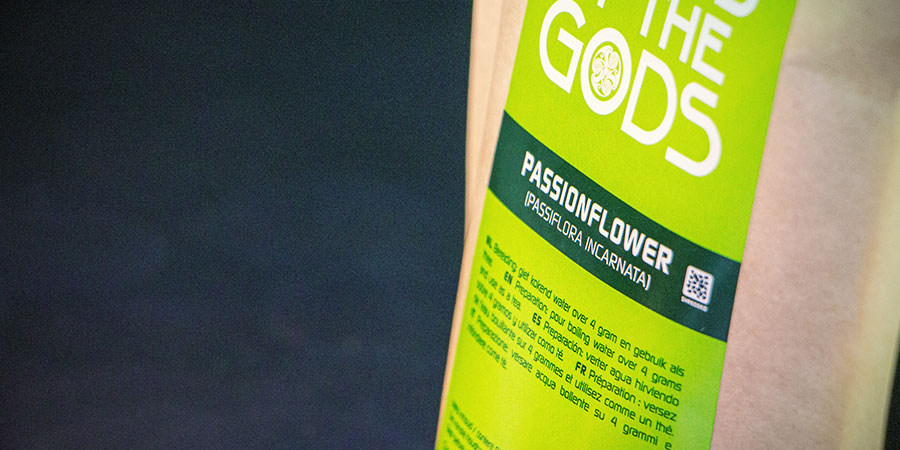 Passion flower, also sometimes called passion vine, refers to a group of roughly 5000 plant species. Most species are found throughout South America, South and East Asia and New Guinea.
The leaves and roots of some varieties of passion flower have long been used in traditional medicine by Native Americans and were later adopted by European colonists. Most commonly, the leaves of the passion flower are brewed into a tea that is used to treat conditions like insomnia and epilepsy.
The medicinal outcomes of certain species of passion flowers have been studied to some extent. For example, a 2001 study found that passionflower was as effective as oxazepam in treating generalised anxiety disorder, with less short-term side effects.
Zamnesia's Passionflower blend is made from the leaves of the passiflora incarnata and is suitable for treating insomnia and improving overall sleep quality. The blend comes in 80 gram packs which yields multiple doses. Passionflower can be made into a tea by simply adding a teaspoon of the blend to hot water and drinking before bed.
Up until the late 1970s, passion flower was available as an over-the-counter sedative and sleep aid in the US. However, it was later removed from the market as its safety and effectiveness had not been determined.
Passion flower is generally considered a safe sleep aid when taken orally in small amounts. However, it has been noted to produce some side effects, including dizziness, confusion, irregular muscle action and coordination, altered consciousness, and inflamed blood vessels. Passionflower may also sustain contraindications with other medicines.
4. LAVENDER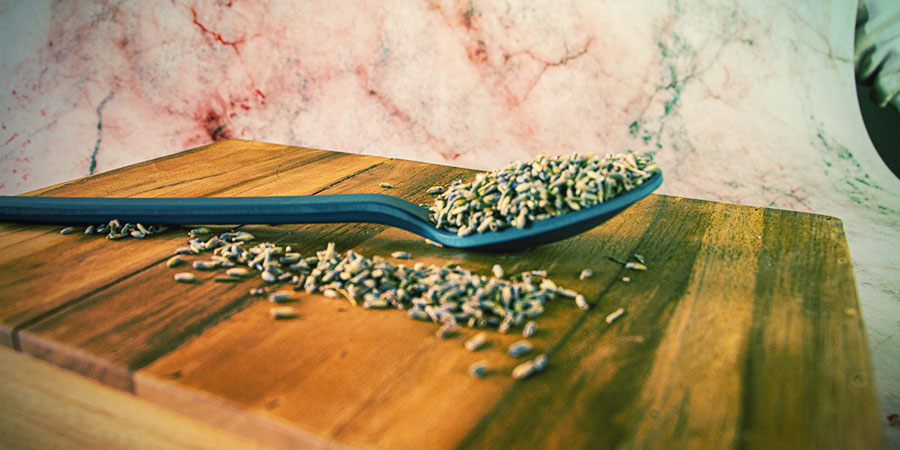 Lavender has a rich history in natural and alternative medicine, boasting antiseptic and anti-inflammatory properties with a wide array of medical benefits.
The lavender genus includes roughly 45 varieties, all of which belong to the mint family. They are flowering plants which are noted for their numerous applications in the culinary and medicinal industries.
Lavender is predominantly grown for its use in essential oils. The resulting product contains a diversity of extremely aromatic terpenes like linalool, linalyl acetate, camphor, eucalyptol, caryophyllene, and many more.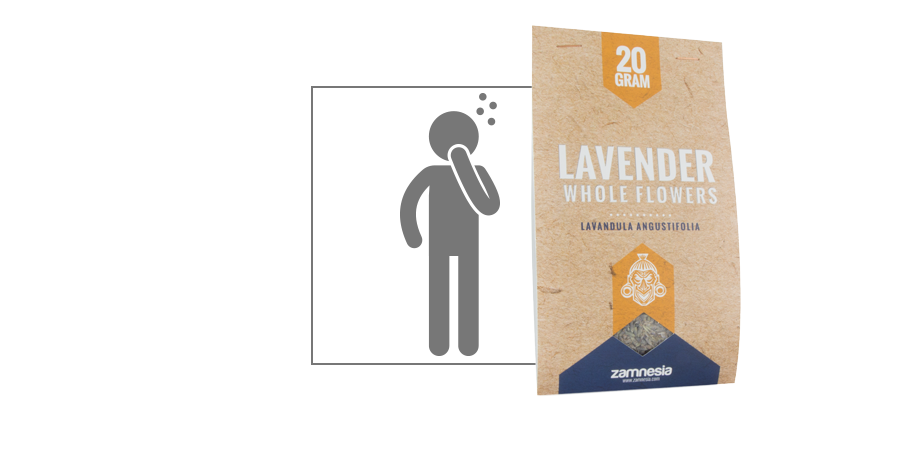 Lavender is also used as a condiment in cooking. It can be infused into recipes for everything from sweet treats and savoury dressings/oils to honey and tea. Lavender is also renowned for its calming and relaxing effects, which is why it is often used in fragrances and cosmetics, such as balms, bath products, creams and lotions.
Zamnesia's special lavender blend is made from whole flowers from the Lavandula angustifolia variety. We take the utmost precautions to ensure the highest quality ingredients in all of our herb blends, and this is no different. Zamnesia lavender can be infused into teas, included in meals or vaporized using a herb vaporizer.
Our lavender blend is particularly great for situations when you need to unwind and relax. Whether you've gone through a stressful experience or you just want to tune out at the end of a long day, this blend provides intense relaxation and calm.
Whether you choose to spice up some of your favorite recipes, make a unique herbal infusion or vaporize, be sure to give lavender a try today. Packets contain 20 grams of dried flowers. Recommended vape temperature is 130°C.
5. LEMON BALM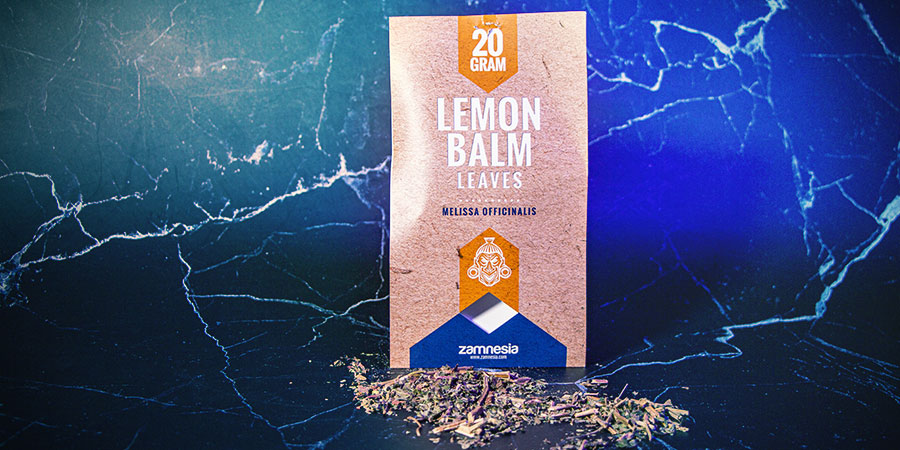 Lemon balm, commonly known just as "balm," is another classic herb that has been used for millennia.
With a rich history in traditional medicine, lemon balm (Melissa officinalis), is native to South-central Europe, the Mediterranean Basin and Central Asia. As the name suggests, the leaves of the plants give off a lovely, yet subtle lemon aroma.
The leaves of lemon balm are used extensively in teas, as a herb and as a flavouring in cooking. It is also used to attract bees in honey production and is made into an essential oil.
Lemon balm is often prescribed in Austrian and German medicine to treat disorders of the gastrointestinal tract, nervous system, liver, and bile. In alternative medicine, balm is prescribed as an effective sleep and digestive aid.
As far back as the middle ages, lemon balm was used to treat anxiety, reduce stress, promote sleep, stimulate appetite and ease the pain/discomfort associated with digestive issues.
Although few studies have looked at lemon balm in isolation, some research has shown that it effectively reduces anxiety and promotes sleep when used simultaneously with other calming herbs like chamomile or hops.
One study in particular found that over 80% of participants with minor sleep problems reported improved sleep after taking an herbal combination of lemon balm and valerian.
Like our lavender blend, our lemon balm is ideal to use in teas, cooking, or for vaporization. Packs contain 20 grams and contain melissa officinalis leaves. Order yours today for a long, deep, and rejuvenating night's sleep!
6. ZAMNESIA SUPER SLEEP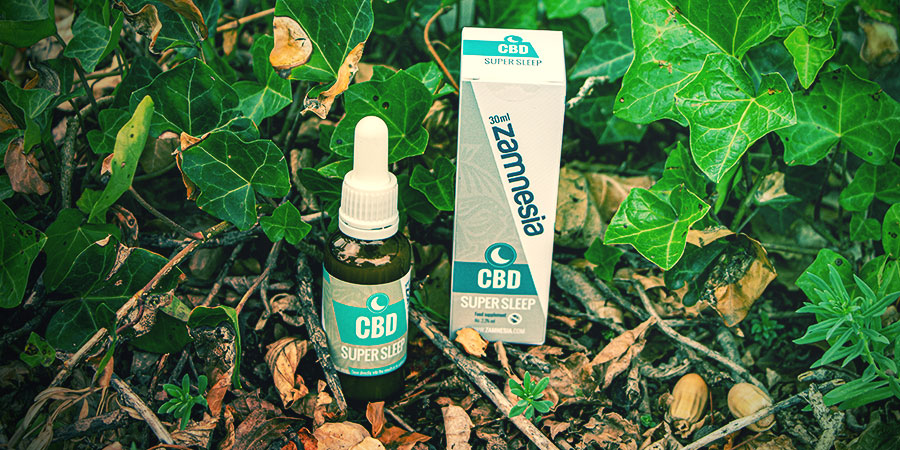 The Super Sleep is the latest addition to the wide range of sleep aids developed by Zamnesia's sleep experts. Whether you struggle to fall asleep or suffer from overall poor sleep quality, Zamnesia Super Sleep is here to help.
This unique product contains both melatonin and cannabidiol (CBD) in a liposomal formula designed to help you fall asleep faster and wake up feeling refreshed and rejuvenated.
Unlike other popular sleep medications, Zamnesia Super Sleep offers a non-habit forming and natural alternative. Melatonin, as we saw earlier, is well known to help people fall asleep faster and achieve a better night's rest once they do.
CBD, a major cannabinoid found in cannabis and hemp plants, is also believed to be a powerful, natural sleep aid. Additionally, CBD displays a wide variety of potentially positive effects on our health, including those as a/an:
anti-inflammatory
antioxidant
neuroprotectant
anxiolytic
antidepressant
analgesic
anti-psychotic
Unlike melatonin, CBD might not actually induce sleep on its own. Instead, it contributes to a more consistent, restful sleep experience and REM phase rhythm, leaving users feeling revitalised when they wake up.
Combining these two compounds in a liposomal formula promises simple, fast and effective relief from sleep-related issues like insomnia and jet lag.
Finally, the liposomes (tiny sacs or bubbles made from phospholipids) in the formula help ensure that the CBD and melatonin in Super Sleep are delivered quickly to the parts of the body where they're needed most.
In effect, the Super Sleep oral formula by Zamnesia helps users get to sleep faster and simultaneously benefit from a deeper, more restful sleep experience.
Written by: Steven Voser
Steven Voser is an Emmy Award Nominated freelance journalist with a lot of experience under his belt. Thanks to a passion for all things cannabis, he now dedicates a lot of his times exploring the world of weed.

Find out about our writers
---