Blog


4 min
Top 5 CBD strains of 2016

4 min
We have taken a look at what the world of CBD has to offer and handpicked five of our favourites. They are sure to keep anyone seeking CBD happy!
The last few years have seen a huge rise in the demand for CBD dedicated cannabis seeds. Understandably so; science is showing more and more that CBD has therapeutic potnetial. The seed banks of the world have not let this go by unnoticed and are actively working to produce some high-quality strains with a potent CBD content. We have put together a list of the top 5 CBD stains for 2016, helping get CBD into the hands of those that seek it.
A LITTLE BIT OF INFO ON CBD STRAINS
As the name would suggest, CBD cannabis strains have been specifically bred to contain high amounts of CBD – often either equal or in much greater quantities than THC. However, there is a distinction between CBD strains of cannabis and CBD oil. Although CBD cannabis strains contain large amounts of CBD, they still contain significant amounts of THC, causing a high. CBD oil, on the other hand, contains no THC and cannot cause a high. It is also worth noting that CBD counteracts the psychoactive effects of THC, making it important to look at the ratio of CBD to THC. Generally, the higher the amount of CBD in comparison to THC, the better. A CBD content of 4% or higher is considered to be strong.
OUR TOP 5 CBD CANNABIS STRAINS
5. CBD-Chronic (Serious Seeds)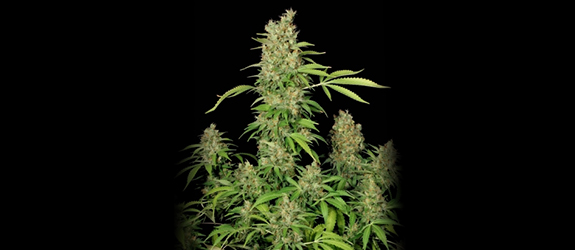 CBD Chronic is Serious Seed's first dedicated CBD Strain, and from our chat with them at Spannabis 2016, it isn't likely to be their last. New for 2016, CBD-Chronic combines the classic flavour and characteristics of the original Chronic, with the therapeutic CBD power of Remedy. The result is a reliable, easy to grow strain that produces a CBD/THC ratio of 1:1.
Averaging a content of 5.8% CBD and 5.4% THC, CBD-Chronic offers users a balanced high that doesn't get in the way of your day. It allows the user to go about their normal business while benefiting from the effects of CBD. In terms of flavour, CBD-Chronic has an earthy, yet slightly sweet taste and aroma.
According to serious seeds, when growing indoors, it is a good idea to let her sit in the vegetative state for 5-6 week before flowering. When flowering, she will take roughly 56-63 days to become ready for harvest – which can yield up to 600g/m² in optimal conditions. Outdoors, CB-Chronic is usually ready for harvest around mid-to-late October.
CBD-Chronic cannabis seeds are available from the Serious Seeds section of Zamnesia.

4. Fast Eddy Automatic (Royal Queen Seeds)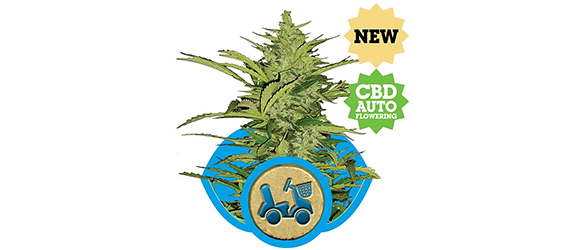 A very interesting development from Royal Queen Seeds, Fast Eddy is one of the first CBD auto cannabis strains to hit the market. She offers growers an easy to manage plant that isn't bound by light cycles, allowing for multiple CBD rich harvests a year – a huge advantage for those looking for a constant supply of CBD.
A mix of Cheese x Juanita la Lagrimosa x Ruderalis, Fast Eddy Automatic boasts a high CBD content combined with a THC content of 9%. Like most CBD strains, the high offered is very functional while remaining therapeutic at the same time. Her complex genetic background gives her a pungent, cheese flavour that rides an undertone of spiciness.
One of the main draws of Fast Eddy Automatic is her auto characteristics, able to go from seed to harvest in 8-9 weeks. This allows for super quick turnarounds or CBD-rich bud, with each plant capable of producing 80-130g outdoors, or up to 450g/m² indoors. She also stays relatively small, only growing up to 1m, keeping things stealthy and compact.
Fast Eddy Automatic cannabis seeds are available from the Royal Queen Seeds section of Zamnesia.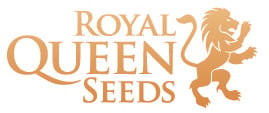 3. CBD Bomb (Bomb Seeds)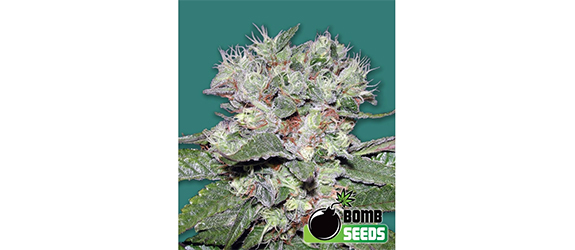 Aptly named CBD Bomb, this strain is just that: an explosion of potent CBD goodness. She is a cannabis strain that has been over three years in the making, being constantly refined and honed until the breeders at Bomb Seeds were happy with their creation. The result is a potent strain that focuses on relaxing the mind and body without getting in the way of day-to-day living.
CBD bomb produces a sour and sharp citrus flavour that accompanies the earthier and pungent undertones of a Skunk. As mentioned, the high she induces is not overbearing, allowing the user to relax without getting bogged down in the apathy a THC heavy strain can cause. As such, she is a great choice for all-day use.
When it comes to growing CBD Bomb, even novice growers will be able to get results. She is an easy to grow strain, offering users up to 450g/m² after 56-63 days of flowering. As she is quite resilient, she can also be subjected to advanced growing techniques with relative easy, making it easy to push her to her full potential in the right hands.
CBD Bomb cannabis seeds are available from the Bomb Seeds section of Zamnesia.

2. Super Silver Haze CBD (Greenhouse Seeds)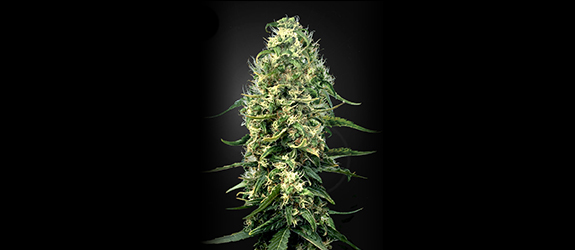 Greenhouse Seeds have taken their famous Super Silver Haze strain and mixed it with a secret high CBD parent, producing an all-new CBD focused variety. Super Silver Haze CBD maintains many of the much-loved aspects of her Haze namesake – including mouth-watering citrusy flavour - but repackages it all in a much more mellow and therapeutic experience.
The CBD/THC ratio of Super Silver Haze CBD sits at 1:1, with the actual content of both cannabinoids able to vary between 8-14%. It is possible for the ratio to go higher, with certain phenotypes able to produce even more CBD, but she always produces at least 1:1. The high on offer stays true to her sativa heritage, inducing a light and pleasant cerebral high combined with the power of a high CBD content.
As Super Silver Haze CBD is predominantly sativa, you can expect a flowering time of roughly 11-12 weeks. However, for this long wait, you will be nicely rewarded with a pretty impressive yield – up to 800g/m² in fact. Outdoors things go into overdrive, with Super Silver Haze able to produce up to 900g/plant of CBD goodness – being ready for harvest in mid-October.
Super Silver Haze CBD Seeds are available from the Greenhouse Seeds section of Zamnesia.

1. CBD Therapy (CBD Crew)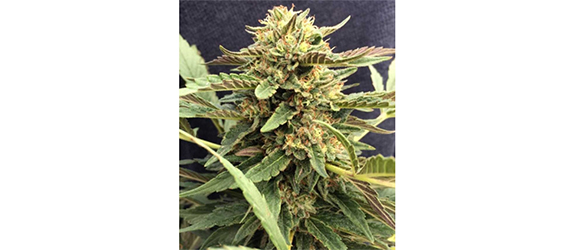 Without a doubt, the best CBD strain of 2016 is CBD Therapy by CBD Crew. CBD Crew were one of the first organisations to be set up for the sole pursuit of creating CBD-rich cannabis strains, and as such, they are extremely knowledgeable when it comes to CBD Breeding – to the point where other seed banks seek their endorsement.
So what makes CBD Therapy so special? Well, it is the first CBD focused strain in the world to achieve a THC/CBD ratio of 1:20+. It is an insane ratio, especially when you consider it has been derived and bred from purely recreational parents. In terms of content, CBD Therapy packs 0.5% THC and 8-10% CBD – a content of which has been verified by multiple labs. The result is a very potent CBD content and ultimately functional high. It is a ratio and content that also makes for excellent concentrate production, offering consistent and therapeutic results.
CBD Therapy is a 50/50 hybrid able to produce yields of up to 500g/m² indoors after just 56-63 days of flowering. The bud she produces can be both sweet and earthy, tantalising the sense without overwhelming them – following suit from the nature of the high.
CBD Therapy cannabis seeds are available from the CBD Crew section of Zamnesia.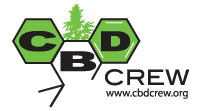 If you are looking for more recreational strains, then we have also put together a list of our top 5 sativa and indica strains for 2016. Check them out!
 
 
 
 
 
 
 

Written by: Josh
Writer, psychonaut and cannabis aficionado, Josh is Zamnesia's in-house expert. He spends his days nestled out in the countryside, delving into the hidden depths of all things psychoactive in nature.

 

 
 
 
 
Find out about our writers
 
---