Blog

5 min
Top 10 Fruits To Grow At Home
5 min
Why bother heading to your local grocery shop when you can grow all of your favourite fruits at home? Whether you're in an apartment with a small balcony or staring out over acres of land, you'll be pleased to know that there are fruits to suit all setups and environments, both indoors and outdoors. Here are our top ten selections.
There's nothing like cultivating your own fruits. Whether you're into making smoothies, enjoy fruit salads, or just want to make smarter food choices, fruit is highly versatile, extremely flavourful, and packed full of vitamins and minerals. So, if you've been buying all of your fruit from your local shop, it's time to change things up! Now you can grow high-quality fruits from the comfort of your home.
What are the best fruits to grow?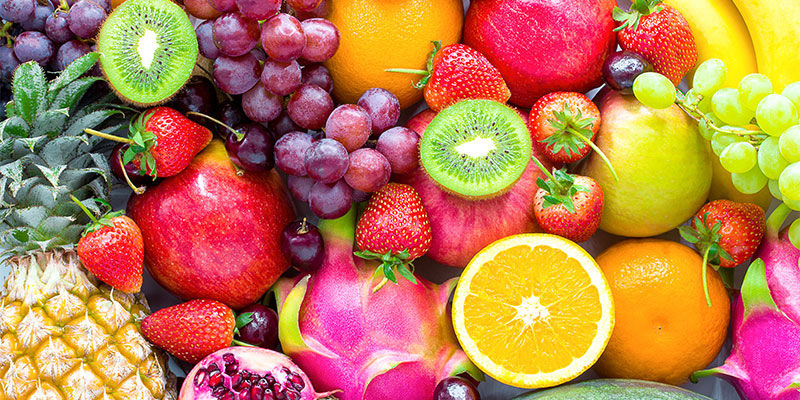 So, which fruits should you pick for your growing project? Of course, as is the case with all plants, there is a varying skill level required. However, there are many different fruits available to grow, even for beginners or those with few resources. If you thought you needed an orchard or vast acres of land, we're very happy to correct you. You'll find that even a pokey balcony or a sun-laden windowsill is enough to grow some impressive fruits. From strawberries and apples to melons and passion fruit, there are many delicious fruits to enjoy. With that in mind, we've picked out ten that you've got to check out.
Top 10 fruit seeds
Here are our top ten fruit seeds you should consider cultivating at home. With just a little maintenance and upkeep along the way, you'll be rewarded with a bevy of berries or a mass of melons! Like any plant project, a bit of patience goes a long way when growing your own fruits.
1. Strawberry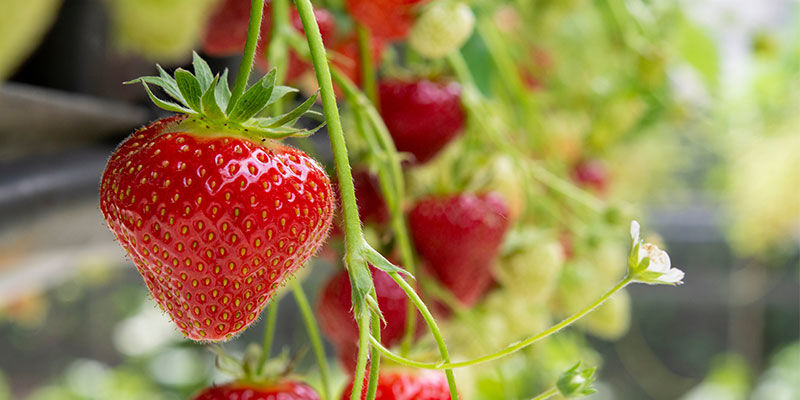 This perennial plant is perfect for placing outside, where it flourishes in both full sun and partial shade. Simply put, the options are plentiful for growers. Sow the seeds around March/April, and the sweet fruits will be ready to harvest in summer. All that's needed is some well-drained soil and some TLC throughout the growing process, and you'll have some ripe strawberries ready for picking. Once harvested, you can enjoy strawberries with cream or create your very own conserves and jams. Overall, this is one versatile and flavourful treat.
2. Melon pear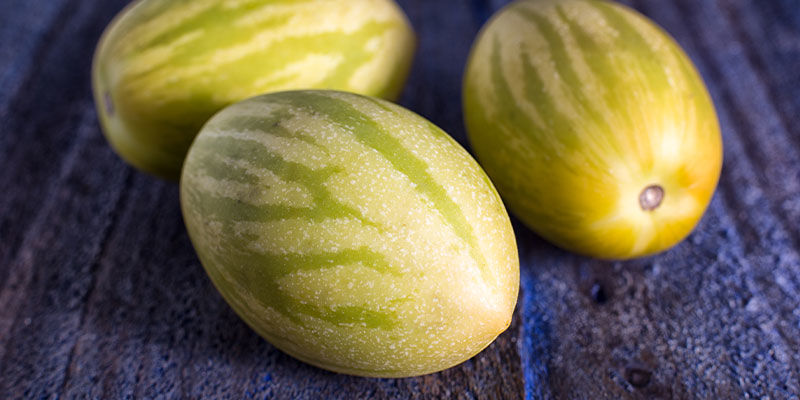 There are few things more refreshing than a ripe melon pear. Sometimes referred to as pepino dulce (sweet cucumber), this sweet fruit has the look and texture of a melon and a succulent, mouth-watering flavour reminiscent of honeydew. However, the fruit fits right in the palm of your hand, making it ideal for on-the-go snacking. In terms of cultivation, all the melon pear needs is full sun, rich soil with a neutral pH, and just a little maintenance throughout the growing cycle to deliver great results. Just keep an eye out for purple streaks running along the side of the pear; this is a surefire indicator that it's ready to harvest!
3. Passion fruit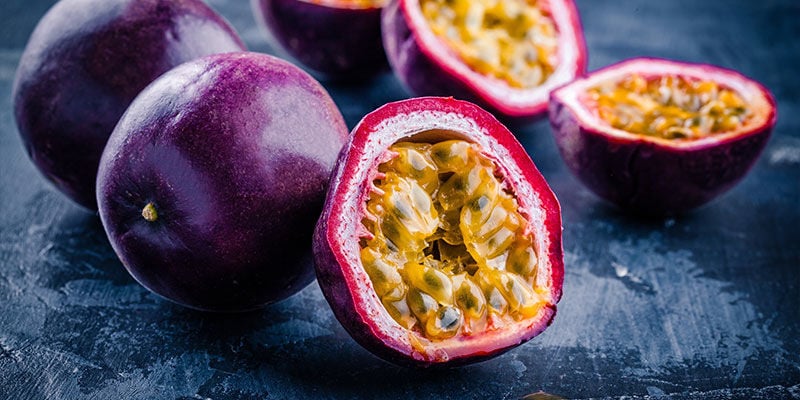 Although this fruit is native to Brazil, that doesn't mean you can't cultivate great-tasting passion fruit at home. This perennial plant performs best in well-drained soil and requires an average temperature of around 20–24°C to really get the best out of it. Start plants off in early spring indoors, then move them outdoors so they can soak up the sun. Passion fruit is a vine-like plant that has the potential to grow to anywhere between 4.5 and 9m tall, so be sure you have enough room before you undertake growing this plant. Once your passion fruit is ready, you can juice it and add it to salads and yoghurts.
4. Kiwano melon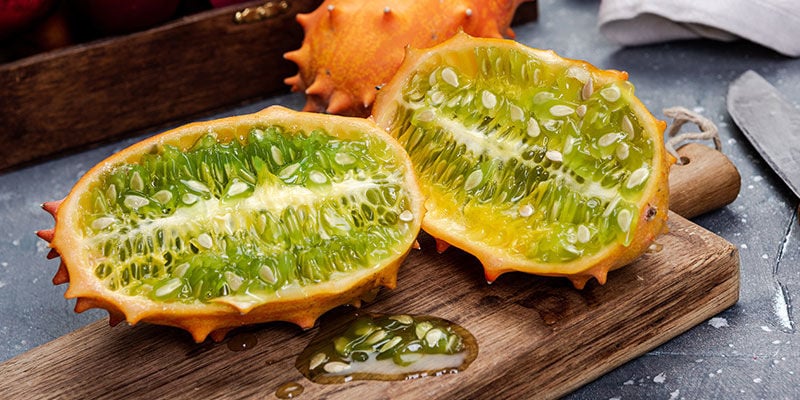 This prickly fruit might seem a little standoffish in appearance; however, like a lot of things in life, it's what's inside that counts! The kiwano melon is bursting with a flavour reminiscent of lemons and bananas, providing sweet citrus notes for all. Get your plants started in a greenhouse and then move them outdoors so they can take full advantage of the light and warmth. Although not hugely demanding, the kiwano melon requires regular upkeep that, while perhaps not suitable for absolute beginners, is unlikely to cause any headaches for more experienced growers. Come late September/October, your kiwano melons will be ripe and ready for picking.
5. Apples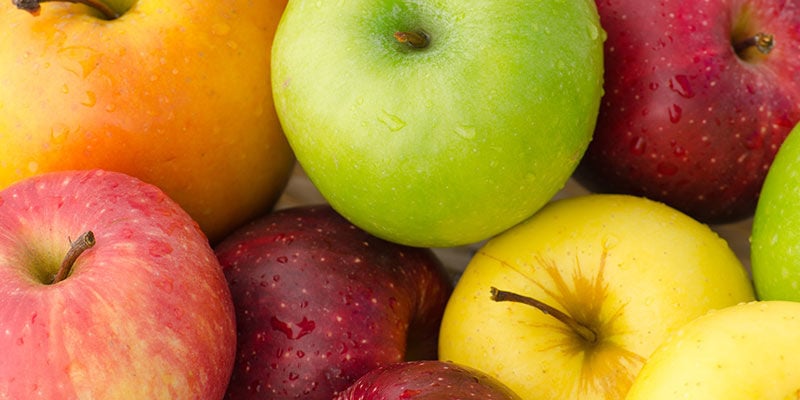 What can we say about apples? As one of the most popular fruits in the world, you certainly know what you're getting into when you grab some apples. Whether you're adding them to a fruit salad, making your own juices, or baking a sweet apple pie, there's no mistaking their versatility as a fruit. When it comes to cultivating apples for yourself, there are many different options for growers. Apple trees can be grown in pots if you're short on space, or you can sow seeds directly into the soil and grow a monster of a plant. This plant needs to be well-maintained and fed throughout its entire life cycle. By pruning, you can expose parts of the tree to more light so that more energy can be put into producing sweet apples. Come September/October, your apples will be ready to be picked. Simply take an apple into your hand and lift it. If ripe, it will easily come away from the plant.
6. Watermelon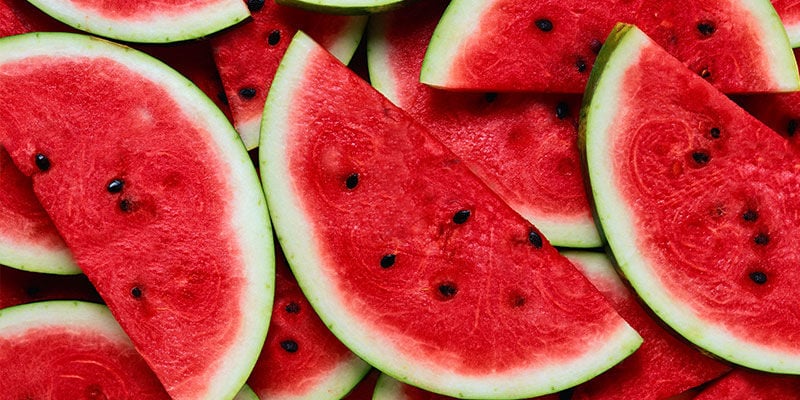 There's no denying the refreshing flavour of watermelon. Perfect for pairing with breakfast, as part of a fruit salad, or even as an ingredient in smoothies, watermelons are delicious and make for a great growing project. While they might be a little more "hands-on" compared to some of the other fruits on this list, a little preparation goes a long way with watermelons. Whether you're looking to grow them in pots or garden beds, there are plenty of options. Start them under glass in March/April and let them flourish over the summer months. Come late July to October, you'll be met with a bevy of green-skinned fruits.
7. Blueberries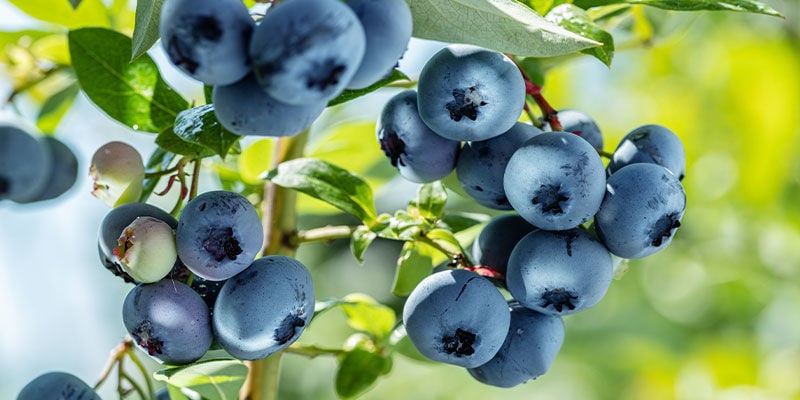 The blueberry plant is a perennial flowering shrub that results in tasty, small fruits. Often referred to as a "superfood", blueberries are packed full of antioxidants and vitamins and make for a nutritious, low-calorie treat. Perfect for snacking or making blueberry pancakes, there's plenty to love about these deep blue beauties. When it comes to growing them, it's a relatively easygoing affair. The most important factor to remember is that blueberries require acidic soil. So be sure to use a substrate with a pH level of around 4.5–5.5, and they'll perform effortlessly. Just be sure to water the plant often and thoroughly. Sow your seeds in the early months of the year, and come July–September, there'll be plenty of blueberries for you to enjoy however you'd like.
8. Lemon apple cucumber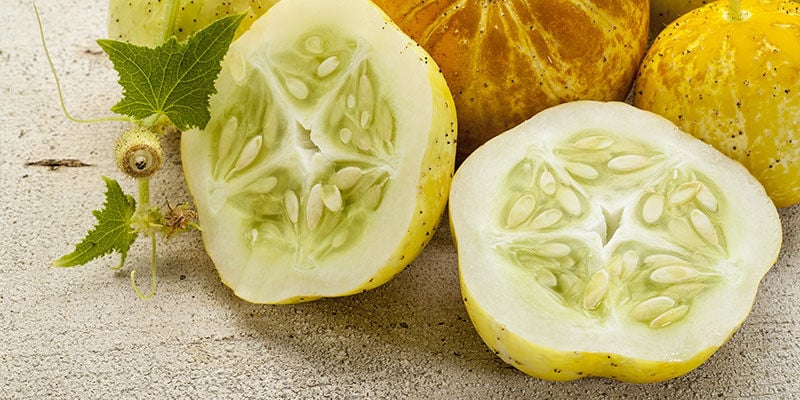 With a flavour that's slightly sweet and very moreish, the lemon apple cucumber is ideal for adding something a little different to your salads, meals, or to your general snacking. There are plenty of uses for this fruit. All you need to do is get seedlings started under glass around April–June, and you'll have a hefty harvest of lemon apple cucumbers come late summer. These fruits perform best when exposed to long, humid days under full sun, with warm evenings too. Because of this, they're susceptible to frost and colder conditions, so be sure they don't outstay their welcome outdoors in the later months of the year.
9. Dragon fruit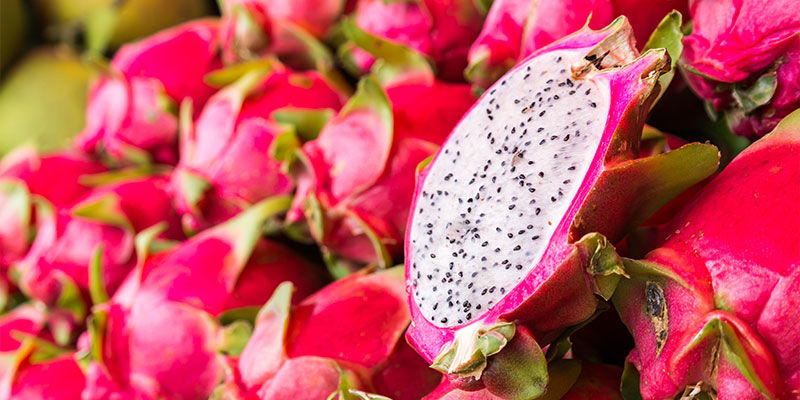 Whether you know it as pitaya or dragon fruit, there's no denying the sweet flavours that this eye-catching fruit brings. Described as a tasty mix of pear and kiwi, the dragon fruit is versatile and a key ingredient in many smoothies and salads; it's even a massively popular ingredient in some ice cream. As a fruit native to Mexico and South America, it should be no surprise that dragon fruit responds best to warmer climates. Be sure to pick a sunny spot, provide some rich soil, and keep a regular maintenance schedule. This is one fast-growing fruit that can be ripe and ready to pick just one month after flowering. However, this varies depending on the conditions in which your plant is grown.
10. Charentais melon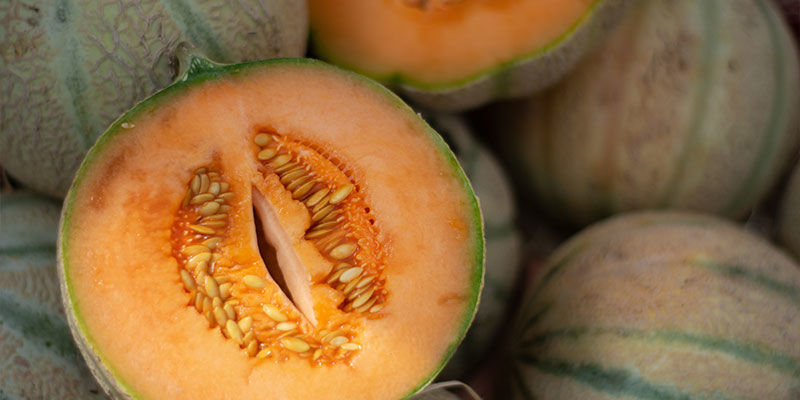 Last on our list is the Charentais melon, otherwise referred to as "Cucumis melo", which is a fresh, sweet, and tasty fruit that's perfect for starting your day with. It is also an easygoing plant to grow! Get the seeds started off indoors or in a greenhouse, then transplant them into bigger containers or directly into the ground so they can fully flourish in the sunlight and warmth of the summer months. Be sure to keep them watered and well-maintained, and these melons will deliver the goods. Charentais melon plants need a little space, so be sure to position them roughly 30cm apart for the best results. When late summer comes around, your melons will be ready to harvest.
Enjoy the fruits of your labour today
There you have it—ten exceptional fruits that are perfect for growing at home. Though we've merely scratched the surface of the vast world of fruit cultivation, make no mistake; this is a great place to start.
But how can you get started? That part is simple! Head over to the Zamnesia Plantshop and get your pick of the finest fruit and vegetable seeds to begin your growing journey. There you can also pick up all of the accessories you need for a successful growing project. What are you waiting for? Enjoy the fruits of your labour today!