The 5 Best Rolling Papers

2 min
Quality rolling papers are an often overlooking part of smoking weed, but picking the right one can make for a much better experience, and take you one step closer to bliss.
Choosing a decent book of rolling papers is a lot trickier than it used to be. Long gone are the days where the only option was the standard tobacco rolling papers from your local shop. There are now dozens of companies out there, all selling specialised papers specifically for rolling joints- with most of them having their own unique features.
Trying to choose can be quite overwhelming, especially for something that should seemingly be so simple. It can result in many tokers simply sticking with the first brand they ever try, while there is so much more out there!
Before discussing our Top 5, check out this burn test featuring 10 different rolling papers!
our top 5 rolling paper brands
5. OCB ROLLING PAPERS
OCB's X-pert king size rolling papers are a European favourite, and a cornerstone for many seasoned rollers. They are ultra-thin, 100% natural, made to burn slow, and have Arabic gumming – making for some long, fat joints! However, the ultra-thin nature of these papers can make them quite tricky to use for inexperienced rollers.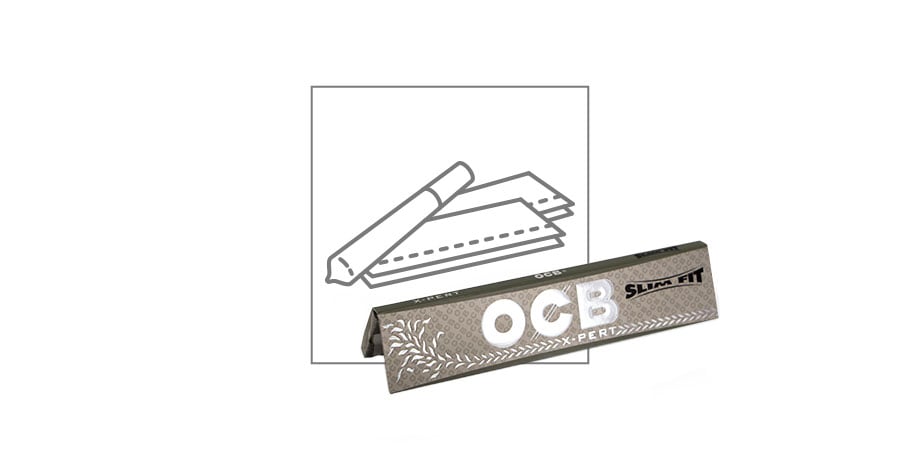 View Product
4. PURE HEMP ROLLING PAPERS
Pure Hemp rolling papers are 100% natural and free from chemicals. That's because they're made from 100% pure hemp. King size unbleached rolling papers by Pure Hemp burn slow and won't taint the taste of your roll-up in the slightest. Even the gum that seals the papers together is 100% natural. Every Pure Hemp rolling paper carries a signature watermark and guarantees a high-quality roll-up every time. Pure Hemp king size unbleached rolling papers are the connoisseur's choice of leaf.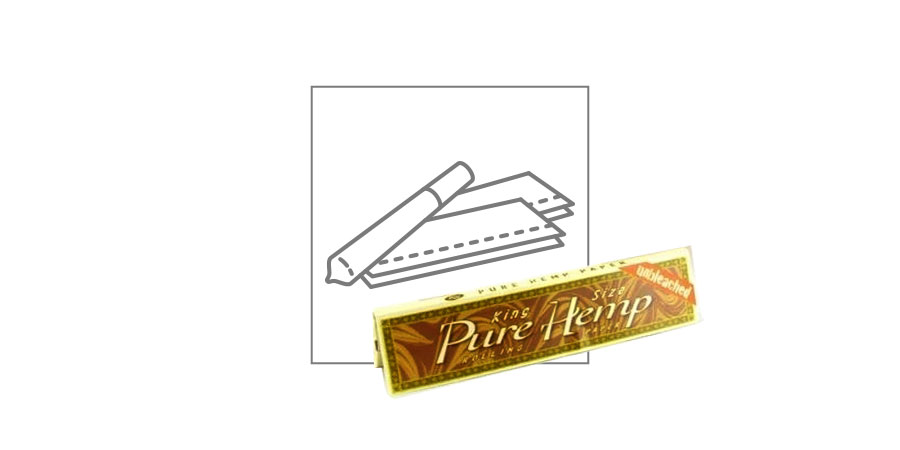 View Product
3. Elements ROLLING PAPERS
Elements king size rolling paper are ideal for those who like slow burning, natural rice paper. There are no chemicals involved in their production, and the use of rice paper means there is very little ash. They offer a much cleaner experience than other rolling papers out there. Elements also has a patented crisscross watermark throughout the paper, to slow the burn down even further; and is folded at the side rather than the middle, to make for easier rolling.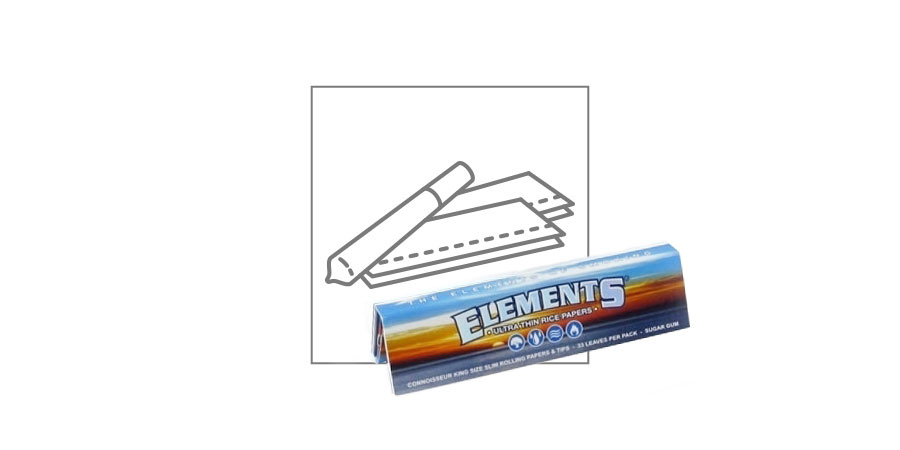 View Product
2. SMOKING DELUXE ROLLING PAPERS
Smoking Deluxe king size rolling papers are super slim, lightweight, and always come in a classy black pack. These are the master rolling papers made from rice and natural gum for decades in Spain. Many have imitated, but none of our competitors has ever created a rolling paper to match the vintage Smoking Deluxe king size rolling paper. You can't buy class, but you can buy a superior rolling paper.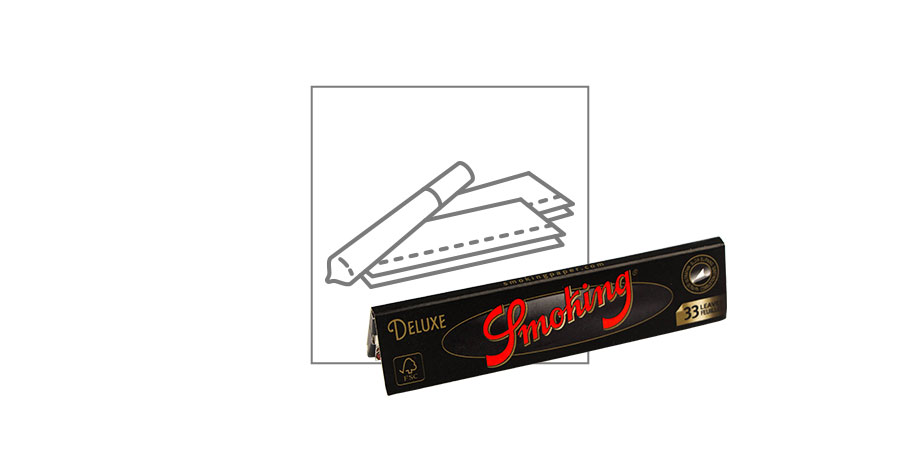 View Product
1. RAW ROLLING PAPERS
RAW's connoisseur organic king sized rolling papers take it to the next level. These are our all-time favourites, and well deserving of any tokers time. RAWs papers are eco-friendly, and made from unrefined, chemical free organic hemp – helping bring out the real flavour of your marijuana. They are also watermarked for a slow burn, produce little ash, are thin, and are light weight. They really have it all.
Even their packaging takes it to the next level, being made from eco-friendly craft paper and held shut with a natural rubber band. The pack top also has inbuilt roaches, for extra convenience.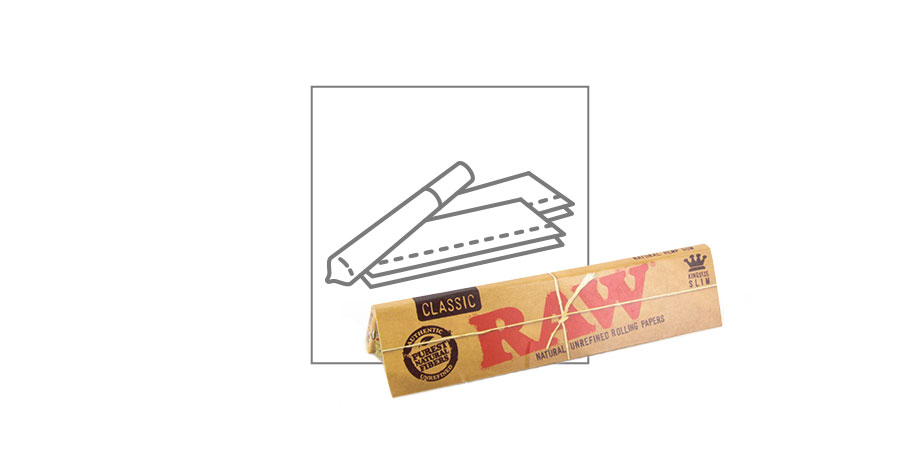 View Product
There you have it! Whilst rolling papers may seem like simple, straight forward products, their quality can have a big impact on your smoke. The above favourites are all good quality, inexpensive ways to ensure you are using the best of the best; and when you consider that a book of papers costs between 1 to 2 euros, it is not much of an outlay to take your joints to the next level. Most of these have been specifically designed to be used with marijuana, and will be a delight in your hand, so check them out!
Written by: Zamnesia
Zamnesia has spent years honing its products, ranges, and knowledge of all things psychedelic. Driven by the spirit of Zammy, Zamnesia strives to bring you accurate, factual, and informative content.

Find out about our writers
---