Our Top 3 Pocket Scales

1 min
If you want to keep track of your cannabis consumption or measure out how much bud your plants are producing, you will need a good set of scales. Here are three worth looking at.
When it comes to buying a set of scales, cannabis users and hobby growers won't put much thought into it, simply picking up any old cheap set. However, in this situation, they may as well not have bothered at all. Scales rely on precise components to give an accurate reading, and the cheap parts used in many generic scale sets, combined with the need for manual calibration, often results in the scales giving inaccurate readings right from the start.
Fortunately, a good set of scales doesn't have to break the bank, and by investing in a tried and tested set with a name behind it, you can ensure you receive great quality, and accurate readings without ever having to worry.
Our Top 3 Pocket Scales
Here are the top three pocket scales here at Zamnesia, each offering solid reliability and accuracy.
3. FUZION MD
The Fuzion MD scales are all about discretion. Disguised in a minidisc case, these covert scales are able to measure up to 100g to an accuracy of 0.01g. In addition to this, the scales have an auto-calibration feature, six weighing modes, and an inbuilt protection from overloading. The Fuzion MD also comes with a small leatherette carry case allowing for safe, discreet, and easy storage, even when on the go.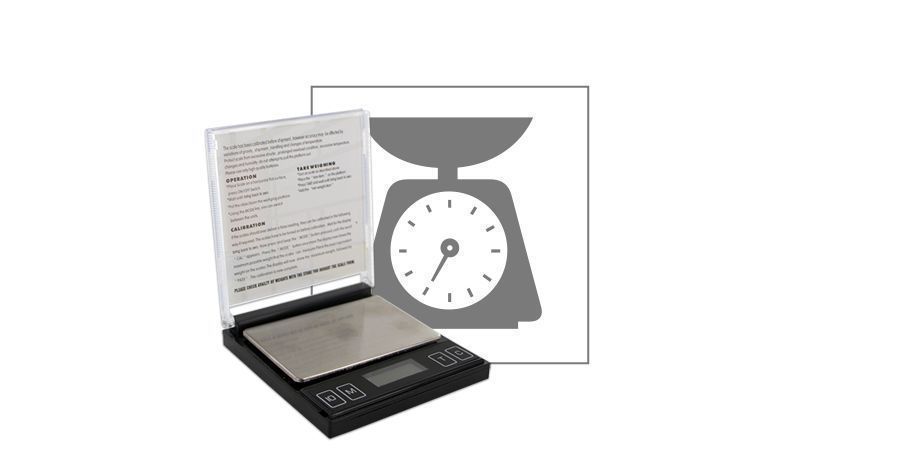 View Fuzion MD
2. FUZION FZ
Created to look like a nondescript black box, the Fuzion FZ combines accuracy, large weight potential, and discretion into one of the best sets of digital scales around. The Fuzion FZ can measure up to 350g in one go to an accuracy of 0.1g, making it ideal for measuring initial harvests. It also features an auto-calibration function, 6 weighing modes, and a 10-year warranty.
View Fuzion FZ
1. Justice Scales JS-100MS
The Justice Scales JS-100MS is a well-rounded set of pocket scales that should meet the needs of most users and hobby growers. It is able to measure up to 100g to an accuracy of 0.01g, is lightweight, has a handy cover, and an easy to read LED display. Combine all this with its low price and 10-year warranty, and it becomes abundantly clear why these scales are so popular here at Zamnesia.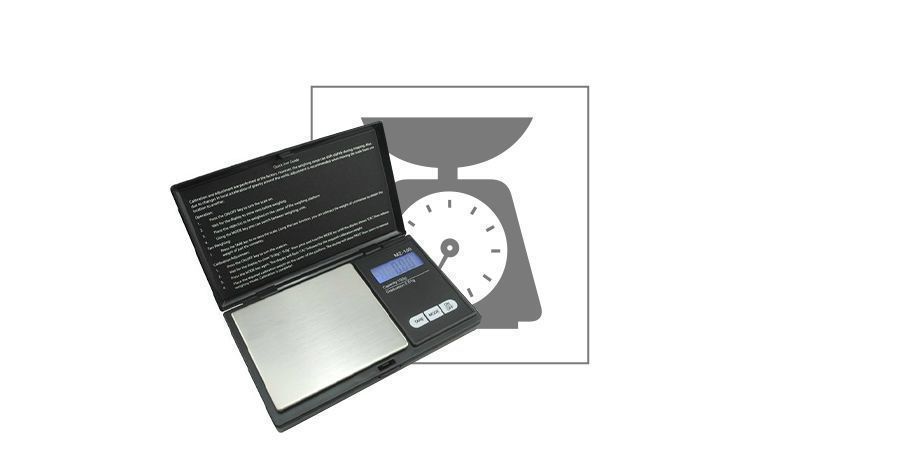 View Justice Scales JS-100MS
As you can see, there is generally a pocket scale to suit ever situation out there. Weighing your bud can be an excellent way to keep track of your use and ensure you are not using up your stash too quickly! When you consider that each of these scales offers a high standard of accuracy without ever breaking above the €20 mark, there is no excuse for buying a set of scales lacking in quality – the only person you will be fooling is yourself!
Written by: Zamnesia
Zamnesia has spent years honing its products, ranges, and knowledge of all things psychedelic. Driven by the spirit of Zammi, Zamnesia strives to bring you accurate, factual, and informative content.

Find out about our writers
---