MB2e MagicalButter Machine Product Review
3 min
Making edibles has never been easier with the MB2e MagicalButter Machine. Explore our review for a full breakdown of its features and extras.
How do you make your cannabutter? It's usually at least a four-step process, give or take. Decarb and grind the herbs, melt the butter, mix in the cannabis, simmer the mixture, and strain the final product.
Making cannabis oil involves a similar number of steps. Decarb, heat your oil of choice, add the herbs, stir, and strain. But what if we told you there is a machine that can do most of the work for you? All you'll need to do is sit and wait. This is where the MB2e MagicalButter Machine comes in. As the name suggests, it can turn your herbs and butter into an all-purpose cannabutter for every edible option.
Some might find that hard to believe, but this is real, folks. And this article should tell you everything you need to know.
MB2e MagicalButter Machine: Features and Extras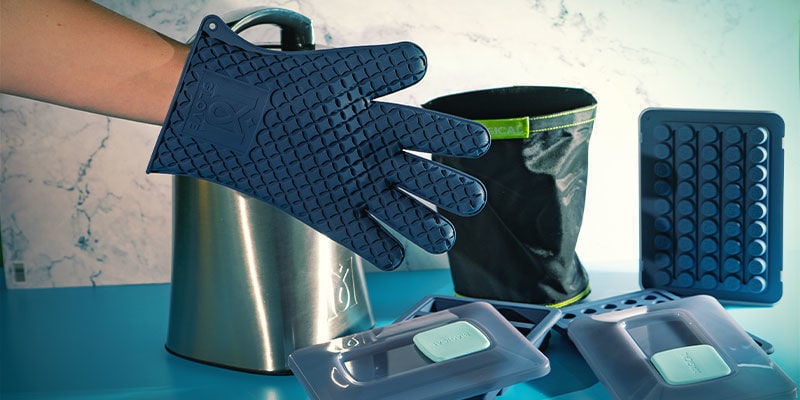 Looking at the MB2e MagicalButter Machine may give you the impression that it's a device of the future. And once you get to use it, you'll realise that it really is.
With just one touch of a button, you get high-quality homemade cannabutter, cannabis oils, and lotions. This is definitely a machine you'll want at your disposal.
Key Features
Made from stainless steel for longevity
Self-cleaning feature for added efficiency
Holds a large capacity of 1.18 litres (equivalent to 2–5 cups per cycle)
Features a microprocessor-controlled programme that automates the production process
A High-Tech Immersion Blender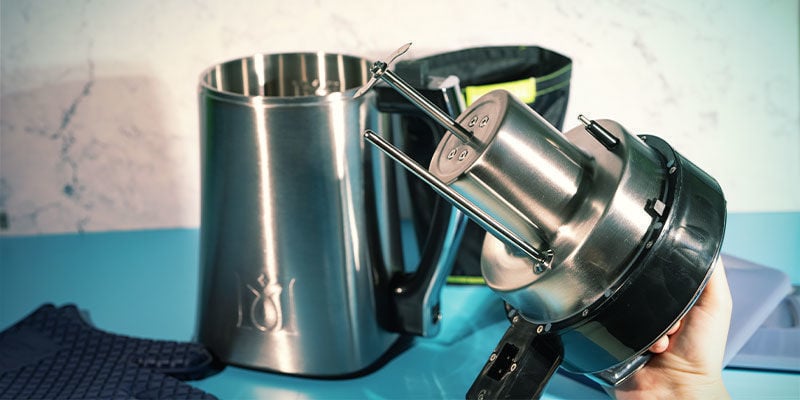 The product description on the MagicalButter website perfectly encapsulates the capabilities of the MB2e. As stated, it's "an immersion blender with a programmable thermostat and heating unit".
However, that's a bit of an oversimplification when you see how efficiently this thing operates. At the top of the machine, you'll find five temperature settings to choose from. That already takes away the worries of possible overcooking and burning.
Right at the bottom, you'll find four timer settings. What's great is that these are programmed according to the product you're making. For cannabis oil, you've got an hour. For cannabutter, two hours; tinctures, four hours. The machine pretty much minimises all possible reasons for you to mess things up.
The fifth button is for both blending and cleaning. Yes, you read that right. The machine is so efficient, it even does the cleaning for you.
Easy and Effortless Infused Products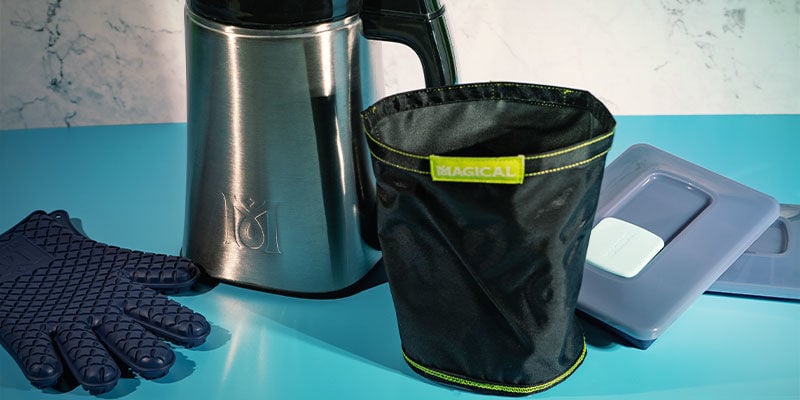 The biggest selling point of the MB2e MagicalButter Machine is how easy it is to make cannabis-infused products from scratch.
But what level of simplicity are we talking about here, exactly? Let's walk through the processes, beginning with making cannabutter.
It's all a matter of taking your ingredients—dried cannabis, lecithin, and butter—and placing them into the machine. You then set your temperature, which is usually at its lowest setting at 71°C (160°F).
The last step would be to set the time at the recommended two-hour mark for butter. Then it's off to the races. Allow yourself to be mesmerised by the rainbow-coloured lighting action at the sides as the machine begins to work.
After it's done, you can go ahead and strain your mixture using MagicalButter's micron bag. Then you can start making your delectable edibles.
Well, how about cannabis oils, you ask? This also requires very little effort, and similar steps.
Simply take your herbs and oil of choice and place them into the pitcher. Put the lid on, set your temperature, and time it for an hour. Then, roll yourself a fat one and toke up as you wait for your finished product.
Once it's done, perform the same process of straining and storing. And voila! You now have your very own batch of cannabis oil you can either share or enjoy yourself.
MB2e MagicalButter Machine: Physical Attributes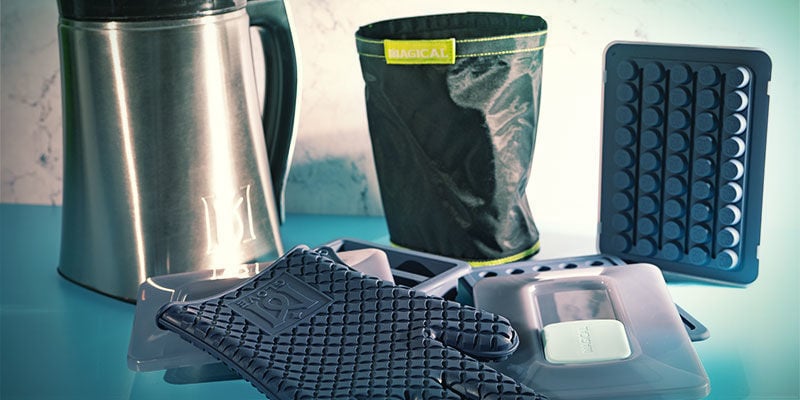 Bulk and size are some of the most distinguishable attributes of the MB2e MagicalButter Machine. It is 14 inches (~35cm) in height, 10 inches (~25cm) in width, and weighs 10 pounds (4.5kg). For a tabletop kitchen appliance, that is quite hefty, and it may take up some space if you're working with a smaller countertop.
But it's all that heft that makes this machine so efficient. With the inner pitcher's depth at 10 inches, you'll be able to make numerous batches of cannabutter or oil in one go.
Upon receiving the MB2e MagicalButter Machine in the mail, you should get the following:
Robust stainless steel pitcher
Purify micron filter 190 for straining
Power cord
Instruction manual
Magical Cookbook (contains recipes for your inspiration)
In Short: MB2e MagicalButter Machine Makes Life Easier
If you're set in your ways and prefer to make your cannabutter and oils from scratch, that's no problem. But if you want to make your life easier and get the job done with little to no effort, let the MB2e MagicalButter Machine help you out.
The MagicalButter brand is known for their exceptional quality, and for pushing the boundaries of product innovation. And the MB2e is a shining example of that.
It's a straightforward machine that takes two to three clicks of a button to get the job done. It's also great for making other herb-infused products outside of cannabis.
Best of all, it's not that pricey. So go ahead and get yourself one of these nifty machines. If you love turning your magic herb into other fine products, you'll definitely enjoy the MB2e MagicalButter Machine.