Mango Haze: Cannabis Strain Review & Information
2 min
Mango Haze is a balanced hybrid with a sativa-like elevating high and tropical flavours. Here is all you need to know about Mango Haze.
Mango Haze is a cannabis hybrid with a powerful sativa-like effect. Connoisseurs love the strain for its long-lasting psychoactive high and the bold and sweet taste of tropical fruits.
CHARACTERISTICS OF MANGO HAZE
Mango Haze is a three way cross of thee award-winning cannabis strains. The well-balanced hybrid brings massive potency to the table and pleases with a tropical, fruity terpene profile. Here is what's known about the genetic origins of the Mango Haze:
| | |
| --- | --- |
| Genetics | 50% Indica / 50% Sativa |
| Parents | Super Silver Haze x Skunk x Northern Lights #5 |
| THC | 24% |
| CBD | Low |
| Flavours | Sweet, Tropical, Fruity, Mango, Haze-y |
| Effects | Happy, Cerebral, Uplifting, Creative, Relaxed, Focused |
Although the exact genetic makeup of Mango Haze is unknown, it is generally believed that it is a cross between a Haze, Skunk #1 and Northern Lights #5. Some think that it could also be a cross between Super Silver Haze and Northern Lights.
Measuring up to 24% of THC, it is a very potent strain with a strong cerebral psychedelic effect. Mango Haze is therefore not recommended for new users or those with a low tolerance for THC. Its flavour profile consists of mostly tropical fruity notes that it delivers in a bold smoke.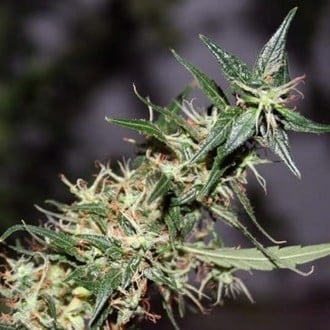 View
Mango Haze (Mr. Nice) regular
Parents: Super Silver Haze x Skunk x Northern Lights Nr. 5
Genetics: 50% indica/50% sativa
Flowering Time: 10-11 weeks
THC: Unknown
CBD: Unknown
Flowering Type: Photoperiod
HOW TO GROW MANGO HAZE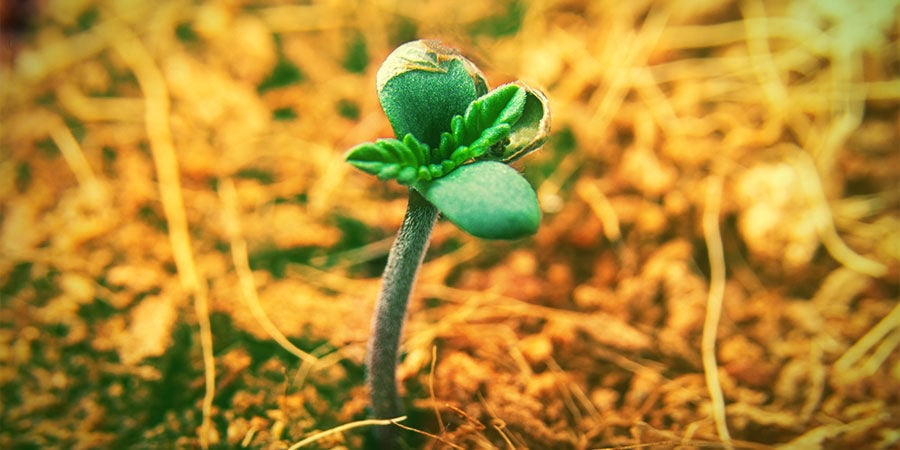 Mango Haze is suitable for cultivation indoors and outdoors, but is not recommended for inexperienced or impatient growers.
| | |
| --- | --- |
| Grow Difficulty | Intermediate / Advanced |
| Best suitable to grow | Indoors / Outdoors |
| Climate | Mediterranean, Warm |
| Variety | Regular |
| Height Indoor | 100–150cm |
| Height Outdoor | Medium |
| Flowering Time | 9–11 Weeks |
| Harvest period (outdoor) | Late October, November |
| Yield Indoor | 450–550g/m² |
| Yield Outdoor | Medium |
Mango Haze isn't one of the easiest strains to grow. One issue with growing this strain can be its long flowering period of 9–11 weeks. When grown outdoors, this puts harvest time to late October or November, making the strain not suitable for colder climates with short summers. For outdoor cultivation, it is doing best in a warm climate such as the Mediterranean.
Grown indoors, the plant won't likely exceed a height of 100–150cm, which makes it comparably manageable, even in smaller tents. A good candidate also for greenhouse cultivation, Mango Haze will develop a large resin-covered main cola that emanates an aromatic scent of tropical mango fruits. Growers can expect respectable yields of 450–550g/m² when growing it indoors, and medium yields in outdoor cultivation.
MANGO HAZE: FLAVOUR AND EFFECTS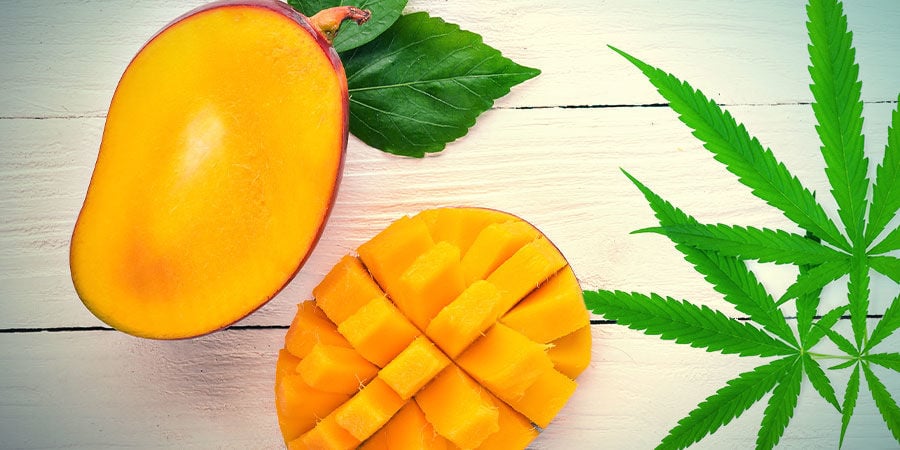 Mango Haze delivers an energetic high that makes the strain ideal as a daytime smoke. As it can produce pronounced psychoactive effects, it is not recommended for users who are prone to anxiety and paranoia.
When smoked, it starts out with an uplifting cerebral high that clears the mind and evaporates any negative thoughts. Its heady buzz fills the user with bouts of creative energy and motivation, making Mango Haze a good smoke to accompany all sorts of activities. It is a good choice for creative work such as making music or playing games, makes for a very good social smoke to share, and is in particular enjoyable for outdoor ventures such as hiking or biking. As its effect is progressing, it is adding a slowly building relaxing body high that balances outthe energetic buzz.
Smokers can enjoy a delicious aroma of sweet mango along with other sweet and tropical notes. On the exhale, it adds to it a hint of earthy Haze.
FINAL VERDICT
Good things come to those who wait: The great elevating high and the sweet tropical flavours of Mango Haze reward the patient grower. A great Haze for the indoors and outright amazing, if you can grow it outdoors in a warmer climate.