Blog

7 min
Jalapeño Pepper: How To Grow And Use
7 min
While not as mind-blowingly hot as, say, the ghost pepper or habanero, there's still plenty to love about the jalapeño. It's arguably many people's first step into the world of spicy foods, but did you know it's also packed with delicious flavour and is effortless to grow at home? If not, you soon will.

As arguably the most popular chili pepper of all time, the humble jalapeño can be found in many foods that require a little extra kick. From shop-bought hot sauces to topping your nachos when you go to the cinema, there's a jalapeño for all occasions.
Often seen as a jumping-off point for those looking to test their spice limit, jalapeños are simply everywhere when it comes to spicy foods. But how about growing them at home? Well, you may be shocked to learn that it's a pretty effortless endeavour. We'll get into this, and so much more, with our overview of how to grow and use great-tasting (and hot!) jalapeños.
What Are Jalapeños?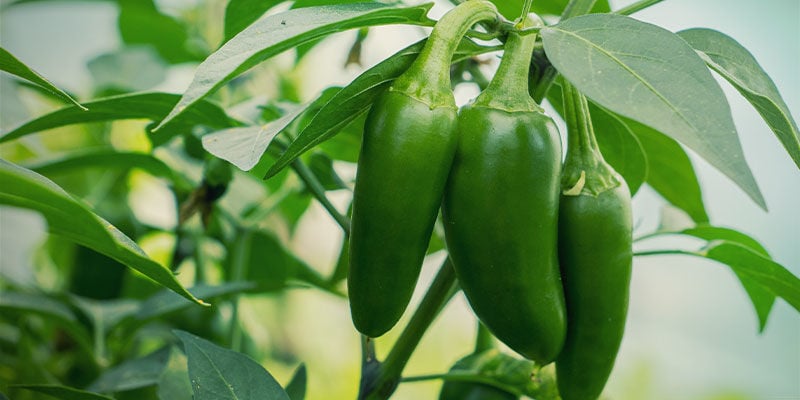 Originally cultivated in the Mexican state of Veracruz, the jalapeño pepper got its name from the capital city of Xalapa. Often measuring in at around 5–9cm in length (with some reaching up to 15cm), the jalapeño is typically picked and served when green.
However, they can be left to mature further, in which case they will actually turn red. It is often noted that the red jalapeño has a much sweeter flavour than its green counterpart. Overall, this is a mildly spicy pepper that adds a nice level of heat to dishes (but more on that later).
Although still commonly associated with Mexican cuisine and culture, the jalapeño has achieved worldwide popularity, and for many great reasons.
Are Green Chilies and Jalapeños the Same?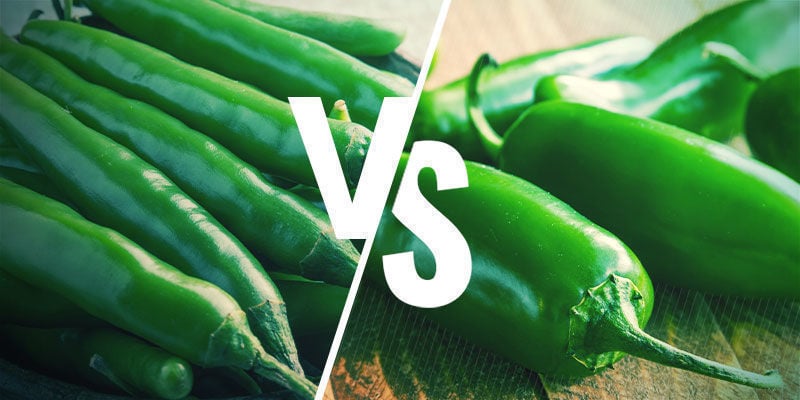 At first glance, it may appear that the term "green chili" is completely interchangeable with the jalapeño. However, the former actually encapsulates a few different varieties, such as Anaheim, cayenne, and the jalapeño. It seems to be a general category for green-coloured chilies rather than a true indicator of their similarities. However, when it comes to the chili connoisseur, when green chilies are mentioned, it is accepted that this is referring to the Anaheim variety. The Anaheim chili is longer than the jalapeño, measuring in at 15–25cm, and provides a much milder heat and flavour.
How Hot Are Jalapeño Peppers?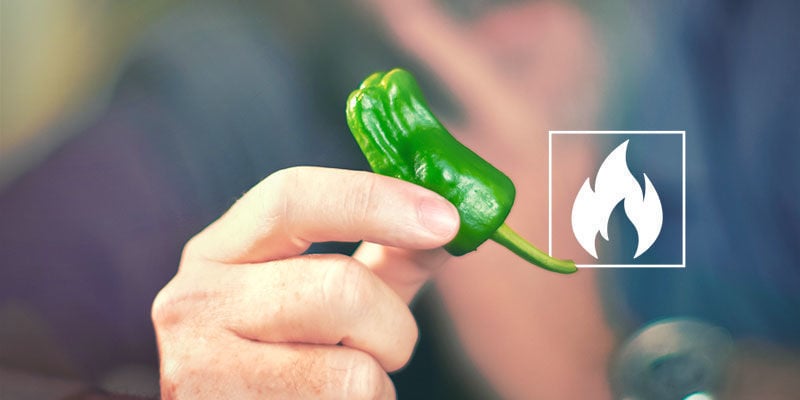 Jalapeño peppers offer up a pretty reasonable heat level. While not as potent as the ghost pepper or habanero, the jalapeño is very palatable and flavourful. Hence, it is often used to add a little spice to dishes and recipes. Measuring between 3,500–8,000 Scoville heat units (SHU), it is a mildly spicy pepper. Compared to the Anaheim pepper, with a modest 500–2,500 SHU, and the Ghost Pepper, with around 855,000–1,041,427 SHU, it hits a good sweet spot in terms of spiciness.
The Jalapeño is, more often than not, people's first foray into the world of spicy foods. It works well as a meter to judge a person's spice tolerance.
How Long Do Jalapeño Plants Take To Grow?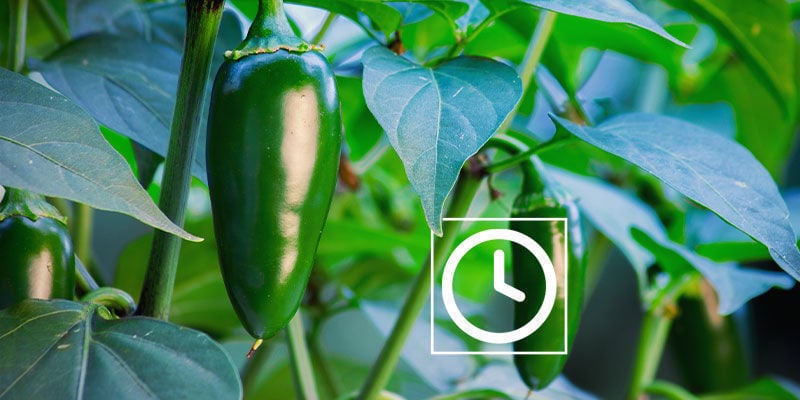 As you can see, the jalapeño has a lot going for it, but how does it fair when cultivated? Different types of chili and pepper seeds have their own respective growing times, and the jalapeño is certainly no different. With an average growing cycle of around 75 days, these peppers don't hang around long. However, a little preparation is required at the beginning to allow them to flourish.
As chilies were originally discovered in warmer climates, those looking to grow jalapeños should utilise all of the light and warmth they can. Timing really is everything when it comes to cultivating jalapeños. As a rule of thumb, it's best to begin your peppers indoors around 6–8 weeks before the last possible chance of frost or cold weather in your area. Doing so allows the peppers to take full advantage of the sun and light as soon as they are moved outdoors.
How To Grow Jalapeños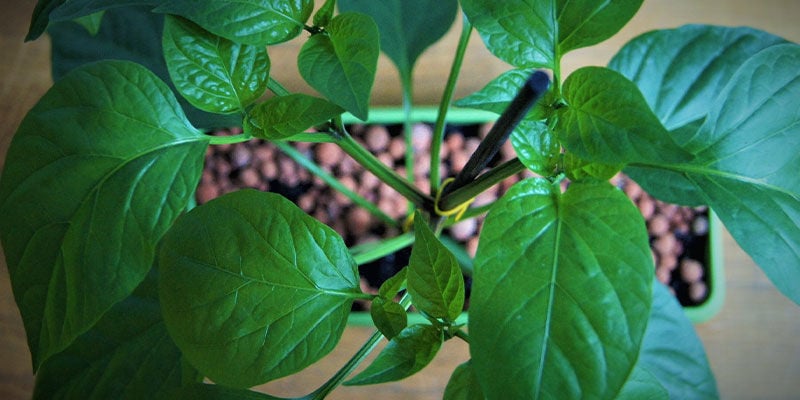 Whether you're an experienced gardener with "green fingers" or have never attempted to grow anything in your life, don't worry! Follow our simple and straightforward guide, and reap the spicy rewards in next to no time. You'll be surprised at just how easy it is to cultivate jalapeños. While it's true that chilies flourish in hotter environments, you may be thinking, "I don't live in a warm country". Well, you too can still make the most of growing jalapeños. Trust us, we've got you covered.
Growing Jalapeños: Equipment & Supplies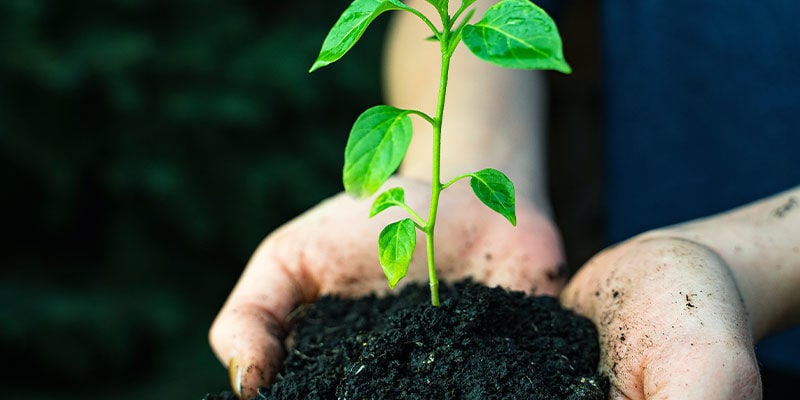 High-quality jalapeño seeds
Germination kit or small starter pots
Organic compost
Larger pots for transplanting later on
Tomato/pepper feed
Heat mat/propagator (optional)
The beauty of growing jalapeño plants at home is that they are generally very unfussy and undemanding. Moreover, the majority of people will already have the equipment needed. Supplies such as plant pots and compost are enough to get the ball rolling on your hot pepper growing project.
However, before your grow can truly begin, the jalapeño seeds need to be germinated in smaller pots, after which they'll be transplanted into larger ones when they become seedlings. There are many ways to achieve this. One popular method is to use a germination kit, such as Zamnesia's very own Smart Start. These small pre-filled starter pots provide the perfect amount of nutrient-rich compost with the exact pH level your seeds need to open up and flourish.
Of course, you can always use soil-filled trays in combination with a heat mat or heated propagator to give your seeds consistent warmth. This also acts to acclimatise the plants to the conditions they will face once planted outside, or by a windowsill, in the hotter months. You can also look to bolster their performance by moistening the soil and giving a little tomato/pepper feed when the time's right. This will more or less ensure healthy plants throughout the entire growing cycle.
Regardless of how you prepare for your jalapeño grow, all of the aforementioned points will be moot if you don't start out with high-quality pepper seeds. This will make the difference between a successful growing project and a failed or underwhelming one. Zamnesia's Peppershop features the best chili and pepper seeds out there, including jalapeño seeds.
Growing Jalapeños: Steps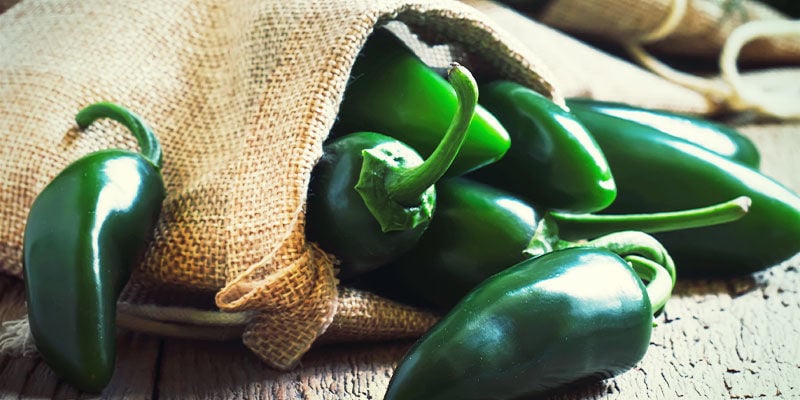 As mentioned, germination is the first step to kick-starting your plant's growing cycle. Plant an individual seed into each compartment of a germination tray. If you've opted to use the Smart Start, bury the seed roughly 1cm into the moist soil. At this point, it is important to make sure the soil remains moist throughout the germination stage (but not overwatered). Place the pots in a warm, sunny, and bright area, but make sure they don't dry out. It'll take around 2–3 weeks to see any progress, so stay patient in this stage.

After around 20–25 days, you will begin to see that your seeds have, in fact, become seedlings. This is a crucial stage, and you will need to transplant into bigger pots so they can truly flourish. If you've opted to use Smart Start pods, they won't provide any additional growing room. Hence, it's hugely important to transplant as soon as you see seedlings emerge.

Once you've got your seedlings in their new pots, you can now place them in an area where they're likely to get a lot of sun and warmth, such as a windowsill. Or, if you're pursuing a totally indoor growing project, you can use grow lights. The same rule applies to seedlings as germinating seeds; be sure to keep the soil moist so they don't dry out.

As jalapeño plants tend to grow quite tall (roughly 60 to 100cm), you may find yourself having to transplant a couple of times throughout the growing cycle to ensure they have ample room.

As soon as the jalapeño plants have sprouted their third set of leaves, it's time for another transplant. For this, you will need a pot that's about 20cm deep and 30cm wide. This will provide plenty of space for your plants to really stretch out and flourish. By this point, the weather outside should be in the spring/summer months (if you've planned your growing project optimally), so this means there'll be plenty of light and warmth outdoors for your budding plants.

You can always opt to clear a space outdoors in a flowerbed, or find a sunny spot if you're looking to keep them in pots. The choice is completely down to you.

Before you remove the plant for transplanting, be sure to loosen the soil surrounding it. Also, make sure to wear gloves. Removing the plant can be a tricky procedure, and one you don't want to complicate by contaminating it with unclean hands. Once the soil is loosened, gently twist the plant to remove it from the pot. It's important to be patient and not too forceful at this point. If you're too heavy-handed or rough, you'll likely damage the plant, and your growing project will end there. So take your time and be patient.

Now that your plants have been placed into their new, bigger pots, it's just a case of maintaining them. Much like the previous stages, keep the soil moist and ensure the plants are watered regularly (especially if you live in a Mediterranean climate). You can also use some tomato/pepper feed to give your plants a little boost should they need it. These tend to be packed with nutrients, so use sparingly. Also, as jalapeño plants can grow fairly tall, it may be worth staking them to ensure they don't bend or break.

If you've followed the steps to this point, you're basically there. We told you it was effortless! Just be sure to maintain the same level of care and attention throughout the plant's growing cycle, and you'll soon be met with an abundance of capsicum companions that are ripe for the picking.
How and When To Pick Jalapeños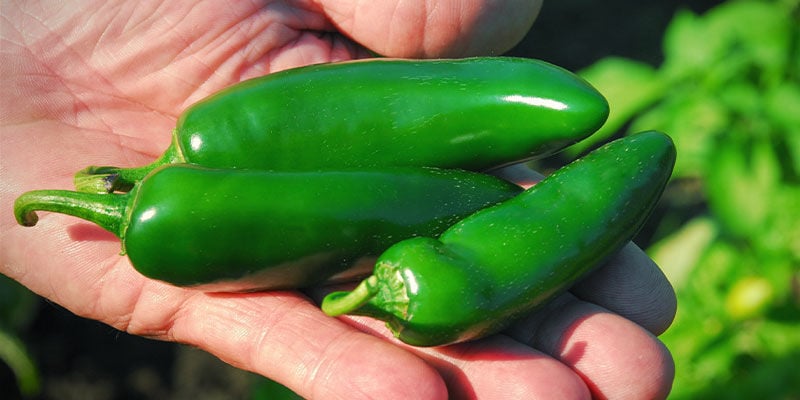 As your plants begin to populate with peppers, they'll be nearing time for harvest. Jalapeños are ready for picking as soon as they reach that prized 5–9cm in length and have a lovely green look to them. Of course, you can wait a little longer until they turn red. There really isn't a "bad" time to pick them, but it's best to wait until they've matured a little for the best flavour and spice.
To remove your jalapeños from the plant, pinch them between your fingers and give a little twist to loosen them from the branch. Repeat this process, and you'll have a bevy of chilies at your disposal.
How To Store Jalapeños
There are plenty of options when it comes to storing your jalapeños. Solutions typically fall under two categories: short and long-term. If you're looking to use your jalapeños in the foreseeable future, you can place them inside the fridge or pantry until you need them. If you want a more long-term means of storage, you can opt to freeze, dry, pickle, can, or ferment your chilies. The options are basically limitless.
How To Use Jalapeños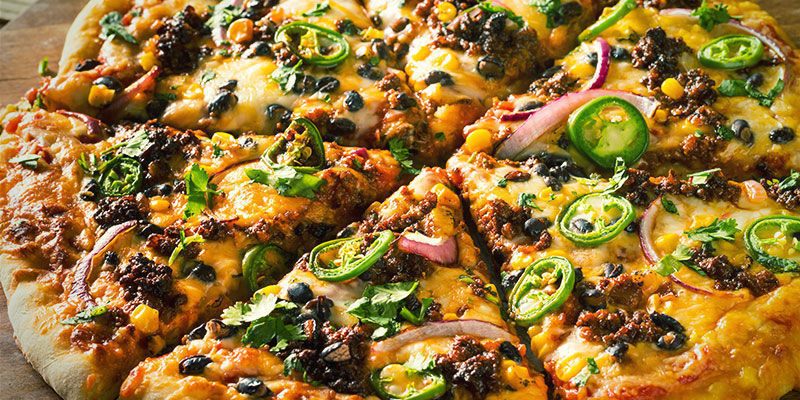 Now that you've got your jalapeños, what can you do with them? Plenty! Those keen on cooking will be in heaven, as these chilies can add a little extra spice to all sorts of meals, from chili to curries. Of course, it's not uncommon to see pickled jalapeños make an awesomely crunchy, spicy addition to nachos, burgers, and pizza. The applications are both endless and delicious!
While jalapeños are not as hot as some other varieties of chili, a little bit of caution will go a long way with them. It's certainly worth wearing gloves while cutting them, and immediately washing your hands once you've finished. Also, it is important to be mindful of everyone's spice tolerance. Something that might not be hot for you might be too much for someone else. So be careful and cautious when offering them to friends and family.
Make Jalapeño Poppers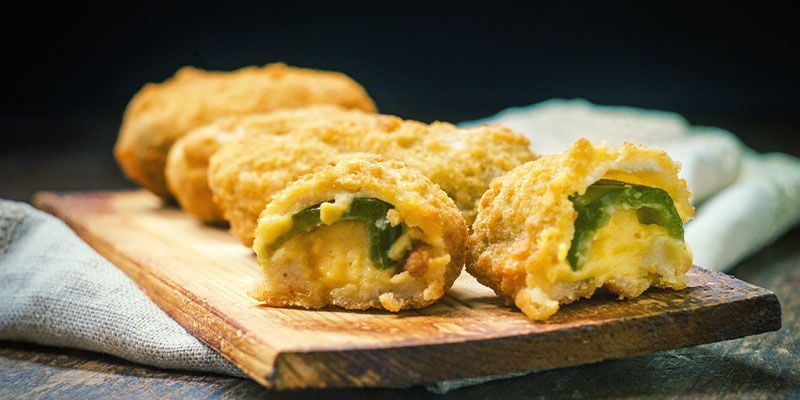 Of course, we'd be remiss if we didn't mention the famed jalapeño popper. A hugely popular staple in pubs, bars, and restaurants, it's finger food at its finest. And now you can make them too, with your homegrown jalapeños! By stuffing the peppers with cream cheese, battering them, and then frying, you've got a moreish snack that's super quick to assemble. And believe us; as soon as you've made them once, you won't stop (especially when your friends find out).
Begin Your Pepper Project Today — Just One Step From Jalapeño Heaven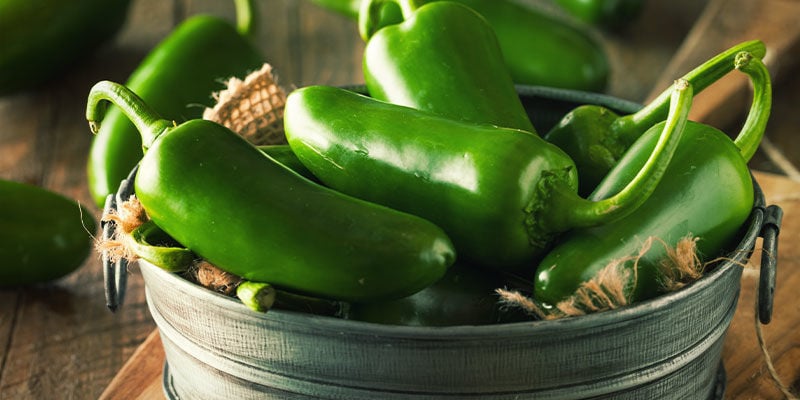 The jalapeño pepper is versatile, flavourful, and, above all, very easy to grow at home. It's perfect for those looking to add a little pep to home-cooked meals without testing their heat limits. There is something for everyone to love about the jalapeño, so why delay?
While your local shop might stock jalapeño chilies, they are often overpriced and may have been grown in less-than-ideal circumstances. Maintain complete control over your pepper project by picking up chili and pepper seeds from the Zamnesia Peppershop today!