Blog
3 min
Celebrity Endorsement Of Cannabis: Does It Help?
3 min
In this day and age, some of the most exciting products in the world of cannabis are linked to prominent celebrities. From Seth Rogen's recent brand launch to a Snoop Dogg and Martha Stewart collaboration, there's a celebrity-endorsed weed line for every cannabis enthusiast.
Cannabis is currently in the midst of a challenging political battle. As the march towards legalization continues, many regions remain firmly ensconced in the paradigm of criminalisation. Cannabis can use all allies in this struggle, and fortunately, many celebrities are happy to join the fray.
Seth Rogen recently[1] announced that he's starting his own weed company, a Canadian brand called Houseplant, which will offer dried buds, pre-rolled joints, and softgels. Of all celebrities, Rogen is a likely choice to join the cannabis industry—he's long championed the maligned plant, pointing out that his success is linked with heavy use of weed: "I work a ton, probably much more than anyone would like to think I do. But I do also smoke weed, which I don't think stops me from working a lot".
Rogen may be Hollywood's most prominent pothead, but other, less likely celebrities—like Martha Stewart—have also taken steps into the weed business. What follows are five celebrities—known potheads and not—who've moved into the cannabis industry.
1. SNOOP DOGG AND MARTHA STEWART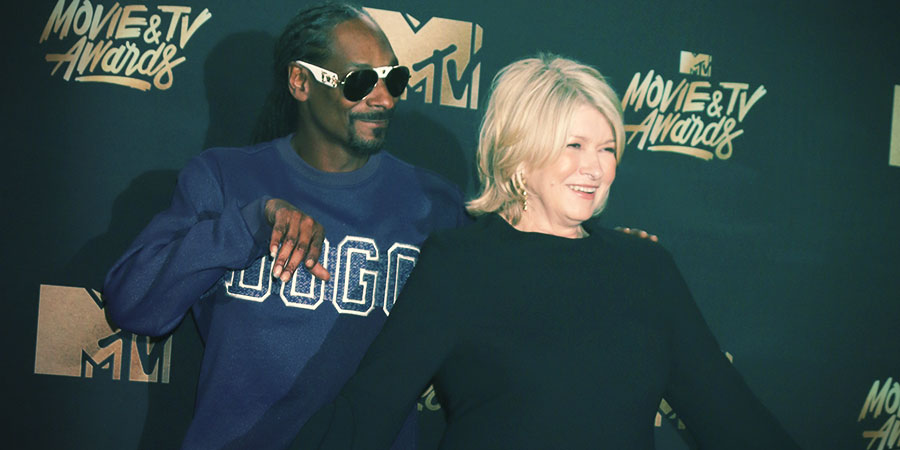 Snoop Dogg and Martha Stewart have been friends since 2008, when they teamed up to make mashed potatoes on Martha's cooking show[2]. They've collaborated several times since then, and their most recent collaboration will be centered around weed.
Canopy Growth[3] has long been linked to Snoop, releasing a line of cannabis varieties in Canada branded as "Leafs by Snoop". Now, thanks in part to the Snoop link, Martha will be advising[4] the company on their new line of CBD products, including remedies for pets.
Martha seems excited about the collaboration. She's been quoted as saying, "I am delighted to establish this partnership with Canopy Growth I'm especially looking forward to our first collaboration together, which will offer sensible products for people's beloved pets".
It seems the feeling is mutual—Bruce Linton, CEO of Canopy Growth, has said, "Martha is one of a kind and I am so excited to be able to work alongside this icon to sharpen our CBD product offerings across categories from human to animal".
2. WILLIE NELSON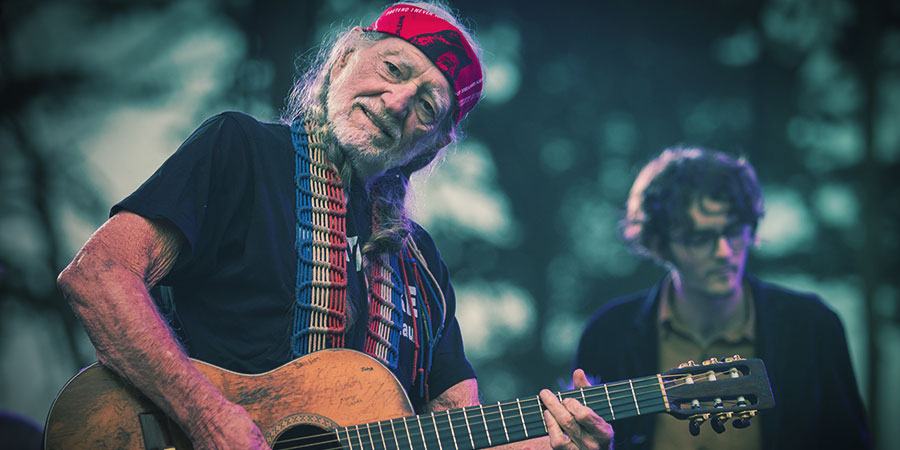 Another unsurprising addition to the weed industry, Willie Nelson has been a legendary pothead for decades. If there's any celebrity who's earned his weed industry stripes, it's Willie—he's been jailed for weed, was turned into a national punchline, and championed the herb even during its darkest days. Now that weed's star is on the rise, Willie is channeling his vindication into a new company.
Proof that entrepreneurship can thrive at any age, the 86-year-old country singer launched his own brand in 2015 called "Willie's Reserve[5]". Willie's Reserve operates by a specific set of principles. According to its website, "The cannabis culture is a way of life", guided by "a simple philosophy: my stash is your stash".
Willie's Reserve sells cannabis flower, edibles, accessories, and farming gear. It sources weed from independent farmers, and is currently active in Colorado and Nevada.
3. WHOOPI GOLDBERG AND MAYA SYNERGY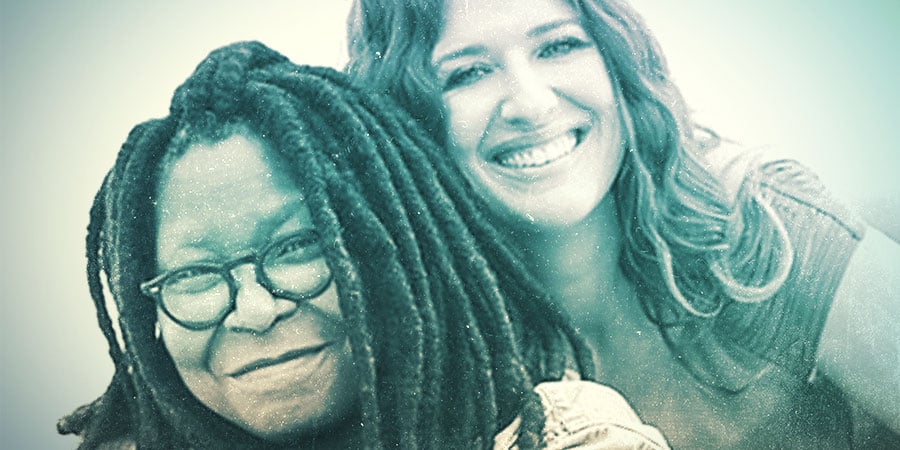 Whoopi Goldberg is a big fan of marijuana. She also made a huge impact through her weed-based business endeavour Whoopi & Maya. Goldberg teamed up with Om Edibles founder and High Times Cannabis Cup champion Maya Elisabeth to deliver cannabis products aimed at women.
The company sold bath soaps, tinctures, superfoods, and other formulas focused on supporting healthy menstruation. Although the enterprise has ended, Whoopi & Maya developed innovative cannabis products that certainly had a positive impact on many people.
4. THE TRAILER PARK BOYS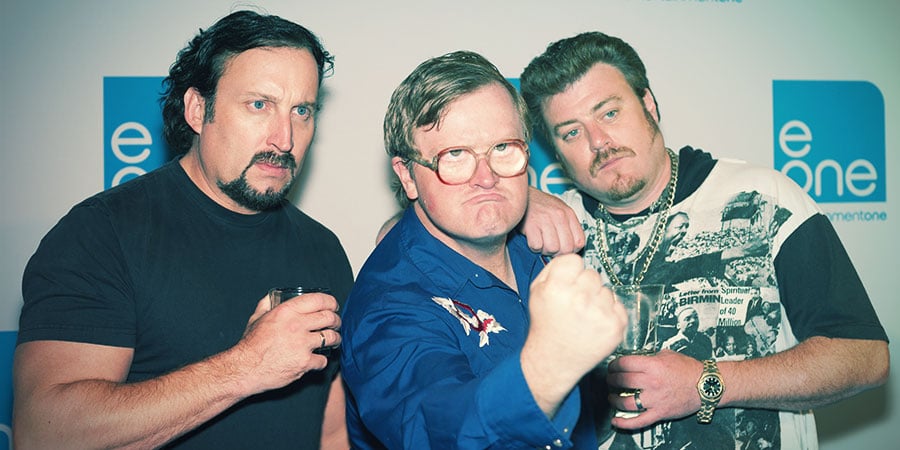 Fans of the hit Canadian sitcom the "Trailer Park Boys" are in luck—OrganiGram[6], a New Brunswick-based company, is releasing a line of cannabis products in partnership with the show. The line—dubbed "Trailer Park Bud"[7]—will feature branding that includes famous characters Ricky, Julian, and Bubbles, and will offer pre-rolled joints, cannabis flower, and custom blends.
5. MELISSA ETHERIDGE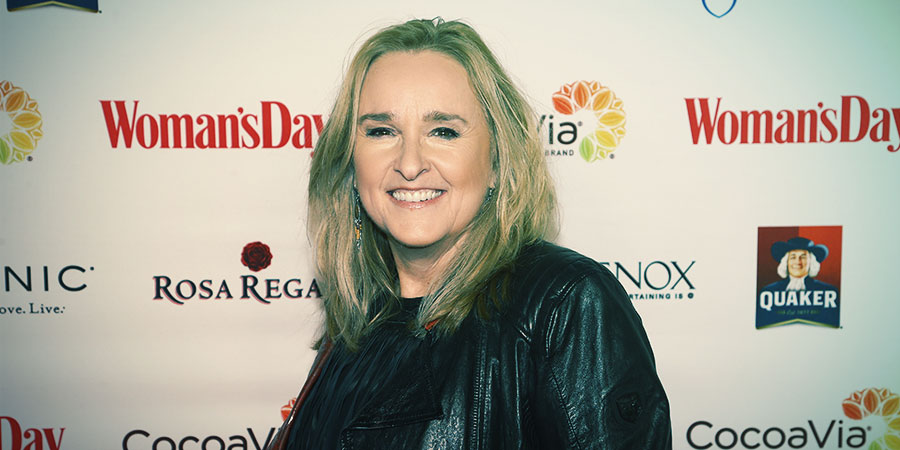 Melissa Etheridge is no stranger to the medicinal benefits of cannabis, having used it to control symptoms during her chemotherapy in 2004. Since then, she's had an insight: why not combine weed with wine? "Cannabis and wine have both been around for thousands of years", the singer pointed out, and now, finally, they're being combined. Her products[8] use a cold-extraction method, producing wine tinctures that offer a unique and "delicious full body buzz". The wines are available in dispensaries across California.
IMPACT OF CELEBRITY INVOLVEMENT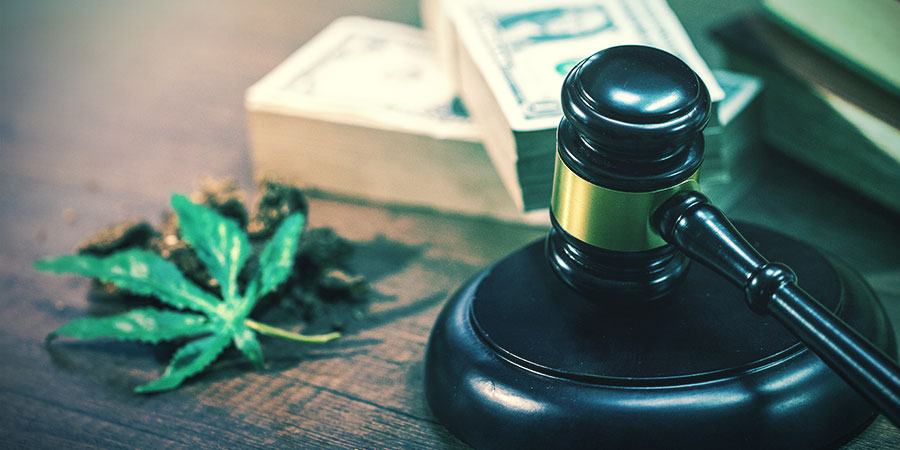 The involvement of celebrities has the power to boost the cannabis industry to a whole new level. Celebrities can help normalise cannabis, while their partnerships with established producers ensure their offerings reach the cutting-edge of industry standards. Celebrity involvement can help the industry appeal to more people, and can help assuage the concerns of those to whom cannabis is unfamiliar.
The risk is that celebrity endorsement may also glamourise cannabis use, which is something to watch out for—people should make choices based on what's right for them, not based on what their favourite celebrity is doing. Young people especially should be aware that while cannabis carries many benefits, it's not without risk.
As cannabis continues to drift toward the mainstream, celebrity involvement is sure to increase. This will bring a dynamism, sense of fun, and level of notability to the industry beyond what currently exists. We're excited to see what the future holds for this exciting intersection.
Disclaimer:

We are not making medical claims. This article has been written for informational purposes only, and is based on research published by other externals sources.
---