CBD And Skincare: The Rising Tide Of Cannabinoid Cosmetics

4 min
CBD and cosmetics—what could they possibly have in common? It turns out that CBD is great for the skin; adding this cannabinoid to beauty products can leverage its benefits for those who want to look great while cherishing their skin health. Ideal for those with eczema and acne, CBD cosmetics are the wave of the future.
As legal reform across the world brings cannabis into the mainstream, CBD is having a superstar moment. This industrious little cannabinoid has been linked to a wide range of health benefits, and keeps appearing in new and innovative forms. From tinctures to topicals to… mascara?
That's right, CBD cosmetics have arrived.
Have you ever thought of combining the benefits of cannabinoids with your beauty routine? Here's why you should, and how to get started with this Insta-worthy match made in heaven.
CBD COSMETICS—THE TIME IS NOW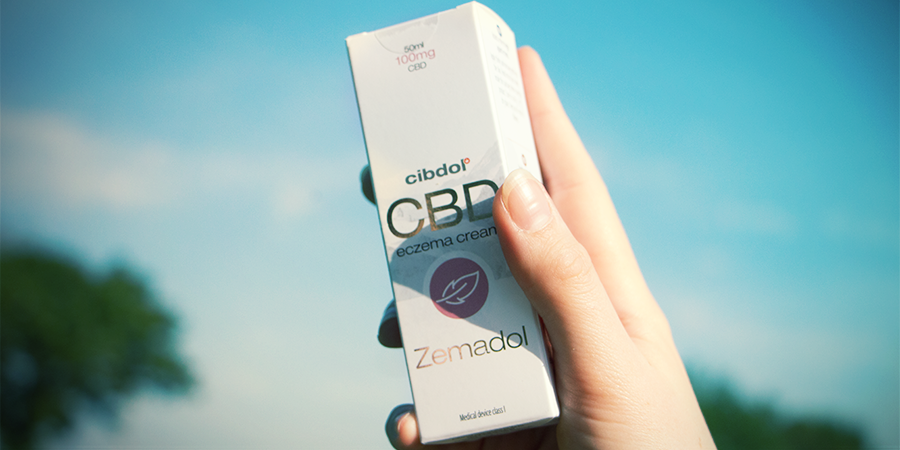 Recent cannabis legalization in countries like Canada and several US states has lifted the veil on the market potential of CBD. Despite this, federal prohibition of cannabis in the US has kept parts of the industry operating in a legal grey area. Good news[1] for Americans—the Farm Bill is poised to change that. On the other hand, CBD is already legal in all countries across Western Europe, with the exception of Slovenia.
CBD is also making headway on the economic front: recent reports[2] suggest the hemp-derived CBD market could reach an incredible $22 billion by 2022. CBD is taking the world by storm, and all signs indicate nothing but upward momentum for this intrepid cannabinoid.
THE BENEFITS OF CBD SKINCARE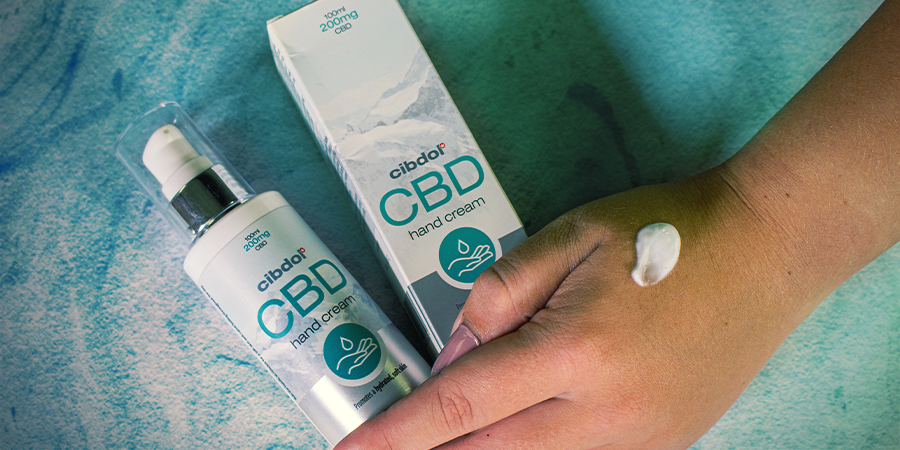 CBD won't get you high, but that doesn't mean it's not powerful in its own right. Frequently hailed as a versatile wonder-drug, CBD has been shown to be effective at helping treat conditions from anxiety[3] to arthritis[4]. Miracle or not, studies attest to its powerful anti-inflammatory[5], antioxidant[6], and antibacterial[7] properties. CBD can soothe, protect, restore, and penetrate the skin with ease, making it an ideal ingredient in a wide range of cosmetic products.
So, how exactly does it work on the skin you're in?
CBD acts on the body's endocannabinoid system (ECS). The ECS is a system of receptor sites found on cell membranes throughout the body, including the skin. It helps regulate various biological processes such as hormone production, immune response, lipid production, and cell proliferation (essential for skin regeneration). In fact, studies[8] suggest that one of the roles of the ECS is to maintain the delicate balance that keeps the skin healthy. Disruption of that balance can result in a variety of ailments from psoriasis to eczema to acne.
Fortunately, CBD may play a unique role in restoring that balance, mimicking compounds naturally produced by the body, and acting in harmony with its native functions to soothe and heal.
CBD OIL OR CBD COSMETICS — WHICH IS BETTER FOR THE SKIN?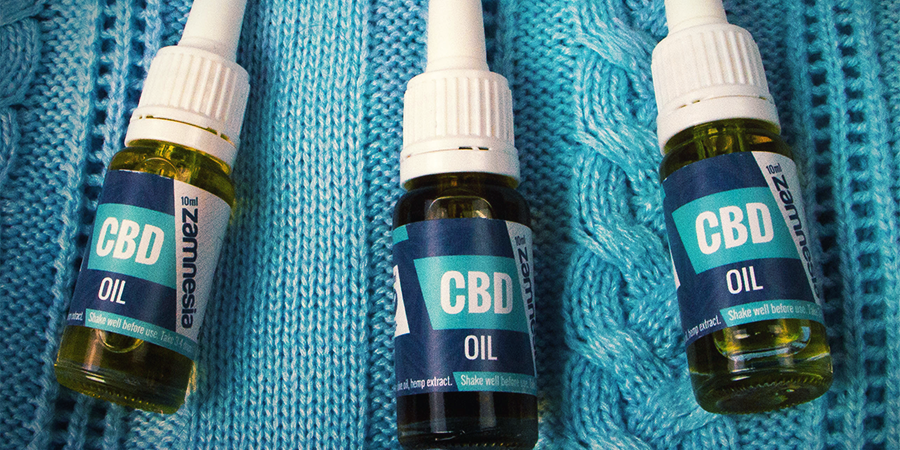 It's not that one product is necessarily better than the other, but CBD lotions, salves, etc. made specifically for the skin will have an easier time being absorbed. That being said, CBD oils can be infused into regular cosmetics and creams as a DIY option. Just make sure the oil becomes fully incorporated into the mixture, and shake or stir as necessary before use and according to directions. CBD oil is usually a better fit for oral or sublingual consumption due to its consistency.
Topical CBD affects the skin locally—meaning everywhere you apply it—but the cannabinoid does not make its way into the bloodstream. In this way, CBD topicals should be used wherever you're looking to experience results. The only exception to this rule are transdermal patches, like those smokers use to quit. Transdermal CBD allows the cannabinoid to successfully move through the skin's tough barrier and into the bloodstream.
CBD AND SKIN CONDITIONS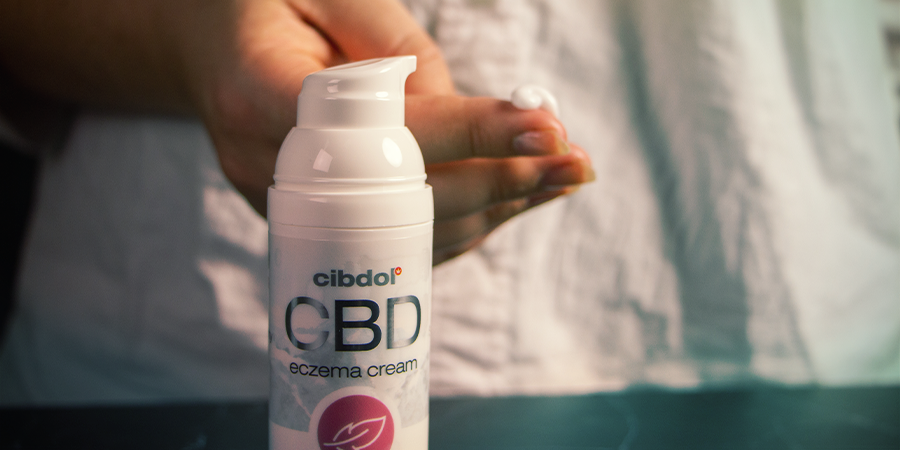 The body of literature on CBD's potential in treating skin conditions is extremely limited. At present, preliminary animal studies give us a glimpse into the effects of CBD on skin conditions, but the results of this research is far from comprehensive or conclusive. Still, given the supposed good safety profile[9], minimal side effects, and widespread legality of the cannabinoid, it's more than worth delving into what insights the present research provides.
ACNE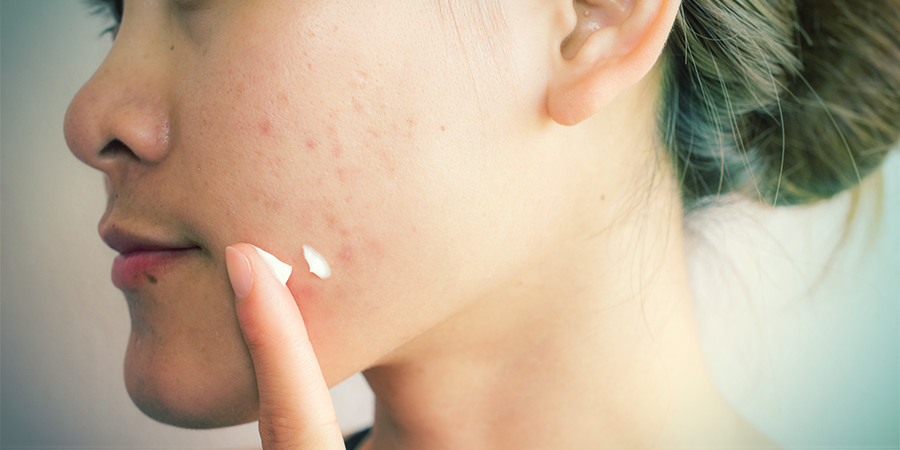 Acne primarily occurs due to inflammation and an overproduction of sebum, leading to clogged pores and hair follicles. It typically results in blackheads, whiteheads, and pimples (localised infections).
Researchers have found CB1 and CB2[10] endocannabinoid cell receptors inside sebaceous glands—those responsible for waterproofing and lubricating the skin and hair follicles and those that contribute to acne. As such, researchers believe that the endocannabinoid system plays a significant role in modulating the amount of oil produced by the skin. But what about CBD?
A study from 2014[11] suggests that CBD may be able to target the two primary mechanisms by which acne occurs, inflammation and overproduction of sebum (oil). The abstract of the study concludes that "due to the combined lipostatic, antiproliferative, and antiinflammatory effects, CBD has potential as a promising therapeutic agent for the treatment of acne vulgaris".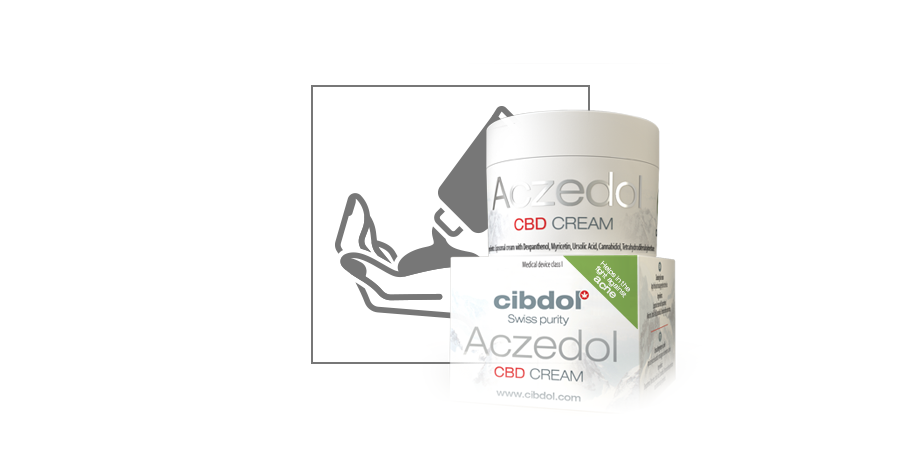 View Aczedol
ECZEMA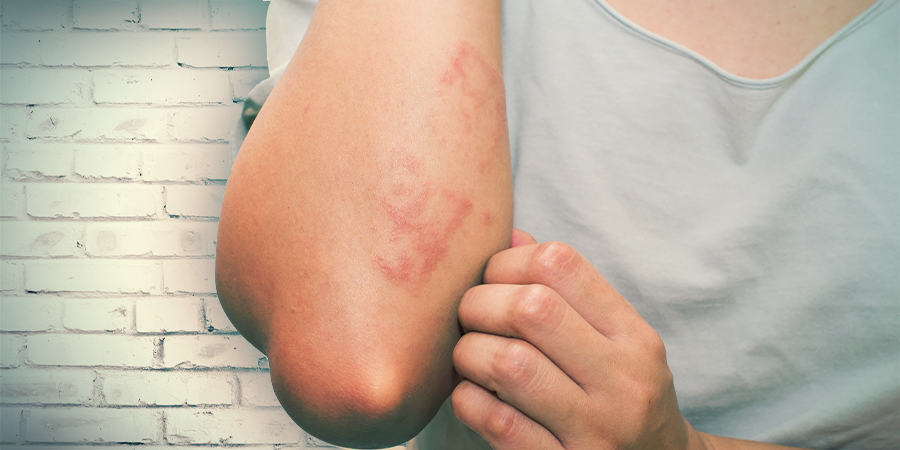 Eczema is an inflammatory skin condition provoked by various triggers that can cause flare-ups. It can be triggered by factors such as stress, allergens, and pet dander, among other things. Eczema can appear anywhere on the body, but is most common on the face, arms, hands, legs, and feet.
CBD is believed to potentially help with eczema via anti-itch[12], anti-inflammatory[13], and antibacterial[14] properties that may assist with underlying triggers and complications of the condition.
If you're struggling with eczema, Cibdol Zemadol offers a unique formula that combines the anti-inflammatory prowess of CBD with soothing colloidal oatmeal. It also contains liposomes that help penetrate the skin's protective layers to deliver targeted relief. To benefit from this Class 1 medical device, apply the cream to affected areas 2–3 times daily in small, thin layers.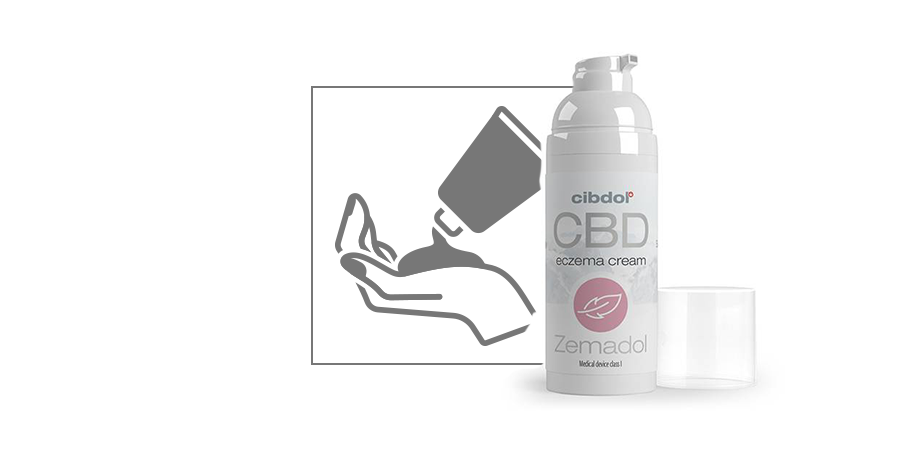 View Zemadol
ANTI-AGING & WRINKLES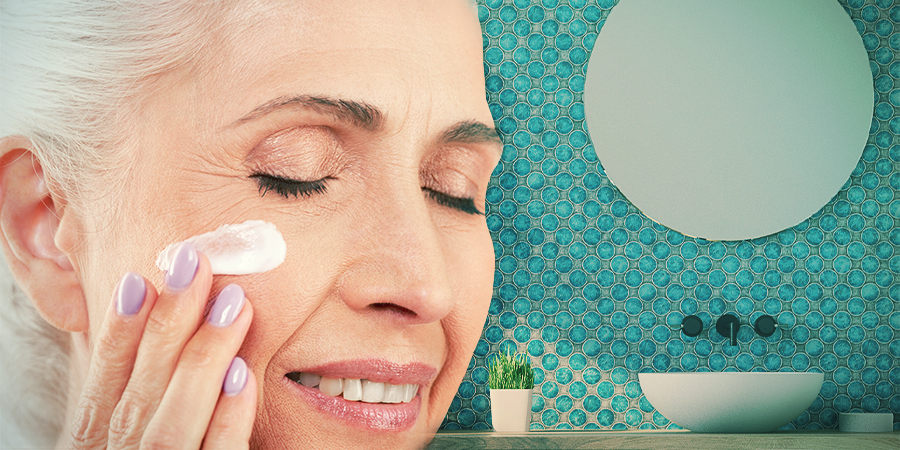 CBD's proposed antioxidant[15] potential could make it intriguing to those with wrinkles and other signs of skin aging. Free radicals are believed to be one of the primary causes of wrinkles, attacking healthy cells and damaging them. And, while they are an unavoidable part of being a human, too many of them can cause significant damage that has the potential to lead to a number of serious conditions. Free radicals can occur due to many causes, including exposure to the sun, radiation, smoke, and pesticides.
If you're young-at-heart but your skin is feeling tired, perk up with CBD's rejuvenating and hydrating effects. Cibdol's anti-aging cream combines the restorative and antioxidant properties of CBD with the moisturising and smoothing effects of shea butter and allantoin. Apply morning and night over your face, neck, and chest for 24-hour nourishment and a healthy, youthful appearance.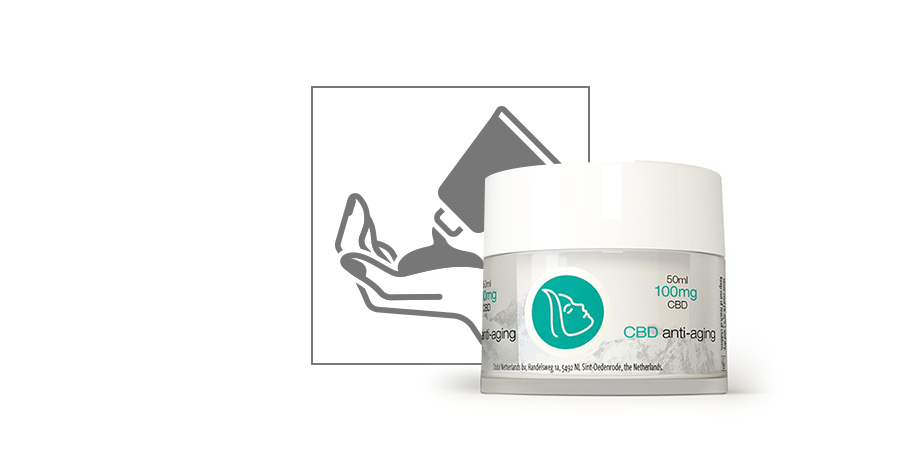 View Anti-Aging Cream With CBD
This CBD Hand Cream is a skincare staple taken to the next level. It combines the therapeutic effects of CBD with natural plant extracts, oils, and vitamins. Keep it in your bag and apply as often as needed for soothing relief of cracked, dry hands.
PSORIASIS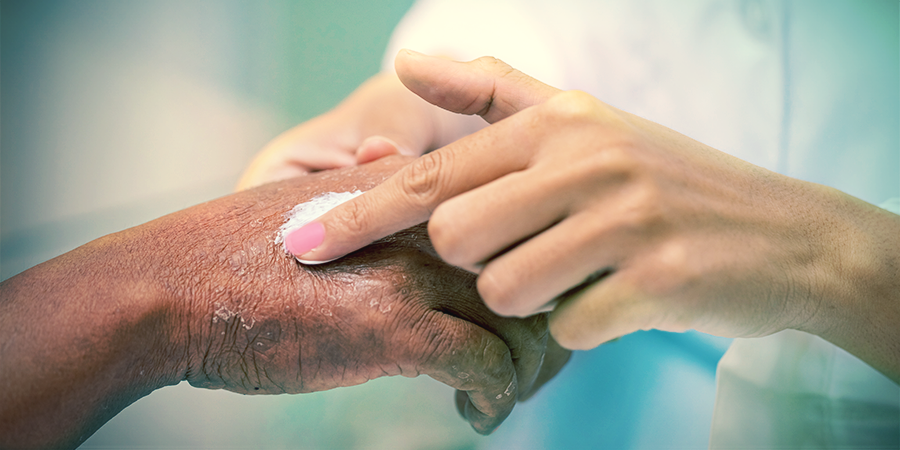 Psoriasis is a skin condition caused by chronic inflammation. Psoriasis has been associated with numerous causes, including changes in pH level and microbiota of the skin, as well as genetic and epigenetic abnormalities.
A review from 2016[16] demonstrated the link between psoriasis and the endocannabinoid system, leading researchers to believe that cannabinoids may present a novel treatment option for refractory cases of the condition.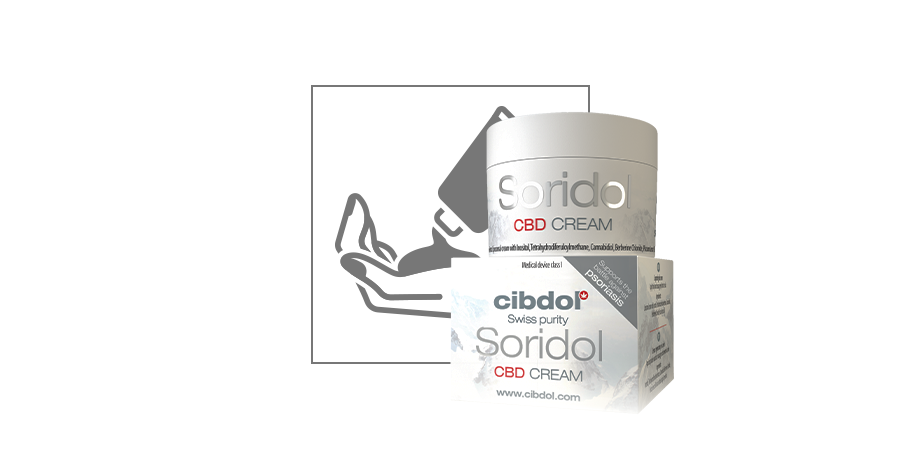 View Soridol
PIGMENTATION DISORDERS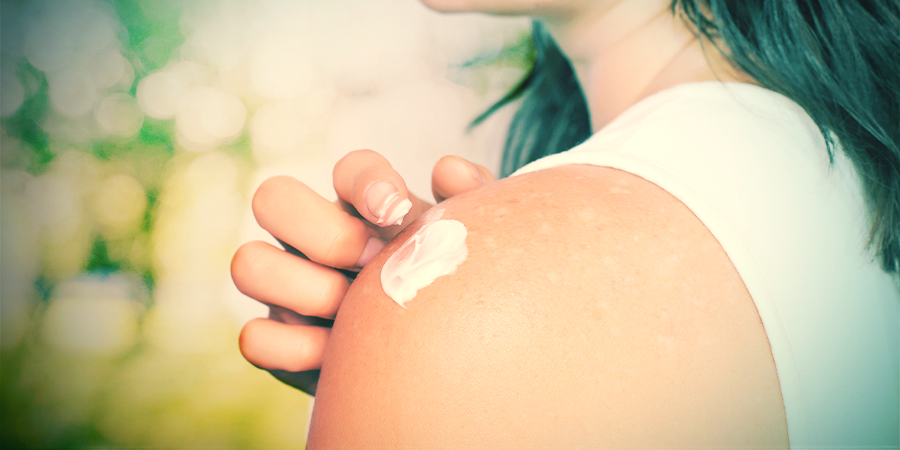 A 2019 review[17] talks of the presence of endocannabinoids and endocannabinoid receptors in melanocytes, melanin-forming skin cells. These are primary actors in normal pigmentation, as well as pigmentation disorders. Referencing a previous study, the review suggests that "CBD was also shown to enhance melanogenesis and tyrosinase activity of primary human epidermal melanocytes". At the very least, researchers believe that by exploring CBD and its pathways, it could potentially lead to a better understanding of the causes and possible treatments of pigmentation disorders.
MUCH MORE IS TO COME
As sweeping legalization knocks down barriers to further research, the therapeutic potential (and market value) of cannabinoids is being increasingly recognised and exploited. CBD cosmetics offer a gentle yet powerful alternative to traditional skincare, and the trend is only going to keep growing. Whether you're dipping a toe or slathering yourself from head-to-toe, innovative products with natural benefits make beautiful skin as easy as C-B-D!
Written by: Zamnesia
Zamnesia has spent years honing its products, ranges, and knowledge of all things psychedelic. Driven by the spirit of Zammy, Zamnesia strives to bring you accurate, factual, and informative content.

Find out about our writers
---