Blog

5 min
How To Use Carbon Filters To Control The Smell Of Cannabis
5 min
A carbon filter may not look like a valuable investment on the surface, but it's an essential part of the discreet cannabis grower's arsenal—regardless of experience or setup. To find out what, exactly, a carbon filter does, and how to make your own, keep reading.
Read through any beginner's guide to cannabis growing, and they often leave out one crucial component. A carbon filter might not appear essential for weed cultivation, but without one, you could end up with a lot of unwanted attention.
Why Use a Carbon Filter When Growing Cannabis?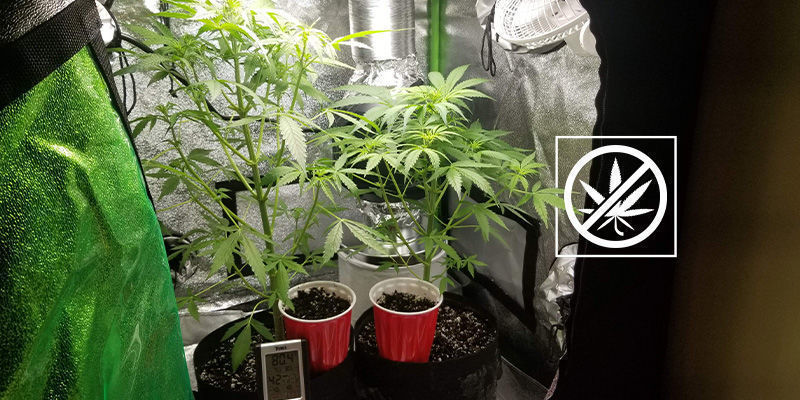 Marijuana may smell fantastic to growers and enthusiasts, but its aroma can easily overpower a small grow space. Moreover, left unchecked, 2–3 plants can produce enough smell to tip off your neighbours to your extracurricular activities. If this sounds like a situation you wish to avoid, it's time to invest in a carbon filter.
Essentially, a carbon filter works to filter out the aromatic compounds emanated by cannabis buds. By "scrubbing" these molecules through activated carbon, the smell of your beloved cannabis plants stays contained within your grow tent or room. Carbon filters are a cheap, simple, and highly effective way of ensuring your neighbours (or anyone for that matter) remains none the wiser.
How a Carbon Filter Works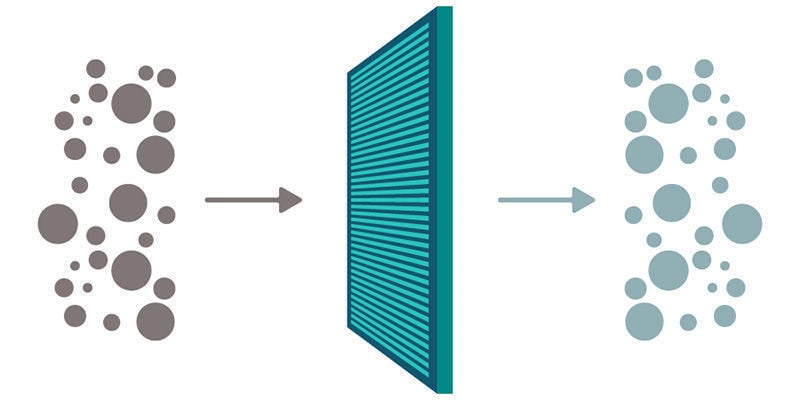 A carbon filter is essentially a giant tube filled with activated carbon. When air passes through the tube, the carbon neutralises any present odours, expelling only clean air. You'll need to partner your carbon filter with an exhaust fan, and a safe place to vent the scrubbed air, but do that, and the smell of your buds will remain firmly under wraps.
Activated Carbon
You may be wondering, why use activated carbon to filter the smell of cannabis? Fortunately for cannabis growers, carbon has a vast surface area. Just one gram of activated carbon has a surface area of up to 3,000m², making a single filter the perfect tool for scrubbing the smell of flowering cannabis plants.
When aromatic compounds such as terpenes travel through activated carbon, they bind with the substance, rather than passing into the surrounding environment. Activated carbon is an excellent material for absorbing not just terpenes, but dust, mould, pollen, and pollutants.
What Are the Different Types of Carbon Filter?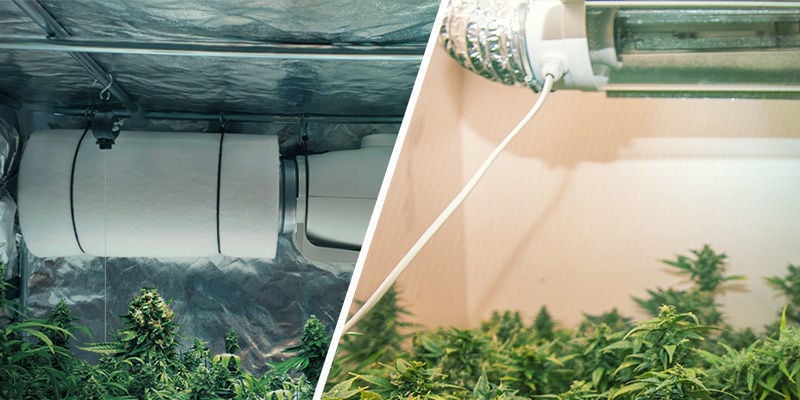 There are two types of carbon filters—granular and block. Granular filters are common in grow tents, while block filters are larger and better suited to the filtration needs of larger cultivation areas.
Most granular cannabis carbon filters have a similar appearance—a cylindrical design with an inlet several inches in diameter, and an aluminium outer mesh. Some are single-use (the activated carbon is sealed within), while others (usually the more expensive options) allow you to replace the filter element. Depending on how often you grow, and how many plants you have, a carbon filter should see you through several harvests.
What Size Carbon Filter Do You Need?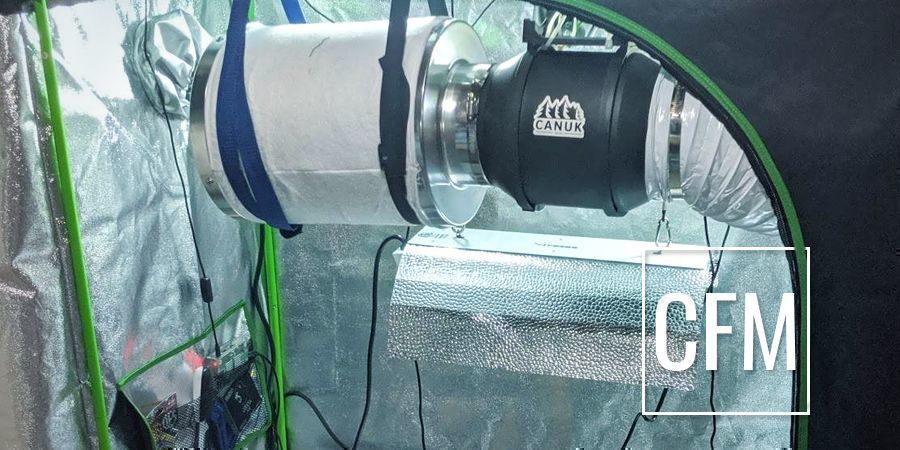 As we've highlighted, one gram of activated carbon filters an incredible amount of terpenes. However, it's not just the overall size of the filter you need to worry about, but your entire exhaust system. You'll need a carbon filter that's large enough to let air pass through it while still maintaining a slight vacuum inside your grow tent or room.
You'll need to choose your carbon filter based on the volume of air you need to purify. Air volume is measured in cubic feet per minute (CFM), and your exhaust fan should have a CFM rating label on it somewhere. The key is ensuring your carbon filter has a CFM rating equal to or lower than the fan. This ensures the fan is strong enough to do its job and move air through the carbon filter efficiently.
Don't worry, though, one carbon filter and one exhaust fan should be more than enough to deal with the smell of home growing.
Where To Put a Carbon Filter in Your Grow Room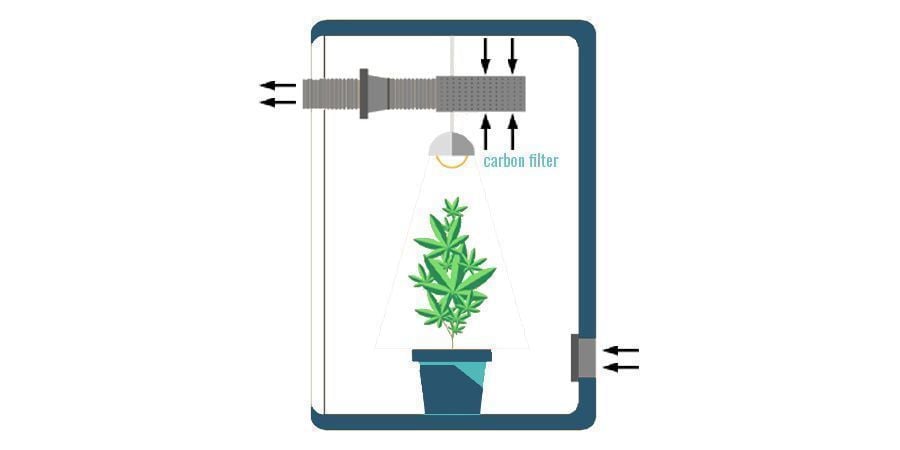 Placing a carbon filter in your grow room can prove challenging, but only because there are several options to choose.
The exhaust fan will go inside the grow tent, with the carbon filter outside (ducting connects the two). You'll want to avoid running an excessive length of ducting (as this impacts the CFM), so try not to place your carbon filter too far away from the tent.

To help vent air outside of the room, you can set the carbon filter near a window, but, again, you'll need to consider your tent's position. You can leave your carbon filter to vent purified air directly into the room your grow tent is in, but ensure your plants have access to fresh air too (via your intake).

An alternative setup is switching the carbon filter position to inside the tent. Then, connect ducting to the exhaust fan and run that directly to a window to vent purified air outside of your grow space. Ultimately, it all depends on your setup, and which option is most feasible.
How To Make a DIY Carbon Filter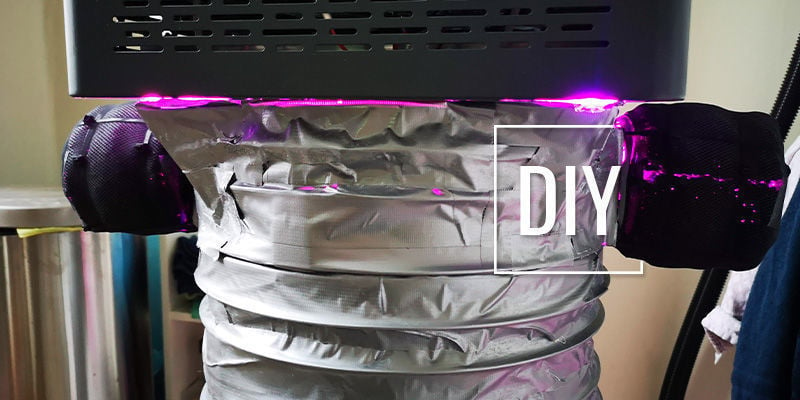 The good news is, you don't have to worry about shelling out a ton of money to benefit from the smell-reducing benefits of a carbon filter. It's entirely possible to craft a DIY carbon filter using the equipment and steps outlined below.
Equipment for DIY Carbon Filter
Roll of aluminium screen or chicken wire
PVC adapter (with a 10–15cm diameter)
PVC cleanout cap (cleanout cap and PVC adapter should have approximately the same diameter)
Roll of duct tape
Roll of quilt batting
Dryer vent hose (suitable for fitting on the PVC adapter)
Round hamper/laundry basket, preferably plastic and with a lid
Activated carbon (preferably pelletised activated carbon)
DIY Carbon Filter Step-by-Step Instructions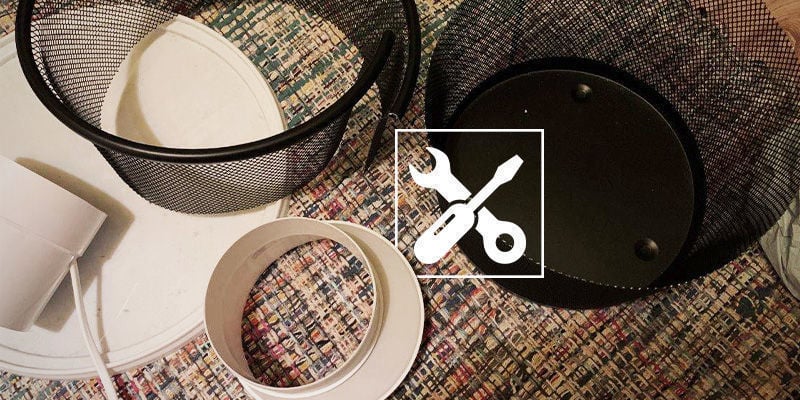 Create a tube or cylinder shape (with a diameter to match your cleanout cap) out of an aluminium screen, and plug one end with the PVC cleanout cap. Duct tape it into place.

Place the screen tube you've just made upright in the hamper. Trim it so it is even with the hamper's height. Plug the other end of your screen tube with the adapter, and secure with duct tape again.

Unroll the quilt batting and fold it in two, lengthwise. Then, make sure the width of your doubled-over batting is the same as that of your screen tube. You'll likely need to trim it to fit.

Tape one end of the batting to the screen tube. Use just one piece of duct tape to keep the batting in place when rolling—like you would use a small amount of tape to secure wrapping paper when wrapping a birthday gift.

Roll up the screen tube in the quilt batting until the tube is covered all-around and the batting overlaps slightly. Trim and tape both ends with duct tape.

Now, use the same size of doubled-over quilt batting to line the hamper's inner sides. Tape the top edges to keep it in place.

Place the screen tube in the centre of the hamper (upright, with the cleanout cap on the bottom), and fill the space between the screen tube and hamper sides with the activated carbon. If you feel you are using too much carbon to fill up the empty space, thicken up the outside of the screen tube with more quilt batting. Keep in mind that a 26mm thick carbon layer is considered optimal.

Add batting to the top to cover up the exposed carbon. Then, cut the centre out of the hamper lid so the PVC adapter can stick upwards through the hole. Tape the hamper lid into place if you wish.

Attach the dryer hose to the PVC adapter, attach the other end to the output of an exhaust fan, and presto! One very cheap and functional carbon filter, at your service!
Maintaining a Carbon Filter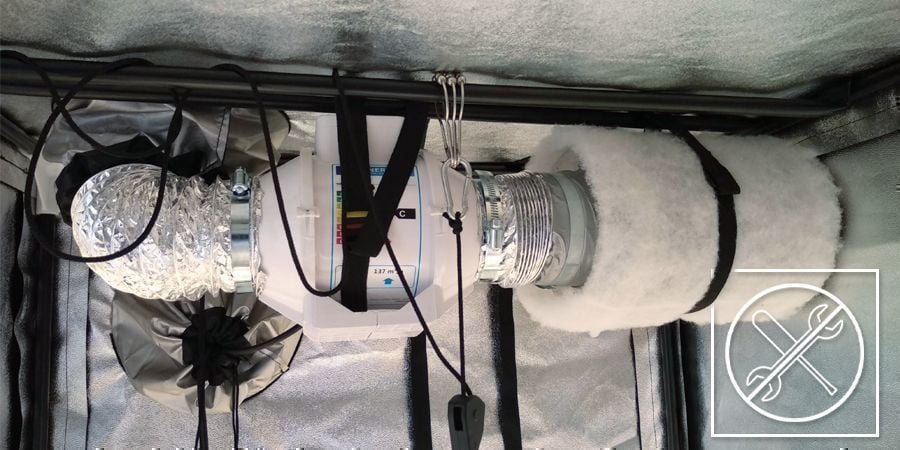 Honestly, maintaining a carbon filter couldn't be more straightforward, insofar as there isn't any maintenance required! If you've gone with the DIY option and the filter's sealed correctly, you can leave the carbon filter to do its thing. A solitary carbon filter is more than enough for several grows.
Once you notice the smell of cannabis building, it's time to think about changing the filter altogether, or replacing the carbon/filter element inside.
Do You Need a Carbon Filter To Grow Cannabis?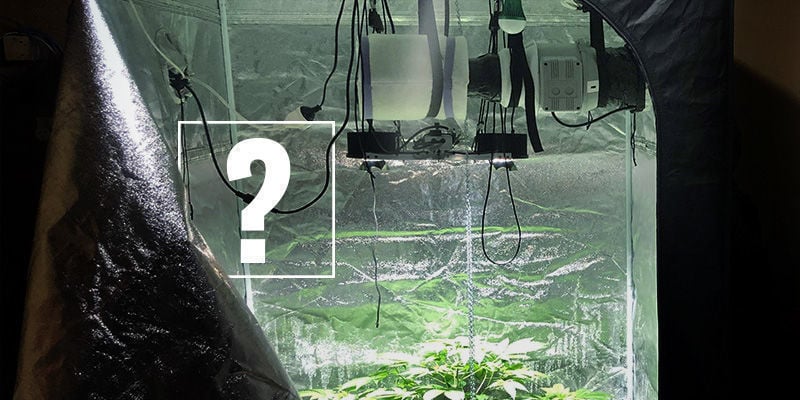 No, a carbon filter will not help your cannabis plants flower or impact their quality or yield. But, from a practicality standpoint, it stops people from clocking the cannabis smell coming from your house, apartment, or room.
It makes sense to include a carbon filter in your grow tent or room in virtually all scenarios. Activated carbon filters are cheap, incredibly low maintenance, and last a long time. And, for the five minutes it takes to add one to your grow tent (maybe a bit longer if you're taking the DIY route), the effort pays for itself tenfold because it means your operation will remain discreet and under the radar.