Blog

4 min
Zamnesia Attends Spannabis 2019

4 min
Excited to hear about everything Spannabis 2019 had to offer? Keep reading to find out first-hand, as Zamnesia had the pleasure of attending all three days of the expo. With more cannabis on offer than we could dream of, here are our Spannabis highlights.
If you are the least bit interested in cannabis, or the various segments of the industry, you will have undoubtedly heard of the Spannabis expo. Held every year in Barcelona, Spain, it features a collection of the world's most respected and revered seedbanks, breeders, growers, influencers, entertainers and intellectual minds. Gathered together for all things marijuana, it is a showcase of not only what the industry has achieved up until now, but a glimpse at the future of recreational and medical markets.
Alongside a series of international conferences and presentations, Spannabis is a chance for both consumers and business professionals to forge relationships under one common banner—the improvement of everyday lives through the use of cannabis. While just talking about it is exciting enough, Zamnesia had the pleasure of attending this year's event, and as expected, it did not disappoint.
SPANNABIS: AN EVENT THAT NEVER DISAPPOINTS
Spread across three days, the sheer volume of visitors, stalls, workshops and events make it nearly impossible to give you a detailed breakdown of everything the expo has to offer. Instead, we have opted for some of our standout moments.
The strains on offer this year were dominated by those with American heritage, incredible colouration during flowering, and of course, CBD. Interest in cannabidiol has been steadily rising as both hardened stoners and mainstream consumers are looking for a non-psychotropic alternative to traditional cannabis strains.
In alignment with the desire to consume cannabis in new and exciting ways, edibles played a big part in the products on offer at Spannabis. Moving far beyond the traditional brownie or cookie, marijuana has found its way into ice cream, chips, and even beer!
Zamnesia has recently partnered with seedbank sensation Philosopher Seeds to offer an entirely unique strain (Wifi 43 x Do-Si-Dos) only available through our website. Spannabis gave us the opportunity to get up close and personal with the parents responsible for Wifi 43 x Do-Si-Dos. A masterful feat in cannabis breeding, keep an eye out for when this limited edition run of seeds goes live. In the meantime, you can check out the video to get an intimate glimpse at the strains in question.
In keeping with the theme of expert breeders, Kannabia, another globally recognised seedbank, unveiled their new strain "Colombian Jack". As a sativa-dominant hybrid, the strain boasts a mind-melting 29% THC after only 64 days of flowering. If just the thought of that much THC is making you giddy, don't despair—Colombian Jack will soon be available from Zamnesia.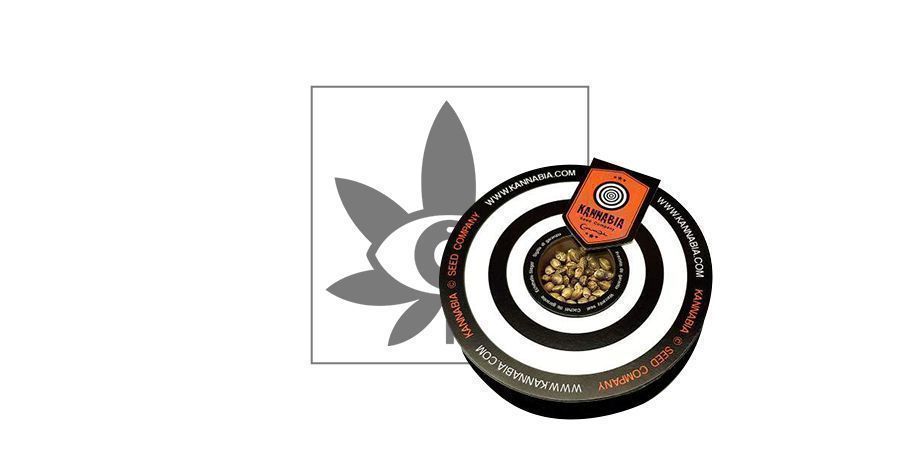 View Colombian Jack
AN INTERVIEW WITH SUPER SATIVA SEED CLUB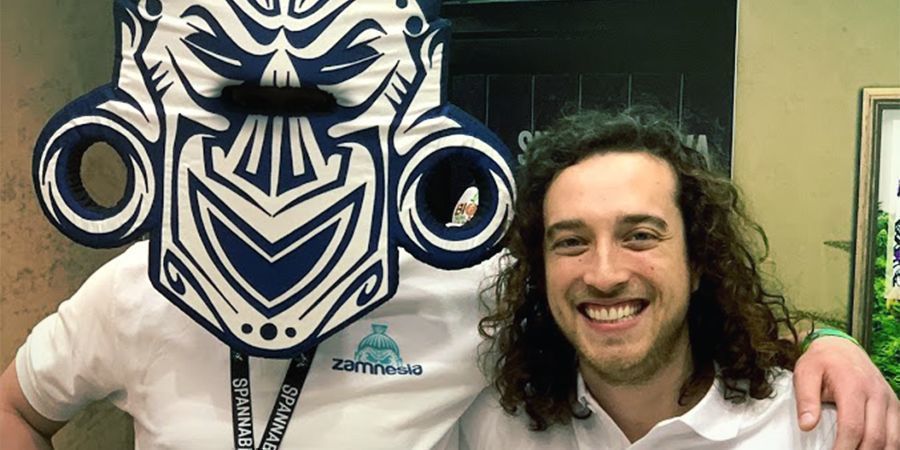 We weren't joking when we said Spannabis featured "a collection of the world's most respected and revered seedbanks". One such seedbank that fits that description perfectly is Super Sativa Seed Club (SSSC), who, after a long hiatus, are back. At the forefront of breeding in the late 1980s, what SSSC doesn't know about cannabis isn't worth knowing. With that in mind, you can imagine our excitement when we got to spend some time with the founder's son, Kees, and talk to him about what SSSC has to offer.
Q: Why choose only sativas to work with?
Indicas are currently very popular in the cannabis scene as people want fast, short-flowering strains. However, despite their popularity, we think sativas have something to offer that indicas don't. Sativas are interesting and grow big, and once people get a taste of what they can produce, many are left pleasantly surprised. A lot of people still need to discover sativas, and that's why SSSC is back.
Q: How did you come up with the names for each strain?
You would think the 30-year-old genetics of the Kees' Old School Haze are named after me. However, my dad had an alias that he used to publish cannabis articles in the original catalogues. Because of the success he had with the name Kees, both the strain and I were named after his alias.
Karel's Haze is a crossing of Old School Haze and Chem Dog. This strain was named after my father, Karel. It delivers a very clean flavour that is enjoyable long after you are done smoking.
The reason for the name "Frosty Friday" is because this strain is perfect for extraction—very big trichomes and easy to separate. And lastly, Prima Hollandica is a reproduction of an old sativa that was already in our catalogue, therefore, we choose to use the same name.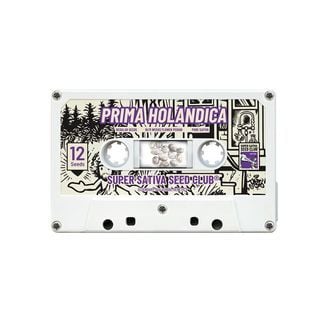 View
Q: What does the future hold for SSSC?
We plan to cross Tropical Haze, purple strains, and sweet strains with sativas. We expect the release date to be in about six months, although stock may be limited. As we are trying to reproduce old strains, this can take some time, so a little patience is needed.
KEES' ADVICE
We couldn't leave the interview without a few words of wisdom from Kees:
"Don't be afraid of sativas".
"Yes, they can be scary as they take up to ten weeks to flower and a steady environment to give a great yield. However, the learning curve of sativas is really impressive and interesting. Everyone can grow a fast indica, but if you manage to grow a sativa, you are allowed to say you are a real cannabis grower".
THIS YEAR'S WINNERS
A cannabis exhibition would not be complete without an awards ceremony. Spannabis offers the chance for the industry's finest to prove their worth and take home awards in several different categories.
While the full list of winners can be found on the Spannabis website, a few notable mentions include Royal Queen Seeds taking home "Best Seed Bank", Pax 3 winning "Best Vaporizer", and Cali Terpenes earning "Best Post-Cultivation Product". Why are these notable, you ask? Well, all three winners are available at Zamensia! If you want products that have proven their might against the industry's cream of the crop, you know where to head.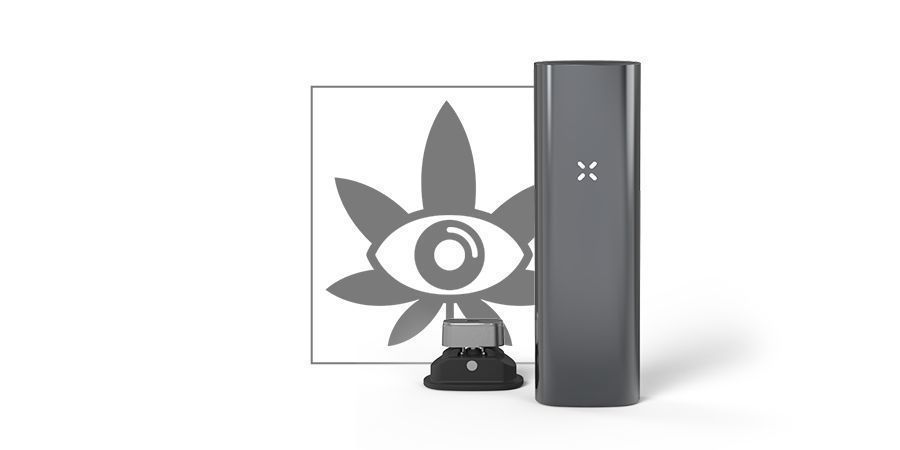 View Pax 3
ONLY AT SPANNABIS—SOLID GOLD ROLLING TRAY
We couldn't finish this article without giving one final shoutout. That honour goes to the utterly insane solid gold rolling tray on show at the Devambez Paris trade stand. For a measly sum of $35K, you too could be the proud owner of said rolling tray. If for some crazy reason a solid gold rolling tray is something you would like to add to your collection, contact Zamnesia directly as we can source it for you.
After the success of this year's event, we cannot wait until the next edition of Spannabis!
Written by: Zamnesia
Zamnesia has spent years honing its products, ranges, and knowledge of all things psychedelic. Driven by the spirit of Zammi, Zamnesia strives to bring you accurate, factual, and informative content.

Find out about our writers
---