Blog
3 min
The 2017 Calendar Of Leading EU & World Cannabis Events
3 min
The cannabis industry is growing in leaps and bounds as legalization and regulation spreads to more and more countries. Here is a list of leading conferences in Europe and Canada for 2017.
Next year is going to be an interesting time for the industry in Europe, particularly with laws beginning to really change in several countries and the impact, if not overflow, of American money looking for a marijuana market outside of the U.S. and Canadian firms looking for export opportunities. While it is likely that the industry will continue to develop in the U.S. on a state level, it is also highly risky to invest, because of the failure to reschedule the drug.
Here is a list of networking events across Europe and Canada next year for those interested in being part of the marijuana industry outside of the United States.
FEBRUARY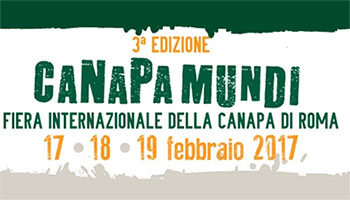 Canapa Mundi - This will be the third year for the event, which takes place in 2017 after medical distribution began across the country. Sure to be an interesting event. Held in Rome, 17-19 February.
MARCH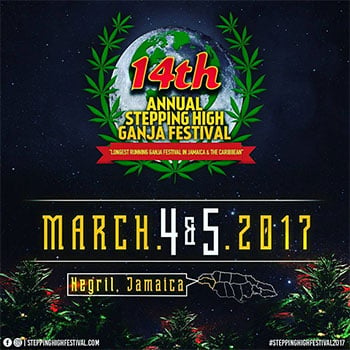 Stepping High – An annual event held in Jamaica since 2003 and the longest running festival in the Caribbean. Held as an underground, word-of-mouth event for 11 years, the organizers are taking advantage of recent reform there to grow the industry and celebrate. Farmers and entrepreneurs, as well as Rastas celebrate and organize exhibitions, booths and parties. Held 2017 in Negril, Jamaica, March 4-5.

CannaTech – With the industry in Israel heading into interesting territory, including wide distribution of the drug through mainstream pharmacies, as well as looking at the export market, this is certainly a not-to-be-missed event for cannapreneurs and investors. Held in Tel Aviv-Yafo, March 20-22.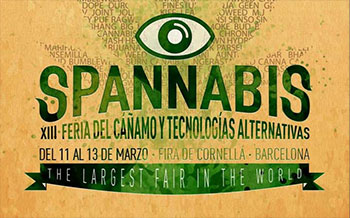 Spannabis – No conferences or much detail about next year's event have been posted (yet) on the event's webpage, but this is sure to be a great year for one of the oldest professional conferences in the EU. With reform moving not only in Spain, but the rest of Europe, this is a must-attend event for those interested either in forwarding reform or their own EU-based entrepreneurial endeavours. Featuring a unique forum of medicinal, scientific, national and international individuals and businesses. Held in Barcelona, March 10-12 and again in Madrid in October.

Medical Cannabis and Cannabinoids Conference – No details on the conference have been announced, but in its first year, this biannual gathering attracted a range of policy, medical and other academic and industry professionals. Held in Prague, March 8-10.
APRIL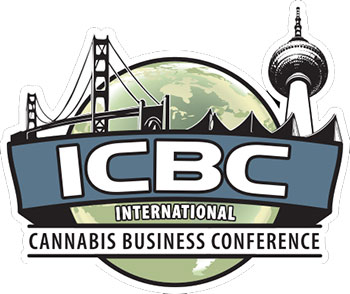 International Cannabis Business Conference – It is highly likely that this will be the most important, if not timely, cannabis business conference in Europe this year. The government is expected to announce both rescheduling, as well as coverage under health insurance this month, and the industry here is set to organize and expand in preparation for the government's organization of a national regulatory body by 2018. Not to be missed. Held in Berlin, Germany, April 11-12 and in Vancouver later in the year.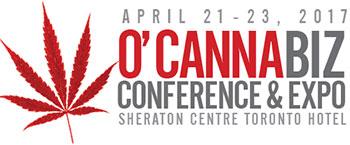 O Cannabiz Conference and Expo – Organized by veteran event and music producers, the event is rapidly growing and brings together experts to discuss practical investment opportunities for a rapidly growing and increasingly international industry. The expo will feature cutting-edge technologies, practices, products and services for the industry, with an already impressive lineup of speakers. Held at the Sheraton Centre, Toronto, April 21-23.
JUNE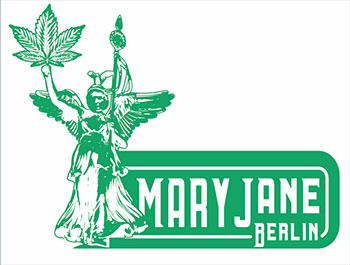 Mary Jane Berlin is moving into its second year this year and it is expected to be large. Featuring over 4,000 square meters of inside exhibition space and 3,000 of outdoor booth opportunities, the event is expected to reel in a large crowd. Combined with food stalls, concerts and lectures, the event is expected to be a lively and dynamic event, attracting both German and international companies if not investors. Held at Postbahnhof, Berlin, June 2-4.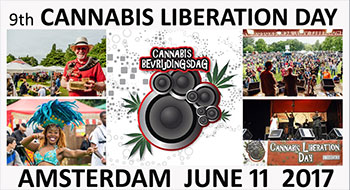 Cannabis Liberation Day – The 8th Cannabis Liberation Day will take place all day at Flevopark, billed as the "greenest" park in Amsterdam and easily accessible by public transportation. The event is free, and presents a wide array of exhibitors and entertainment with the express goal of promoting and furthering cannabis reform globally. Held in Amsterdam, June 11th.
SEPTEMBER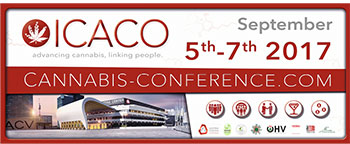 International Cannabis Conference – With a lineup of international cannabis experts and leading entrepreneurs (including Dr. Raphael Mechoulam and Steve Deangelo), the conference is already looking like a not-to-be-missed event. Held in Vienna, September 5-7.

Expo Grow – An already large and growing professional, international conference, the event attracted 150 stands spread out over 4 pavilions and an outside exhibit area. No dates set yet, but it is planned for 2017. Takes place in Irun.
OCTOBER

Cultiva Hanfmesse – This year will be the 10th anniversary of a cannabis fair that has continued to grow in both size and stature. Featuring regulatory and scientific experts, as well as fun events and exhibits, dates and times have yet to be announced for 2017. Over 140 exhibitors attended last year. Held in Vienna, early in the month.
NOVEMBER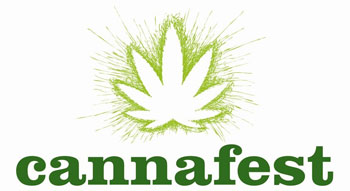 Cannafest – One of the largest exhibitions and conferences in Europe, last year the gathering drew 250 exhibitors from 25 countries with a total exhibition space of over 13,000 square meters. No dates announced yet for 2017, but worth attending in a year where Europe is moving forward on all things reform. Held in Prague.