Blog

3 min
An Overview Of Acetyl-L-Carnitine
3 min
Commonly included in supplements and vitamins, and found in various foods, acetyl-L-carnitine has numerous potential applications to suit all kinds of users. If you've never heard of it, no problem; we've put together a complete overview of everything you need to know about this amino acid.
As a common ingredient in a wide variety of supplements and vitamins, acetyl-L-carnitine is deemed to have a number of potential benefits for the mind and body. In this article, we take a dive into everything you need to know about acetyl-L-carnitine, so you can determine whether it's right for you.
What is acetyl-L-carnitine?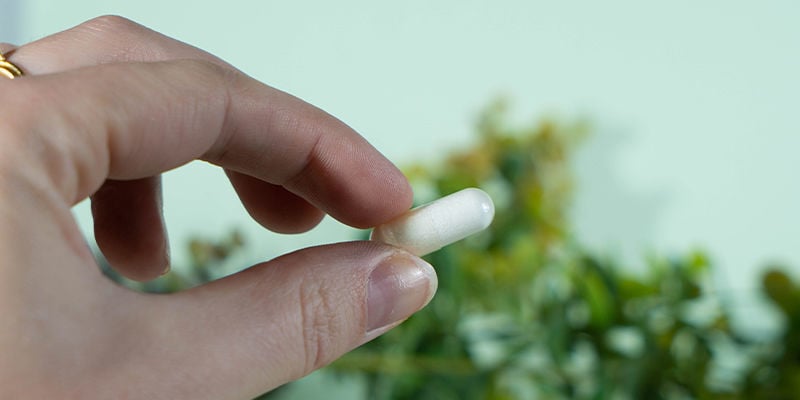 Otherwise known as ALCAR, L-carnitine, or LCLT, acetyl-L-carnitine is an all-natural amino acid produced in the body via the enzymatic addition of an acetyl group to carnitine. (Mendelson, 2008) Acetyl-L-carnitine can also be found in foods, such as beef, chicken, cheese, and milk; however, it is most commonly taken as a dietary supplement, and is thought to potentially affect weight and metabolism and cognitive function, among other actions. But is it just as simple as taking a supplement and reaping the benefits?
How acetyl-L-carnitine works
Acetyl-L-carnitine targets both the brain and body. In the case of the former, it boosts levels of a neurotransmitter called acetylcholine, which aids functions dedicated to memory and overall brain function. In the body, acetyl-L-carnitine supports energy metabolism by facilitating the transport of fatty acids to mitochondria, where they are oxidised and used as fuel (Mendelson, 2008).
What are the potential benefits of acetyl-L-carnitine?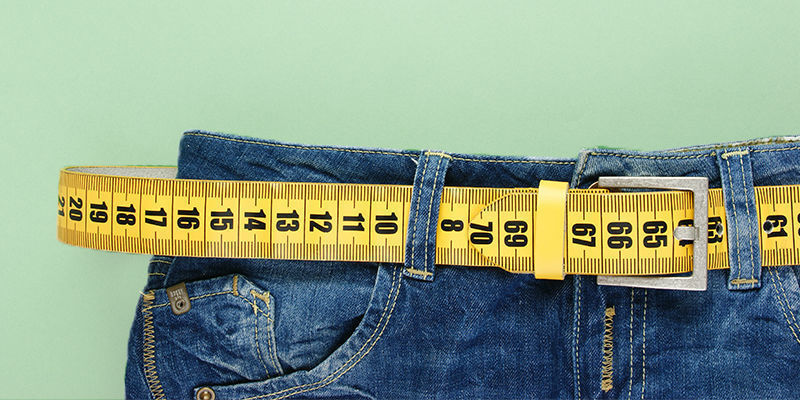 While we've touched upon a couple of functions of acetyl-L-carnitine, let's take a closer look at the scope of effects for which this amino acid is being studied.
Memory and cognitive function
As mentioned, acetyl-L-carnitine interacts with the neurotransmitter acetylcholine in the brain. It's here that the amino acid may have the potential to affect alertness, mood, and other cognitive functions. While research is extremely limited, in 1990, researchers gave patients suffering from alcohol addiction 2g of acetyl-L-carnitine per day over a 90-day period in hopes of improving various aspects of cognitive function (Tempesta et al.). Despite some encouraging data, there is not much research on the effects of the substance in healthier volunteers, so more concrete evidence is needed to support acetyl-L-carnitine's use in promoting cognitive function.
Weight loss and metabolism
As briefly discussed, the presence of acetyl-L-carnitine in the body works to promote energy metabolism via fatty acid oxidation. In this domain, a systematic review was undertaken to determine the efficacy of acetyl-L-carnitine in promoting weight loss and a decrease in body mass index. Of the nine trials that met the criteria for the review, results ultimately demonstrated a notable effect of acetyl-L-carnitine on both of the measures being studied, compared to placebo (Pooyandjoo et al., 2016). Again, there is no conclusive evidence to say that acetyl-L-carnitine promotes weight loss, and, indeed, many factors are involved, such as diet, age, exercise, and genetics. However, as more research is conducted, the results look increasingly promising.
Exercise performance
Favoured by gym enthusiasts, many pre-workout supplements contain acetyl-L-carnitine. This is not down to chance; there is actually some research to suggest that it might play a role in enhancing physical performance—even improving areas such as stamina and muscle oxygen supply. Not only this, but it may also help with recovery time too, by reducing muscle soreness. Yet, a 2014 study shows that it may take larger doses of the amino acid, over a long-term period, before any physical benefit can be noted (Orer & Guzel, 2014).
Heart health
Acetyl-L-carnitine is also being studied for its effects on the heart. In a 2009 study, researchers administered 1g of acetyl-L-carnitine twice daily to type 2 diabetics with insulin resistance. Among other data, one of the key takeaways of this study is the good safety profile of the amino acid among patients (Ruggenenti et al., 2009). In another trial, individuals given a course of L-carnitine for 12 months, soon after experiencing a heart attack, displayed data associated with attenuation of left ventricular dilation (Iliceto et al., 1995). However, research in this field is limited, and much needs to be revealed before we can confidently assert the potential of L-carnitine on heart health.
When should you take acetyl-L-carnitine?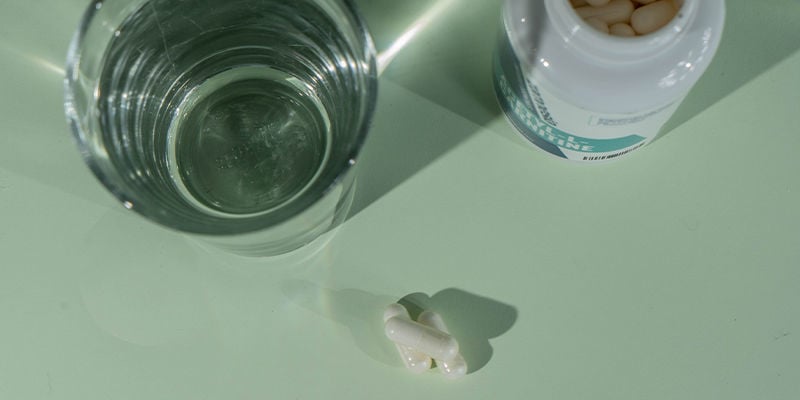 So, when should you take acetyl-L-carnitine as a supplement? The recommended daily dosage is anywhere between 1.5–3g per day. However, when included in specific vitamins or supplements, this amount is likely to vary, and these products will have their own usage and consumption guidelines. As stated, acetyl-L-carnitine is a common ingredient in workout supplements and pre-workout powders, with many athletes and bodybuilders utilising it to boost their training. When it comes to taking it before a workout, always follow the instructions on the packaging.
Is acetyl-L-carnitine safe to use?
As long as users do not exceed the recommended daily dosage, the use of acetyl-L-carnitine is deemed safe. Some users like to tailor their daily intake to around 2g in hopes of forgoing any possible side effects. However, those with any concerns about taking acetyl-L-carnitine should consult with a medical professional before trying it.
Does acetyl-L-carnitine have any side effects?
While acetyl-L-carnitine is safe to use, some side effects can occur, usually as a result of excess intake. Possible side effects include:
Diarrhoea
Nausea
Trouble sleeping
High blood pressure
Headaches
Lowered blood sugar levels
It's also worth mentioning that children and pregnant and breastfeeding women should avoid taking acetyl-L-carnitine, as its effects on these populations are not known.
How can you experience acetyl-L-carnitine for yourself?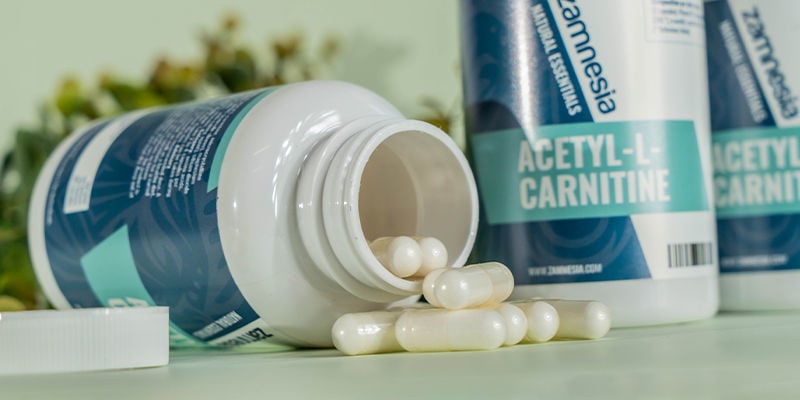 Now that we've given you the lowdown on everything that acetyl-L-carnitine is capable of, how can you try it for yourself? While sources can be found in a variety of animal-based foods, a more accurate and consistent way to dose is through the use of supplements and vitamins. That's why, here at Zamnesia, we offer a range of top-quality acetyl-L-carnitine supplements in our Healthshop to work with your daily routine, so you can experience everything this amino acid has to offer.