Blog
1 min
Jamaica Decriminalises Marijuana On Bob Marley's Birthday
1 min
Jamaica has decriminalised the possession of cannabis, and it just so happens they did it on Bob Marley's Birthday.
On the 6th of February 2015, the Jamaican senate passed a bill that decriminalises the possession of marijuana for medical, religious and scientific use. It is a huge step forward for the country and cannabis community as a whole, and it all happened on Bon Marley's Birthday.
THE SITUATION IN JAMAICA
Now that cannabis possession has been decriminalised in Jamaica, those who would use marijuana for spiritual, medical and recreational purposes can do so without fear of criminal repercussion. Under the amended law, anyone found with up to 56 grams of marijuana on their person, or growing up to 5 cannabis plants, will be issued a fixed-penalty civil fine, instead of a criminal charge. This does not technically legalise the herb, and it is still illegal to sell or grow on a large scale, but it is certainly a step in the right direction to ending the persecution that Bob Marley saw as a plague upon his beloved nation.
A TRIBUTE TO A LEGENDARY ICON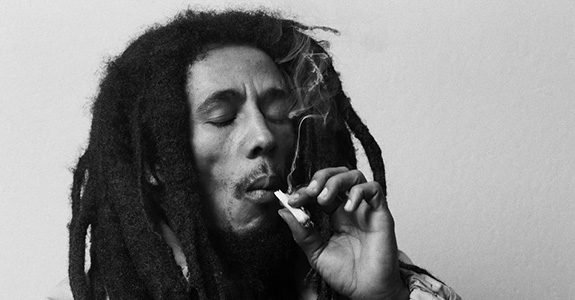 It would be an extreme coincidence should the passing of the bill just happen to fall on this date. Bob Marley played a huge part in the political and spiritual development of his home nation - campaigning for peace, love and justice, as well as the free spiritual use of marijuana. Whether you like his music or not, you cannot argue with the accomplishments he achieved during his life.
Whilst recreational users may be rejoicing at the news, it is important to understand that for Bob Marley, cannabis was a spiritual tool for self-contemplation and meditation, and its prohibition was an unjust oppression of religious and spiritual belief.
In a recent interview with Bob Marley's son, Ziggy, he described his father's message as being more than just "love and peace and smoke weed."
"Bob was a revolutionary. He was a person who wanted social justice in a real sense, in a real physical sense," he went on to say.
It would appear that is a sentiment that has been adopted by the rest of Bob's family, with many of them actively working to end global prohibition. They have even started up their own marijuana brand, "Marley Natural".
We would like to think that Bob Marley would be proud if he could see Jamaica today, and the decision it has made to end its spiritual and oppression. A fitting tribute indeed.