Blog
4 min
How To Make Cannabis Lemonade
4 min
Nowadays, people can get creative with their edible cannabis recipes. In this article, we explain in detail the ingredients and procedures to make "cann-o-nade" or cannabis-infused lemonade.
Because cannabis is no longer as taboo and prohibited as it was a decade ago, people are getting more and more creative with how they consume this magic herb. From brownies and cookies to gummy candies, enthusiasts have now come up with weed-infused lemonade, or what they call "cann-o-nade."
This unique and refreshing concoction is the perfect thirst-quencher for a hot day, but remember to enjoy in moderation. Just like alcoholic drinks, this beverage carries a potency that can last up to three or four hours, and take 45 minutes+ to kick in. In this article, we will break down the steps to making cann-o-nade in the comfort of your own home.
WHAT YOU WILL NEED
The cannabis you will be using for making lemonade comes in the form of a tincture. In a nutshell, a tincture is a cannabis concentrate wherein the plant is soaked in alcohol, which extracts the cannabinoids.
To make the tincture (50ml), here are the ingredients you will need:
90% pure grain alcohol (or the strongest alcohol that you can get)
Cannabis: 3-4g buds, 8-10g leaves, 0.5-1g hash, or 5g trim
Blender
Small jar with lid, like one used for baby food
Strainer
Funnel
Tinted glass bottle, preferably a dropper bottle
Measuring cup
You will first need to grind your cannabis, then decarboxylate it. In lay terms, this means heating it up to a temperature of 115°C for 30-35 minutes. After, place the decarboxylated cannabis into the jar and pour in 50ml of alcohol. Close it with the lid and shake thoroughly.
Allow the mixture up to five days for the cannabinoids to be fully extracted by the alcohol. After which, you can now strain your mixture over the measuring jug using the cheesecloth to separate the unneeded plant matter.
Once that is done, pour the final product into the medicine bottles using the funnel. The lemonade will require you to use three teaspoons of the tincture.
Video: How To Make A Cannabis Tincture
How To Make Cannabis Lemonade - THE STEPS
The other ingredients and tools that you will need to make the lemonade are:
1.35l cold water
450ml lemon juice (8-10 lemons)
225g sugar
Pitcher
Measuring cup
Juicer
The first step in this process is to squeeze out the lemons that you have. You can make use of an automatic juicer to save time, but if you like making the effort, you can use a manual juicer. Once that is done, pour the lemon juice into the pitcher. You can add in the pulp if you want, just make sure not to include any seeds.
Next, add the sugar. If the mixture ends up being too tart, you can use a couple tablespoons of sugar. If it comes out too sweet, you can mix in the juice of half a lemon, along with a pinch of salt.
The third step is to add in the tincture. This is why it is ideal to store your tincture in medicine bottles; droppers allow for exact dosing. Now, give everything a good mix to make sure it is properly infused. Leave the concoction in the fridge to cool for three hours.
Video: How To Make Cannabis Lemonade
MAKE IT PINK
If you want to add a little extra flair to your already amazing concoction, you can make your lemonade pink. Here is how you do it.
Ingredients:
85g of sugar
180ml water
120ml freshly-squeezed lemon juice
60ml cranberry juice
3 teaspoons cannabis tincture
The first step is to combine the sugar and a cup of water in a small saucepan and bring to a boil. Stir the mixture to dissolve the sugar. After which, allow it to cool to room temperature; cover and refrigerate.
Once it is cold, pour the chilled syrup, lemon juice, tincture, water, and cranberry juice into a large pitcher and stir. Now, you are ready to serve your pink cann-o-nade.
TOP 3 STRAINS FOR CANNABIS LEMONADE
While you may choose any strain from our choice of cheap cannabis seeds to make your very own cann-o-nade, , there are specific ones that will really highlight the iconic flavour and experience of drinking lemonade.
ORIGINAL BRUCE BANNER
The Original Bruce Banner was named after The Hulk's alter-ego, and for good reason. This hybrid strain, with roots that trace back to OG Kush and Strawberry Diesel, has a 25-32% THC content. Its kick is described as "fast-hitting" and "powerful," but also offers a well-balanced high. This strain has a high limonene content, which makes it an excellent ingredient in tangy and tart lemonade.
Once ingested, you can feel the effects of both the indica and sativa components. At the onset, you will feel the relaxation and body high, but as time passes, you will also get into that creative, euphoric state of mind. The Original Bruce Banner is a common favourite among those that use cannabis for medicinal purposes.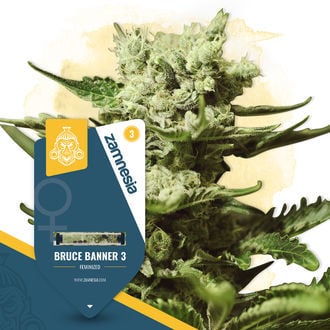 View
GG#4
Contrary to the previous strain, GG#4 is an indica-dominant strain with up to 26% THC. With its roots stemming from Chocolate Diesel, Sour Dubb, and Chem Sis, this bud is guaranteed to relax your mind and body, melting away your life's worries. It's a strain with a complex flavour and aroma profile, rich in terpenes and flavonoids It will not fade into the background when used in recipes, but rather compliment your dish or drink.
The good thing about GG#4 is that it also possesses some qualities that are present in sativa strains. Not only is it the perfect strain for a relaxing night, it can also give you a happy and uplifting high. Like the Original Bruce Banner, GG#4 is also a favourite among medical marijuana patients medicating for sleep troubles and depression.
STRAWBERRY COUGH
Add a subtle berry flavour to your pink lemonade with this strawberry-flavoured cannabis. A strain created by Dutch Passion breeders, Strawberry Cough is one of the most highly-touted strains on the market today. This sativa-dominant strain is considered to be "one of the most enjoyable" for sale as it immediately dissolves anxiety following your first toke.
While it does contain medium levels of THC at 11-12%, it bears a fruity aroma that will leave your tastebuds filled with joy. It is very easy to grow and gives consumers a "peculiar, smiley effect."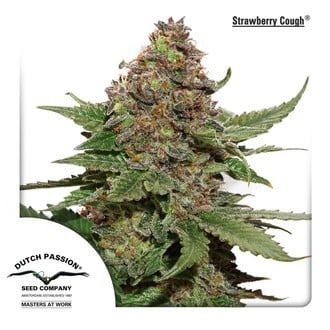 View
You can pick from one of these three strains to use for your very own cann-o-nade, a new concoction that you can add to your growing list of cannabis edibles. Enjoy!