Blog

4 min
FastBuds: Dispensary-Grade Weed In Record Time
4 min
FastBuds is renowned for its top-shelf auto strains. But what exactly makes this seed bank so popular, and how do they manage to create such potent, high-yielding genetics while maintaining lightning-fast growing speed? Find out all this, and much more, below, and discover three of the top FastBuds strains available today.
While many growers treasure autoflowers today, that hasn't always been the case. For a long time, autoflowering strains were frowned upon due to their poor yields and meagre potency. But FastBuds has helped to drastically change that through their extensive catalogue of fast-flowering autos, which easily hold their own against even the most revered feminized photoperiod strains. Keep reading to learn more about FastBuds, and how this seed bank came to be one of the very best producers of autoflowering cannabis strains in the world.
The history of FastBuds: From a US garage to Spannabis
The FastBuds brand is a testament to hard work and passion. And while today's autoflowers are synonymous with quality genetics, that is a relatively new development. Twelve years ago, when the founders of FastBuds set out (from their garage) to experiment with autoflowering cultivars, autos were far from popular. Most growers looked down upon these strains, criticising their size, yields, and potency, and even labelling them as gimmicks.
And to be fair, the autoflowering strains available at the time left a lot to be desired. Regardless, the founders of FastBuds saw past the limitations of the autos of the time, recognising their underlying potential while simultaneously understanding the long road ahead to perfecting these genetics. Lucky for growers, when the team at FastBuds sets their sights on something, few things can deter them.
From their garage in the US, the founders continued to experiment with ruderalis genetics and the autos available to them. Their vision was clear; to create strains with the same strength and stability of leading feminized strains, but with the lightning-fast life cycles unique to ruderalis. And in 2012, FastBuds launched its first website, offering 5 unique autoflowering strains: Crystal Meth, G14, Mexican Airlines, Northern Express, and C4matic. And while the launch was successful, the brand's founders quickly realised that their success didn't just depend on the quality of their seeds; it also depended on their ability to compete with the countless Dutch and Spanish seed banks who already had a firm grip on the global market.
Defining a clear niche: FastBuds specialises in US genetics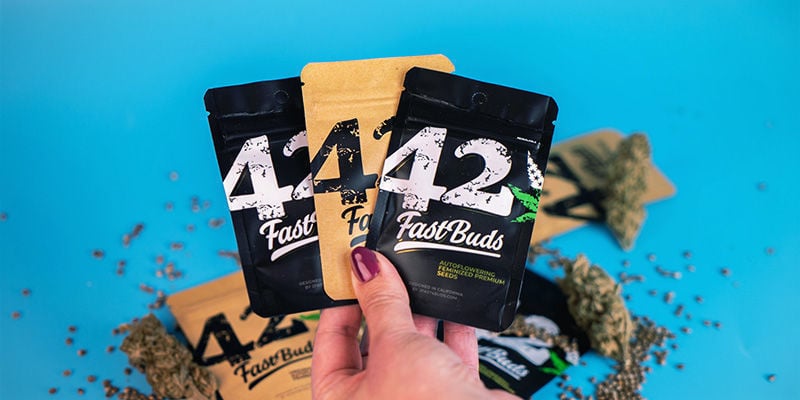 Stiff competition is enough to burst a company's bubble. But the founders of FastBuds weren't about to give up on their dream so easily. As they thought of ways to compete against the plethora of successful seed banks, the answer suddenly became crystal clear. In their homeland of the US, dispensaries were popping up left, right, and centre in the wake of legalization, and their top shelves weren't lined with Super Silver Haze and other Dutch classics. Instead, US dispensaries were selling exotic new strains such as Girl Scout Cookies, Gorilla Glue, and Blue Dream. To hold their own against well-established European banks, FastBuds decided to specialise in something they knew extremely well: US genetics.
In 2013, the FastBuds team relocated to Spain, bringing with them an exotic collection of US celebrity strains (most of which were clone-only varieties and unavailable in Europe). Shortly after, in 2015, FastBuds released Girl Scout Cookies Auto, a super-speedy, stable strain that packed all the power, aroma, and flavour of the feminized photoperiod GSC by Cookies Fam. Instantly, FastBuds made a name for itself as the first seed bank to bring autoflowering US strains to Europe.
In the following months, FastBuds attended Spannabis, which further helped to solidify their brand, and marketed their products to Europe's vibrant cannabis scene. Soon after, the FastBuds team could be found setting up shop at cannabis fairs and events across Austria, Italy, France, the Czech Republic, and more. To top things off, FastBuds released Gorilla Glue Auto in 2016, a strain that continues to be recognised as one of the best autoflowering strains of all time.
Award-winning genetics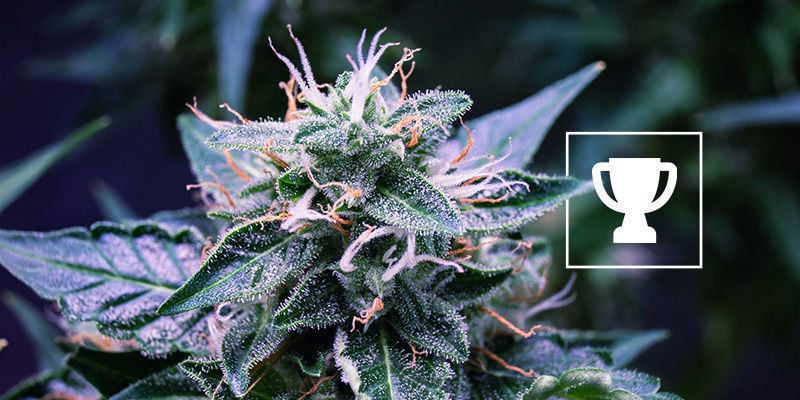 Since the release of its renowned autoflowering Gorilla Glue variety, FastBuds has received over 20 international accolades for its genetics. These include:
Best Autoflower Breeder Award - Spannabis 2022
Best Novelty Autoflowering Strain - Spannabis 2022 (for Forbidden Runtz)
1st place - 2019 Autoflowering Cup, Oregon (for Blackberry Auto)
3rd Place - Solventless Extraction Category - 2020 Spannabis (for Gelato Solventless THCA Diamonds)
Copa Secreta 2015 - Chile
Copa Canábica Litoral de los Poetas - 2016, 2017, 2018 - Chile
Best Seedbank - THC Expo 2019 - Chile
FastBuds international partnerships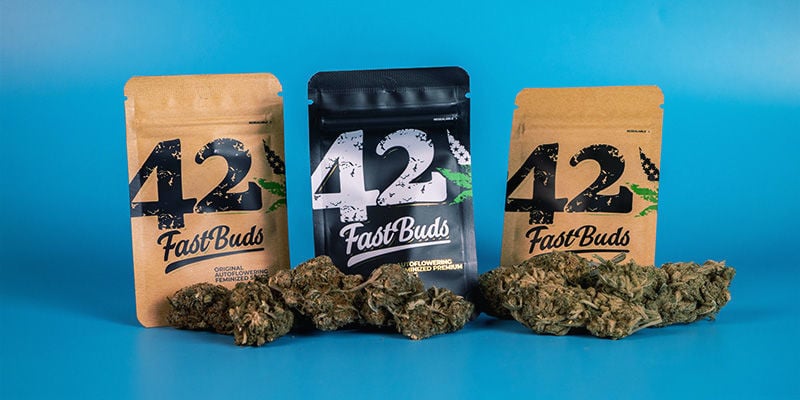 As their genetics continue to win over the hearts of even the most stubborn and demanding growers, the FastBuds brand only grows stronger. Today, the team has established strong ties with other seed banks and cannabis companies around the world, allowing the brand to expand into new frontiers.
After a recent trip to Chile, FastBuds was able to open its first international office in Santiago de Chile. Shortly after, in 2017, FastBuds participated in its first North American event in Toronto, Canada, where it signed a partnership with Xotic Genetics, giving the brand a stepping stone into the flourishing North American market. Finally, at the 2017 High Times Cannabis Cup in San Francisco, FastBuds struck up partnerships with seed banks from Oregon and California to further its expansion across their home continent.
FastBuds' flagship autoflowering seeds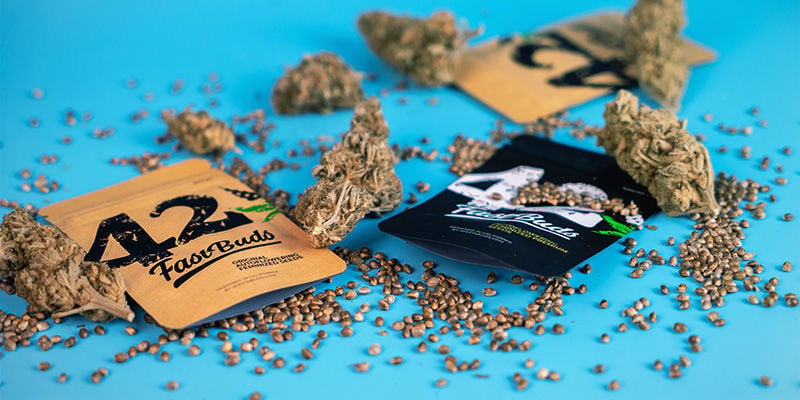 Today, the FastBuds brand is synonymous with top-shelf auto genetics. Its catalogue includes 60 unique strains featuring only the best US genetics. What follows are some of our personal favourite FastBuds strains.
Gorilla Cookies Auto
What could be better than GSC and Gorilla Glue combined? Gorilla Cookies Auto packs the potency and aroma of two US giants and is still regarded as one of the strongest auto strains in the world (with up to 27% THC). Besides being super potent and aromatic, Gorilla Cookies Auto is extremely reliable and resilient, even in the toughest growing conditions, and delivers her bounty in just 70 days from seed.
Strawberry Banana Auto
Paying homage to their homeland, Strawberry Banana Auto is FastBuds' rendition of StrawNana, boasting a delicious tropical aroma, 27% THC, and outstanding production (up to 600g/m² indoors). Moreover, Strawberry Banana boasts an admirable stature of up to 150cm and strong resilience to pests. Get ready to harvest after a life cycle of 10–11 weeks.
Wedding Cheesecake Auto
Wedding Cheesecake Auto is a dank, slightly tart rendition of Wedding Cake, a stellar hybrid loved across North America for its stoning effects, high yields, and sugary-sweet Cookies aroma. Packing 24% THC and a rich combination of terpenes, Wedding Cheesecake Auto delivers very relaxing physical effects and a general feeling of contentment. Perfect for unwinding, and ready in 63–70 days from germination!
FastBuds: The best in autoflowering genetics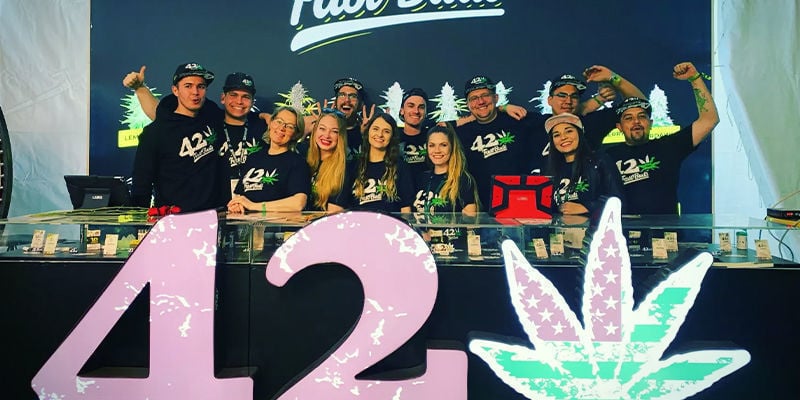 Whether you're an avid fan of autos or still sceptical, you only stand to benefit from trying out FastBuds auto seeds. With their stable genetics, FastBuds has taken the best of autoflowering and feminized photoperiod cannabis to create strains that are reliable, high-yielding, potent, and, most importantly, super fast! But don't just take our word for it; browse FastBuds' complete seed catalogue on Zamnesia today, and test them for yourself.