Best Psytrance Festivals Of 2017 In Europe
Published :
April 19th, 2017
Categories :
Blog
•
Europe
•
Psychedelics
•
Top lists
Last edited :
November 9th, 2017

Psychedelic music is taking over the world. Want to be a part of this movement? Click here and check out the top Psytrance Festivals of 2017.
Here's the ultimate list of the best Psytrance Festivals taking place in 2017. This is the year people! Amazing performances and psychedelic vibes shall illuminate your consciousness with love and positivity. We, Zamnesia, are also proudly sponsoring the Psy-Fi "Book Of Changes" festival this year, which is bound to be a breathtaking experience. Continue reading, and immerse yourself in the psychedelic spirit.
PSYCHEDELIC EXPERIENCE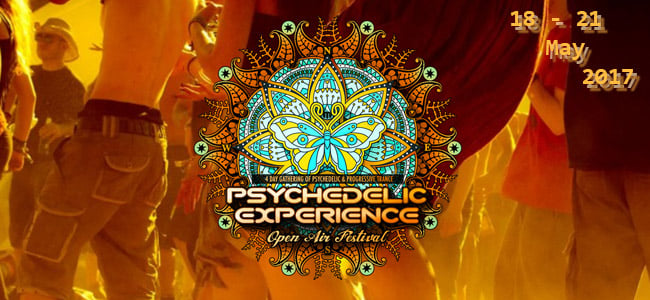 Germany 18-21 May
Info: http://www.psyexperience-festival.com/
If you're into deep psychedelic vibes, pulsating through high-class speakers straight into your soul, Psychedelic Experience has got you covered. This incredible festival is relatively self-explanatory; psychedelic experiences are to be expected. The main stage, Mandala Stage, will be ornamented with extraordinary otherworldly art. Ace Ventura, Anatomic, and Astrix are among other high-class artists that will be delivering mental tunes. This festival takes place in Northern Germany, in a town called Lübz, between 18-21 May. You'll discover that delicious cuisine and cool psychedelic side-activities will be present at this spectacular event.
TRIPLICITY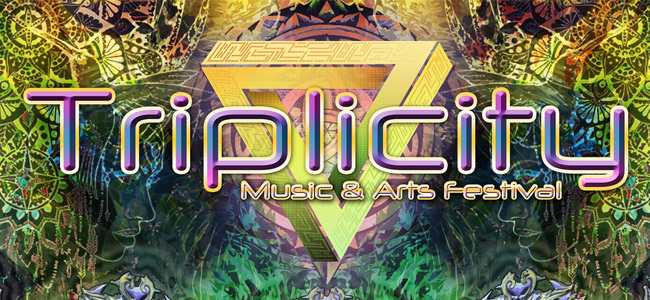 UK 1-5 June
Info: http://www.triplicityfestival.com/index.html
This incredible festival takes place in the depths of UK's jungle. Triplicity is a psychedelic festival consisting of purely natural vibes. Over 100 artists will deliver music spanning from Psy-Trance, Psy Dub, Psy-Breaks, Techno, Neurofunk and many other super-weird genres. The sound and laser systems are sure to entertain festival maniacs with outlandish special effects, provided by Element 5 Systems. There will be plenty to eat and drink, delightful ethically sourced produce is to be expected. Triplicity is filled with cool art exhibitions, side-activities and of course, chilled humans. This magnificent event takes place between the 1st and the 5th of June, somewhere in the depths of the UK.
TREE OF LIFE FESTIVAL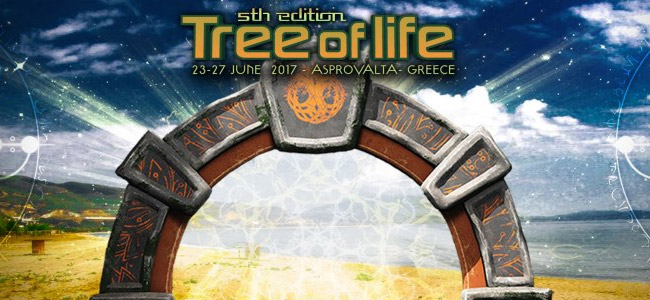 Greece 23-27 June
Info: http://www.electreelife.com/
It's all about the Tree Of Life Festival. You can join the party between the 23rd and the 27th of June, in Asprovalta Greece. This incredible event takes place in the Northern parts of Greece, by the breathtaking shoreline of Strimonikos. Incredible art and friendly people with positive vibes will roam this amazing destination. Astral Projection, Alex Light, Bliss, Bitkit, among hundreds of artists will present their talents through mad psychedelics beats. There will be not one, but three stages, called Sun Stage, Moon Stage and Liquid stage, sounds pretty trippy already. There will be a massive bonfire, fire-based art, and generally the best psychedelic environment you can imagine.
FLOW FESTIVAL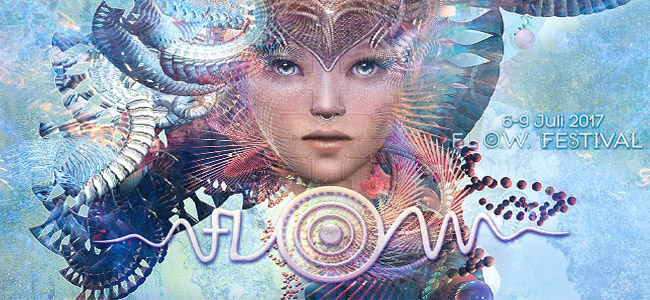 Austria 6-9 July
Info: http://www.flow-festival.at/
If you're planning your next psychedelic festival experience, make sure to add FLOW festival to the list. Amazing music delivered by artists such as Astrix, Atmos, Juno Reactor, and plenty more, shall deliver supernatural feelings and metaphysical sensations. This spectacular festival takes place in Tritolstraße, Eggendorf, Austria, between 6-9th of July. The summer weather, with its bright sun, will illuminate the artwork surrounding the entire festival area. You can delight yourself with great food and beverages, which can be purchased on site.
SHANKRA FESTIVAL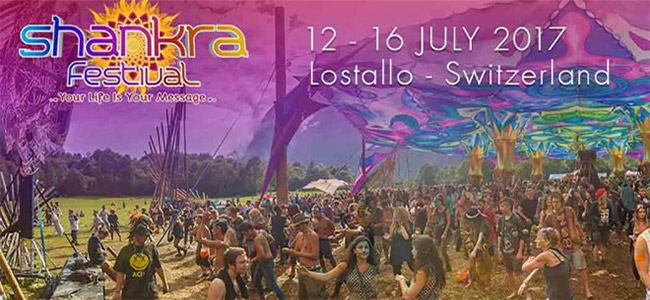 Switzerland 12-16 July
Info: https://shankrafestival.ch/
Shankra Festival is a spectacular event with many different genres of psychedelic music and arts. The best thing about this festival is probably its location, situated between two breathtaking mountains, filled with nature. The Shankra Festival takes place in Lostallo, Switzerland between the 12th and the 16th of July. This event is not solely filled with amazing music, but also with conferences, artistic workshops, healing areas and a "children's village" which creates a fantastic setting for a family trip. This is one amazing experience that you should not miss out on!
ÁLFHEIMR FESTIVAL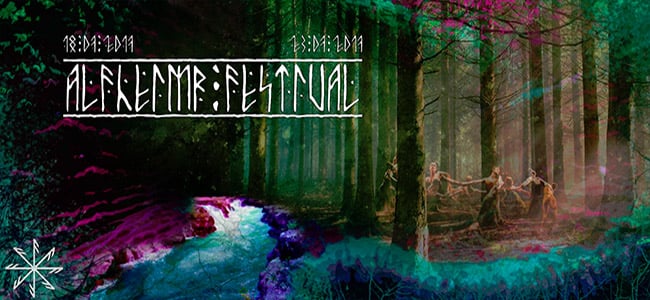 Norway 18-23 July
Info: https://www.facebook.com/events/214282352322433/
Healing, Yoga, Psy-music, workshops, art galleries and pure psychedelic vibes can be expected from the Álfheimr Festival, located in the mystical forests of Åsnes, Norway. This Scandinavian psychedelic festival delivers unique vibes, which greatly differ from the Southern festivals. DJ's mostly from Norway and Sweden will dominate the stage, although great artists from other countries are also included. Álfheimr Festival is all about peace, love and trippy adventures.
MO:DEM FESTIVAL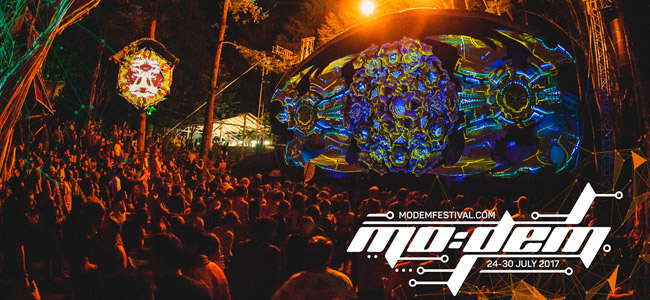 Croatia 24-30 July
Info: http://modemfestival.com/
Primislje, Croatia, 24-30 July, be there or be square. Mo:Dem festival, short for "Momento Demento" is seriously impressive. Plenty of talented musicians will deliver solid Psy-vibes, through high-quality, chest-pumping speakers. Artistic workshops, together with Yoga, Children's area, and a cool lake, make this event outlandishly spectacular. If one wishes to bask in the Croatian summer while experiencing high-quality psychedelic impressions with friends and family, Mo:Dem is the place to be.
O.Z.O.R.A FESTIVAL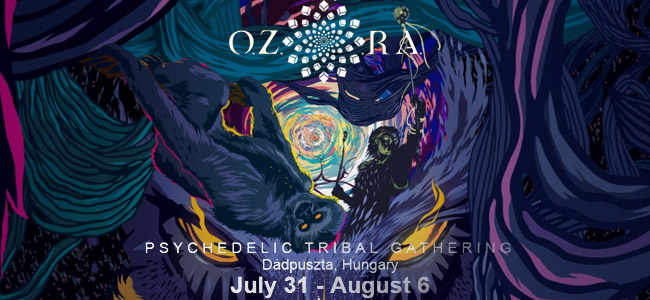 Hungary 31 July - 6 August
Info: https://ozorafestival.eu/
Astrix, Atmos and more than 100 other artists will take over this festival with pure psychedelia. This Festival takes place in Dádpuszta, Hungary, between the 31st July and the 6th of August. Yep, that's an entire week of mad vibes! Amulet & Talisman, Wood Carving, Painting, Meditation are among the many other workshops that will be present to provide you with the ultimate activities. It's almost like an entire universe condensed into one breathtaking spot. Outlandish special effects illuminating the area during the night are to be expected.
FREEDOM FESTIVAL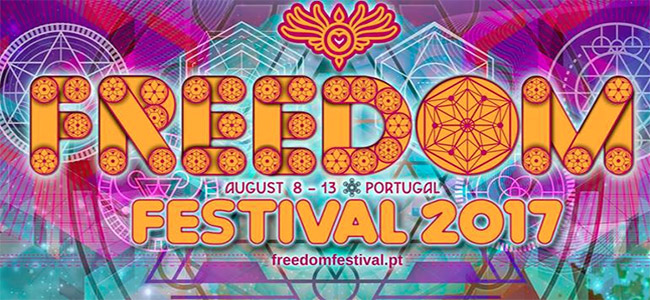 Portugal 8-14 August
Info: http://freedomfestival.pt/2017/
Within the festival, the areas where music and arts shall be performed are coined as "Chill Garden", "Zen Space" and "Dance Forest", the names of which are pretty self-explanatory. The Freedom Festival, as its name suggests, is all about liberating one's mind and becoming Zen. This festival takes place in Serra Da Estrela Natural Park, Portugal between the 8th and the 14th of August. Amazing artists, cool workshops and people that are into psychedelic travels will be present. Much love and peace, is what this festival is all about.
PSY-FI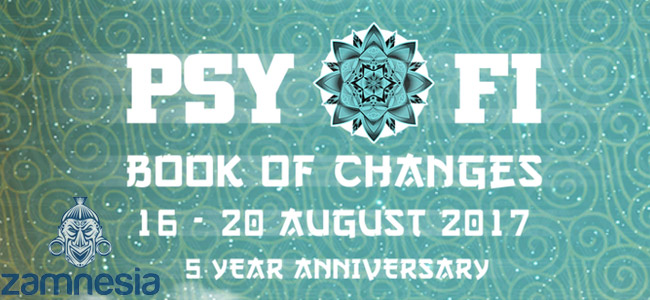 Netherlands 16-20 August
Info: http://www.psy-fi.nl/
Last but definitely not least, behold, the fifth anniversary of the Psy-Fi Festival coined as "Book Of Changes" is here to satisfy your innermost psychedelic desires. This event is filled with top-notch DJ's such as Ace Ventura, Astrix and plenty more. There are several outlandish sections, which provide you with solid trippy vibes. Of course, you can't miss the main stage, which shall emanate mesmerizing perfection from high-quality speakers, some of which so powerful, they'll vibrate you into another dimension. There's also the "Artistry Plaza", where artists display their breathtaking kaleidoscopic masterpieces and a "Sacred Island" area for lectures, workshops and chilled-out activities. The decoration of the festival will be and has always been absolutely breathtaking. Delicious foods and drinks can be purchased on site. Zamnesia also proudly supplies magic truffles and other psychedelic substances on site, ensuring a memorable and unique experience! The festival takes place in the Netherlands between the 16th and the 20th of August. Bring your friends and enjoy this magnificent event that is bound to change your perception of reality forever!
 
 
 
 
 
 
 

Written by: Guest Writer
Occasionally we have guest writers contribute to our blog here at Zamnesia. They come from a wide range of backgrounds and experiences, making their knowledge invaluable.

 

 
 
 
 
Find out about our writers