Effects of Valerian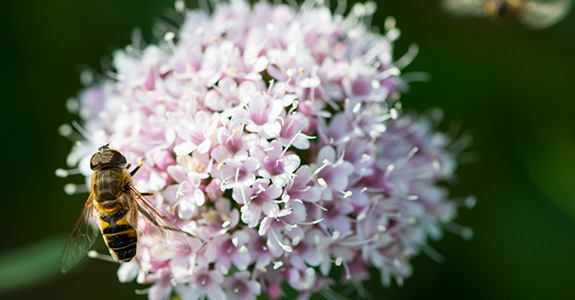 Valerian is a mildly sedative herb with calming and relaxing properties. The effects of Valerian are subtle, but highly effective. The name Valerian comes from the latin word valere, which means to be strong and healthy.
The most common use for Valerian is as a sleep aid. Sleep disorders are generally divided into two groups; those with sleep-onset problems ("difficulty of falling asleep"), and those with sleep-maintenance issues ("difficulty to stay asleep"). Onset and maintenance problems can appear together or separate, depending on the individual circumstances. However, valerian is commonly used for both types of sleep disorders, as it improves both sleep onset and duration. While sleep disorders can be linked to a range of other issues, such as alcohol abuse, caffeine related overstimulation, depression or sleep apnea, the herbal approach is based on sedative herbs such as valerian, passionflower and California poppy. Particularly to ease sleep-maintenance issues, valerian is often combined with St. John's Wort to further improve the quality of sleep, as well as help brighten the mood.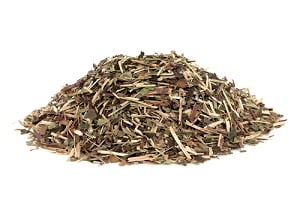 The non-addictive and safe nature of Valerian has made it a very popular and easy to use herbal remedy for those who get anxious in social situations, or just generally need to ease up. Valerian is often used in combination with other herbs that will bring out a particular aspect. For example, it is not uncommon for Valerian to be combined with Skullcap, as these two herbs produce a good synergy to ease tension and calm the mind.
The antispasmodic qualities of valerian are often used for mild pain relief, to help deal with menstrual cramps, irritable bowel syndrome and rheumatic aches.
It is worth noting, that although one of the main effects of Valerian is to act as a sedative, for a small group of people it actually has the opposite effect, and acts as a stimulant. For this reason, if you are taking Valerian for its sedative effects, it is good practice to try out a small amount the first time, just to see how your body interacts with it.