Zambeza Seeds: Seedbank Of The Month October 2019

4 min
We don't give out our Seedbank of the Month award for nothing. Companies need to impress on several fronts to be given the title. Find out why Zambeza Seeds is more than worthy.
Zamnesia is stoked to announce Zambeza Seeds as Seedbank of the Month for October 2019. We reserve this award for only the most impressive seed operations, and Zambeza Seeds has proven their worth by making a significant impact on the European industry. A well-oiled machine with years of experience, Zambeza continues to break new ground with each growing season.
ZAMBEZA SEEDS: SEEDBANK OF THE MONTH, OCTOBER 2019
Zambeza Seeds is one of the fastest-growing seedbanks in Europe, and has secured a strong foothold within the global cannabis trade. The company has over fifteen years of experience within the sector. Their breeders have gained some serious expertise over this time, producing some of the most well-known strains to come out of Holland.
Zambeza Seeds first spent some time experimenting off the radar. But, after developing several exceptional cultivars, they decided to share their genetics with the world. The company offers high-quality autoflowering and feminized genetics at low prices.
WHY CHOOSE ZAMBEZA SEEDS?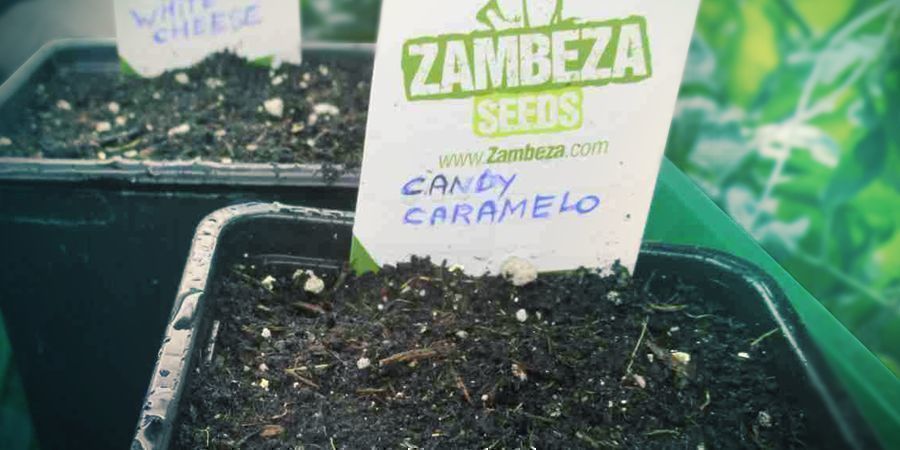 With so many seedbanks out there, why choose Zambeza Seeds? Well, that's an easy question to answer: They have incorporated some of the highest-quality genetics into their thoughtfully bred cultivars, harnessing the likes of Haze and White Widow to create new, cutting-edge strains that are easy to grow.
Zambeza Seeds goes above and beyond to ensure their customers receive the best products possible. Their team carefully hand-picks the healthiest seeds from organic mother plants, then tests them to ensure a high germination rate. Following this, they encase them in weather-resistant, postage-proof packaging to guarantee they reach their destination safely.
The good people of Zambeza offer a wide range of genetics from indica, sativa, and ruderalis backgrounds. The company also launched a line of American strains in February 2019, including Misty Gorilla, Rocket Banana, and Misty Gorilla Autoflowering.
All of their seeds are guaranteed to be feminized. Their products pose zero risk of introducing male plants into the grow space. This trait can save commercial and hobby growers a tremendous amount of time and effort. Male plants don't produce flowers, and they can also decrease yields by fertilising females.
Zambeza Seeds prides themselves on the yields, aromas, and effects provided by their strains. However, growers with limited experience can only achieve so much. This is why the company is always available to provide cultivation help and advice.
MORE THAN JUST ANOTHER SEEDBANK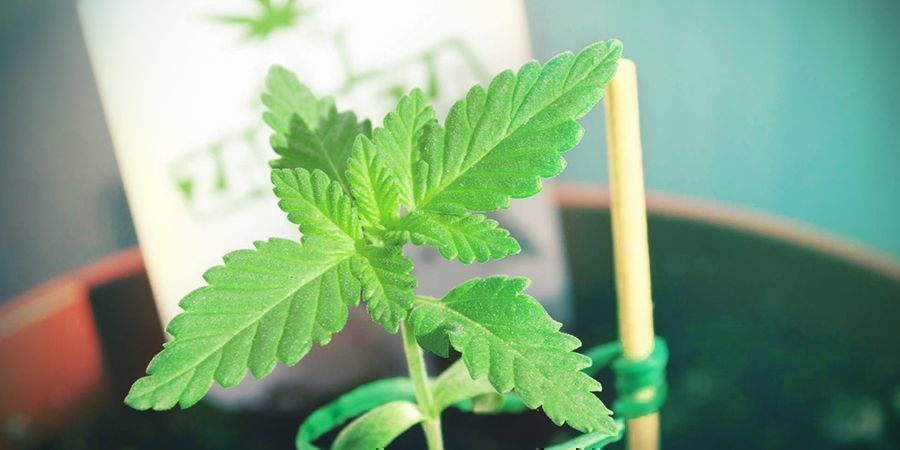 Zambeza Seeds has grown beyond its origins as "just" a seedbank, and now supplies some of the best cultivation and CBD products on the market. Their cultivation range includes high-quality nutrients, seed kits, and micro propagators to help both novice and advanced growers achieve a fruitful yield.
Their extensive CBD range is comprised of pure oils free from herbicides, fungicides, pesticides, and other chemicals contaminants. They provide strengths of 2.5%, 4%, and 10% CBD.
TOP 5 ZAMBEZA CANNABIS STRAINS
Below are five of our favourite cannabis strains from Zambeza, which span from fast and furious autos to super-stoning indica hybrids and beyond. Explore our list of top picks and find out which Zambeza strain you will want to grow next!
1. MISTY GORILLA AUTOFLOWERING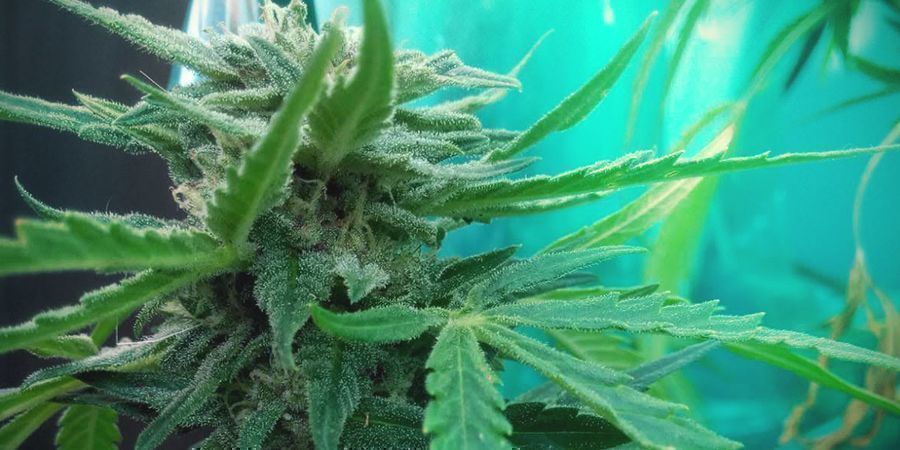 An ambitious breeding project gave rise to Misty Gorilla Autoflowering. Zambeza Seeds put their skills to the test and combined Gorilla, Cookies, and ruderalis genetics. The result is a flavourful, high-THC specimen that induces a thought-provoking high.
Get ready to go deep with your smoking buddies. A THC level of 20% ensures a fast-acting effect that goes straight to the head. Her sweet and creamy terpene profile generates notes of maple syrup and earth.
Misty Gorilla Autoflowering surges from seed to harvest in as little as 7 weeks. Indoor plants peak at a height of 120cm and yield approximately 400g/m². Plants cultivated outdoors maintain a short stature and put out 170g/plant.
View Misty Gorilla Autoflowering
2. ROCKET BANANA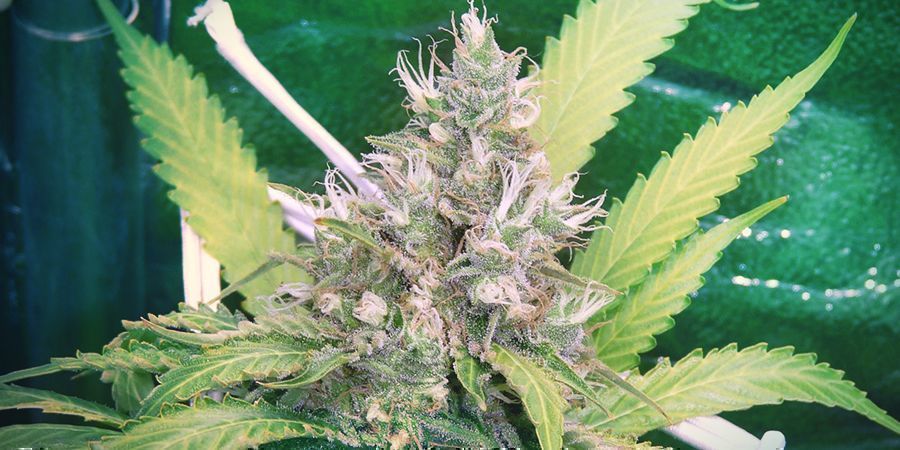 Rocket Banana is perhaps the tastiest strain in the Zambeza Seeds catalogue. This sweet and succulent cultivar gets her tantalising flavour from parent strains Banana and OG Kush. This combination endowed her with 70% indica genetics and 30% sativa. Shortly after her taste begins to fade, a weighty indica high smashes the body.
A THC content of 25% makes for a hard-hitting and long-lasting experience. The effects are pure bliss and heighten the senses. Music is elevated, and food tastes supreme. The sativa elements are enough to keep the mind engaged and prevent users from zoning out.
Rocket Banana provides a rewarding bounty of flavoursome flowers. Indoor plants grow to a maximum height of 140cm and yield 350–400g/m² after a brief flowering time of 7–8 weeks. Plants cultivated outdoors grow to a taller height of 200cm, provide up to 500g/plant, and will be ready to chop during September.
3. BIG BUD XXL AUTOFLOWERING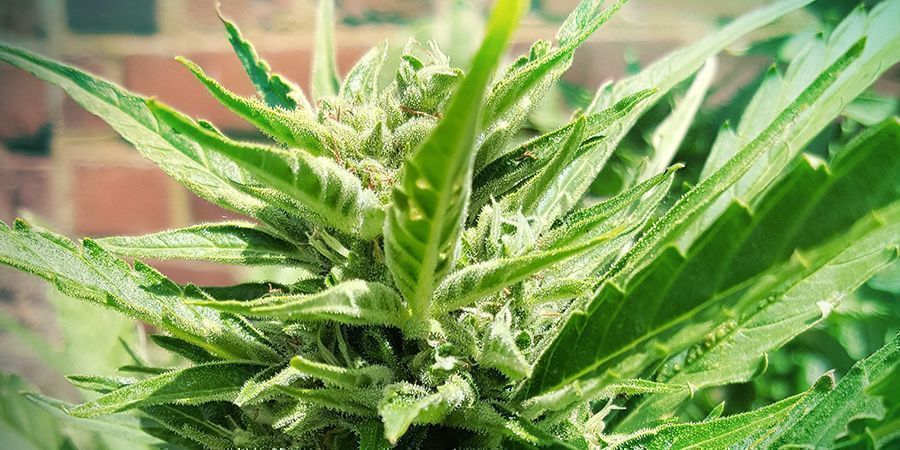 Big Bud XXL Autoflowering is one of Zambeza's most beautiful creations. Many growers associate autoflowering strains with low yields. Although they flower with haste, their smaller stature limits output.
Big Bud XXL Autoflowering goes against the grain in this sense. She still provides the impressive speed of most autos, yet puts out a much larger average yield. Zambeza breeders managed to achieve this trait by crossing the legendary OG Kush with a ruderalis variety. Her flowers contain a THC level of 13% and a medium CBD content; a recipe for a subtle and relaxing high.
Big Bud XXL Autoflowering performs well indoors and outdoors. Indoor specimens yield up to 450g/m² and peak at 110cm. Plants grown outdoors ascend to 150cm and put out up to 175g/plant. This strain explodes from seed to harvest in as little as 55 days. It won't be long until you're smoking her buds.
4. CANDY CARAMELO AUTOFLOWERING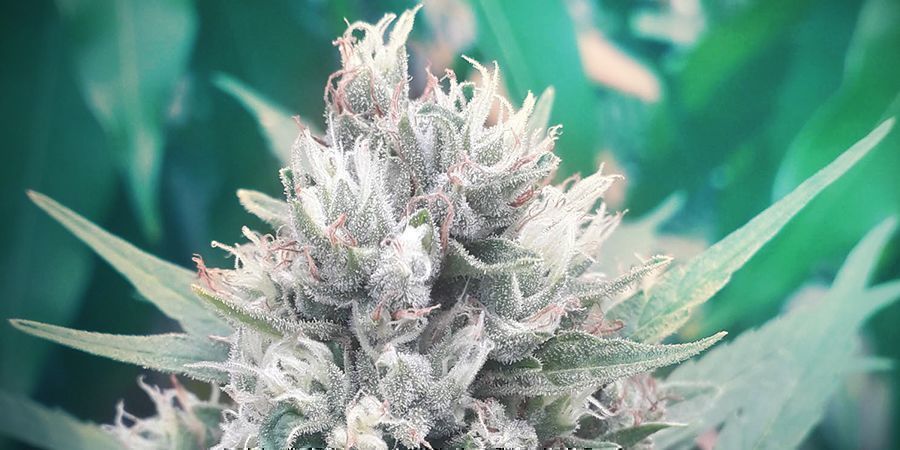 Candy Caramelo Autoflowering combines extravagant flavour with a rapid flowering time. This tasty lady descends from the well-known Spanish cultivar Cream Caramel. Zambeza Seeds set out to achieve the goal of infusing these mouth-watering genetics with a ruderalis strain to make her easier to grow and faster to yield.
The compact, indica-dominant specimen produces a THC content of 15% and a subtle yet stoning high. The terpene profile within her flowers provides notes of sweetness, mint, and caramel.
Candy Caramelo Autoflowering maintains a short height indoors. This makes her ideal for growers looking to keep a low profile. She'll peak at a height of 90cm and provide up to 350g/m². Outdoor plants grow to a taller height of 120cm and pump out up to 220g/plant. Expect to harvest these buds 50–60 days after germination.
View Candy Caramelo Autoflowering
5. PINEAPPLE EXPRESS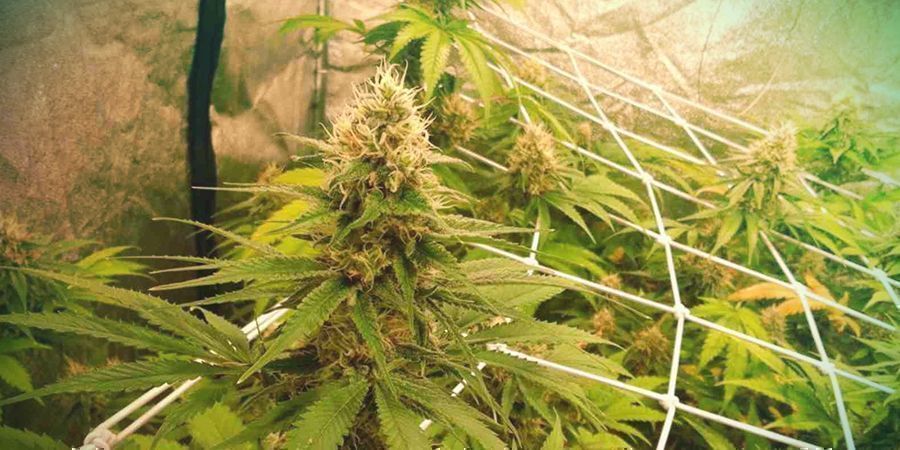 Many smokers believe this strain to be the stuff of legend, associating it with the famous stoner flick of the same name. But it does exist! Zambeza Seeds brought the myth to life by crossing the sweet Pineapple with the tangy Lemon Kush.
Pineapple Express is an indica-dominant force to be reckoned with. A THC content of 19% quickly makes itself apparent, sending a rippling wave of sedation over every muscle in the body. Pleasant tastes of tropical fruit add some serious character to the cultivar.
Pineapple Express produces significant yields indoors and outdoors. Indoor plants grow to 100–130cm in height and yield up to 550g/m² after a flowering time of 55 days. Outdoors plants will climb to a height of 170cm and put out 450–550g/plant.
WIN FREE GOODIES WITH EVERY NEW "SEEDBANK OF THE MONTH"!
Former Seedbanks Of The Month, like the one you are reading about now, deserve eternal attention from us here at Zamnesia! Read about past and present honorees, and continue to visit our blog for the honorees of the future. Each new month highlights yet another stellar seedbank, kicking off a new round of awesome promotions and surprise giftings pertaining to that specific brand. So go ahead: once you are done here, visit this month's new Seedbank Of The Month, and take advantage of goodie giveaways!
Written by: Zamnesia
Zamnesia has spent years honing its products, ranges, and knowledge of all things psychedelic. Driven by the spirit of Zammi, Zamnesia strives to bring you accurate, factual, and informative content.

Find out about our writers
---