Which Countries Smoke The Most Weed?

4 min
The popularity of weed is expanding at an exponential rate. As such, deciphering which nations smoke the most marijuana is a more significant task than you might imagine. Whether you guess right or wrong, if you love weed as much as we do, we have three fantastic selections of CBD and THC-rich strains.
Few generalisations are as deeply ingrained as the stereotype that Dutch people love to smoke weed all day, every day. It is easy to imagine a pub quiz team shouting the answer "Holland" when asked which country smokes the most weed.
Although it is a prejudice Amsterdam has struggled to shake, thinking about the question matter of factly, if you removed the tourism aspect of cannabis culture, several other countries are far more synonymous with our favourite psychoactive green herb. Despite the plant being widely available for so long in The Netherlands, only an estimated 8% of the Dutch smoke weed—discouraging statistics if you wanted them to be titled the country that smokes the most marijuana.
With the Dutch stereotype debunked, let's turn our attention to the rest of the world. Northern Europe is renowned for many things, but glorious sunshine and blazing hot summers are not necessarily one of them; both of which are needed for successfully growing cannabis outdoors. A climate less than ideal for marijuana growing redirects our attention elsewhere. However, now we have to contend with the global melting pot of legislation and legalisation. There seems only one way to settle this debate objectively.
When trying to calculate the country that smokes the most weed, we need to turn our attention toward statistical studies. With the numbers to support, we can accurately evaluate the nations responsible for the highest percentage of cannabis smokers as a total of their entire population. The results are not what you would expect.
Who Loves Cannabis The Most?
One way to determine the most weed-loving country is data from the United Nations Office on Drugs and Crime (UNODC). They compiled data on cannabis consumption rates for as many countries as they could. The results held many surprises, with the top place going to a country with such a small population that it skews the impact of cannabis. Check out our map below to find out which country reigns supreme, and where you and your fellow countrymen sit in the ranking.
Iceland

18.3%

United States

16.3%

Nigeria

14.3%

Canada

12.7%

Chile

11.83%

France

11.1%

New Zealand

11%

Bermuda

10.9%

Australia

10.2%

Zambia

9.5%

Uruguay

9.3%

Italy

9.2%

Spain

9.2%

Madagascar

9.1%

Czech Republic

8.9%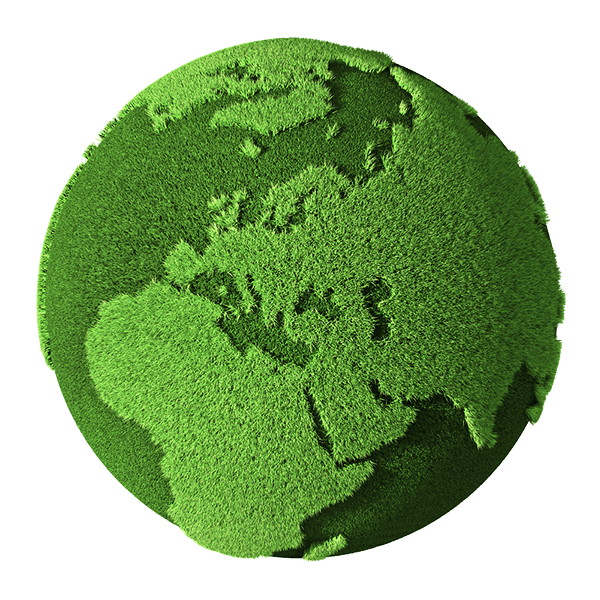 Israel

8.88%

St Lucia

8.87%

Belize

8.45%

Barbados

8.3%

Netherlands

8%

Greenland

7.6%

Jamaica

7.21%

Denmark

6.9%

Switzerland

6.7%

Egypt

6.24%

UK

6.2%

Ireland

6%

Estonia

6%

Bahamas

5.54%

Sierra Leone

5.42%
Feeling the urge to boost your country of residence's ranking by smoking some homegrown weed? First, be sure that that is a legal thing to do! And second, always start out with some quality cannabis seeds. The selection can be overwhelming, so have a glance, if you will, at three of our most popular CBD strains for medical users, and 3 excellent high-THC strains for recreational users. However cannabis has impacted your life, celebrate bearing witness to the changing tides in cannabis popularity and legislation by growing these popular ganja strains.
The Most Popular Cbd Strains
These are some of our most popular high-CBD strains for soothing relief from all sorts of ailments. Consult a medical professional, but don't doubt the quality of our strains.
1. Cbd Fix Auto (Zamnesia Seeds)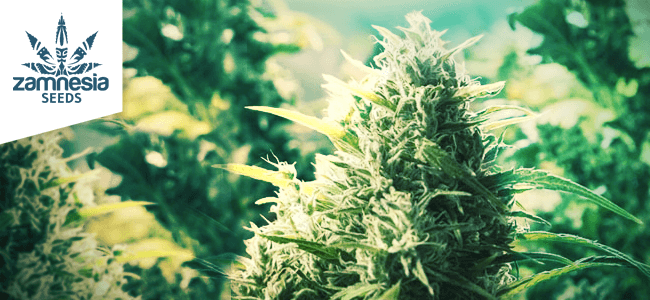 The entourage effect is a phenomenon that enhances cannabinoids and their effects when they are smoked, vaped, or consumed together. CBD Fix Auto delivers a perfectly blended balance of CBD and THC, taking the original impact of both and super-sizing them. Genetically engineered in favour of cannabidiol (CBD), its therapeutic effects on well-being are felt with distinct clarity. Grown in optimal conditions, the CBD concentration can reach 15%, while THC is guaranteed to stay at 1% or less. Those looking for medicinal relief can do so without the risk of heavy psychoactive side effects.
Growers will rejoice at the 70-day harvest time, while the use of carefully selected clones ensures all plants deliver decent yields—up to 325g/m² indoors. Let the herbal and pine notes help you stay focused and on task.
2. Dinamed Cbd Plus (Dinafem)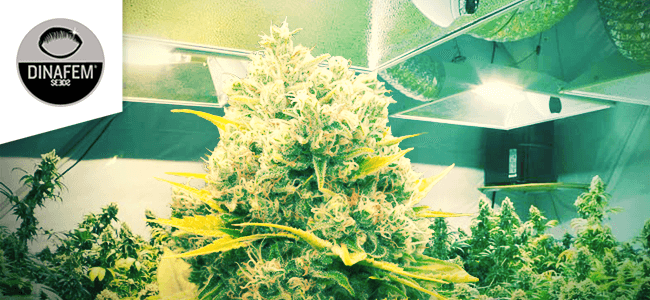 Sativa-dominant strains are renowned for their vivacious growing attributes. Dinamed CBD Plus wears this accolade with pride, flowering over just 55–60 days. With her, you can get your hands on premium-grade weed in significantly less time than other CBD-rich strains. She has been bred exclusively for medicinal users, packing a potent punch of nearly 20% CBD. By invoking the power of CBD-rich ancestors, the resulting ratio of THC:CBD sits at overwhelmingly impressive 1:30.
Those excellent statistics are exhibited in her taste and aroma too. A sweet, zesty flavour matches her fruity fragrance, both of which are incredibly enticing. Her high induces a feeling of calm with minimal mental impact, making her best suited for settling nerves or lowering stress levels. If you have the pleasure of growing her outdoors, yields can really excel. A late burst of growth can see some plants reach 3 metres and produce up to 1kg per plant.
3. Cbd Charlotte'S Angel (Dutch-Passion)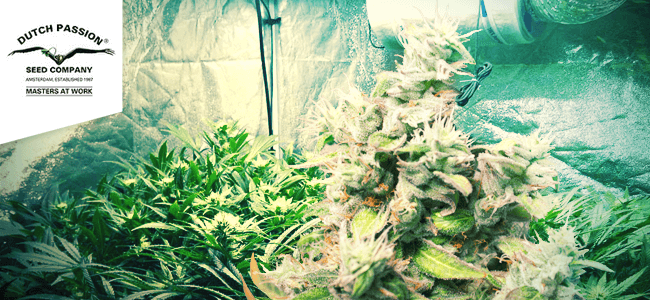 It may take an expert hand, but the use of highly proficient clones results in incredible genetic vigour. That is precisely what you get with CBD Charlotte's Angel by Dutch Passion. Dutch Charlotte and Red Angel have been masterfully crafted together to create an easy-to-grow, Highlife cup-winning marijuana plant. The calling card of a highly respected CBD strain is minimal THC content; this ensures the high is not counterproductive, instead providing users with the broadest possible benefits of the medicinal cannabidiol.
To that end, the THC concentration is never higher than 1%, while CBD reaches more than 15%. Herbal pine notes with undertones of diesel deliver a traditional marijuana flavour—one experienced smokers will find very satisfying. Growers will rejoice as CBD Charlotte's Angel flourishes both indoors and out, flowering in 9–12 weeks.
The Most Popular Potent Thc Strains
If you desire strains that bring THC content to the table, then we have also got you covered. Be careful what you wish for; these are some of the most intense strains available.
1. Cookies Haze (Kannabia)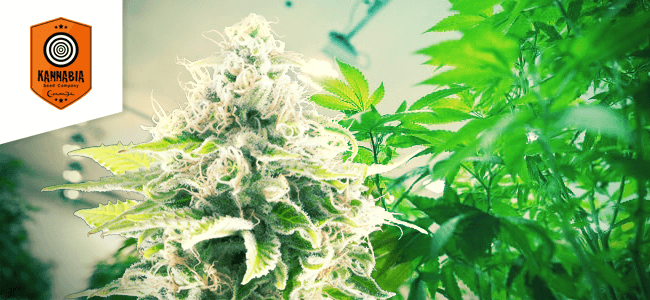 If you want to experience the ultimate euphoric adventure, Cookies Haze will take your hand and guide you straight to the peak of an intense and uplifting high. How, you may ask? With her stunning 25% THC content, that's how. This head-spinning figure can take experienced smokers by surprise, so proceed with caution. Alongside the compelling high, the true beauty of this strain is the way in which she develops during the vegetative and flowering stage.
Despite needing decent airflow to prevent mould buildup, her densely packed buds develop in abundance. So abundant, in fact, that indoor yields weigh in at a mighty impressive 550–600g/m². Outdoors, up to 800g/plant is readily achievable. It is easy to understand how outdoor returns can be so superior when you witness first-hand how this soil-loving sativa behaves in an outdoor environment. Bursting into life, she can reach up to 3 metres tall, flowering in as little as 56 days.
2. Zkittlez (Growers Choice)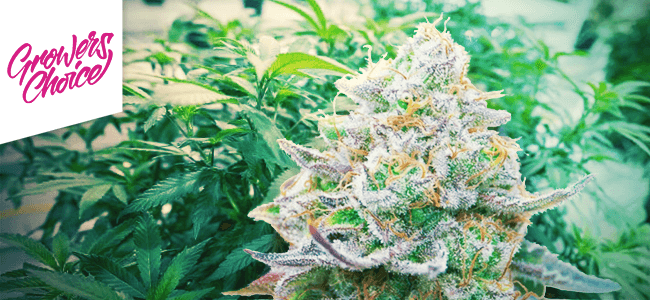 Zkittlez is a relatively new kid on the block, whose first rise to fame started in 2016. Since becoming world-renowned, Zkittlez hasn't won just one award; instead, she took home numerous cup wins in 2016 alone. What was it that impressed judges so much? Indica dominance courtesy of Grape Ape and Grapefruit genetics, up to 24% THC, and outstanding yields of 500–700g/m². Zkittlez is a killer addition to any grower's arsenal.
Despite such a potent THC concentration, the high is surprisingly uplifting, inducing wave after wave of feelgood vibes. The entire experience is capped off by sweet, zesty flavours that make smokers and vapers savour every toke. One top tip for growers is to keep her in bloom for an extra week. The longer development time allows buds to become absolutely engorged.
3. C. Banana (Zamnesia Seeds)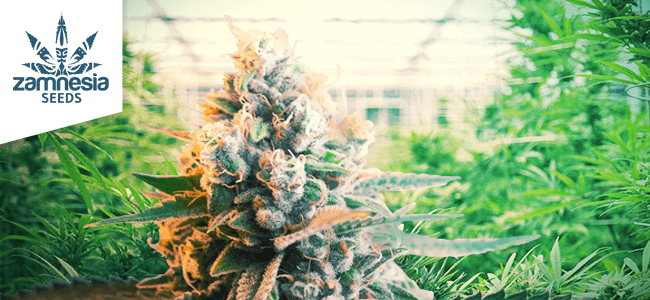 A tropical treat that delivers on all fronts, not just with an incredible flavour. The richness and complexity of C. Banana has to be smoked to be appreciated. However, if we had to put it into words, the character is multilayered with citrus, fruity tones and hints of pepper—unique, but deeply satisfying. From the sun-drenched mountains of Santa Cruz, the heritage of C. Banana is well established. She comes from a long line of sativa-dominant hybrids that thrive in outdoor conditions.
Deliver the balancing act of water, sunlight, airflow, and nutrients, and the reward is up to 30% THC. No, that is not a typo, she really can produce a mind-blowing 30% THC. Potency of this degree is enough to elevate veteran smokers beyond the realms of their own mind. You may find more mental clarity than you bargained for with this flavoursome sativa.
Written by: Zamnesia
Zamnesia has spent years honing its products, ranges, and knowledge of all things psychedelic. Driven by the spirit of Zammi, Zamnesia strives to bring you accurate, factual, and informative content.

Find out about our writers
---