Blog

4 min
Top 20 Stoner Snacks To Try When In Amsterdam
4 min
Amsterdam is famous for its weed. But once you are walking through the picturesque streets feeling that smooth high, the munchies take over. Whether you crave something sweet or savoury, we have you covered! Check out our list of the most delicious local snacks in Amsterdam. Perfect to devour while stoned.
Editor's note: We hope you love these stoner snacks! All of them were independently selected by our writers and staff members living in the fabulous city of Amsterdam. Just so you know, Zamnesia is not getting paid to endorse these products or brands—we just really like them!
The saying "When in Amsterdam…" has run its typical course. You have selected a prime strain of weed at one of the many coffeeshops the Dutch capital is famous for. As the delightful high sets in, you enjoy the city buzz and canal views. After a while though, you start feeling the munchies and food is all that's on your mind.
It's time to look for some serious snacks! Fortunately, there are so many typical Dutch and local favourites that are perfect to munch on while stoned. Our top 20 list will give you plenty of ideas on how to quench your sweet or savoury desires.
20. A Broodje Hans at De Kaasboer
Locals living or working in the area flock to De Kaasboer for a broodje Hans (Hans's sandwich) at lunch time. Named after the owner Hans, this tasty creation is a warm bread roll with spianata calabrese, a spicy Italian salami. Cheese, tomato, rocket lettuce and peppers are also added. Yum! Munch away at Tweede Tuindwarsstraat 3.
19. The National Specialty: Dutch Cheese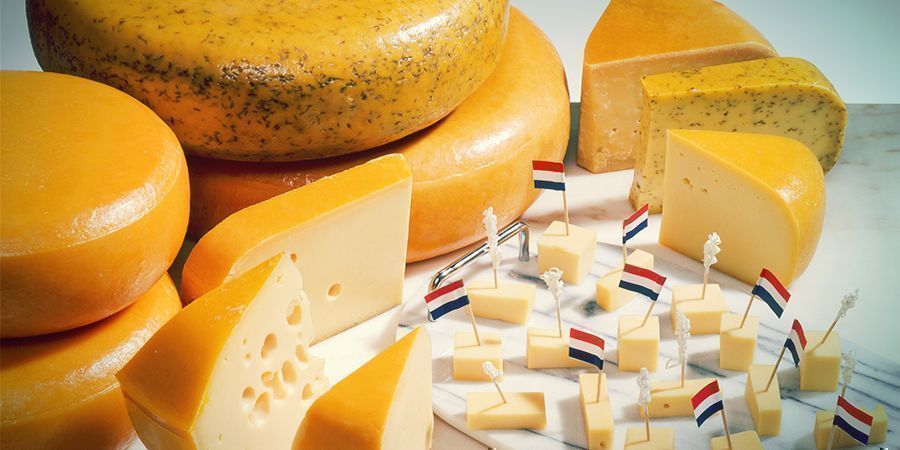 There is a reason why the Netherlands is famous for cheese—it's delicious! You will be surrounded by traditional cheese shops in Amsterdam, but a selection will also be available on the snack menu of most bars. Sink your teeth into some aged cheese, Edam, Gouda or smoked cheese.
18. Award-Winning Ice Cream
Satisfy your sweet tooth with a creamy sorbet from a local ice cream parlour. Ijscuypje is a Dutch ice cream maker with more than a dozen locations all over the city. You can try unique native flavours, like bitterkoekjes or speculaas. For more traditional Italian ice cream, visit award-winning parlours Monte Pelmo or Massimo in the Jordaan area.
17. A Classic Favourite: Dutch Apple Pie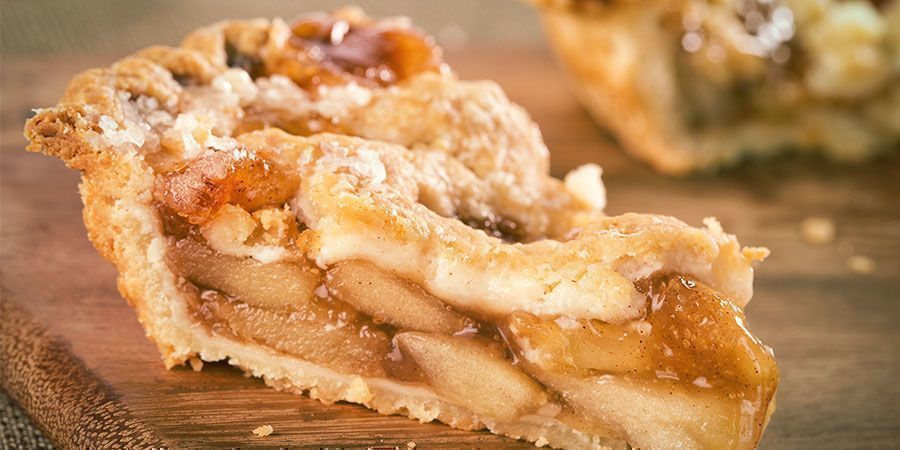 Nearly every eatery in the Netherlands has appeltaart (apple pie) on their menu. The Dutch version of this timeless classic is just as popular here as in other countries. Find deluxe versions at fresh bakeries. Even the inexpensive versions at supermarkets like Albert Heijn are super tasty.
16. Delicious Cookies from Van Stapele Koekmakerij
You simply can't miss this bakery if you love cookies! Van Stapele Koekmakerij bakes the most delectable cookies in town. Sometimes there is a small queue in front of the tiny historic building on Heisteeg 4. However, the soft chocolate cookies with the melted white chocolate core are definitely worth the wait.
15. Dutch Smoked Sausage—Rookworst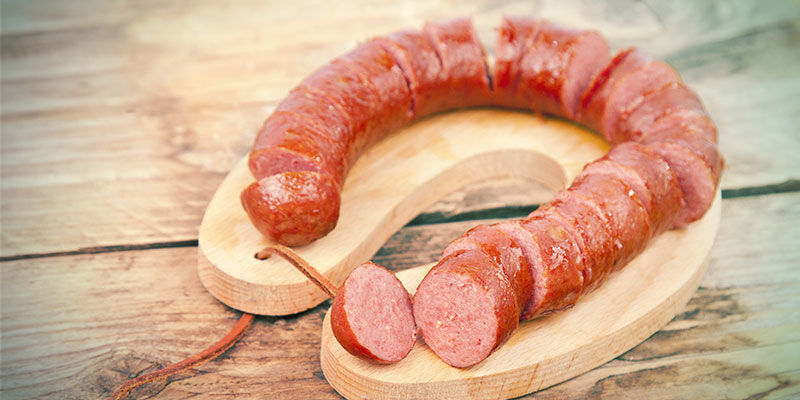 Americans have the hot dog. Germans have the currywurst. In turn, the Dutch have their hot seller: rookworst. This traditional smoked sausage can be bought at any local butcher's. However, a variety store HEMA is known to have the tastiest rookworst by far. You'll find multiple HEMA locations all over the city.
14. Every Chocoholics Dream: Tony's Chocolonely
Chocolate is the guilty pleasure for many of us and it tastes even sweeter when you are stoned. Dutch brand Tony's Chocolonely allows you to enjoy it guilt-free, as they produce their bars ethically, with 100% slave-free cacao. Find the colourfully wrapped candy bars at most supermarkets. We highly recommend the caramel and sea salt flavour!
13. Fast Food Straight out of the Wall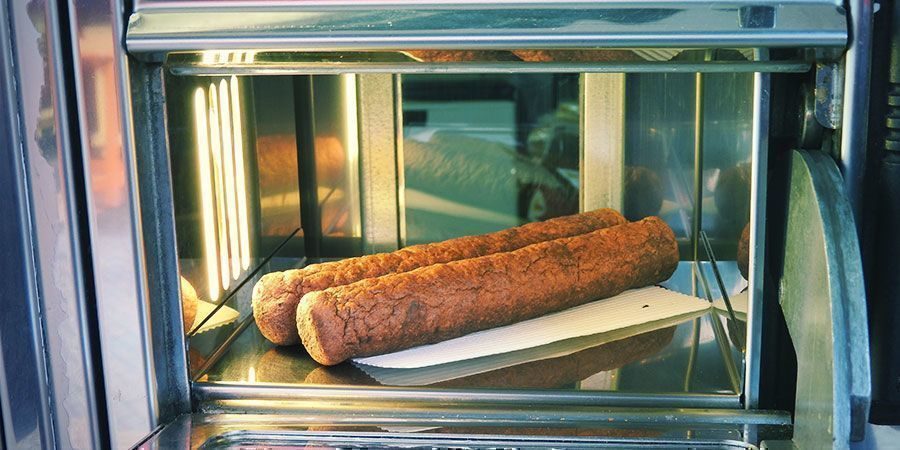 What? Yes, that's what you read. Since the 1960's, snack bar chain FEBO allows you to take your snack straight out of the wall. Dutch favourites, such as kroket or frikandel are displayed in glass compartments in the wall. You can open one of the little doors to take one out after feeding a coin into the slot.
12. Meatless Junk Food at VJFB
Tucking into some greasy junk food sounds mouth-watering when you are stoned. How about some "less junky" comfort food at VJFB instead? Short for "Vegan Junk Food Bar", this joint already has 4 locations in Amsterdam. Try the meatless shoarma, burgers or nuggets. Everything on the menu is a feast for your taste buds.
11. Dutch Mini Pancakes—Poffertjes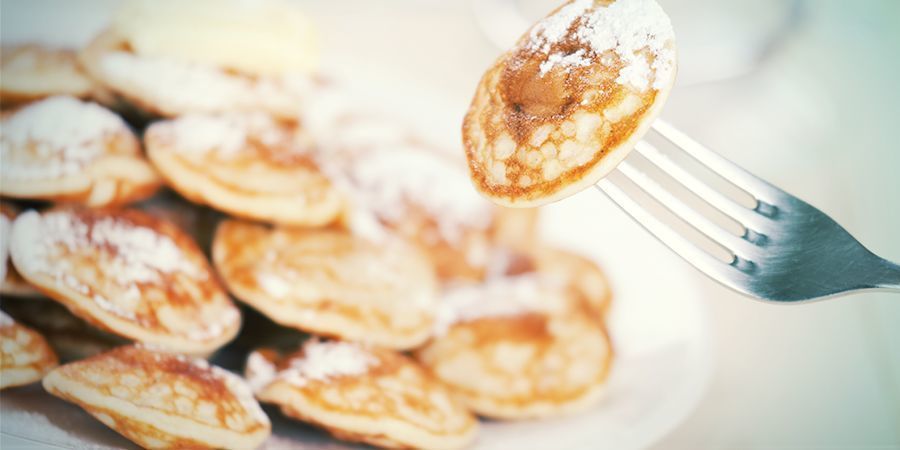 This popular Dutch delight can be found on every street corner in the centre of Amsterdam. However, it's best to try poffertjes from a cart at one of the city's markets. These mini fluffy pancakes are served with powdered sugar and caramel syrup, so you can top off your pile of sweetness.
10. Load up at Maoz Vegetarian
Maoz Vegetarian is a popular falafel chain, with locations all over town. They hand you a big bread roll, half full of falafel, so you can fill it up yourself at their fresh salad bar and top with your choice of sauce. Stuff it with cabbage, onions, peppers, and anything else you fancy.
9. Sweetness Overload: Freakshakes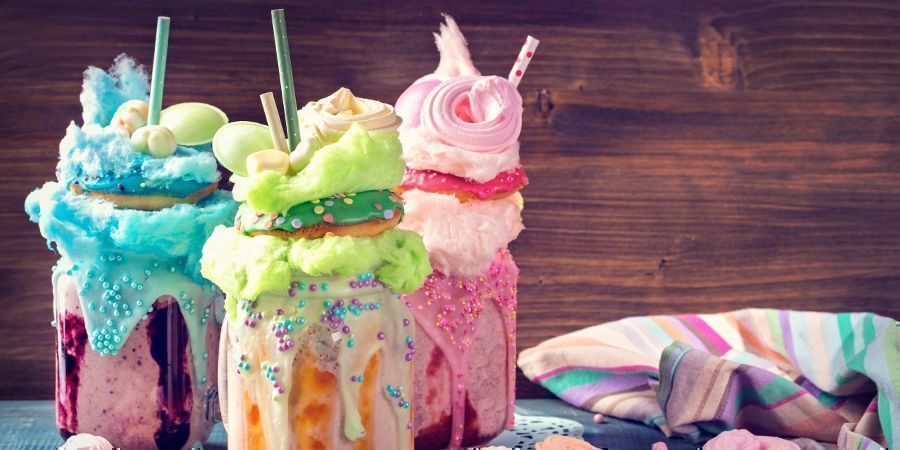 Sometimes a simple milkshake won't satisfy your cravings. Let yourself go and order a freakshake at REE7, SNCKBR, Corner Bakery or Bulls and Dogs. These huge milkshakes are glazed, sprinkled and topped to the max. Think donuts, chocolates, cookies and candy as toppings.
8. Suriname Soul Food—Roti
South American country Suriname is a former Dutch colony, so restaurants and small eateries with its cuisine can be found all over the city. Treat yourself to some divine soul food, with traditional dishes like pom or roti. Choose a full meal or a warm sandwich, also available to take away.
7. Dutch Fried Fish—Kibbeling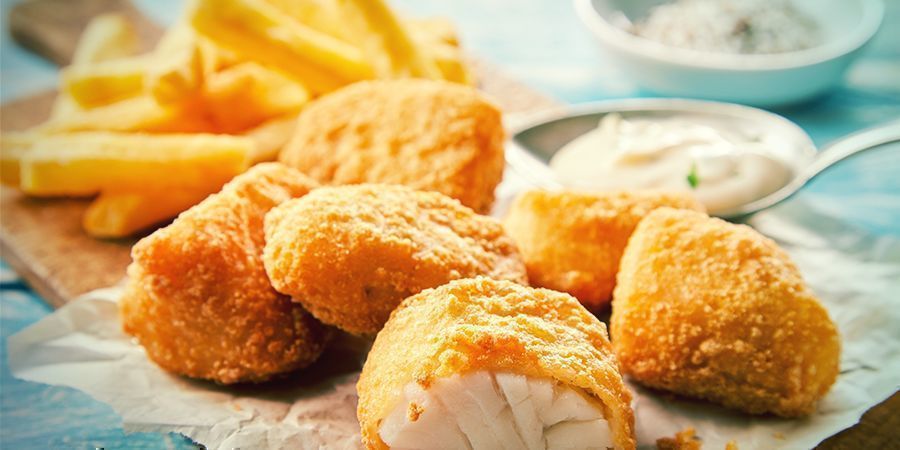 Another traditional snack and a Dutch favourite that is best ordered straight from a food truck at a market or city square is battered and fried fish, known as kibbeling. On most days, you can try it in the Dam square in the city centre. Usually made with cod, it's served with a mayonnaise-based garlic sauce.
6. A Love Sandwich from Gouden Tent
You will come across many yummy snacks while wandering the Ten Kate market. However, the broodje liefde (love sandwich) from Gouden Tent is definitely a highlight. It has everything to quell your hankering—falafel, grilled veggie hummus, aubergine spread, lettuce, tomato, jalapeños and tzatziki.
5. A Little Strange, but Yummy—Kapsalon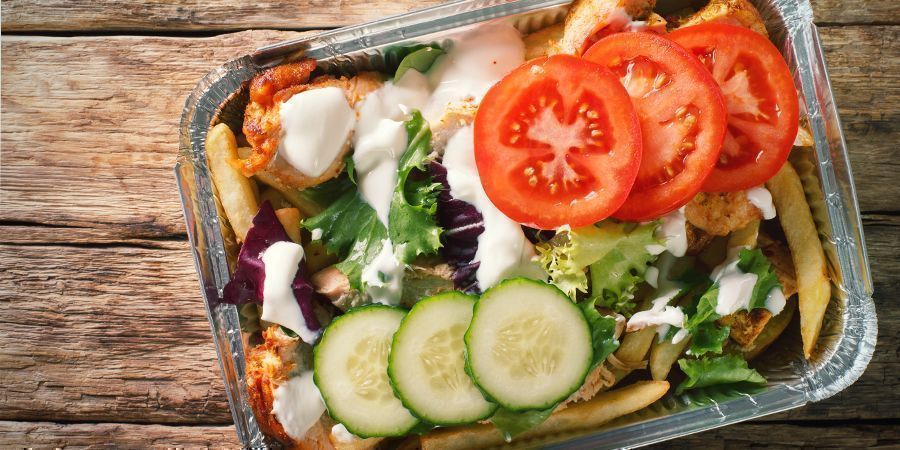 The origins of this peculiar dish are widely disputed. Yet locals agree it's super delicious when you are craving fast food. At any Middle Eastern snack bar, you can order kapsalon. A layer of French fries is topped with döner kebab or shoarma meat, plus melted cheese and other toppings.
4. Endless Options at a Local Night Shop
Amsterdam has a few night shops, but Sterk is certainly the biggest in size and offerings. It's located at De Clercqstraat 7 and open until late. You can find almost everything there—sweet and savoury snacks, ice cream, baked goods and even warm deli style dishes. Weekdays open until 1 am, Friday & Saturday until 3 am.
3. The Best Fries in Amsterdam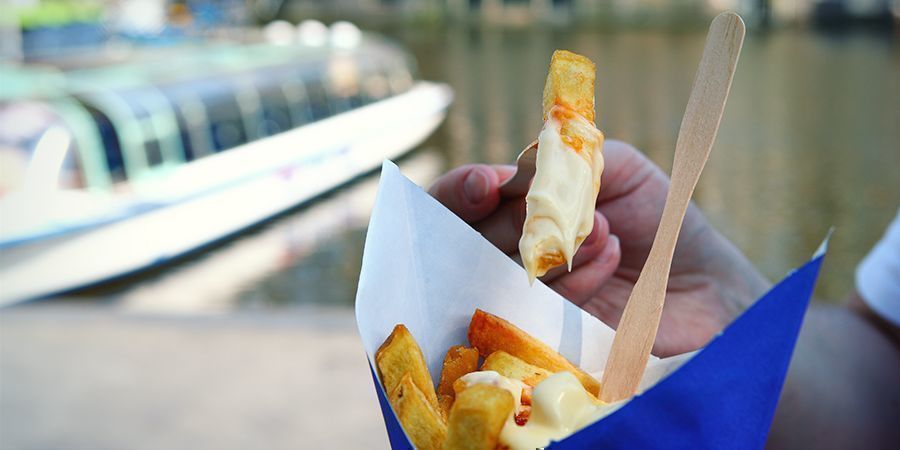 Vleminckx Sausmeesters is a hidden gem, located on a side street in the city centre. You could easily miss it if it weren't for the queue winding around the block. Since 1887, their fries have been a hot item. But don't just take it from us, try them yourself. Simply the best fries and sauces in town!
2. Scoop up at a Candy Buffet
Wake up your inner child and check out chains like Jamin or Candy Freaks, where the walls are lined with tubs full of all sorts of candy. Grab a bag and scoop in all the sugary treats you want. The price will be determined by the weight of your bag at the till.
1. The Ultimate Dutch Treat—Stroopwafels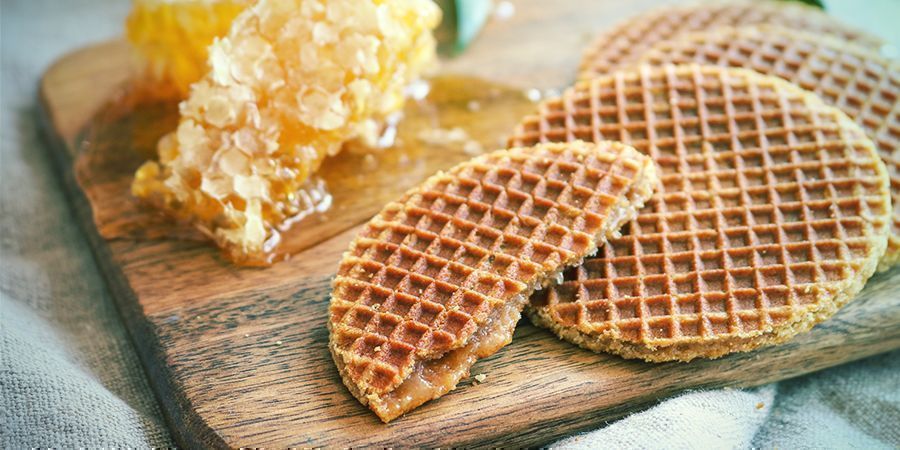 Traditional stroopwafels have been around since the 1810, quickly becoming the national favourite. They consist of two thin waffles with sweet caramel syrup in between. Available at supermarkets, they are best when bought still warm at stroopwafel carts. Find the most famous cart on the Albert Cuijp market. Also, try a more glammed-up version from Van Wonderen.