Blog
5 min
Top 10 Bong Accessories
5 min
Occasionally we can all get stuck in a rut when it comes to using a bong. Sometimes the enjoyment can fade a little, and the experience can all seem like a bit of a chore. Well, change that attitude today by checking out our top 10 bong accessories that are bound to reinvigorate your love for water pipes. There's truly an accessory for all.
When it comes to using a bong, everyone has their own rituals and routines, but did you know there are plenty of accessories available to not only speed up the process of preparing a bong but also improve flavour, make maintenance easier and even change how your water pipe functions? Well, allow us to take you through a guide of the top 10 bong accessories that will undoubtedly put the fun back into smoking a bowl. So whether you're looking to get reacquainted with your water pipe, starting out, or simply seeking new ways to enjoy, allow us to put the fun back into bongs for you.
Top 10 bong accessories
So here they are, our personal top 10 picks of accessories we can't get enough of, and we're sure you're going to love. As mentioned, these products serve a whole range of purposes, but all are bound to breathe life into an old bong. So without further ado, let's get into it and check out the top 10 bong accessories available to buy right now.
1. Zamnesia Clipper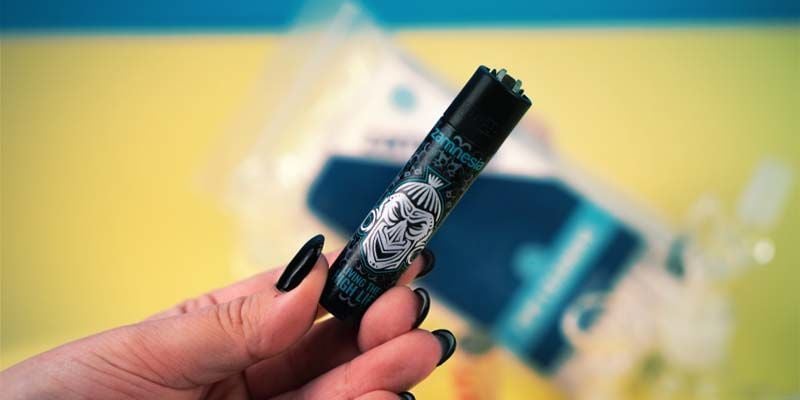 Where else could we start than with the humble clipper lighter? But this is no ordinary lighter—no, this is a Zamnesia Clipper. Ideal for blazing bowls, blunts and anything else you can think of, this is a premium quality clipper that provides the perfect, reliable flame no matter where you are. Emblazoned with the classic Zamnesia logo, Zammi graphic and our motto of "living the high life", this is the perfect way to not only light up your water pipes but also to show your love for your favourite online store. Simply slip into your pocket and you'll be ready for a pull in no time.
2. RAW Hemp Wick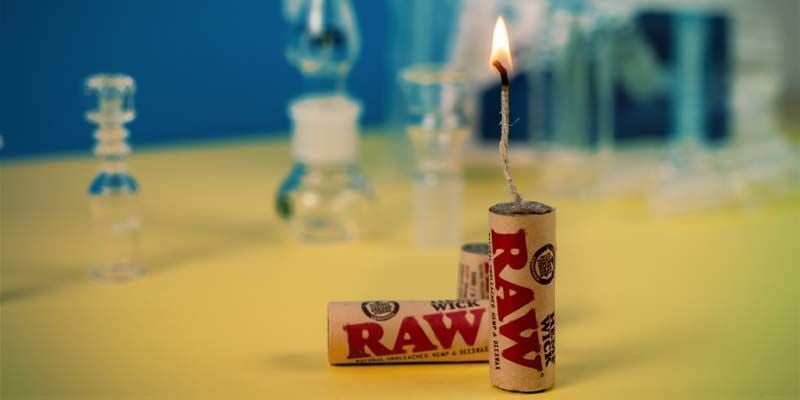 Sometimes it can be a little tricky to get your lighter near the bowl of your bong—that's where Hemp Wick by RAW comes into play. Looking like a ball of twine, the Hemp Wick provides a stable and reliable heat source to use with any water pipe. Simply unwind a little, light, and you've got a light for your bowl. It's slow-burning and doesn't contain any unwanted chemicals, just a layer of beeswax to keep it rigid. The result is a torch that won't taint the flavours of your precious herb. Available in both 300cm and 600cm lengths, it's the perfect addition to a smoker's arsenal.
3. Zamnesia Pipe Cleaners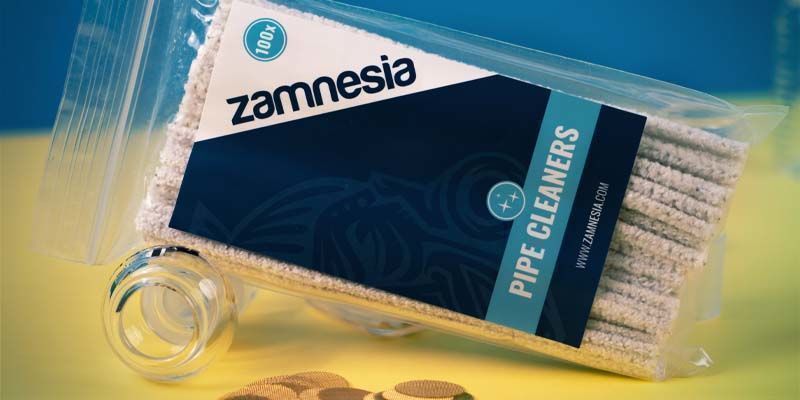 Part of bong ownership is the maintenance and cleaning routine that some love and others detest. But you can make this whole process easier, thanks to Zamnesia Pipe Cleaners. Ideal for cleaning the downstem as well as those hard to reach places in your pipe, these pipe cleaners measure in at 15cm and are bendy but robust, effortlessly taking out any residue from a smoking session. Available in a pack of 100, they will certainly last a long time too. So it's definitely worthwhile having a pack of these nearby so as soon as you've finished using your water pipe, you can give it a quick clean, so it's ready to go next time you pick it up, without the remnants of sessions past.
4. Brass Screens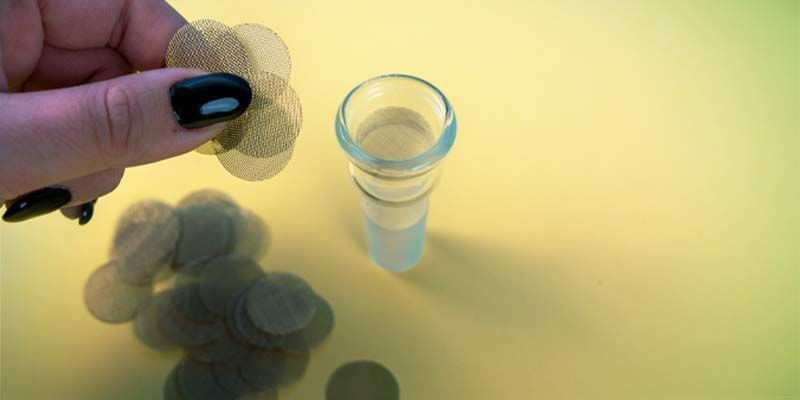 Brass Screens are an invaluable accessory for those looking to keep the pulls they get from their bong smooth and flavourful. Over time the original screen in your bong will degrade. This degradation happens because of long exposure to heat, so before you think about throwing your bong away, simply pick up a pack of screens to give your water pipe a new lease of life. Available in various sizes, it's easy to pick up a screen that will fit your bong effortlessly. Once in place, you're good to go for many more sessions to come. The difference between an old screen and a new one is really night and day, so don't neglect your bong and check out these Brass Screens.
5. EHLE Screen Notch Bowl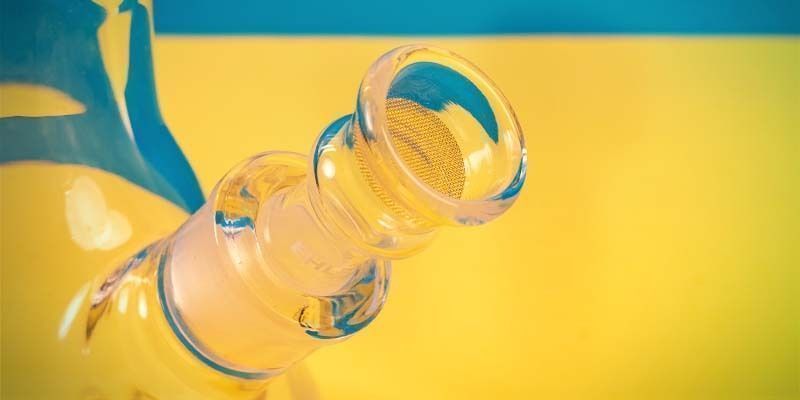 You'll find that many parts of your bong are replaceable, and one such component is the bowl, so why not upgrade to a new one? The Screen Notch Bowl from EHLE is perfect to use with screens as it acts to hold them in place. Sometimes screens have the tendency to shift around as you light your bowl, resulting in a ball of hot ash falling into the chamber of your bong. Make this problem a thing of the past with this bowl. It has a tapered design that holds the screen in place and provides you with ample room to place your herb on top. It may sound like a basic premise, but you have no idea how much potential trouble this may save you. Available in both 14.5mm and 18.8mm configurations, it's easy to slip into your bag and keep as a backup should you need it.
6. Roor Head Spliff Adapter
Whether you've forgotten to clean your bowl or are just looking for a unique way to use your pipe, this is the accessory for you. The Head Spliff Adapter takes the place of your bowl and slots snugly into position. All that's left to do is slide a joint into the adapter, and you're good to go. If it sounds too easy, that's because it is! Light the joint and take a pull; that's all there is to it. Available in 14.4mm and 18.8mm sizes, this accessory caters for all kinds of bongs, no matter the size. This is a product for the true cannabis connoisseur and is perfect for impressing your friends at your next smoking session.
7. EHLE Funnel Bowl Turbo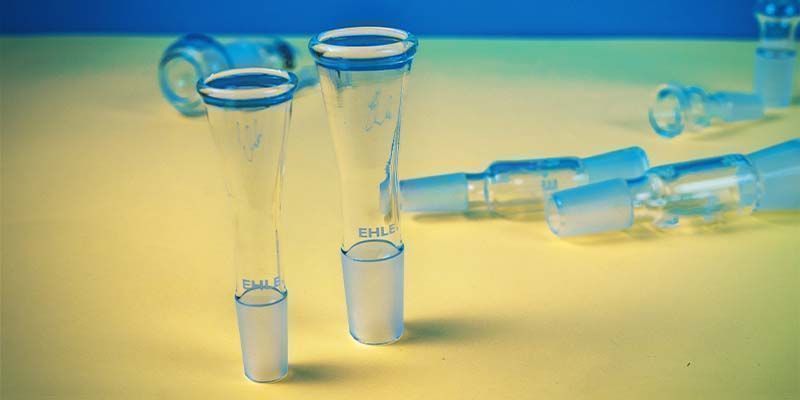 Is your current bowl not cutting it? Finding your herb is running out before you've had a chance to get a buzz on? Well, check out this offering from the team at EHLE. The Funnel Bowl Turbo is for those that like to do things big, and this is huge. With a wide bowl, it provides a gigantic space to pack out with your finest milled herb; you honestly won't believe how much you can fit into this thing. Available in 14.5mm and 18.8mm configurations, it works effortlessly with pretty much any bong you can imagine. So if you're a person that doesn't do things by halves, this is the accessory for you. Go all out the next time you pick up your bong; you won't regret it.
8. Black Leaf Essential Oil Adapter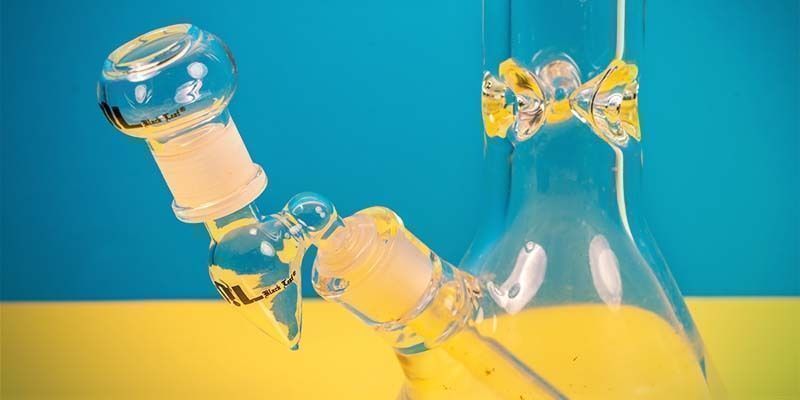 If you've been wanting to check out concentrates, oils and resins but can't pull the trigger on a dab rig, we've got you covered. The Essential Oil Adapter by Black Leaf is the perfect way to sample extracts without having to buy a new rig. Simply change out your bong's bowl with this, and you've got a fully capable dabbing rig in your hands. Add a little of your chosen substance to the banger and then heat it. That's all it takes to get great flavour and experience a new way of enjoying cannabis. Genius. Available in 14.5mm, reinvigorate your bong with this piece, and nothing will stop you from enjoying everything that cannabis has to offer.
9. EHLE Active Charcoal Adapter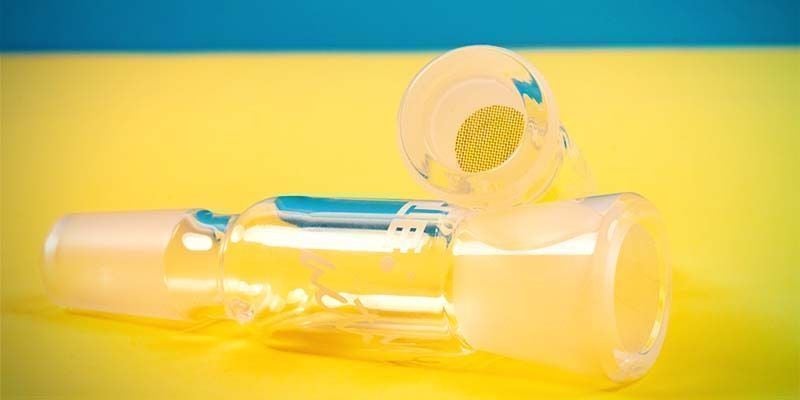 EHLE has done it again with their Active Charcoal Adapter. Seriously, is there an accessory these guys don't think of? With the use of active charcoal being a hugely popular way of potentially filtering out any unwanted nasties when smoking, it's always been a little tricky to implement into using with a bong—until now. Simply slot the Active Charcoal Adapter into place and load up with a little active charcoal, and you can enjoy cleaner, smoother and more flavourful hits each time you use it. Available to purchase in both 14.5mm and 18.8mm joint sizes, there's simply no excuse for not trying out active charcoal for yourself.
10. Pre-cooler Diffuser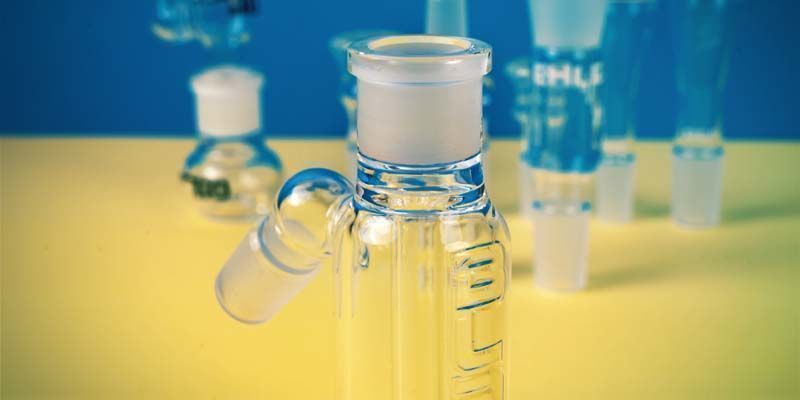 Do you find that your bong is giving out hot pulls no matter what you try? Sure, you can look to use ice, but check out the Pre-cooler Diffuser for a more permanent solution. This handy piece of kit slots into the bong and can be filled with a bit of water to pre-cool the smoke before it hits the main chamber. All you need to do is place your bowl on top of the diffuser and use it as usual. That's it, no gimmicks or changes to make, just slot the diffuser in place, and you're good to go. You'll be surprised by just how much this changes your bong experience. Available in both 14.5mm and 18.8mm sizes, this is a no brainer for those looking for smoother, flavourful and overall much cooler hits.
Zamnesia: Awesome bong accessories available right now
There you have it, our top 10 accessories for your bong that will truly maximise your experience. From cooler pulls to the overall maintenance and cleaning, there's truly an accessory to suit all needs and preferences. But where can you find these products for yourself? Well, that's easy. Head over to the Zamnesia store and get your pick of the latest water pipe accessories available to purchase right now and change your bong game for good.