Blog

5 min
Top 10 Cannabis Strains That Don't Give You The Munchies
5 min
While there's nothing wrong with experiencing the munchies after a smoking session, sometimes we can regret overindulging. So if you're looking to curb your cravings while high, check out our list of the top 10 strains that don't cause the munchies.
The munchies can be a blessing and a curse. While, in the moment, you simply can't get enough of what you're eating, when the next day rolls around, we can all have those regretful thoughts about indulging a little too much. So, whether you're watching your weight or tired of seeing your pantry and fridge ransacked after a single session, you're in luck. There are plenty of strains that can ward off a munchie attack while still providing good vibes.
Why does cannabis cause the munchies?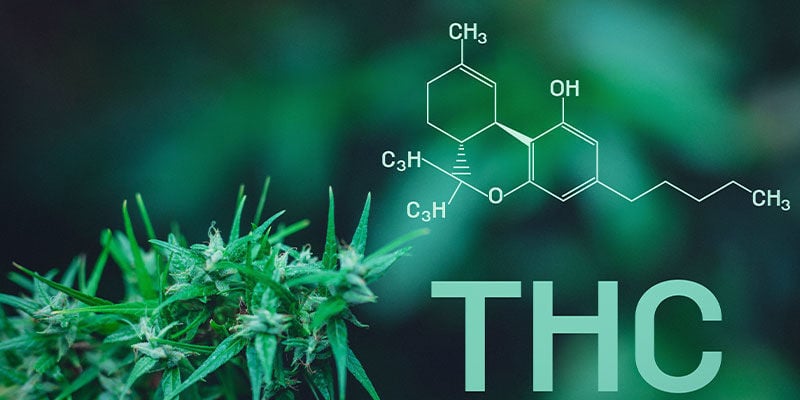 Why is it that cannabis gives you the munchies in the first place? It's believed that THC is the main culprit responsible for this phenomenon. A study carried out in 2013 (Lim et al.) delved a little further into the science behind it all. The researchers note that not only does THC interact with the hormone responsible for appetite, ghrelin, but also that it can stimulate the olfactory sense, in turn making the smell of food much more appealing. This is a very simplified explanation of the complex mechanism behind the munchies, but it tells us what we need to avoid if looking to bypass such ravenous hunger—high levels of THC.
What kinds of strains don't cause the munchies?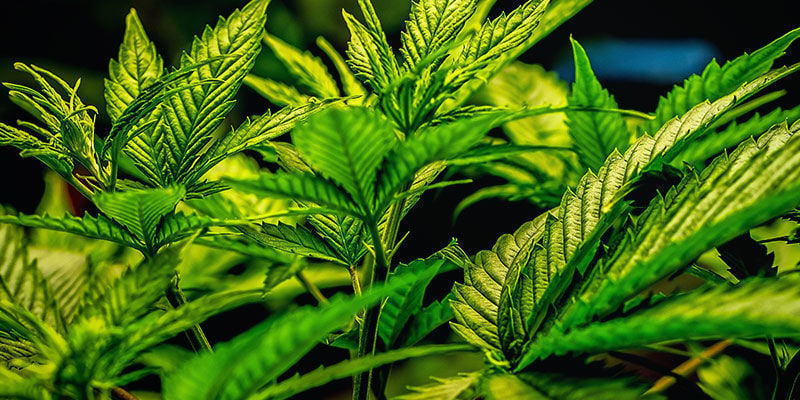 So, what types of cannabis should you seek out if you're looking to avoid knocking back snacks? There are two cannabinoids in particular you can look to: CBD and THCV.
High-CBD strains
CBD can be considered the yin to THC's yang, and it's extremely common to see these two cannabinoids stacked up against one another. Of course, high-CBD strains don't provide the same buzz as THC-laden cultivars, but they still offer their own suite of subtle holistic effects—all while keeping you from raiding the fridge. Moreover, balanced strains containing more or less equal levels of THC and CBD can strike a perfect middle-ground between pleasantly buzzed and grounded, and keep cravings to a minimum.
High-THCV sativa strains
Although a lesser-known cannabinoid, THCV is also considered a good candidate for those seeking a munchie-free cannabis experience, and who are still open to some psychotropic effects. In fact, not only does THCV fail to boost appetite, but it has also been studied for its potential to suppress it (Rock et al., 2013).
Top 10 strains that don't cause the munchies
Now that we've covered the basics of what causes the munchies, and what prevents it (to a degree), let's take a look at the top 10 strains that don't cause the munchies.
1. Royal THCV (Royal Queen Seeds)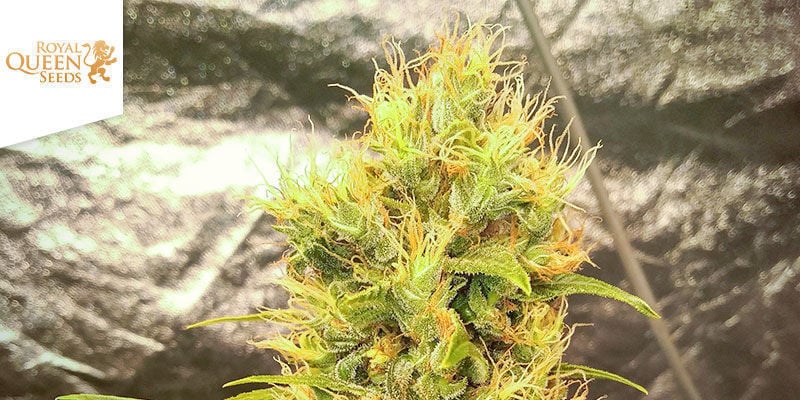 Starting off our list is Royal THCV. This strain showcases a cannabinoid profile of 7% THCV alongside 7% THC. As such, users can enjoy a surge in mood without the intense cravings for calories. Royal THCV is ideal for smoking, vaping, or creating some delicious concentrates. Offering fruity, herbal, and spicy flavours alongside its uplifting effect, Royal THCV makes for a great way to boost creativity or start off the day.
2. CBD Fix Automatic (Zamnesia Seeds)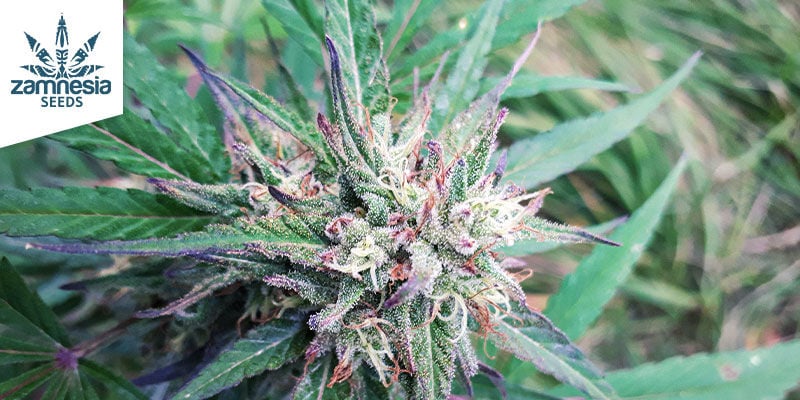 CBD Fix Automatic is the quickest way to experience everything CBD-rich cannabis has to offer. With an average CBD content of around 20% and less than 1% THC, this strain doesn't provide any psychotropic effects, but it delivers more "behind the scenes" effects that promote overall wellness. Best of all, when enjoying CBD Fix Auto, you get to experience its piney, herbal flavour with no threat of the munchies encroaching on your experience.
3. CBD Auto 20:1 (FastBuds)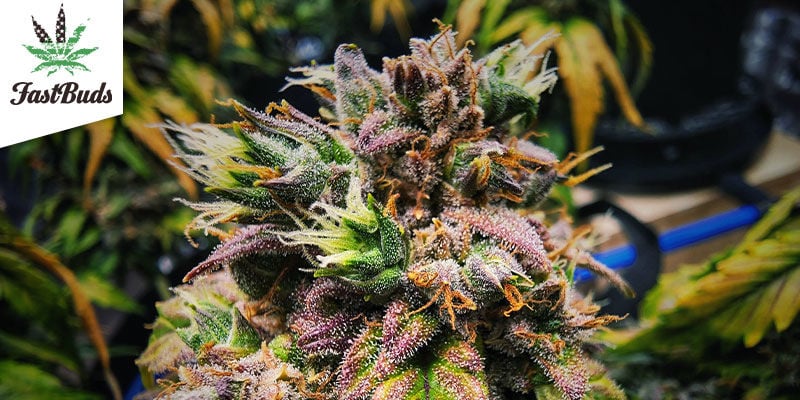 Often utilised to create tinctures, oils, and edibles, CBD Auto 20:1 is an autoflowering strain that goes from seed to harvest in just 9 weeks. As the name suggests, this strain has a 20:1 ratio of CBD to THC, meaning you get to enjoy great flavours and aromas in the absence of a high. Perfect for when you want to watch your waistline and unwind.
4. CBD Critical Cure (Barney's Farm)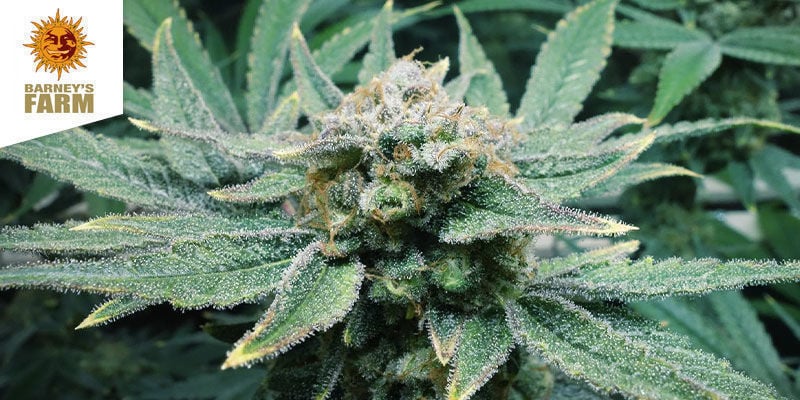 From the team at Barney's Farm comes a near 50/50 cannabinoid split with CBD Critical Cure. A profile of 9% THC and 7% CBD makes for subtle psychotropic effects accented by CBD's balancing impact. This effect takes the edge off and allows users to relax without feeling the temptation to overindulge in food.
5. Durban Poison (Dutch Passion)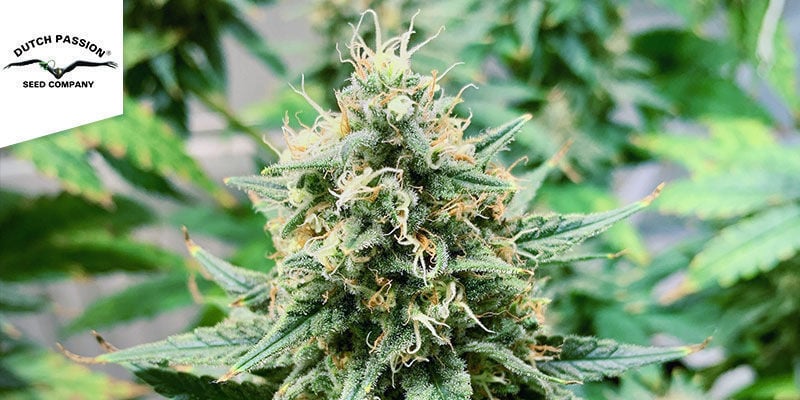 Harnessing the power of South African genetics, Durban Poison showcases exquisite liquorice-like flavours and aromas that have made it famous around the world. Providing an uplifting and inspiring effect powered by a mild 8% THC content, this is a perfect wake-and-bake strain or afternoon pick-me-up—one that won't have the stomach rumbling.
6. THCV (Kannabia)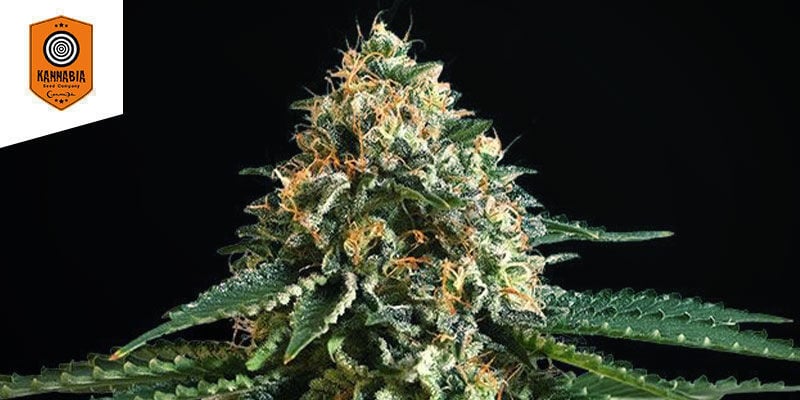 With a name like THCV, there are no prizes for guessing the cannabinoid profile of this strain. Containing a 1:1 ratio of THC:THCV, at 7% each, users can anticipate mild psychotropic effects. This high-yielding plant rewards growers with an abundance of earthy, citrusy buds to enjoy solo or with friends. Thanks to high levels of THCV, the desire to overindulge will be sated, as you'll be busy enjoying the wholesome, tension-busting effect.
THCV (Kannabia) feminized
Parents: Pure Sativa
Genetics: 100% Sativa
Flowering Time: 9-10 weeks
THC: 7%
CBD: 0-1%
Flowering Type: Photoperiod
7. THC-Victory (Dutch Passion)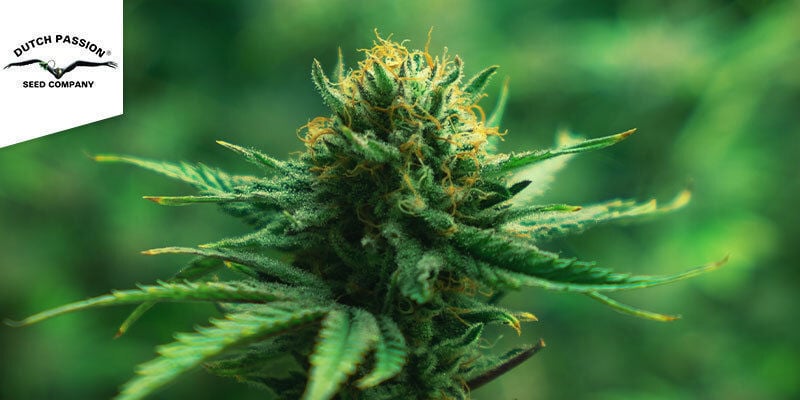 A victory in more ways than one, this pioneering strain from the folks at Dutch Passion consists of around 8% THC and 8% THCV. THC-Victory provides just the right effect; it takes the edge off, but doesn't make you too stoned to go about your day. The presence of THCV allows those munchie feelings to pass on by, making it the perfect strain when you're seeking a pick-me-up that won't compromise productivity.
THC-Victory (Dutch Passion) feminized
Parents: Research Genetics x CBD Compassion Lime
Genetics: Sativa-dominant
Flowering Time: 11-12 weeks
THC: 8%
CBD: 0-1%
Flowering Type: Photoperiod
8. Lemon Auto CBD (Philosopher Seeds)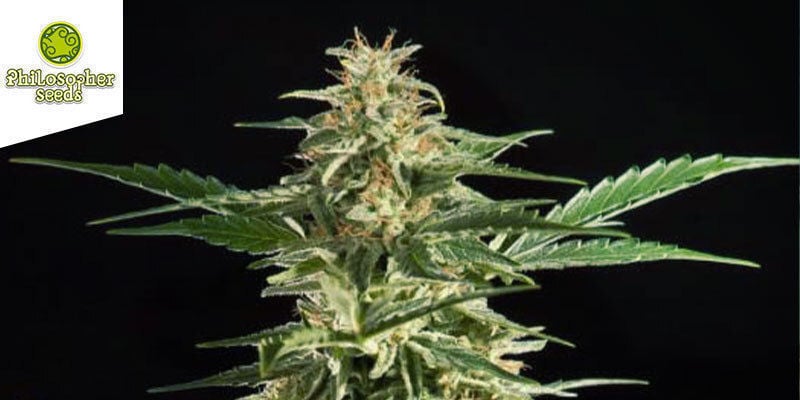 The result of crossing Amnesia "Dutch Cut" with Juanita la Lagrimosa and a little Lowryder, Lemon Auto CBD is a citrus-scented super strain that's perfect for all settings. Not only boasting refreshing flavours and aromas, Lemon Auto CBD has a 1:1 THC:CBD ratio, with levels at around 8% each. This allows for balanced effects that never veer too far in one direction. Ideal for those looking to stay level-headed without calling for takeout.
Lemon Auto CBD (Philosopher Seeds) feminized
Parents: Amnesia "Hollands cut" x Juanita La Lagrimosa x Lowryder
Genetics: Indica/Sativa
Flowering Time: 10-11 weeks from seed to harvest
THC: 8%
CBD: 8%
Flowering Type: Autoflowering
9. CBD Therapy (CBD Crew)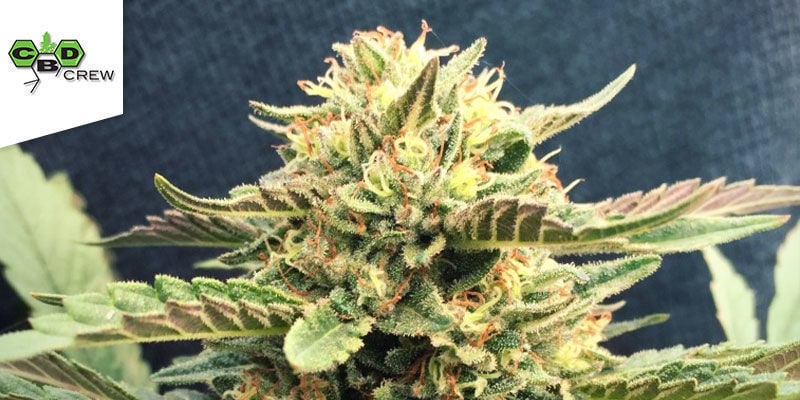 CBD Therapy is a 20:1 CBD:THC strain that offers a functional effect that can be enjoyed at any time of day, on any occasion. With a rich terpene profile, users can anticipate sweet, fruity flavours that lend themselves well to a smoke, vape, or creating some delicious tinctures or concentrates. This is truly one versatile strain. And, of course, the high CBD content means no THC-triggered hunt for snacks.
10. Dance World (Royal Queen Seeds)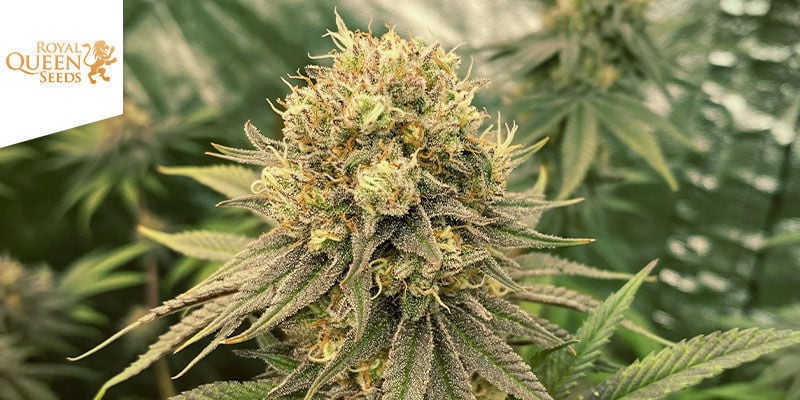 With equal THC and CBD levels of 11% a piece, Dance World, on paper, is the "strongest" strain on our list. However, the 1:1 ratio acts to provide an uplifting high that isn't overwhelming in the slightest. Complete with a spicy, fruity taste mixed with a little earthiness for good measure, Dance World has a satisfying flavour that's bound to quell any attempts of overindulging.
Make munchies a thing of the past (if you want to)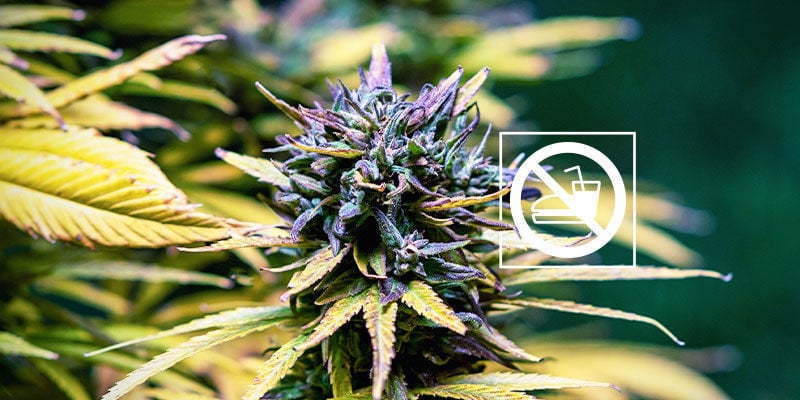 So there you have it; our list of the best munchie-free strains. However, in moderation, it's nice to cut loose a little and have those moments of indulgence. We're all human, so we're allowed to enjoy ourselves from time to time; and if that means picking out a potent strain and sitting with a bunch of your favourite snacks and watching something mindless on TV, then we're all for it. But if you're looking to steer away from habitually succumbing to every craving while still enjoying your smoking sessions, there are plenty of strains that can help.
References
Chung Thong Lim, Blerina Kola, Daniel Feltrin, Diego Perez-Tilve, Matthias H. Tschöp, Ashley B. Grossman, & Márta Korbonits. (2013/01/01). Ghrelin and cannabinoids require the ghrelin receptor to affect cellular energy metabolism - https://www.ncbi.nlm.nih.gov
Rock, E. M., Sticht, M. A., Duncan, M., Stott, C., & Parker, L. A. (2013). Evaluation of the potential of the phytocannabinoids cannabidivarin (CBDV) and Δ9-tetrahydrocannabivarin (THCV), to produce CB1 receptor inverse agonism symptoms of nausea in rats. British Journal of Pharmacology, 170(3), 671–678. - https://bpspubs.onlinelibrary.wiley.com