Cibdol: Pure CBD Products From Swiss Experts

4 min
Cibdol is a renowned Swiss manufacturer of CBD products of unsurpassed quality and purity. Find out why they are regarded as the de facto standard when it comes to CBD oil. Learn what sets Cibdol apart from the others in this edition of Avant-Garde Entrepreneurs.
HIGHLIGHTING THE BEST PLAYERS IN EUROPE'S GROWING CANNABIS INDUSTRY
"Avant-Garde Entrepreneurs" is Zamnesia's recurring blog series wherein we highlight some of the standout players in Europe's vastly growing cannabis, vaping, and smart drug industries. We will explore select companies that we deem noteworthy, providing an overview of their products and services, along with what makes them stand out!
CIBDOL: PURE CBD PRODUCTS FROM SWISS EXPERTS
Cibdol is one of the most renowned CBD product manufacturers in Europe. They are based in Basel, Switzerland, which is also the heart of European pharmaceutical production and research. Cibdol operates a state-of-the-art lab, where they employ groundbreaking technologies in the production of their CBD products.
However, Cibdol isn't just your average manufacturer. The company's "Swiss Approach" - which is celebrated for its precision, reliability, and compliance to European regulations—results in a range of CBD products that are unrivaled in quality.
Cibdol products are made with only the finest ingredients, using the latest scientific methods. They pride themselves on a rigorous quality control process, and are transparent regarding all stages of production. In addition, third-party testing of each batch of CBD oil is mandatory for Cibdol, which means they can actually back up their claims of excellence, giving customers peace of mind.
Video: Cibdol - The Process Of Producing CBD Oil
A DEDICATED AND PASSIONATE TEAM
Everyone on the team at Cibdol has a passion for CBD, striving to make only the best products. Compromises when it comes to quality? No one at Cibdol would even dare! Their team may be small, but their dedication to quality, vast industry knowledge, and access to specialty equipment makes them special. It may push up the production cost, but their satisfied customers know that this is the price to pay for the best CBD products available.
CIBDOL'S CBD PRODUCTS: WHAT ABOUT THC?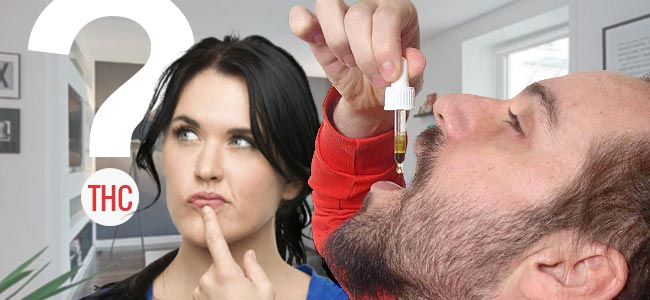 Cannabidiol, or CBD, is one of the active cannabinoids found in hemp and cannabis. It is thought to have many therapeutic applications, ranging from pain management to supporting the treatment of illnesses such as childhood epilepsy. What sets CBD apart from THC, the other main active compound in cannabis (and in hemp, albeit in very low percentages), is that CBD doesn't have psychoactive properties. In other words, you can dose CBD without getting high, and without any changes to your level of awareness. Cidbol products contain only trace amounts of THC that are nearly immeasurable; latest test results revealed a maximum amount of 0,03% THC, and analyses have shown to be highly consistent.
Today, due to promising new research on CBD, it has become a very hot topic worldwide. We suggest that you read unbiased, non-profit sources to find out whether CBD is right for you.
THE CIBDOL DIFFERENCE
Cibdol offers only the highest quality, 100% natural CBD products made from prime European hemp. Their CBD oils are some of the purest that you can find on the market, made without synthetic chemicals or preservatives, and - as previously touched upon - tested to ensure negligible levels of THC.
Cibdol has truly set a golden standard when it comes to CBD oil production. Unlike other manufacturers whose products still contain fats, waxes, and plant matter, Cibdol eliminates these impurities using a proprietary filtration process. The rigorous, yet very careful extraction and filtration processes performed in their Swiss labs don't just retain all the important cannabinoids and terpenes, they also result in a free-flowing, golden CBD oil that has become Cibdol's mark of unsurpassed purity and quality.
CIBDOL TAKES QUALITY AND SAFETY TO NEW LEVELS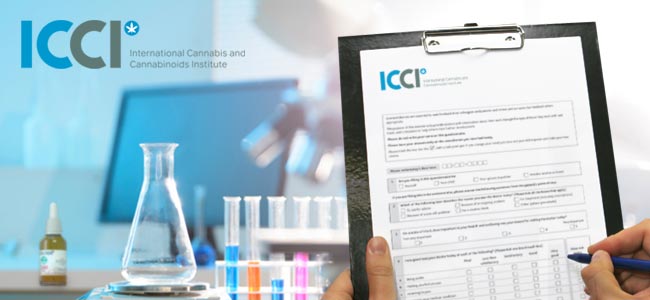 The number of CBD oil manufacturers and CBD products coming to the market is exploding. Yet, Cibdol doesn't settle for being a small fish in the sea of CBD. This is evidenced by the latest CBD testing results from the ICCI (International Cannabis and Cannabinoids Institute) in Prague.
The results showed Cibdol to be one of the few manufacturers to meet the baseline requirements for consumer quality and safety. Out of the 29 CBD oils evaluated, only 9 (Cibdol included) passed with "satisfactory" levels for contaminants and potential carcinogens, such as polycyclic aromatic hydrocarbons. In other words, only 31% of the CBD oils tested exceeded base-level expectations of the Patient Focus Certification.
CIBDOL'S RANGE OF CBD PRODUCTS
Cibdol offers a range of CBD oils, in addition to other products like CBD creams and supplements. Their CBD oils (with an olive oil carrier) are available in concentrations of 2.5%, 4%, and 10% CBD, allowing users to dose according to their individual requirements. The former two concentrations are available in bottles of 10ml, 30ml, and 50ml, while the 10% CBD formula is available in 10ml and 30ml bottles.
Cibdol's latest addition is CBD Hemp Seed Oil, which combines the healing properties of CBD with those of hemp seed extract. CBD Hemp Seed Oil is available in 5% concentrations in 10ml, 30ml, and 50ml bottles, as well as 20% concentrations in 10ml and 30ml bottles.
All Cibdol CBD oils come in a convenient dropper bottle, so users can easily dose with high precision. Furthermore, each and every one of Cibdol's CBD products is non-psychoactive and produced to Cibdol's gold standard.
Topical salves by Cibdol are especially developed to nurture and care for the skin. Hydradol is packed full CBD, liposomes and natural extract to hydrate the skin. Soridol and Zemadol are there to sooth skin affected by Eczema and Psoriasis, while Aczedol fights acne-related symptoms.
Cibdol's dietary supplements combine the positive effects of essential cannabinoids with Vitamin C or a multivitamin complex, to promote overall well-being. Meladol is a supplement that will help to initiate one's sleep cycle, thanks to the addition of melatonin.


5 OF OUR FAVOURITE CIBDOL PRODUCTS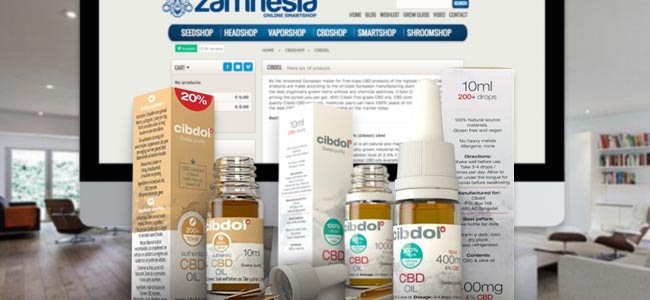 Cibdol's strongest and most powerful CBD Hemp Seed Oil 20% packs a whopping 2000mg of ultra-pure CBD per 10ml bottle. This product uses a hemp seed carrier oil to harness CBD and deliver its beneficial effects to the body. Furthermore, the natural benefits of the hemp seed provide their own physiological advantages. CBD Hemp Seed Oil 20% is highly concentrated and strong even in small doses—ideal for those already familiar with the effects of CBD.
Hydradol is a lush skin cream that moisturizes normal to dry skin, targeting dry skin cells with the therapeutic power of CBD, Potassium Ascorbate and Urea. The latter two ingredients ensure a long-lasting and deep hydration, while L-Arginine, L-Serine and Ceramide make sure the skin can correctly regulate water permeability in the skin.
Cibdol also features CBD Oil 10%, which has an olive oil base, making it the perfect carrier for ingestion and/or topical application.
CBD Oil 4% offers the same high level of purity and quality as the other oils, only in a less potent concentration. Recommended dosage is to take 3–4 drops, 1–3 times per day. Comes in a 10ml bottle with dropper, so you can dose without wasting a single drop.
Liposomal Multivitamin With CBD is a daily supplement that contains a potent mix of essential compounds that the human system cannot produce on its own. Each serving provides a B vitamin complex, vitamins A, C, E, D3, K2, PABA, methylfolate, biotin, inositol and choline bitartrate, plus 3mg of CBD to fuel and protect the body.
CIBDOL PRODUCTS SPEAK FOR THEMSELVES
The medicinal cannabis market is rapidly expanding. Unfortunately, alongside the rising demand for CBD is a market flooded with substandard products that, in the best cases, won't give you any benefit and will waste your money, and in the worst cases, may contain harmful substances that negate the actual purpose.
Fortunately, with Cibdol's products, there is no need to worry. Without question, this Swiss company has earned its reputation as a producer of top-of-the-line CBD products. Just ask any of their many satisfied customers. We at Zamnesia are proud to offer outstanding Cibdol CBD products on our CBDshop!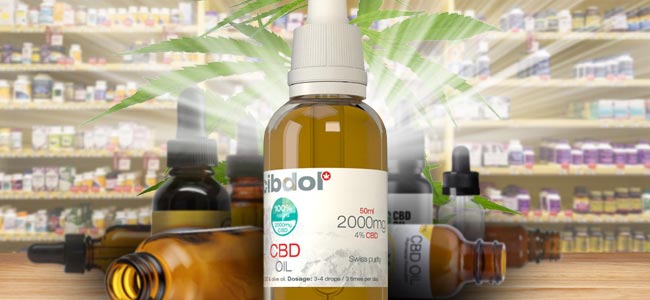 Written by: Georg
Based in Spain, Georg spends a lot of his time not only geeking out at his computer but in his garden as well. With a burning passion for growing cannabis and researching psychedelics, Georg is well versed in all things psychoactive.

Find out about our writers
---