Blog

0 min
Visionary Art Series - George Atherton

0 min
This week in the Visionary Art Series we present George Atherton, aka Geoglyphiks. The quest for inner peace, sacred energies and a stunning love for the detail is what describes Atherton's art best.
Atherton is part of the new wave of visionary artists who embrace technology along with traditional techniques to create work; Atherton almost exclusively creates his art using an electronic drawing pad and a computer.
Having graduated from Evergreen State College in 2007 from a course in digital painting, Atherton has since travelled the world, embracing cultures and traditions, became a yoga teacher, a practitioner of martial arts and a visionary dreamer.
Atherton calls his work collection "Geoglyphiks", loosely translating into pictures/language of the earth. His mission, and the drive behind his art is to bring enlightenment, inspiration and joy into the lives of others. It is through such spiritual practices such as yoga, martial arts, meditation and lucid dreaming that Atherton draws his creativity from, allowing him to conceive beautiful visions of peace, understanding and harmony.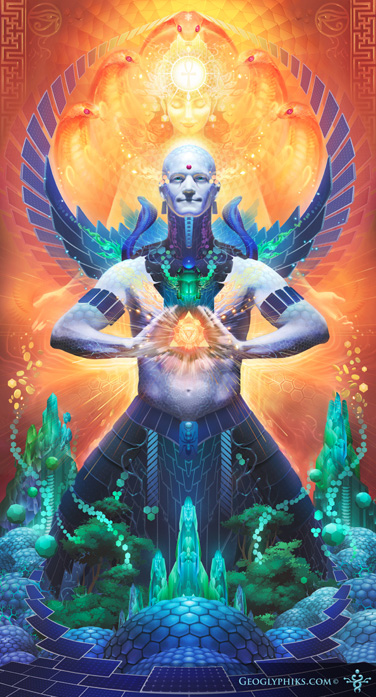 Solar Citadel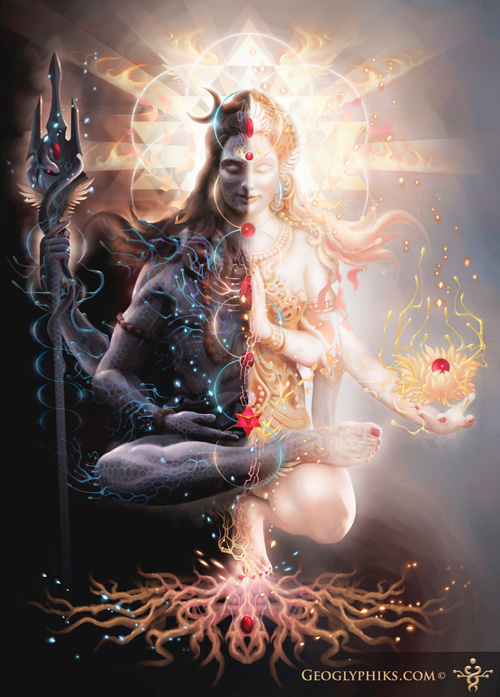 Tantric Marriage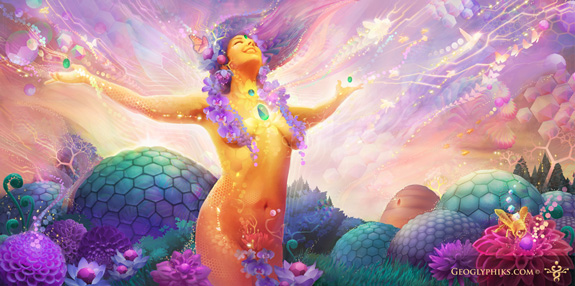 Pollenectar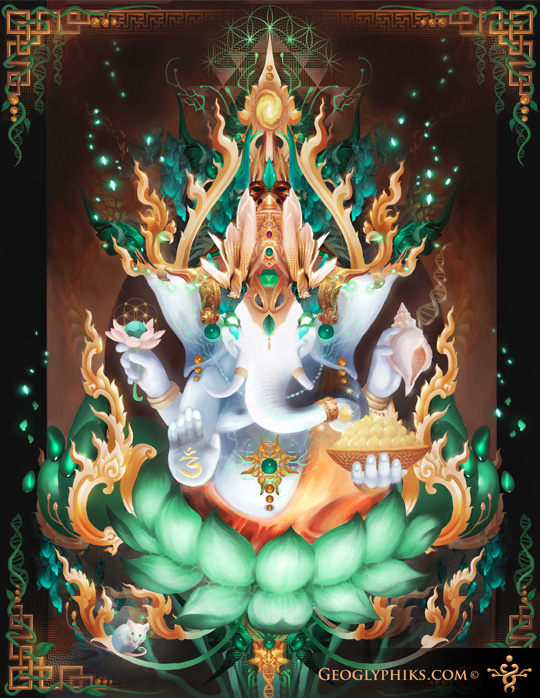 Galactik Ganesh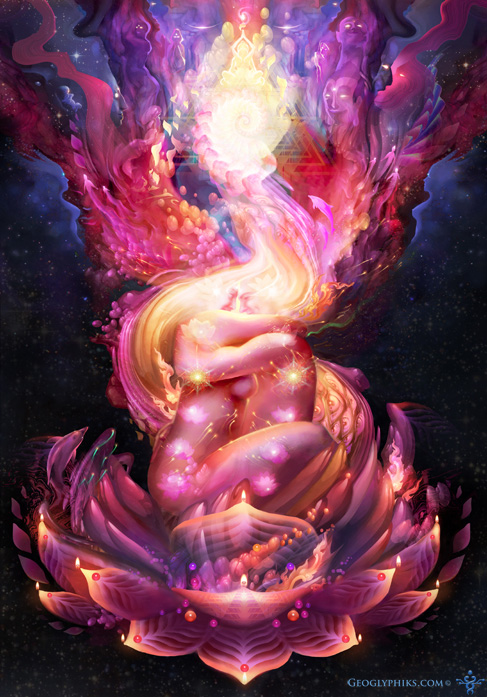 Yab Yum Mantra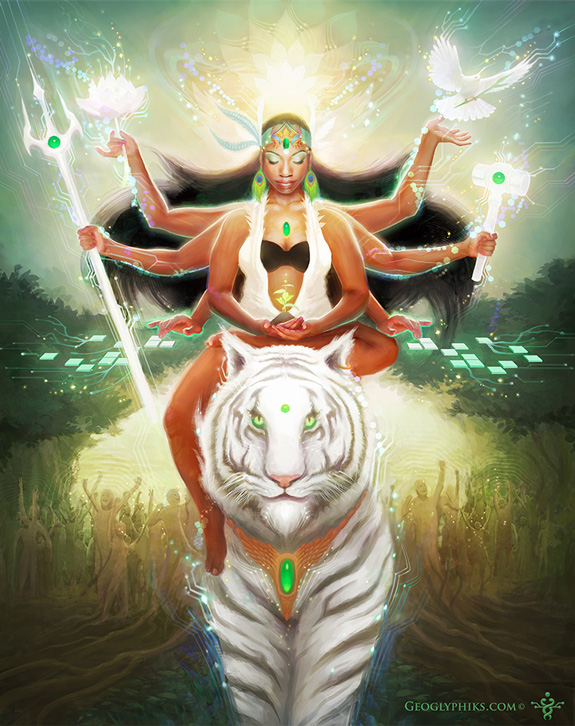 Durgaia
---