Should You Use An Electric Dab Rig?
4 min
Electric dab rigs are considered by some to be the future of dabbing. But how do they work, and are they all that they're cut out to be?
As we enjoy the golden age of cannabis, there are some seriously efficient, elegant, and precise ways to get buzzed. Gone are the simple days of bongs vs joints. When it comes to getting high, it's fair to say that there are more ways to do it than ever before.
And one of the newest kids on the block is the electric dab rig, or e-rig.
WHAT IS A DAB RIG?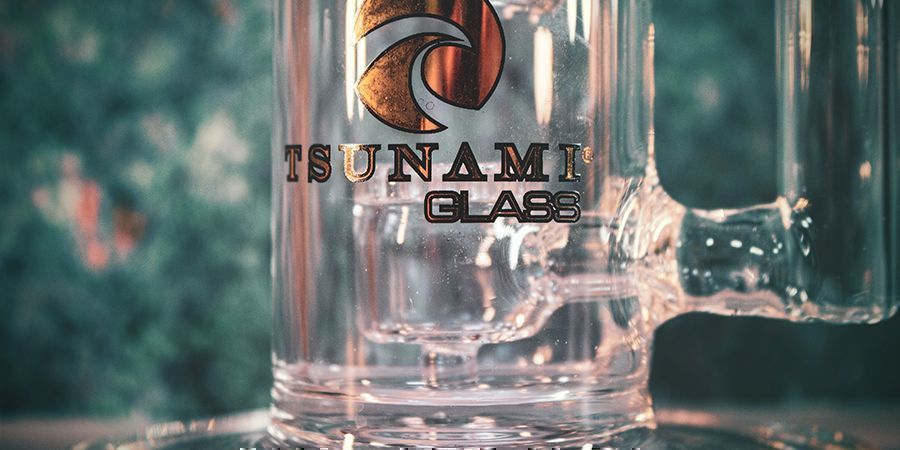 To understand the intrigue and efficiency of an e-rig, it helps to first familiarise yourself with the parts and purpose of a "regular" dab rig. In short, dab rigs are used to turn cannabis concentrate into a potent vapor that can be inhaled much like from a regular bong. However, instead of the traditional bowl you might find on a bong, a dab rig requires heating a "dab nail" with a blowtorch to render the concentrate into a vapor.
Why would you do this? A dab rig helps you get a smooth and impressively potent inhale.
Why wouldn't you use a dab rig? Anything involving a blowtorch has the possibility to not only set you on fire, but also everything around you.
Moreover, it can prove challenging to maintain the right temperature for your dabs, which can ruin the flavour and experience of your hit. Enter, e-rig.
THE BEAUTY OF THE ELECTRIC DAB RIG (E-RIG)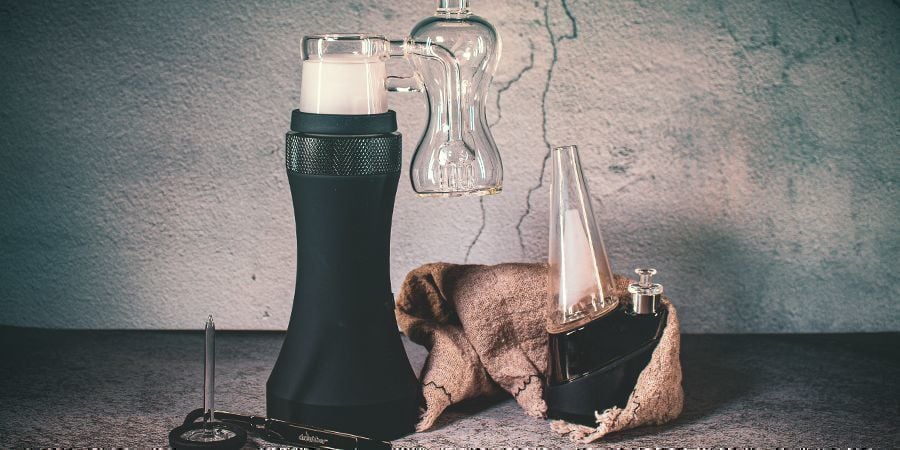 An e-rig has all the benefits of a dab rig—strong vapor and an intense hit—but with much less danger and much more accuracy. At the touch of a button, you can control temperature and timing with a precision that leads to smooth hits every time (and a greatly reduced risk of setting yourself on fire).
HOW DOES AN E-RIG WORK?
Rather than having to rely on your old friend Mr. Blowtorch, an electric dab rig allows you to heat your nail using electricity. These e-nails (which we'll cover in more detail below) sidestep the intimidating and potentially dangerous use of a flame, and make for more portable and discreet dabs. Moreover, the customisable temperature settings facilitated by an e-rig allow users to fully extract key constituents (like terpenes) from their dabs.
This ability to select specific temperatures is one of the main selling points of an e-rig. This way, you can dab at lower temperatures to release certain terpenes, and at higher temperatures to release cannabinoids. Moreover, precision heating means you won't scorch your dab and destroy all of its chemical constituents.
WHAT ABOUT E-NAILS?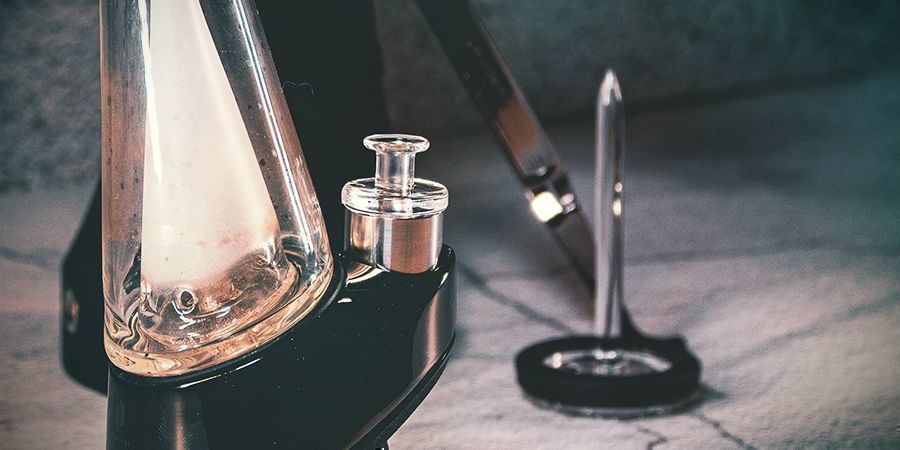 If you're intrigued by the prospect of an e-rig, but feel committed to the versatility of a traditional dab rig, then you might want to consider an e-nail.
In a similar way to the e-rig, an e-nail allows you to forego the blowtorch. Instead, all you have to do is set the temperature you want and turn it on. Best of all, an e-nail is compatible with most types of dab rigs.
The main variation in e-nails has to do with the kind of nail that you use:
Quartz nails give you a speedy heat-up time if you're looking for something to make taking a hit quick and easy.
Ceramic nails keep their heat much better, so once heated, you're likely to benefit from longer use before reheating.
Titanium nails are the best of both worlds, with a speedy heat-up time and the ability to retain heat. They are also durable, so you'll find they last longer.
THE PROS AND CONS OF E-RIGS AND E-NAILS
When it comes to the pros and cons, an e-rig has many compelling highlights. But, depending on what you want to use it for, you may not find them wholly suitable for your needs.
PROS
Safety: As we've mentioned, there isn't a lot about using a blowtorch that is inherently safe.
Quality & precision: A major reason for using concentrates is enjoying the taste and quality of the hit, and to do this effectively, it's essential to be able to control the temperature.
Portability & design: E-rigs and e-nails are designed to make life easier, but a lot of thought has gone into making them look sharp too. There's nothing suave about a blowtorch.
CONS
Cost: It's safe to say that there is a price tag that comes along with a sleek piece of equipment, and you may find yourself baulking at the investment.
Lack of versatility: While some e-rigs will allow you to enjoy both herbs and concentrates, others are only suitable for use with concentrates.
Recharging: E-rigs and e-nails rely on electricity/battery power, which means you have to charge them. A minor inconvenience, but if you forget (or are somewhere without power), you may find yourself stranded.
GREAT E-RIGS TO START WITH
If you want to try for yourself, we've got a couple of options here for you to consider.
DR. DABBER SWITCH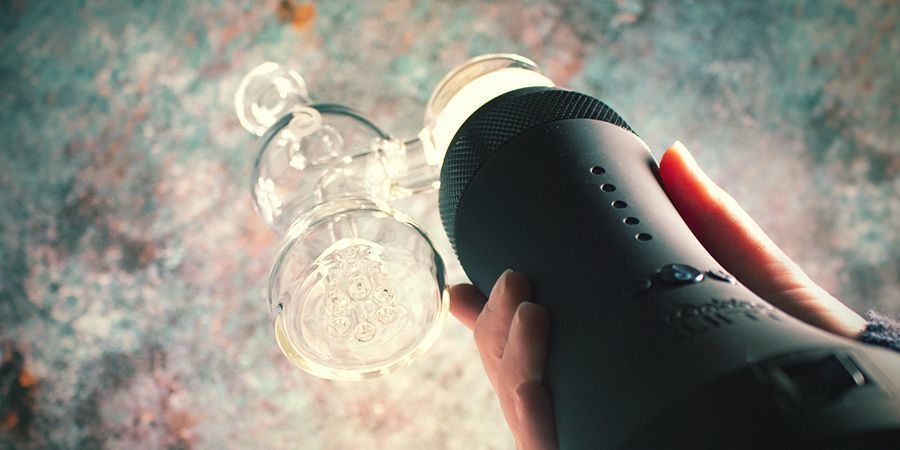 We love the Dr. Dabber Switch because it exemplifies exactly what an e-rig is capable of. With a sleek, elegant design and fast heat-up time, it uses patent-pending induction heating to ensure a pure, smooth hit every time.
Aside from the analog vs digital divide, e-rigs and dab rigs fulfill the same purpose. However, models vary slightly based on fabrication and design. On an e-rig like the Dr. Dabber Switch, you're encouraged to place your dabs in what's known as an "induction cup". After filling your percolator, you rest the induction cup in the glass cup, and select the ideal temperature. When the e-rig has reached the perfect temperature, the LED lights change colour. All you need to do then is inhale and enjoy the hit.
Equipped with a durable and beautiful borosilicate glass attachment, ceramic heating cups, and a silicone storage container, it's always safe and easy to use—excellent when you want to pass it around.
Best of all, it has a long battery life of around 150 cycles—equalling over 100 dabs—and has a self-cleaning function to make your life easy.
While the e-rig allows for both flower and oil, the biggest downside of the Dr. Dabber Switch is it cannot be used with resin or e-liquids. Not a deal-breaker, but worth knowing if that's how you prefer to enjoy your vapor.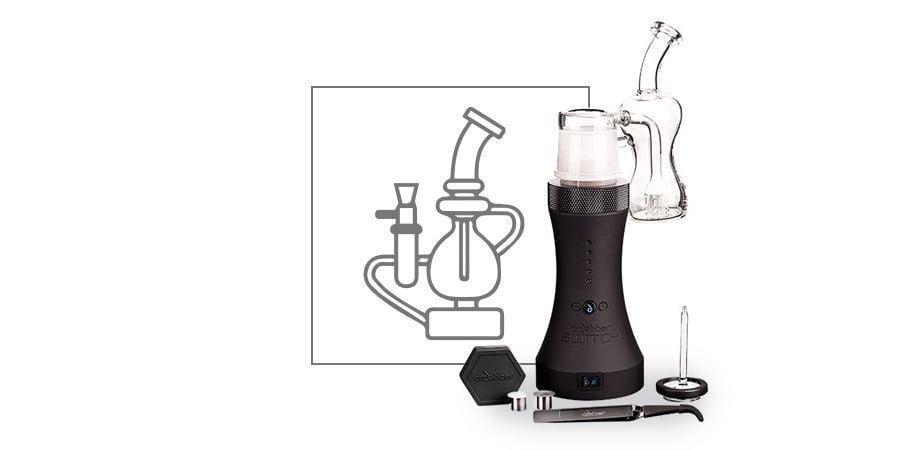 G PEN CONNECT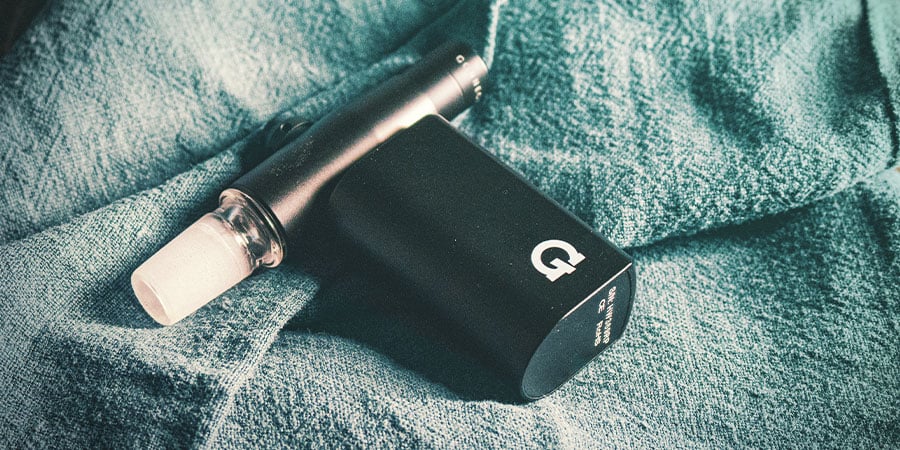 The G Pen Connect offers users a way to turn most conventional glass water pipes into a bonafide e-rig. It makes it ideal for those who already have a lot of paraphernalia, and would rather convert something they have than buy a whole new system (we found it handy). The G Pen Connect can vaporize concentrates with ease and connects to any standard 14mm glassonglass water pipe connection.
Notable is the G Pen Connect's ability to heat up in a matter of seconds thanks to its ceramic heating element, as well as its range of heat settings that can be personalised to the user. It also features patented reverse airflow technology, a magnetic tank cap for easy loading, a spring-loaded carb, and an extended draw mode for those who really want to huff.
Combine all of this with its small size and powerful 850mAh battery, and you have yourself a reliable and portable little rig converter that can fit neatly in your bag. It's pretty nifty.