Blog

3 min
How To Make THC E-liquid With Wax Liquidizer
3 min
Here we give you instructions on how to turn cannabis concentrates into THC e-liquid using Wax Liquidizer. This simple method can get you THC-infused e-juice in minutes! Why settle for anything less? Perfect for vaping on the go.
With vape pens becoming ever-more prolific for vaporizing tobacco surrogates and CBD liquids in Europe, many would like to vape THC as well. For matters of ease and security, e-liquids are a top choice.
Here we look at how to make e-liquid using Wax Liquidizer, a product that takes all the hassle out of turning cannabis wax into e-juice!
How does THC vaping work?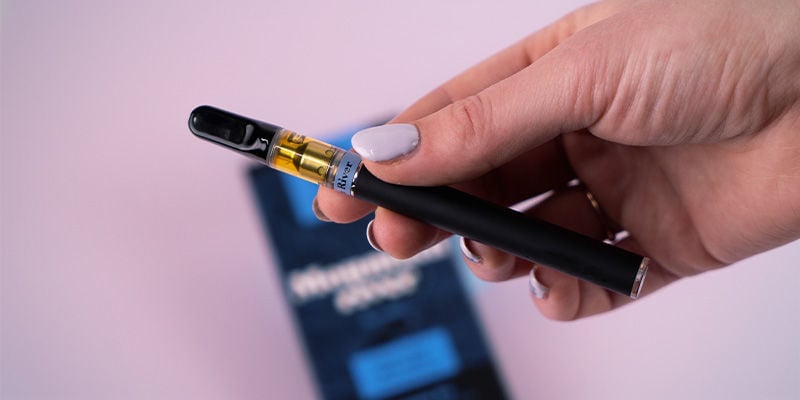 The practice of vaping cannabis herb has been around for a long time, longer than e-cigarettes and e-liquids in fact. The most basic vaporizers heat up dried herb to a temperature at which the cannabinoids and terpenes vaporize but the vegetable matter does not combust. Moving on to more sophisticated devices, the temperature and other features can be fine-tuned for more consistent results.
However, in some cases, people may wish to vape their cannabis using e-liquids and vape pens. In these cases, concentrate connoisseurs can convert their wax into a THC-rich e-liquid that's ready to vape.
Why turn your cannabis wax into THC e-liquid?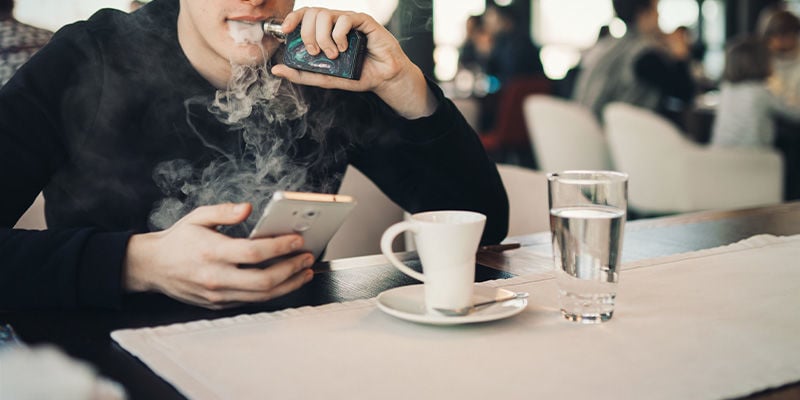 Turning a cannabis concentrate into e-liquid has several benefits over vaporizing herb or wax concentrates. However, while cannabis e-liquids are fairly accessible in the US and Canada, in Europe they're much less so, meaning you may have to take matters into your own hands.
Portability and subtlety are some of the main reasons people vape cannabis in e-liquid form. While carrying herbs and wax concentrates around can be a nuisance or a legal issue, using a standard vape pen loaded with e-liquid is commonplace and will not draw unwanted attention. Plus, it makes for an easy and enjoyable way to imbibe THC, especially on the go.
What is Wax Liquidizer?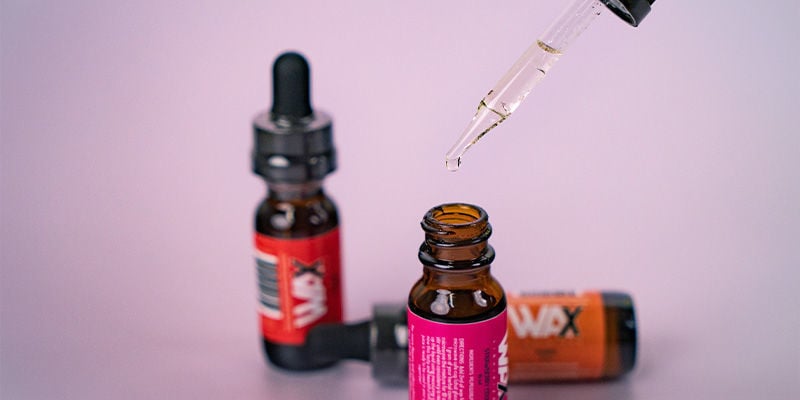 Wax Liquidizer is a specially designed product used to turn any cannabis concentrate into e-liquid. Whether it's rosin, shatter, budder, wax, or any other kind of concentrate, Wax Liquidizer should be able to deal with it. Moreover, it can handle concentrates of any quality; from medium-grade homemade dabs to a top-shelf gram of pure power, it's got your back.
Available in an array of different flavours, you can spice your concentrate up in a way that suits you. But for many, the joy of concentrates is that they amplify the natural flavours of cannabis—so why taint them? Fortunately, Wax Liquidizer is also available in "Original", which is flavourless and means you can enjoy the true, unadulterated terpene profile of your cannabis wax.
What do you need to convert cannabis wax into THC e-liquid?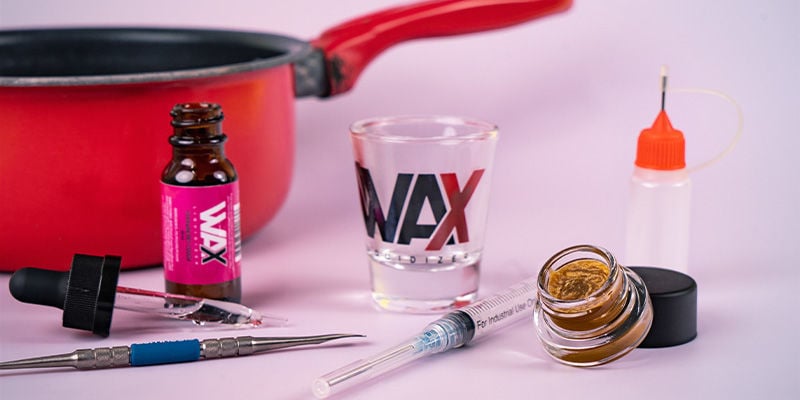 There are several methods you can use to turn cannabis concentrates into e-liquid, but Wax Liquidizer is probably the quickest and easiest. In fact, the whole process only takes a couple of minutes.
Ingredients
To attest to the simplicity of this method, you only need two ingredients:
Wax Liquidizer
Cannabis concentrate
Equipment
You'll need a few more bits of equipment, most of which you can find here at Zamnesia:
Microwave, or stove and saucepan
How to make THC e-liquid
As mentioned, this process is incredibly easy. Requiring no expertise and only the faintest ability to follow instructions, you'll be vaping THC e-liquid in no time!
Mix the concentrate with Wax Liquidizer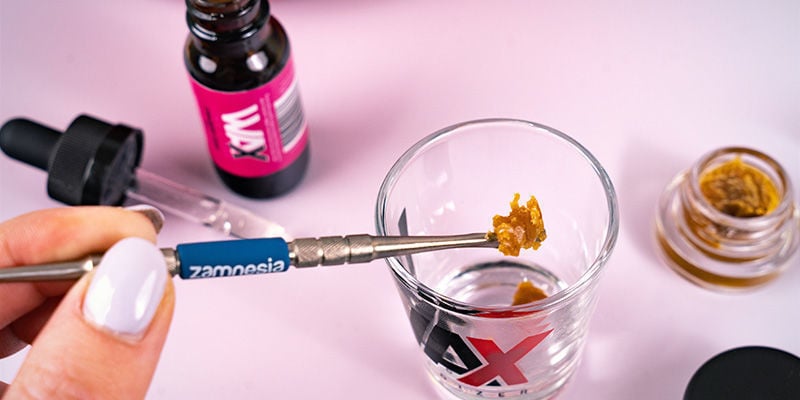 The first step is to mix your concentrate together with the Wax Liquidizer. For this, use a shot glass. The non-stick, microwavable one from Wax Liquidizer is best, but any should do the job.
It's advisable to mix 2ml of the Wax Liquidizer solution—using the syringe—with 1g of your cannabis concentrate. However, ultimately this is up to you, as you may want to adapt the strength of your final e-liquid. That being said, don't deviate too far from this, as it may affect your device's ability to vaporize it effectively.
Then, using a dabbing tool (or something similar), mix them together.
Heat it up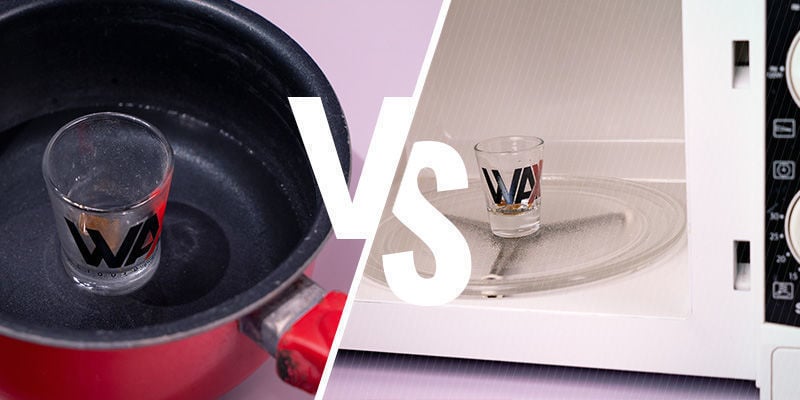 There are two ways in which you can heat your mix: in a microwave or a saucepan.
Microwave
Place the shot glass with the solution and concentrate in the microwave for a mere 10 seconds; 15–20 for pressed rosin. Though many don't like to use a microwave, this option is safe and will not heat your concentrate to a degree that could degrade it in any way.
Saucepan
Alternatively, you can heat it in a saucepan. For this method, put a little water in a saucepan and heat on medium-low. Then, place the shot glass containing the mix into this. You do not want the water to come over the top of the shot glass!
Heat gently for around 5 minutes.
Stir until completely dissolved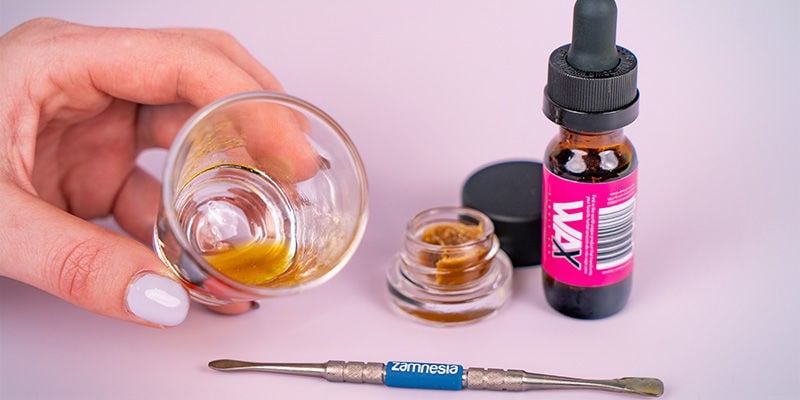 For the first method, stir thoroughly once you've removed the glass from the microwave. You want an even spread.
For the second method, stir continuously throughout the heating process. You'll know it's done when it's consistently spread throughout the solution.
Suck up with the stash bottle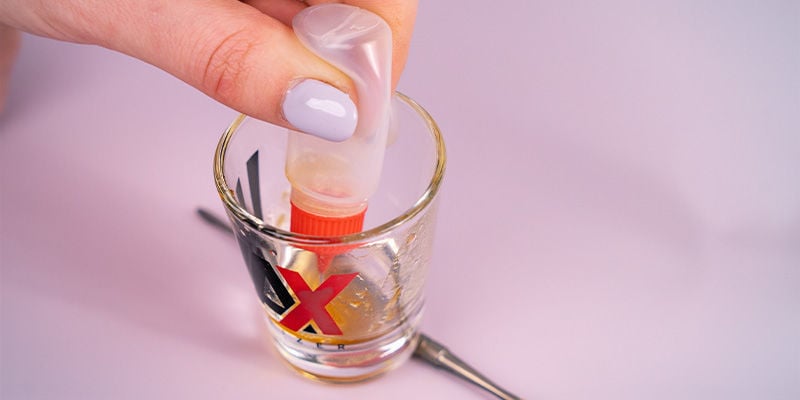 Using a stash bottle with a needle on the end, suck up the mixture. You're almost done now. Once it's cooled, you can either add it straight to a vape pen, or hold onto it until you're ready to use it.
Liquefy your wax!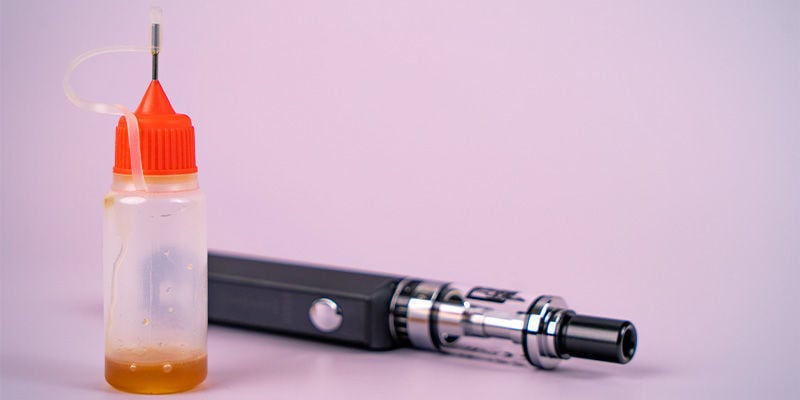 There are many benefits to turning your cannabis wax into THC e-liquid, with ease being perhaps top among them. Whatever your reason, why go for an arduous, involved procedure when you could simply mix a little Wax Liquidizer with your stash, heat it up, and vape away to your heart's content?
Cheap, quick, and easy, this method is a seamless way to turn your concentrates into e-liquids!